As soon as I passed through the Jinyeo(Buddha) gate, I saw a building named Beobwanglu, where monks teach Buddhism to people.
Beobwang means Buddha. It seemed like that various names are required to define Buddha.
There was a signboard written Mireunkjeon on the front roof of Beobwanglu.
Mireukjeon means an auditorium for the Buddha named Mireuk(Maitreya)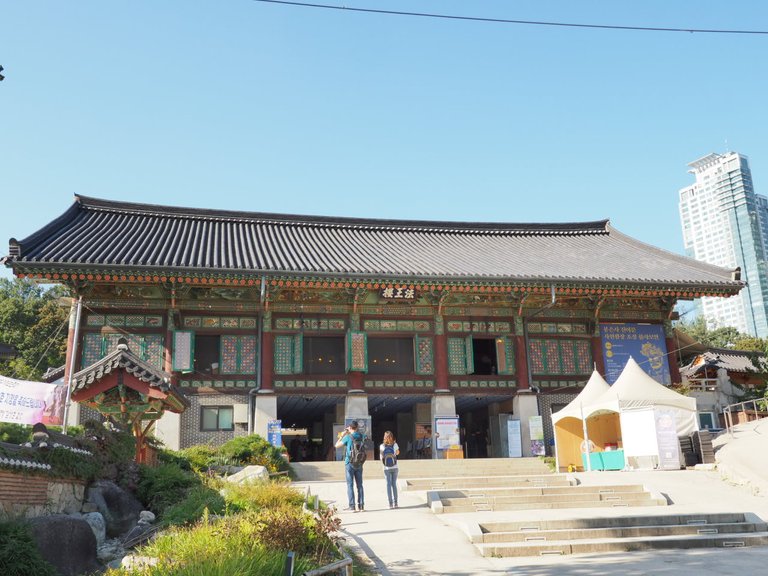 This building had two names, Beobwanglu and Mireukjeon.
There is a reason for naming this building with two different names.
It is for the temple not to stick to one purpose.
Although there is one building, its meaning changes according to the name.
The building was not old, but the patterns decorating the windows of the building were beautiful.
It was the pattern style of the middle of the Joseon dynasty.
After the war with Japan at the end of the 16th century, the buildings of the temple were all burned down. It was not possible to rebuild the building the same with prewar, so people tried to decorate the windows beautifully instead.
I couldn't take pictures in Mireunkjeon because people were praying in there. I didn't want to interrupt them. The sound of chanting the Buddhist scriptures came out.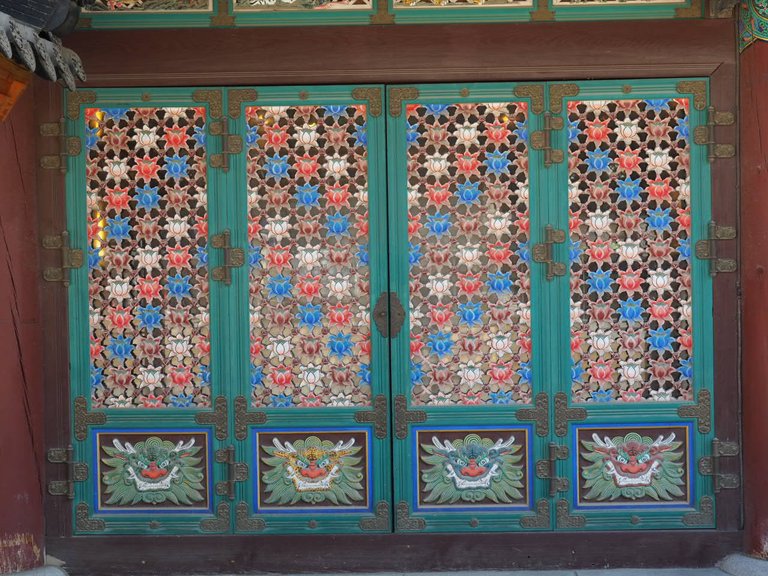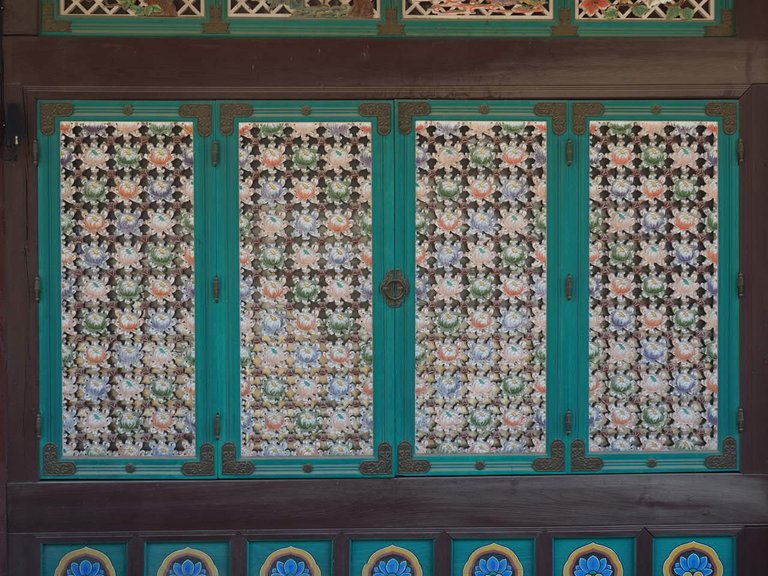 There was a gate right next to Beobwanglu.
Even though the surrounding area was messy because of construction, autumn sunshine made the gate beautiful.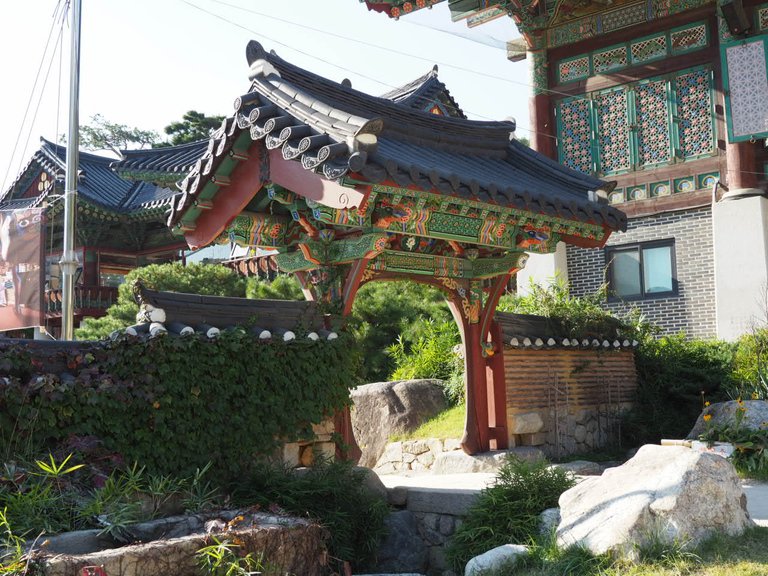 Autumn Sunlight makes the world beautiful.
Autumn sunlight doubles the beauty of Mireukjeon's pattern.