--- This post was written by @mynomadicyear ! ---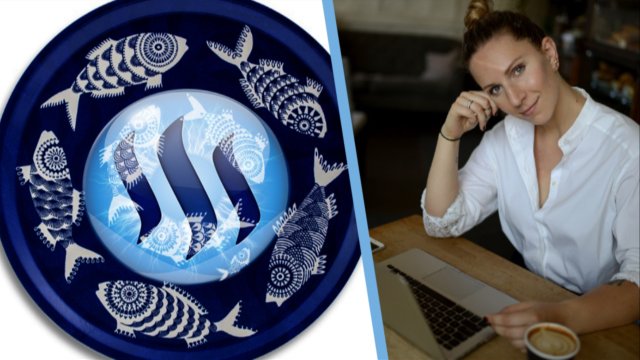 In 2013, I started sharing recipes of healthy breakfasts on Instagram (@breakfastcriminals)
Three years later, I have a well known profitable blog, almost 100,000 social media followers, two products, events around the globe, and global press (Vogue, Harper's Bazaar and Shape, to name a few). 
Naturally, every day all kinds of entrepreneurs ask me how to use social media following to build a brand and make money. 
While as a social media consultant I do know a thing or two about intelligent, impactful digital strategy, the truth is that social media landscape has changed drastically in the last couple of years.
I wouldn't be able to create the same success using the same principles that I used 3 years ago. 
Instagram is starting to be like a swamp with plenty of bots and fake likes and followers, while Steemit feels like an ocean of endless possibilities. Like back in the Wild West days, only without the violence.
I'm choosing to invest more time into Steemit than into my Instagram account with 66,000 followers, and here are 3 reasons why.



3 Reasons I'm Choosing Steemit Over Insta-Fame


1.) Authentic, Non-Sponsored Content

Current driver of Instagram is sponsored content – both ads and content created by influencers who've been paid by brands. The recent Instagram algorithm change supports even more sponsored content. 

We as users don't have control of what we see in our feeds – it's curated by Instagram and is no longer a chronological list of posts by accounts you follow.
That's not the case with Steemit, which puts all the curation power into the hands of the community.


2. Endless Possibilities

At this point, there are step-by-step scenarios anyone can follow to become Insta-famous.
Same with Facebook and with blogs. 

The old social media paradigm is starting to feel like dial-up internet in the age of Wi-Fi. 

There are plenty of ways to go around the system – you can now buy likes and followers, creating a fake idea of success. It's hard to know anymore what is real, and what's not. 

In contrast, the Steemit content voting system seems much more democratic and straight forward, creating a great space for authentic creative expression.





3. Get Money Instead Of Likes

Instagram Likes are a currency of sorts, but you still have to put a lot of work in building your brand and making money through sponsored content. 

With Steemit, instead of likes you make digital money, which can be exchanged for offline money. There's no additional work you need to do reaching out to brands and communicating contracts.







What's your favorite thing about Steemit compared to other social networks?

I'd love to hear from you!







---

Attention: This post has been written by @mynomadicyear .
I have featured this up and coming author to promote them, and a diversity of content. ALL Steem Dollars for this post go to the featured author.
I want to support the minnows so that they have a greater chance of being discovered! Don't just follow me, follow the author @mynomadicyear as well, if you like their post!
If you would like to get featured, please read the rules for the minnow author project first.





---


- Instagram -

© Sirwinchester