Hello players,
Welcome to the world of gamefi. Curious about how to begin earning money in a blockchain game? you are in the right place now because this is an article for crypto people who have no experience in a blockchain game.
Splinterlands is the best game for beginners because it doesn't require high entry cost unlike axie infinity , you can commit mistakes and do a lot of experiments without hurting your wallet too much.
sound cool, right? let's begin our journey !
Create a Splinterlands account
First, click LOG IN in the top right corner.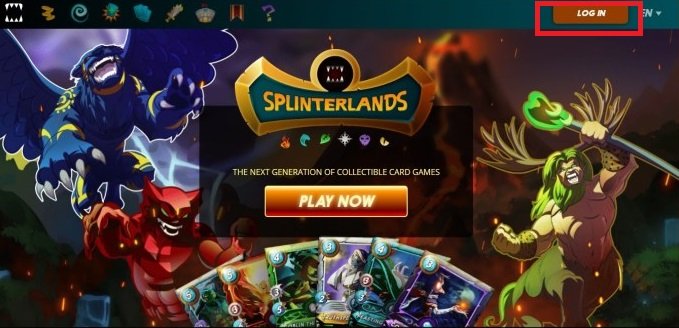 Second, click CREATE ACCOUNT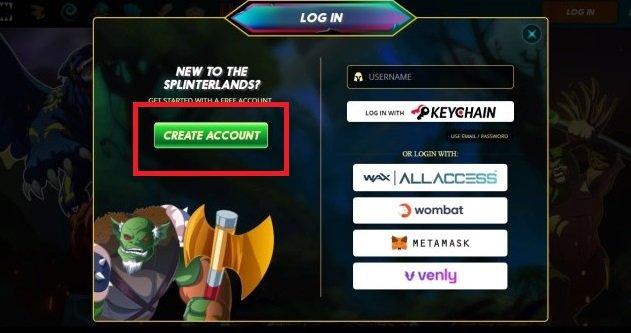 Third,type in your email address twice and then click continue to input your passwords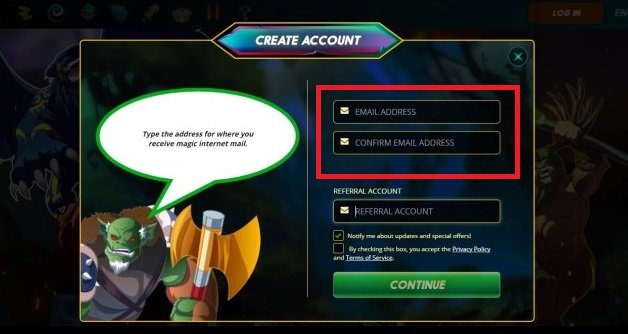 Now you are able to play card games on Splinterlands.
But If you want to activate the functions of trading and play to earn in Splinterlands, you need to buy a spell book.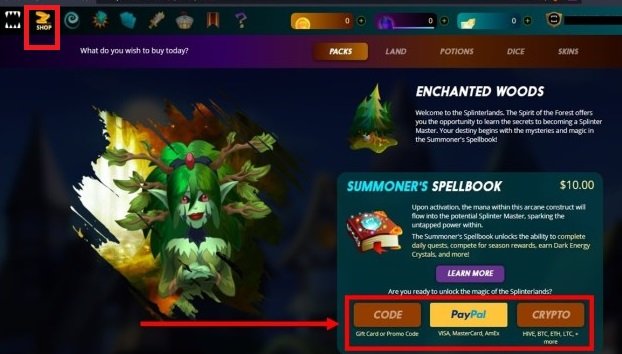 Click SHOP in the top left corner,then click one of the three ways you prefer to pay for your spellbook.
I assume you are familiar with cryptos, so you click CRYPTO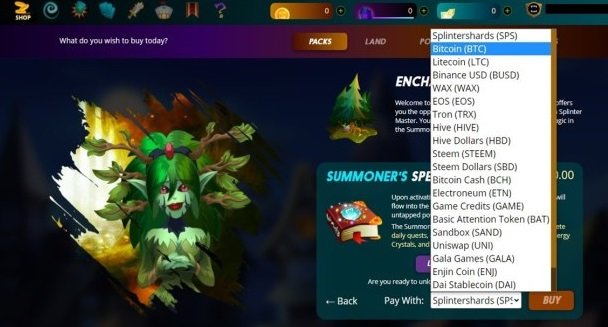 Then you pick the crypto you prefer to pay for the spellbook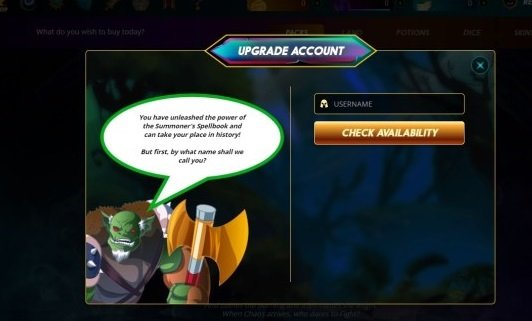 Now, this is the most important step: The username you choose in your newly upgraded account will be the your hive address which you can receive cryptos from others in hive blockchain.
After you finish this step, you now have a hive account which can be used to receive money from your other accounts in centralized exchanges like Binance!
Deposit money into your Splinterlands account
If you are familiar with cryptos trading, you must have an account in a centralized exchange like Binance, and I'm going to use Binance as an example here.
first,withdraw your busd in binance onto binance smart chain.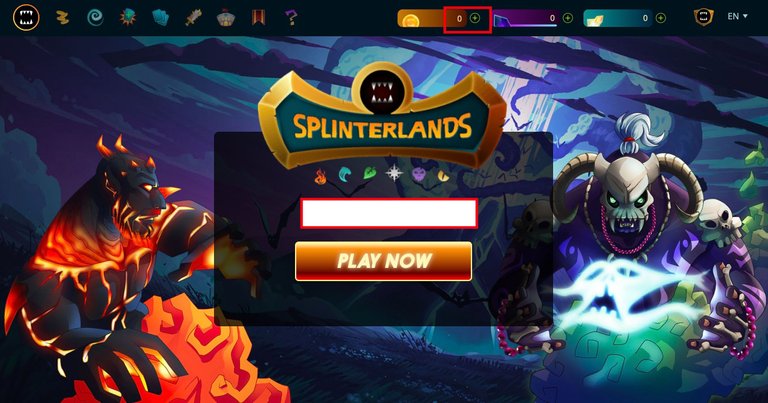 Click the plus button the top middle.
Input the amount of credits you wanna buy.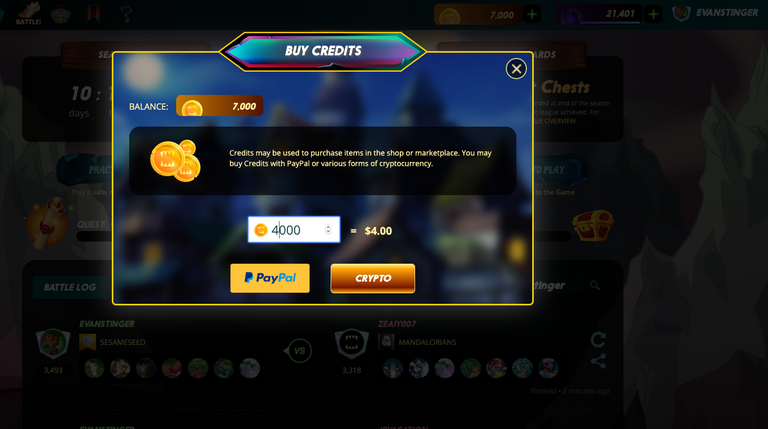 Then Click CRYPTO and choose Busd, your metamask would be opened and initiate a transaction.
Wait for a while.
After the transaction is confirmed, you can see the amount of your credit increases.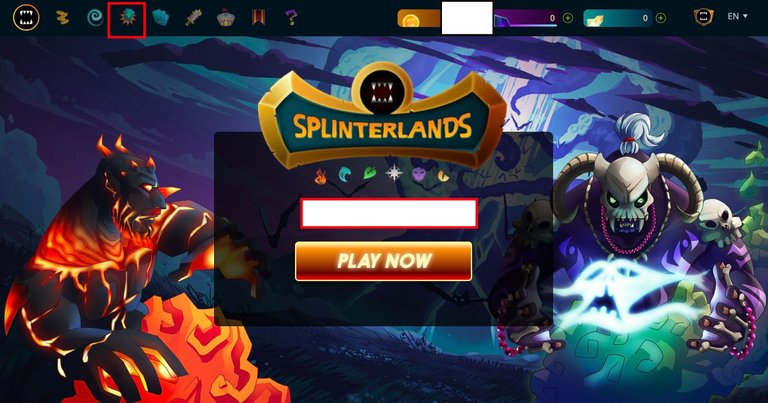 Now, you can buy cards on the Splinterlands market by clicking the card with the plus sign in the top left of your screen !