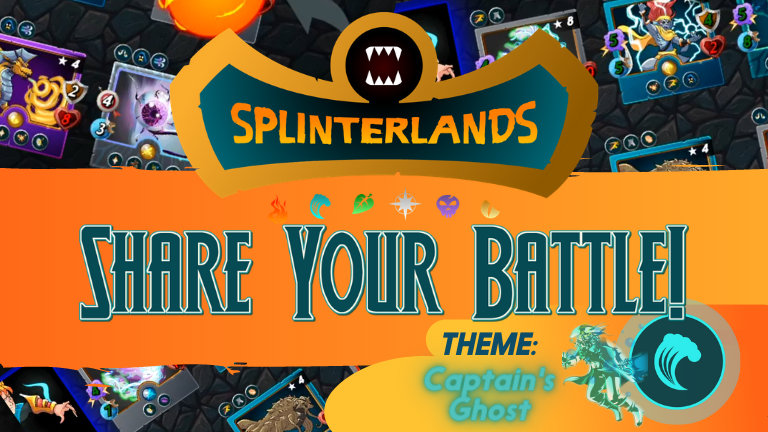 Not feeling so creative? But you've been battling your heart out?!
This challenge is for you!
Each week we'll have a new THEME for the challenge, but always required: BATTLES.

CHALLENGE RULES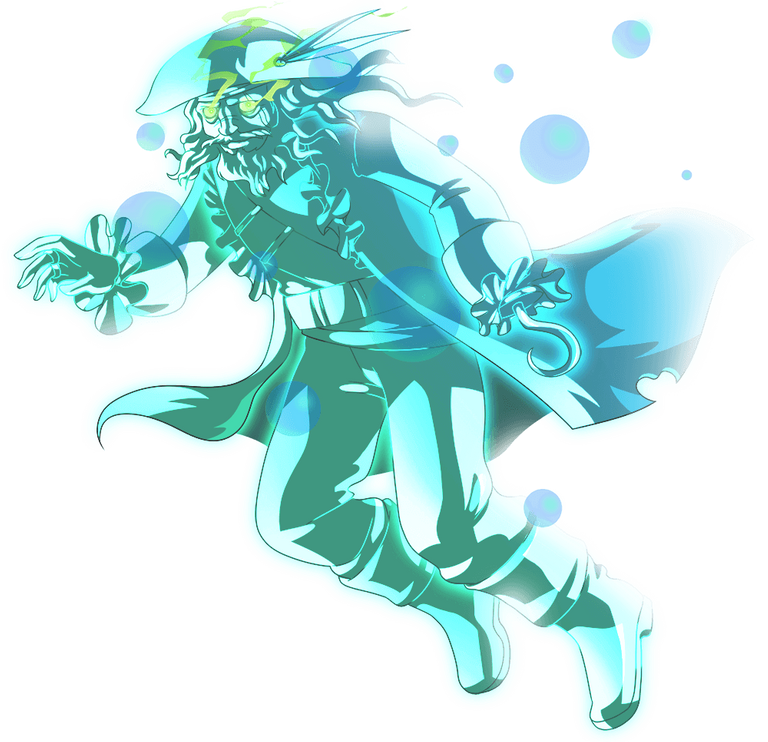 THEME: CAPTAIN'S GHOST
Edition: REWARD
Rarity: RARE
Element: WATER
ATTACK: MAGIC
ABILITIES: Affliction at level 1; Oppress at level 5
Note from Carrie: It's a magic-water sort of week. This poor old ghost. Stuck roaming the Splinterlands for only a brief chance to hold some treasure. Something he'll never get to experience. So... in the meantime, he's showed up for battling! Yes, this is pretty new, so it's likely you won't have this leveled. REMINDER: YOU CAN WRITE ABOUT ANY BATTLE AND ANY CARD. This is just a suggestion and a fun way to all be doing a similar thing. Back to the Ghost. He's a little pricey in the mana range, but his native ability (at level one) is affliction. This is NOT too shabby, especially in the Water Splinter. And then! Oppress at level 5?! That makes Lord A shake in his jar. So... tell me, is this guy gonna be a new powerhouse for Water? 😘@carrieallen
Create a post sharing a video of one of your battles using the CAPTAIN'S GHOSTT.

Make it look good. Need help formatting? Check out this ULTIMATE MARKDOWN TUTORIAL
Card Images by Level HERE.
Tag splinterlands.
Please note: the below questions are suggestions. Things to get you going. Answer them all or answer completely different ones! Make your article shine!

Tell us about your lineup. Explain why you put each card in that position and why the CAPTAIN'S GHOST is a good fit for the ruleset.
Did your strategy work? What will you try differently next time?
Do you use the CAPTAIN'S GHOST often? Why or why not?
👉Share your post to some OTHER Social Media site. Literally ANY site. (We want more people to know the joy of playing!)
Link both your HIVE post AND the social media site you shared it to in the comment section below.
DEADLINE TO ENTER EACH WEEK: Before the current post pays out. SHARE YOUR BATTLE CHALLENGE will be posted every Monday.
WHAT YOU EARN 🤑
UPVOTES! ALL participants who follow ALL rules will be given an upvote from the @steemmonsters account.
Voting Quantity
You can get a MAX of 2 upvotes per week. Please only enter TWO posts a week. This includes the Battle Challenge. Take your time. Make them awesome. 😍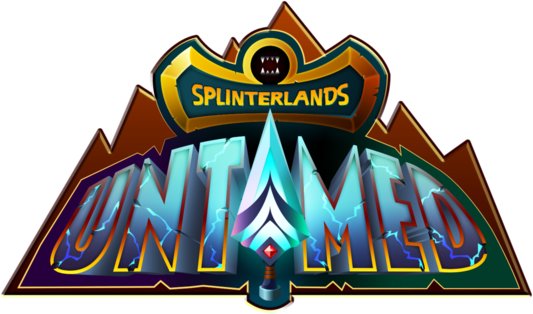 Places to learn more, connect and play!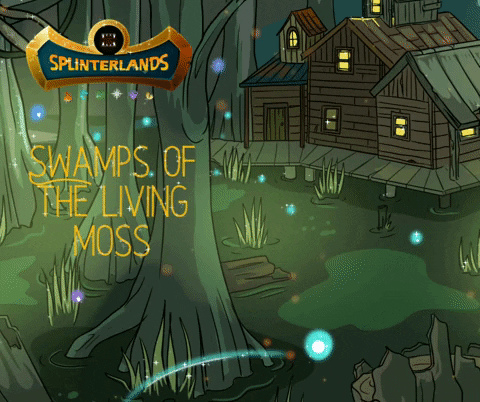 Rewards for this post are split 50/50 to steem.dao (the Hive Development Fund account) and the author.