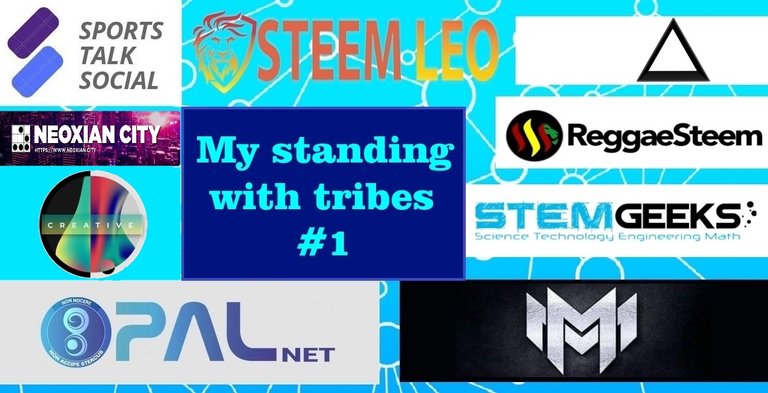 I decided to create an other serie of posts to share my standing with each tribe created in steem-engine.com.
First of all, I want to say that those tribes are really awesome, every single one of them. Because now on steem we can be finally rewarded for using the right tag and we can build such tags together and invite more people to steem to support them. Now, it's even easier to invite investors to steem, because I know how they can earn here and have fun doing that. When we had only apps, the only way to interest investors, is to use those apps and power up steem, but now there is so many things to do here.
Ok, let me start :
---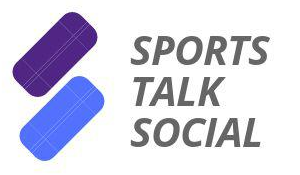 1- Of course I will start talking about sportstalksocial.com, because I'm willing to invest my own money there.
When I started to create posts in #sportstalk I've got a lot of support from that tribe. Every single post there became so rewarded and I felt the appreciation. A lot of comments I've got from the sport community and I noticed that a lot of my followers are staking there as well. That's why I choosed to invest my money there, because I feel that I will be very satisfied.
The other thing, of course is improving my health by being more sportive and being active in the tribe will motivate me to be more active in my life and I will be healthier that way. ☺

2- The second tribe I'm also interested in is www.steemleo.com , the first thing I liked there is the support. It was easy for me to find their discord server. I joined there, asked @khaleelkazi for an interview, he replied me politely and in the next days I interviewed him.
I also like that the main topic in the tribe is invetment and I like to write about that and to read about that topic. I think that each steemian is an investor, or should be at least. And most of us here are investing to grow an improve. We are investing after all, not only money, but our valuable time as well.
Here is the interview in case you are interested :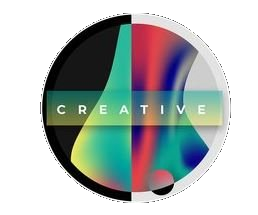 3- The third tribe I can think about is of course creativecoin.xyz. Because I always tried to be creative in steem and I like to be rewarded from my acitvity. I sang, I wrote poems and even created a comedy show related to steem. I always have creative ideas and I'm sure that in the future I will be sharing more of them.
Also, I liked the team in #creativecoin like @drakos and @whatsup and others. They are all dedicated steemians, who are doing their best.

4- The fourth tribe I can think about is palnet.io. Maybe I joined that too late, but I'm still staking there over 500 palcoin and I believe that the price may grow. It seems that I'm not followed by big pal holders, but I still get something from their when I use the tag. I'm glad to see some of my followers staking in pal a bit as well.
I still don't understand the main topic of #palnet. Is it general for all the topics or it doesn't matter what you are creating about to use that tag ? I would like to see them choosing a field for their tag.

5- The fifth tribe is interesting because the founder is @surpassinggoogle. He was a whale in steem and he is the creator of @steemgigs and @ulogs and other initiatives in steem. So, created marlians.com and I like the way he is promoting it. He seems having a powerful team to improve the tribe.
I like that they have an option for certified members there and they are curating a lot of content. They supported me as well and I'm thankful to them. I may certify myself there as well. I will take a look at other certified members and see.

6- The sixth tribe I'm interested in is intrepreneur.life. I like the idea of supporting the topics about entrepreneurship and business. I know as well the founder and it's @crystalhuman , he is also doing his best to improve and to support the tribe.
I plan to write about some related topics, because I think a lot about starting my own business. I was watching a lot of videos before about that, and reading sometimes as well. So, it will be interesting to explor the website and the tag #int.

7- I will not forget of course about the reggaesteem.io created by two cool steemians @dmilliz and @donald.porter. I even created a video song for them. The post didn't apear in their website despite using the tag #jahm and I still don't know why, maybe the tag is #reggaesteem anyway ?
But, I will share my video here, because I think it's funny.
That's not that professional, but I did my best to make it cool and to promote the tribe.

8- There is stemgeeks.net as well that's I'm interested in. It's created by @themarkymark. Its main topic is technology and innovation. I can't say a lot about it, because I didn't post there yet.
But, I'm planing to post something related to those topics because I really like them. My first diploma is related to computers. And I'm also a kind of geek. When something is broken, my friends in real life and relatives always ask me to fix that for them. lol
I will check the website sometimes. It's interesting to read about the new things created and I may share something related in case. I will use #stemgeeks tag for the first time to for this post. Tribes is also a kind of technology in steem.

9- The last one I want to talk about is neoxian.city. It seems that's a general forum, so anyone can use the tag #neoxian. You maybe also upvoted by their main account @neoxiancity. I see @zaku promoting that, so he's maybe the founder.
Since I posted with the tag, I was supported as well. My content is also general, so I will use the tag to earn some tokens and stake them there. It's nice when you upvote someone and he get rewarded from you with a lot of different tokens.
---
For the moments, those are all the tribes that I'm interested in. If you know an other one that I didn't count here, let me know about it. I would like to see more tribes created in steem. Anything new created on our blockchain is always cool and useful. It really may attract a lot of big investors in the future.
---
I prefer of course a tribe with a front end, that helps much more to understand the idea behind it.
---
Thanks a lot for all the steemians who are creating something here. You are really doing an awesome work.
We have so many talented steemians who will make the journey of creators and investors more amazing
Let's be thankful to all of them. ☺
Steem to the moon !
---
---
You're welcome to join @dcooperation , the community to collaborate.
---
Read the white paper of @dcooperation here : DCooperation's white paper !