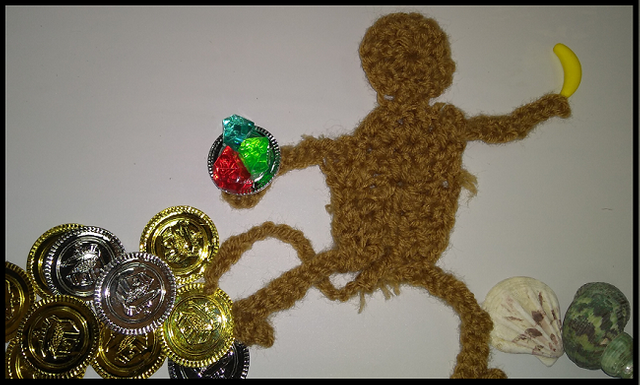 My daughter and I giggled like idiots over some of these names!!! I'm not kidding you - some just had us laughing like nuts! We could have been extra tired last night? We could have just been thinking about the people and their minds. or... we are just two little twisted chicks who see the humor in everything! LOL
But here's the thing.
We can't pick. We couldn't even agree on one!!! So - it's up to you!
VOTE FOR ONE OF THE 6 FINALISTS BELOW!!! You have until @shadowspub's evening show on Thursday's #pypt to vote - and then... I will announce WHO will win the 100 steem, and WHAT our monkee mascot's name will be now, and forevermore!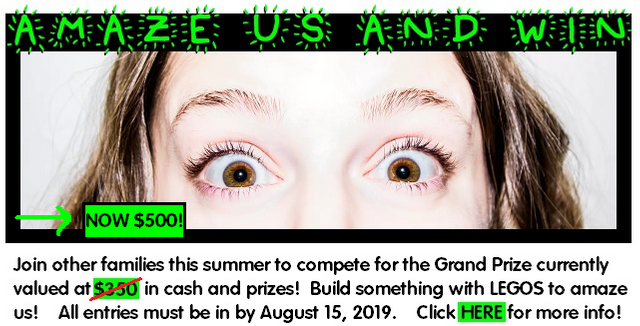 (p.s. Don't forget... $500 for whoever can amaze us with their Lego creation! And I'm paying out of my own pocket to ship that prize ANYWHERE in the world! so.... don't let location stop you. Amaze us and win!!! you have until August 15! Just about 6 weeks left!!!!)
Here are all the suggestions submitted! Thank you for entering LOL
@underground - "whatever Dreemie's middle name is" LOL... no no no. I wouldn't wish that upon this poor monkee!
@bluefinstudios - Spunkee Monkee Montee
@jackmiller - BOBO the Spunkee Monkee 😂
@thehive - Kid Kong
@snook - Gelos (i can still hear the robotic computer voice pronouncing this - and cackle every time. )
@owasco - Magnus
@dfinney - Kevin (you and @bethalea think alike! LOLOL) 🤣
@enginewitty - Bamanaman (oh my gosh, my brain cannot ever say this on the first try. hehehe darn you if you win! LOL)
@improv - Punkee, the Spunkee Monkee (this was actually part of the original program! have you been spying on my notes?!?! LOL)
@jamerussel - Candu Spunkee Monkee (awwww!)
@maquemali - Spunkee Monkee Ollee (thanks for lending us your special name!!!)
@eveningart - she wrote a story!!! See why she chose Mr. Alph A. Monkee! hehe
@dkkarolien - and she wrote a poem!!! See why she chose Preston
@dronegraphica - Monki Bumjangles 😂
@victorholyo - Bead Bead (and BB for short!)
@dutybound - Captain Furry Pooflinger, captain of the Ice-cutter, Brass Monokee (why do monkeys fling poo? LOL i do not know.)
@bethalea - Jeff. (just jeff! LOLOLOL you and @dfinney... hehehehe) 😝
@thekittygirl - Chipper (Chip for short!)
@ange.nkuru - Chubbles
Ok!!! and now - the names that are hilarious but not appropriate for family project have brought a TON of joy to me and my daughter heheeheh - but they cannot go on to the next round! LOL The tribe has spoken LOL
FINALISTS
My kids have narrowed down their favorites! They loved the two that went the extra mile and did story/poem posts so they are in! and the rest... well... here ya go!






Good luck to all you finalists! I will announce the winner on the Thursday evening show of #pypt! Drop your vote below (just one per person! hehe)
Font used in this post