Ah, look at me, 2 years on Steem today!
This time last year, I wrote a very, very long 1 year anniversary post which I never published because, well, I lost it. I instead published these two posts:
The post "1 Year Today" also takes the crown for the shortest post I've ever done on Steem consisting of a single photo and I solitary word "Yay". I was so upset about losing the masterpiece that I had lost the will to carry on :)
---
1st Year
So much happened during my first year on Steem. The first 2 months were nothing short of euphoric. It was what I'd imagine people felt like when they discovered psychedelics. I don't do drugs, so I'll never really know.
I actually first heard about "Steem" via @themikepitt who made a YouTube video about "DTube" being an alternative to YouTube. That led to me finding "Steemit".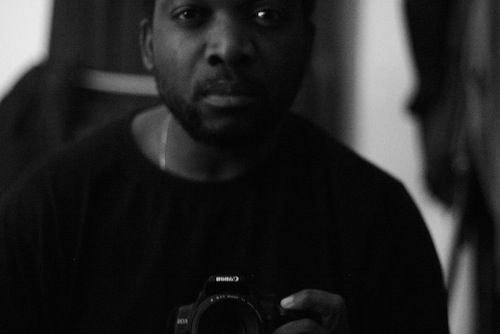 I witnessed the Steem all-time-high price from the comfort of my zero-steem account. I watched people like @Exyle talk about how they wish Steem could be accepted in shops. I hadn't gotten my head around the technology and currency back then so the whole thing just seemed like a dream to me. People were making what looked like a dentist's salary on this bizarre, "low-quality content" platform with a primitive interface. "Is this actually real?"
I had put some videos on @DTube, with no success. Not one view, not one upvote. Meanwhile I started seeing the same faces on the Trending page. At first it was @Paolajane and @Spenceryan, then it was @dlife and @myndnow. Finally it was @Kevinli and Exyle, all day every day. I felt a pinch of frustration that I couldn't get any traction no matter what I did.
My first DTube video
You won't be able to watch it, of course, because the video file is forever lost at the bottom of the IPFS ocean. Here it is on YouTube:

I found the @DTubeDaily community which changed everything. It grew out of the challenge to upload a video every day in the year 2018. I had already started posting every day on DTube, and calling it "Daily Dtube" or something like that, so it was a natural challenge for me to accept.
We spent hours and hours in the Discord server, organising weekly video conferences as a group and on a one to one basis. Those were amazing times on Steem.
Another highlight earlier on was meeting @redrica at the meet up she organised in London. It was the first time I saw the potential of Steem, and the fact that it is real money. That evening, @redrica bought everyone a drink from some Steem she sold to pay for the event. My mind was blown. It was also the time I got to meet many Steemians in real life.
It was at that event that I met the amazing @nanzo-scoop who is one of my earliest supporters who also helped a multitude of planktons and minnows get going on this platform. Massive shoutout to you bro.
I also met @lloyddavis, who also supported me earlier on, @immarojas as well as witness @dragosrua.
A lot of them already knew each other from the platform, and SteemFest 2, which I had just missed.
Enrica also went on to organise the London Steemain meetings in Kensington which was a regular thing for a while, and a chance for noobs like myself to learn the ins and out of the platform, including how to move crypto around and money in and out of the Steem wallet. Things were a little more restricted back then. For instance, you couldn't buy crypto on Coinbase using British Pounds - we had to convert to Euros first. Crazy days.
---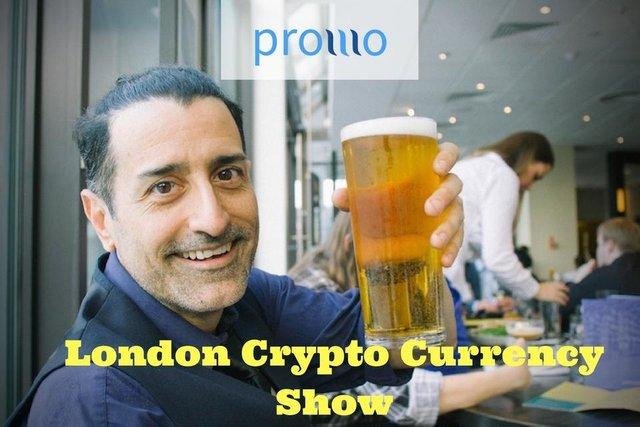 A special shout out to our dearly departed @rod.crisafulli who I first met at the first London Steemians meet up. A true video genius and a master at his craft. R.I.P bro. <3
The London Crypto Currency Show was another amazing event where I got to meet many Steemians not based in the UK. It was also the first time I saw the power of the Steem community, and how much more superior it was to other blockchains' and cryptos'.
One of the amazing people I met during the event was @roxane, someone from whose Steem blog I had learn't so much in the beginning. I also met @techslut, who gave me a little gift and of course the organisers - the @promo-steem team.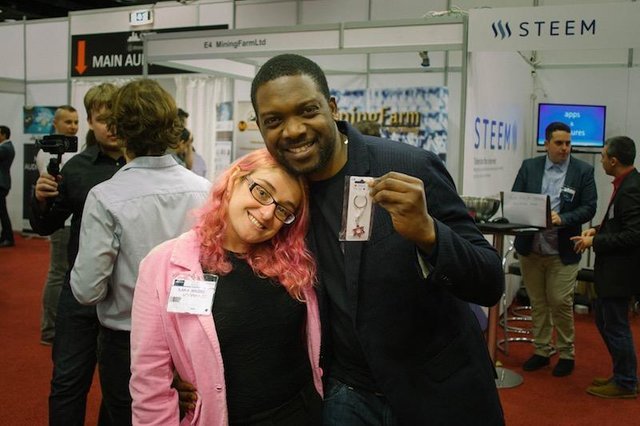 London Crypto Currency Show Post
---
Dust votes were worth money back then you see. Even though Steem had begun its slow decline from the all time high, it did sustain a good number of months of nearly $4! We even had occasional mini pumps and glitches in the system. There was even a glitch that made the lowest SP plankton on Steem richer than Bill Gates on paper.
One of such panic moments was particularly hilarious and inspired a blog post.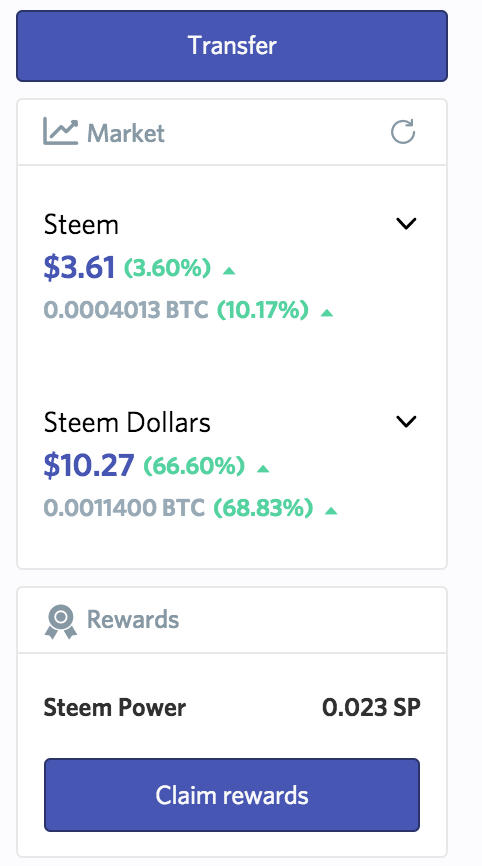 ---
I powered up significantly just before the London Crypto Currency show and became a Dolphin. That's right, I first bought Steem at nearly $4! I read a bunch of posts that made me bullish on Steem. I also was high on the euphoria of the community. Besides, the promises STINC churned out just sounded like I'd be making a mistake not to jump on board before Steem went to $50 imminently. Hahaha. Oh well.
With more SP, my posts started receiving more recognition. It was fine to self-upvote back in those days. Well, at least it didn't have the same stigma as it does now - at least for smaller accounts like mine was. The fact that I could bring my payout to 30 cents meant I got other upvotes from would-be sharers of the curation reward. I started to average at over $4 payout per post after a while.
$4 in those days would be less than dust now by the way, in terms of actual Steem! The most I've ever earned on here is right now!
Having said that a few of my posts got some huge payouts for once which, naturally, I just powered up. The highest I've ever made in one post in terms of dollar value on Steem is about $70 after curation rewards were taken out. At that time it would have been something like 13 Steem.
---
My favourite post ever on Steem only got 1 human engagement and one from a bot!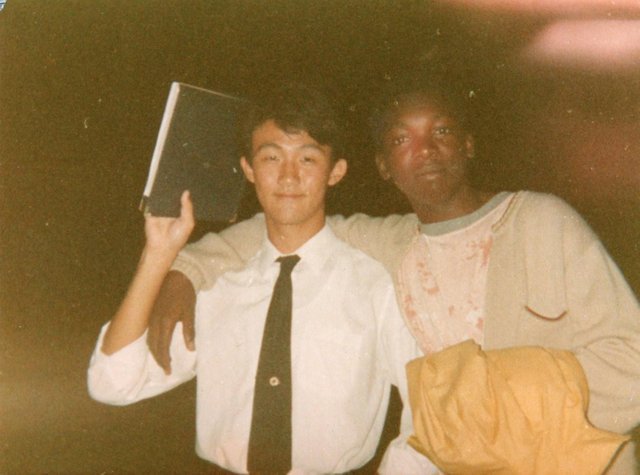 Thank you @elsiekjay and @trufflepig <3
The post is about the music I grew up listening to and why my musical taste now is so eclectic. I particularly enjoyed creating this post because of all the nostalgia it evoked.
---
The post I worked the hardest on got great engagement, which I was happy with.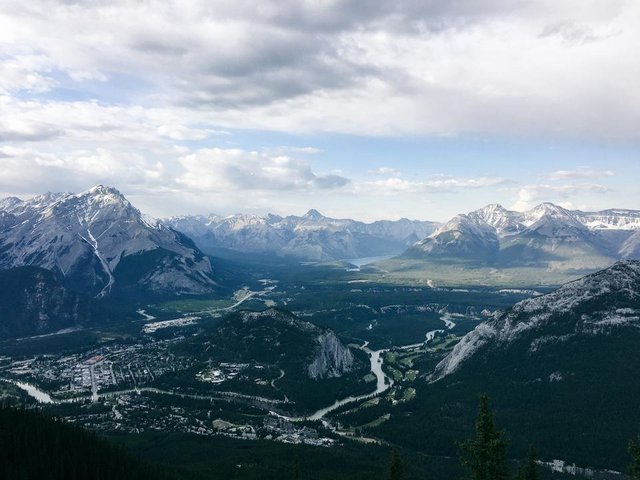 The post consists of a DTube post and a pretty lengthy blog post complete with photos. I don't believe it's the longest post I've created on here, but it's definitely one of the top 5 in length, but the top one in effort.
The video won't be viewable on DTube anymore due to IPFS issues. Below is a YouTube link.

---
The most loved post by the community was a simple DTube video created just with my iPhone.
The above is a YouTube link since the DTube one is now in IPFS oblivion. I believe this was the post that was most engaged with (by humans). I also got the most amazing and sincere feedback from the community about how much they enjoyed it, which gave me a good boost, which was then taken to the stratosphere by SteemFest 3.
SteemFest 3 was possibly the one most incredible thing that has happened to me on Steem since I joined 2 years ago.
---
It took months to get over the euphoria that was SteemFest 3. Even after things took a nosedive for the worse, in terms of the Steem price, it was SteemFest 3 and the community I experienced there that was my source of strength.
I created this post to illustrate that in response to STINC breaking all its promises and Ned taking a recking ball to the company.
YouTube link, IPFS yadi-yada.
This was also a highly engaged post, obviously due to how people were feeling at the time. It was a pretty low time for us here on Steem and a lot of people didn't think Steem was going to make it. So many broken promises, such low price, failed STINC, e.t.c.
By the way, many people would now kill from the Steem price we had on that day haha
Steem didn't die, instead it soldiered on! The community responded, and did so very strongly.
I think this might have been one of the best things to happen to Steem to force maturity of the platform. People finally realised they, each and every one of them, were in fact responsible for the success of Steem, and not just STINC.
We saw the rollout of Steem Engine wight brought on a whole bunch of new ideas.
In an attempt to lift spirits amidst falling morale, I created a photography contest. The idea was to bring back the fun aspect that I had enjoyed so much when I first joined Steem.

It was a daily themed contest with daily prizes in the form of upvotes. I also powered up quite a bit in order to be able to reward the contestants with upvotes.
The contest went on for a few weeks but I had to travel and couldn't keep up with it, so I "temporarily" halted it. I decided not to bring it back, however.
---
2nd Year
My second year on Steem has been way less eventful than the first. Due to the price of Steem, activity on the blockchain plummeted. Various communities that had been thriving during the high times had turned into virtual ghost towns. Most minnows that were up and coming powered down and left the platform.
Despite all the efforts by the likes of @NathanMars and @stephenkendal, it seemed the community just wasn't as interested in promoting Steem. Marketing marketing marketing! That's what we needed. People had just not heard about us, let alone know what our blockchain can do. Many that have heard of us, heard bad (and inaccurate) things.
We saw huge influential people like @SurferMarley leave the platform. They just didn't believe in Steem anymore.
Personally I carried on posting on here. In fact, I posted more than ever before. There were weeks when I was posting as frequently as 3 times a day!
The community had been provided with tools to make posting easier. We as a blockchain had come to terms with the fact that we couldn't be totally "decentralised" in terms of infrastructure. DTube allowed hosting files externally on YouTube or Twitch for instance. We also saw the rise of 3Speak.
I plugged in my website into Steem and started blogging on an SEO ready platform in order the get more outsiders in here. We fell back in love with Twitter, Instagram and (not me) FaceBook. We realised that we had been preaching to the choir this whole time and needed an outward face.
---
#NewSteem, Flag Wars and the normalisation of downvotes.
Following HF20 and HF21, the community was given new powers. "Flags" where re-branded as downvotes and we were all given 2.5 of them per day for "free".
I was inspired by some efforts, and the bravery of some minnows to stand up to some of the activity the community had frowned upon for years, but never taken action against. I decided to use my downvotes to return some Steem to the reward pool for the betterment of the community.
The campaign was effective, as it brought an end to the intended practice. What it did, unfortunately, was paint a giant bulls eye on my back. I got singled out for over 3 months of retaliation from one of the largest whale accounts on the platform. Every post, flagged to zero.
Being the unrelenting, stubborn goat that I am, it fired me up to post even more. I posted long-winded articles and created videos daily, up to three times a day, in this post-downvote dance. Hundreds of posts, and possibly thousands of Steem removed.
Eventually @ocdb, @blocktrades, @mariusfebruary, @pharesim and @trafalgar came to my rescue with counter upvotes.
I didn't attend SteemFest 4 in November, even though I really wanted to. I've never been to Asia proper, and it would have been the perfect opportunity to visit one of the most popular destinations in the world. I would have also had the chance to meet some of my Steem buddies, like the incredible @waybeyondpadthai. Alas! I had a very urgent, yet undisclosed, commitment that prevented me from going. I hope to attend the next one.
---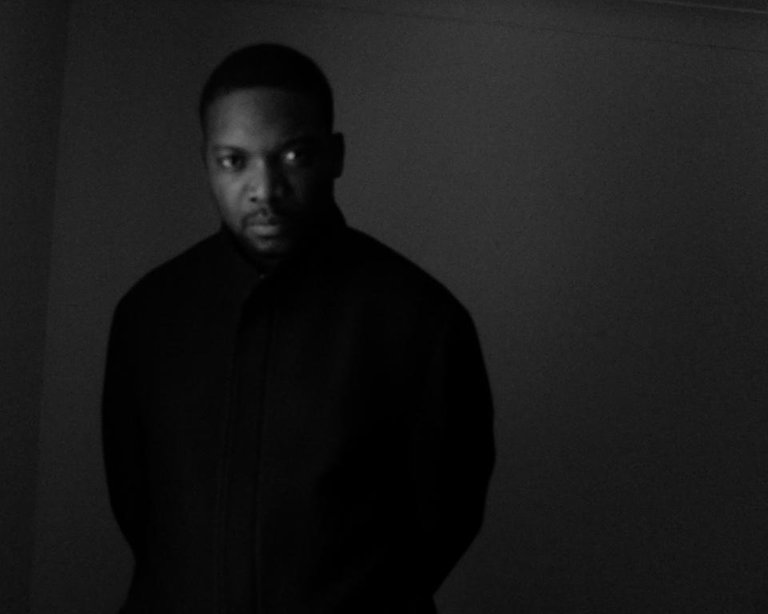 So here we are, 2 years on Steem and sitting on thousands of dollars in losses, I'm more bullish than ever before. I believe in Steem and I will keep posting here even at $0.01. Even if it goes to zero, which I don't think it will, I'll put it down to an unlucky financial investment. In life you win some and lose some.
Steem on! #SteemToTheMoon
---
Peace and Love ✌🏿
Adé
All copy and photos are original content by me.
© adetorrent.com