What an amazing turn of events!
They will make a movie about this one day.
All Steem's human witnesses got cold feet about HF 0.23 - perhaps after my legal letter warning that HF 0.23 was theft.
Justin Sun then used the @dev365 account with massive Steem he controls to appoint 20 sock puppet witnesses to force through HF 0.23.
HF 0.23 goes through and all the stolen funds are transferred to the @community321 account as planned.
But then a White Knight intervenes and immediate sends all these funds to @bittrex with the memo:
"These are funds stolen by the Steem witnesses using HF23 May 20th 2020 - please return them to their original owners prior to the fork :)"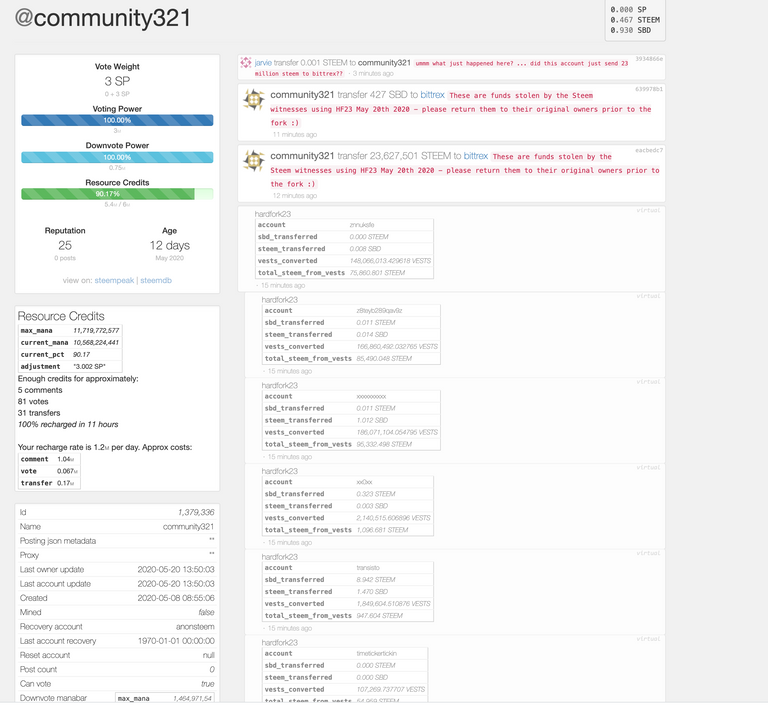 Bittrex had closed deposits and withdrawals earlier today.
20 minutes later @community321 sent a message to Justin Sun: "Stealing is Bad" in Korean!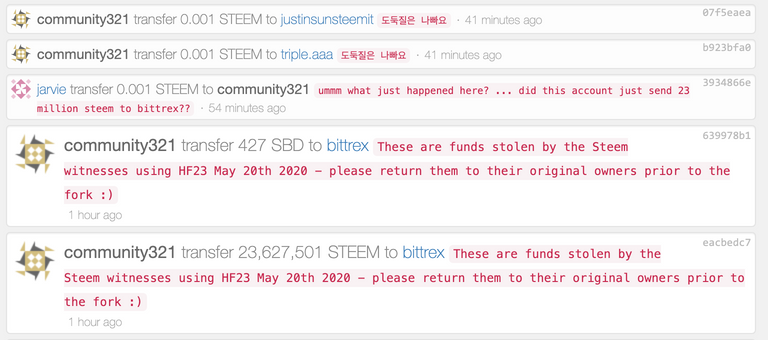 The White Knight thought this through well.
Q: Where can you send the stolen funds that is safe from another hard fork by Justin's sock puppets?
A: To an exchange that can be trusted. Justin wouldn't dare steal Bittrex's funds.
@jpbliberty will now be writing to Bittrex on behalf of those who had their funds stolen requesting their return to the original owners and suggesting a mechanism for clear proof of ownership.
It is clear that Justin Sun is so technically incompetent that he he did not maintain exclusive control of the keys for @community321.
It reminds me of the mad Roman Emperor Caligula being murdered by his own Praetorian Guards.
This is what happens to all tyrants - their own inner circle turns on them.