On the way to the SteemFest 3
Hey Guys!
As we explained in the previous post, we will share the rewards of these post until SteemFest 3, to cover the travel expenses. So, now it's my turn (@pablocordero) to tell you a little about @tincho.
So, in this opportunity I have to present a friend that will accompany me on a trip that, in my point of view, will be the first to take me from the borders of my continent, my culture, the language I know and its idiosyncrasy.
Imagine something like taking a mosquito for a walk in the universe, the only difference is that I'm not a blood sucker, and I think it's the only difference.
It is a pleasure to travel with a person that life put me ahead and I do not stop tripping over him in thousands of laughter, anger, differences and attitudes, but I can say that we have learned to take this great friendship to a level where the rupture I think it does not make any sense anymore, just anger and then a big hug.
It is more than clear that my brother Tincho is and will be part of the rest of my life. So, I begin to give a little more details about what awaits me in this tour by his side.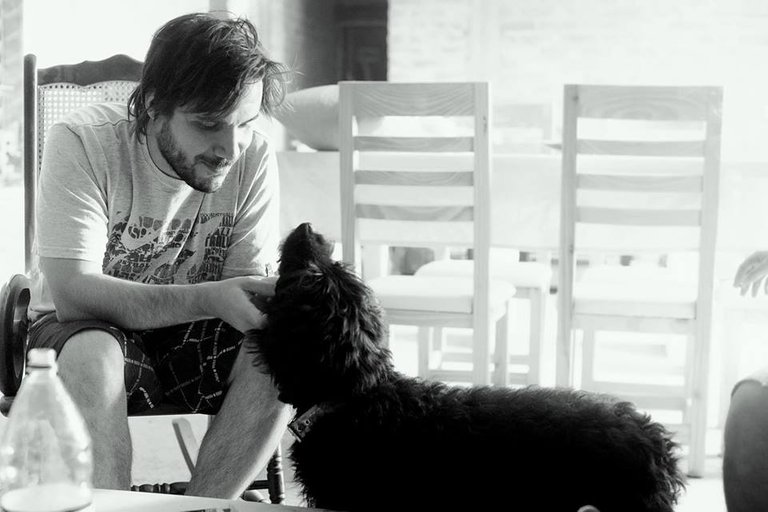 Tincho is one of those people that you have to learn to love and then you realize that it is a fortune as human being, you understand that it is worth having him by your side forever, and now I explain it to you.
Martin is uncompromising in his values, he always watch for the strictly healthy for a friendship relationship and any difference makes you know that something is wrong, never leaves something now for tomorrow, things are spoken and there are no grays.
There is something that I know, and this is that I am a special person for him, many times he becomes a little hysterical and he waits for me to twist my arm and resolve any difference, but that is how I learned to love him in his virtues and defects.
Tincho is like a wild lion, I've seen him in action and believe me that Simba should be born and die five times to have a real mane like Tincho.
Fuente
It is not a person who displays danceable steps of great caliber but has a verbal repertoire that I have seen Elvis remain absurd in his most outlandish and magical movements.
I must warn you that it is a boy who sadly moves his feet with a super slow motion, however his arms slightly raised simulate the position of a tiger stalking a poor gazelle.
Some time ago I have not returned to share a football game with this crack, but on occasion, anyone would have paid an entry to see him move in the style of Roman Riquelme but with the speed of Usain Bolt.
If we talk about conquests, Tincho is the one, I honestly think that he comes from another solar system. I imagine at this time Alexander the Great in a room of 4 years taking classes of this conquering phenomenon that devastates any heart carved in stone and he turns it into cotton.
He is a brother who is always in the moments when I need help.
I must tell you that sometimes I point to some girl and I say... I love her, I want that, suddenly @Tincho knows what to do and even more than once he stayed talking to who I wanted to.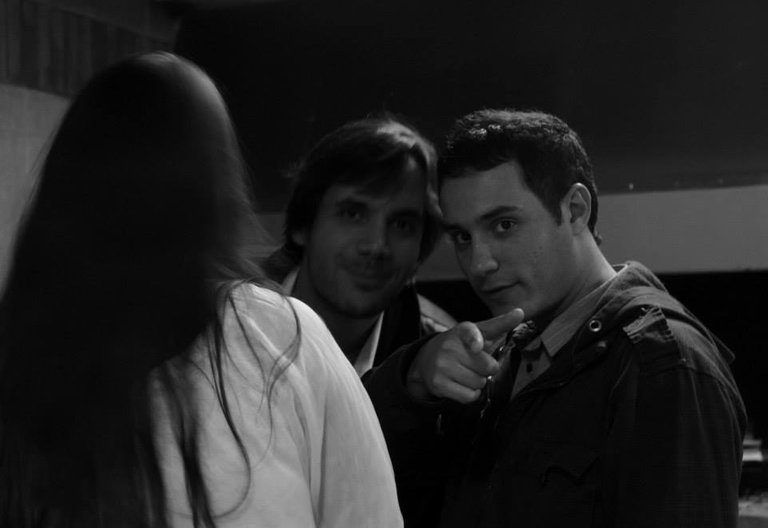 It will be a true adventure that will remain in something as valuable as a story to tell of our lives, as something that will take us to eternity and will be impossible to forget.
One more adventure in the album of our lifes.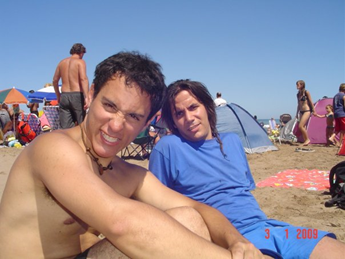 There are many things that I think will never be explained, but it will not stop making sense either, it will simply be more and more interesting and unquestionable to be a friend of this crack of life.
See you guys at SteemFest 3, see you Poland, see you world and friends of Steemit.