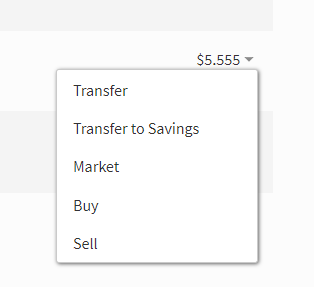 Good news! The convert SBD to STEEM option has been removed from the wallet section of your Steemit account to protect you from making costly mistakes!
With the increased price of Steem Backed Dollars, the internal mechanism allowing you to convert them directly into STEEM is completely non-profitable. Users who convert SBD to STEEM when the price is this high do not get a fair amount of STEEM for the process.
In order to prevent people from making this mistake, the option has been altogether removed from the wallet interface. If you would like to change your SBD into STEEM, please only do so using the internal market or an external exchange.
The 'Market' option under your SBD balance will now open up the internal decentralized exchange, and the 'Buy' and 'Sell' options will now open up Blocktrades.us
My friend @chey lost about $30 yesterday because he didn't understand the convert function. He learned a costly lesson and now thankfully nobody else has to suffer the same fate with it's removal.