I am pleased to announce that Steemit now has the physical coin too! It is a project that I started last year with @masterinvestor and it is one of the projects I am most proud of.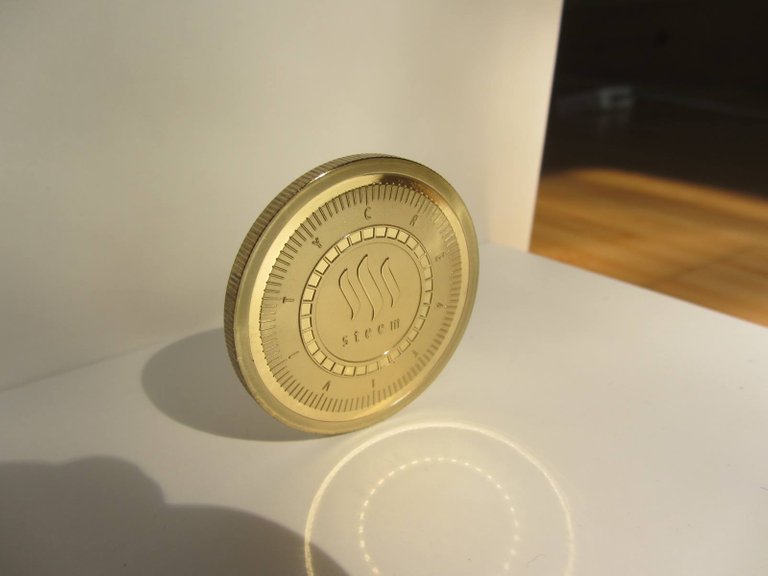 The challenge   
It all started last year when @masterinvestor saw a logo I made for Steemit and wondered if I would like to accept a challenge, to create a unique design for the first Steemit coin.   
As I usually do, I was scared at first because it was the first time I would make a coin but then I was delighted because I have never been one to run from a challenge. Not long ago, I realized that challenges are those that make me feel fulfilled. I have learned that if you manage to jump over the obstacle of fear, beyond it awaits accomplishment and skill.    
I am a slow walker but I never walk back.  Abraham Lincoln    
@masterinvestor is the one who trusted the platform and has begun a beautiful and long-lasting project.   
Are you wondering why "long-lasting"? 
Well, making a coin is much more complicated than you might think. In terms of graphics, I first made an example, from which @masterinvestor came up with more ideas and so the final result came out. The first attempt and the first idea are not always the best, but @masterinvestor had a vision and knew exactly what to change. I've never had a client with a vision as good as his.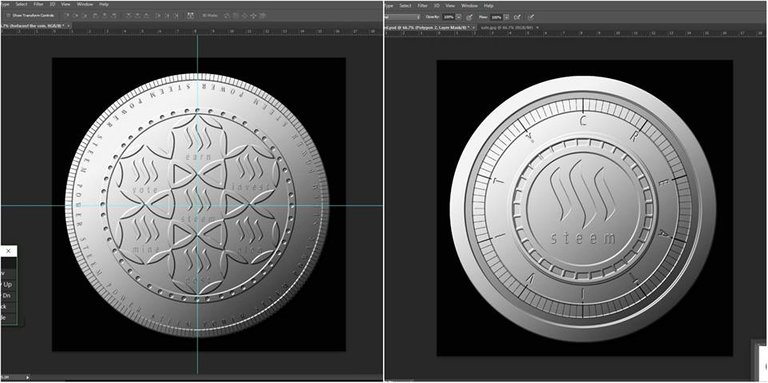 However, the most important aspect is the materialization of the graphics. There have been many attempts until masterinvestor has found the best fitter. And I guarantee that the difference in quality from one producer to another is overwhelming.  
Last but not least, the delivery process needs to be developed. There are several aspects to consider, such as the fare or delivery deadline.   
Finally, I told you about all this so you can understand why I'm so excited to finally announce the launch of this great project! It was not a superficial job, but a well done and thought project by @masterinvestor.   
Final product   
Last but not least, let me explain the coin symbols and the graphic concept behind it.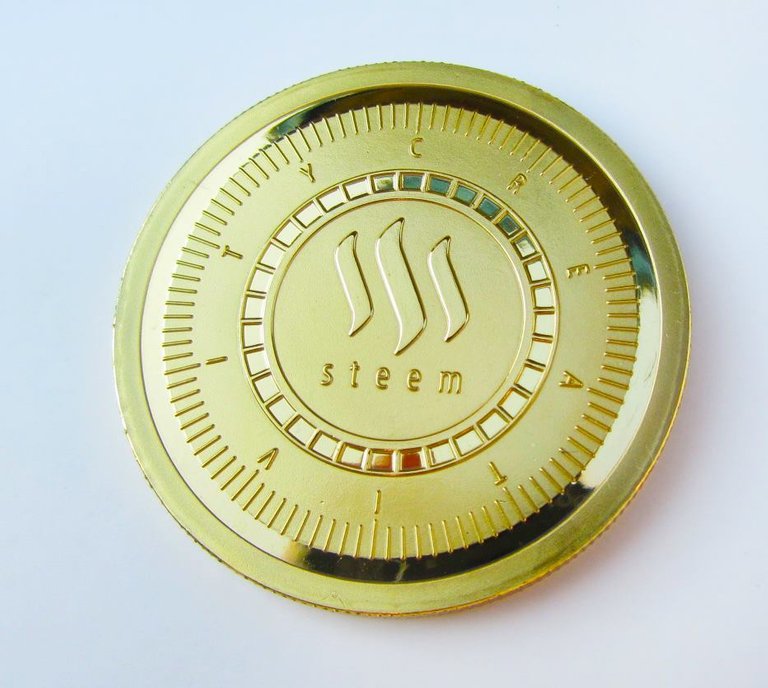 On the front is the steemit compass, where the numbers have been replaced with the letters "C R E A T I V I T Y", while the arrows are represented by the emblem logo. Why compass? Because it is generally associated with a sense of security about our direction. We know and trust its guidance. It is an old symbol of safety and security. It is also a symbol for adventure seekers.   
On the back, there are several keywords for Steemit, integrated into a honeycomb. So, we have the words: earn, invest, vote, mine, post, blog and, of course, in their center, steem. In a beehive, each bee has its role, just as each steemit user assigns a role: to write, to vote and comment, to trade or to contribute. The honeycomb is Steemit, the place where the best people meet, are gathered the most ideas and are shared the deepest thoughts.   
Enough of this. I bet you are more interested in what the currency looks like, from where you can take it, and how long it takes to arrive.  Here you can find all the information you might need: Amazon link.
<Also, you can ask @masterinvestor in steemit chat if you need more information.

Don't forget to follow for more!