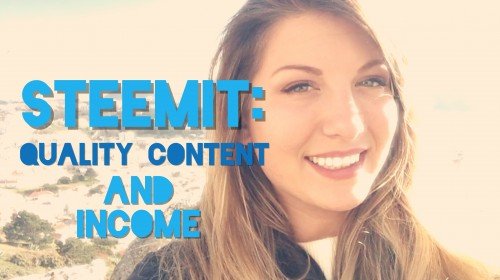 I want you to imagine logging onto a website that is teeming with all different sorts of categories for you to browse, read, learn from, and have discussions with others.
Imagine creating a post on this site about anything that suits your interests.
Imagine getting paid for it.
Welcome to Steemit.
24 hours after you submit a post, if it gains enough up votes for you to make a profit, you will see your income deposited into your wallet that is connected to your account.
If you're interested in cashing out your profits, you will also need an account with an online exchange, like poloniex or bittrex
This is where you would send your steem or steem dollars (SBD) so you can exchange it for bitcoin or ether, or any crypto of your choice.
If you want to get your profit deposited into your bank account you can create an account with coinbase.com.
Coinbase is available in 33 different countries and it accepts bitcoin and ether, where you can sell it for USD or whichever currency is appropriate for you.