Kryptogamers is a Provably Fair gaming platform with the lowest house-edge and maximum profit distribution (70% based on house edge) where you can play 3 of the most popular games exclusively on Steem: Dice, Blackjack and Video Poker.
Play Dice | Play Blackjack | Play VideoPoker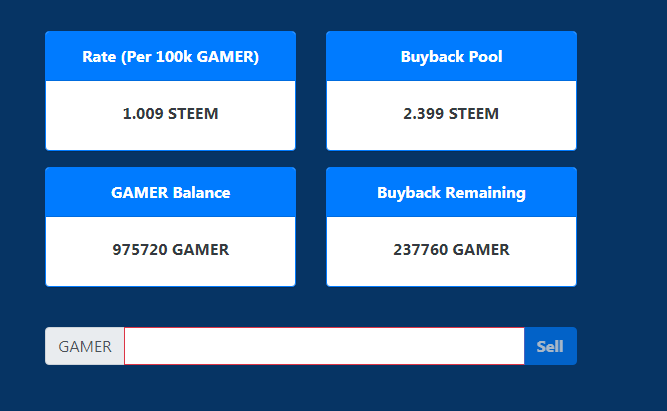 GAMER Buyback System
We are introducing a new kind of buyback system for our GAMER token to provide assured value to our stakeholders and to protect their interests in GAMER token. Our simple and unique buyback system is based on simple market dynamics. Hence, the rate of buyback is dependent on the demand/supply as per the market. All the buyback tokens will be burnt so as to further push the token value upwards.
Buyback Rates:

Buyback Rate per 100k GAMER tokens is updated daily based on the drainage of the buyback pool in the last 24 hours.
If the pool is drained completely (Less than 0.1 STEEM remaining), then the rate will be decreased by 5%.
If the pool is not drained completely, then the rate will be increased by 5%.
Rate cannot go below the floor price of the GAMER token which is calculated using base price of 1 Steem per 100k GAMER + Burnt tokens as a Percentage of Circulating Supply.
Buyback Pool:

As usual, 0.05% of the total wagered steem amount is being added to the buyback pool on a daily basis.
Buyback Rates and Pool is updated daily at 8:30 AM UTC.
Auto Refund Feature Enabled:

We have enabled the Auto Refund Feature which will automatically refund all the unprocessed bets.
Have an amazing time at kryptogamers.com