First I want to put a disclaimer...................................................................................................................
---
This blog post is not meant to be an attack on @furion personally, it's intended to be a wake up call for this community
---
9 month ago @furion announced steemQ, a decentralised video platform based on steem.
https://steemit.com/steemq/@furion/steemq-a-decentralized-video-platform-for-steem
As you can see the alpha version of steemQ was meant to be released 6 months ago…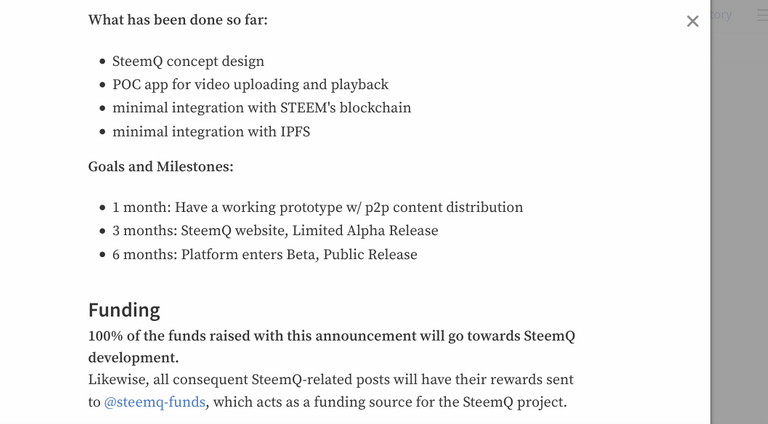 During all this time steemians have been wondering what was going on with steemQ but furion has made no attempt to keep people up to date and has ignored pretty much all questions in the steemQ chat room even though he's been on steemit.chat regularly.



Now 2 months ago out of nowhere the steemQ project resurfaced.
No explanation about the missed milestones, not even an update on the actual progress made in the last 7 months.
Furion published a bunch of post teasing everyone and again ignored most of the 'technical questions' in his posts.



The fact that @furion ignored these questions should have been a red flag, be aware next time a developer can't answer basic question on his own project.
Recently, I've been in touch with @furion to discuss steemQ and here is what he had to say about it.

Note: Furion's avatar is not showing because steemit.chat was experiencing issues at the time, but I'm definetely talking with the real furion here
Basically he said that steemQ had been cancelled and that steem is a ponzi.
I was very surprised to hear this from someone who contributed quite a bit to steem, is a top witness and even sang steem's praises in the following post for example. https://steemit.com/steem/@furion/steem-as-a-digital-currency . Even more so as he was teasing everyone about video platform on steem not long ago.
So it seems like @furion doesn't even believe his own posts, he is just praising steem for the rewards. He is definetely not the only person doing this but just something to keep in mind.
There has been tons of vaporware projects on steem and it's why I decided to write this post because I'm tired of the bullshit.
It is way too easy to pull a screenshot and say the project is almost done when in fact it's nowhere near ready or has not even started. @furion earned almost $8000 for a project that will never happen and has been cancelled . This money could have gone to developers who are actually working on something ( @jesta I'm looking at you)and there's been dozens of projects similar to steemQ that received significant amount of money and are now forgotten.
It is our duty as stake holders to do our due diligence before supporting charlatans.
That's exactly what @craig-grant did, he called @furion out and refused to vote on his post which is what everyone should have done. (myself included)
Listen starting from 13:12
To @furion or anyone who still think steem is a ponzi I have one thing to say:
Value = number of users
Steem has the most efficient way to attract new users and is as such one of the most valuable blockchain. Many just don't have the foresight to see that steem is poised for success, it's not a matter of if but when.
What makes facebook more valuable than other sites? The number of users.
As long as you have users you can create real value, this is a fundamental that doesn't change regardless of any economic model.
Also I believe a steem powered youtube will inevitably happen and whoever is going to first build it is sitting on a gold mine.