SteemServices is proud to announce our Retweet for Steem Power promotion!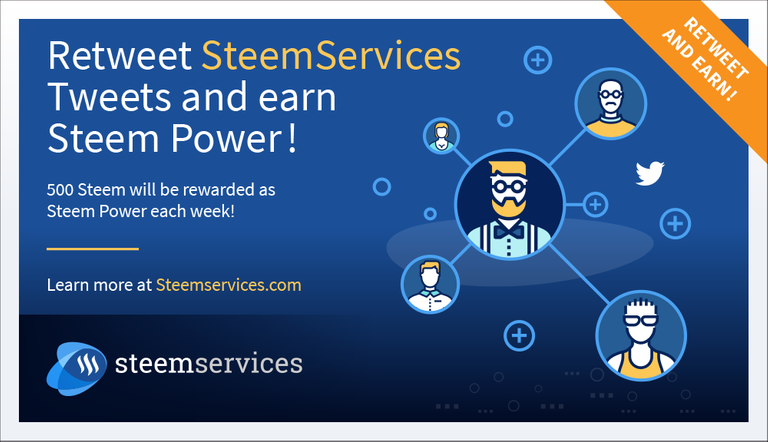 Effective today, each week we will be rewarding a minimum of 500 Steem converted to Steem Power to those who retweet @SteemServices posts on Twitter.
Tweets can be retweeted manually or via using the recipe we have created on ifttt.com.
In order to ensure your tweets are counted and the appropriate Steem account is rewarded, please ensure you register here. Additional information, including a FAQ can be found on steemservices.com.
Thank you for your support! Let's build the biggest Steemit retweet engine and help expand the reach of Steemit!