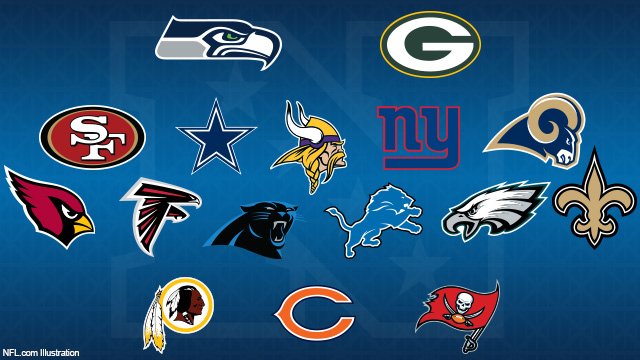 ---
SteemSports Presenter: Matthew Biamonte, @gnocdepatat
---
SteemSports General Manager: Nolan Jacobson, @theprophet0, STEEM Witness, PeerPlays Witness & DECENT Miner (Witness)
---
Last week we took a look at the very exciting AFC. This week we'll take a lot at my predictions for the NFC. While the NFC has had some successful teams in the last 5 or 6 years, I believe that with the exception of a few teams, the conference is on the downturn. Here's what I think will happen this year...
---
NFC North
---
Let's be honest here: we all think the Bears overpaid for Trubisky, especially when he probably would have been available at number 3. That being said, they did a good job of recovering picks throughout the draft. They've got a fantastic middle linebacker in Jerrell Freeman (PFF rank 1 in 2016) and a very promising young back in Jordan Howard. Don't expect much from them this year, but the future has potential for this team. The Lions are a tricky team to judge. They somehow seemed to both under-perform, and over perform last year. They have a fantastic young defensive back in Slay, and I believe that Stafford is THE most underrating quarterback in the NFL. This team is often underestimated, and that will cause some of their opponents to get caught off guard this season. I see 8 or 9 wins at most for this team.
---
The Vikings got off the the hottest start in the NFL, last season. They got a top tier defense and some explosive offensive talent. Their downside this year, however, will be their inability to commit to Teddy Bridgewater. Sam Bradford was decent last year, but that's his ceiling. Expect this team to be very streaky, displaying a glimpse of dominance from time to time. The Packers are going to be the team we all expect them to be this year. Aaron Rodgers was unstoppable the last 6 weeks of the season. They've got some shoes to fill on the defensive side of the ball, but a healthy Jordy Nelson, Randall Cobb and Ty Montgomery will prove to be devastating for opposing defenses. Think of this as a team who follows the saying "the best defense, is a good offense". I'm not discounting the defensive abilities of the Packers, I'm just saying they won't need to be relied on.
---
Winner: Green Bay Packers
---
NFC South
---
NFL fans should look at this division and salivate; This is a good one. I'll start with my clear cut leader: The Atlanta Falcons. Ryan to Jones is electric, the running game is versatile and hard hitting. Overall, an incredibly well rounded offense. The defense is young, energetic, and at times sloppy. That's to be expected in such a young squad, but this is a squad full of potential stars. They proved they can compete with top tier talent this year, and given another year to develop this will be a formidable group. The Panthers added some offensive talent in swiss-army knife, Christian McCaffery, and Curtis Samuel. The defensive has a stout front 7, but leaves much to be desired in the backfield. Expect this team to feature a high-power offense, who will be cuffed by a sub-par secondary.
---
Following the trend, the Saints have an incredibly dangerous offense. Brees has shown no signs of slowing down, and has support from Michael Thomas and Willie Snead who are dangerous deep threats. Part of me wants to believe that AP still has a few seasons in him, but even if he under-performs the Saints have Mark Ingram rookie Alvin Kamara. The secondary should be improved with the addition of Marshon Lattimore, but expect this team to get into A LOT of shootouts. The Bucs are my favorite team in this division. Winston is the real deal, and Mike Evans is an absolutely stud. Brate and Jackson make for 2nd and 3rd options that many teams would love to have as their number 1. That type of offensive firepower backed with a defense lead by Kwon Alexander and Lavonte David will prove too much for many of their opponents; 10 wins is possible.
---
Winner: Atlanta Falcons
---
NFC East
---
I'll start with America's team: The Dallas Cowboys. To be completely honest, I see this team slipping back to 8 or 9 wins. Ezekiel Elliot is a quality back, and a starter on almost every team in the league, but he is not as good as everyone thinks he is; A washed up Darren McFadden ran for an average of 4.6 ypc behind that all-world offensive line. Sticking with that, Dak Prescott will be exposed this year. Expect a major sophomore slump, even with Dez and Zeke to bail him out. I don't believe this is the guy the Cowboy's brass hoped he would be. The defense was covered by a top-flight offense last year, and with that offense taking a step back, expect the defense to show us all what they're really about. Carson Wentz has been gifted with a talented receiver in Alshon Jeffery, something he didn't have last year. PFF has named the Eagles line a top 10 unit for 2 years in a row, and a superstar front 7 will take some of the pressure off of Wentz. If their quarterback position pans out, the Eagles could be interesting to watch this year.
---
The Redskins should have a great aerial attack. Cousins has proven himself to be a franchise QB. Jamison Crowder, Josh Doctson and Terrelll Pryor all have a lot to prove, but even 1 of them panning out along side Josh Reed will force opposing teams to respect the deep ball. A strong secondary led by Josh Norman and a promising young player in Su'a Cravens will ensure that the Redskins don't fall victim to the passing game themselves. The addition of Jonathon Allen should sure up that front 7, making the Redskins real contenders for the division. The Giants excite me more than pretty much any team in the NFL. Adding Brandon Marshall and Evan Engram to OBJ and Sterling Shepard makes this team an instant favorite for top offense in the NFL. That's not what I'm most excited about though. Jason Pierre-Paul has had a year to get used to his hand. Damon Harrison is a monster. That secondary gives me nightmares and I'm not even a quarterback. This team will fly around, and the only thing I see stopping them is the personalities on the team. OBJ is a hot head, and Marshall has had issues with teammates in the past. Assuming both of those things are kept in check, Giants take the division.
---
Winner: New York Giants
---
NFC West
---
A candidate for the most boring division in football. The 49ers have done some work adding defensive talent to their roster, bringing in both Solomon Thomas and Reuben Foster in the 1st round. While that looks promising for their future, an Offense that is projected to be lead by Brian Hoyer is underwhelming to say the least. They do have Carlos Hyde, who I believe is a solid back, but this can't be a one-man show. 4 or less wins is my predictions for a 49ers team who is nothing more than a ghost of its former self. The Rams on the other hand, have some real bright spots on their roster. Todd Gurley is a beast who needs support from his offensive line. If they can even slightly improve from last year, expect a much better year from Gurley. Goff needs to shine this year, plain and simple. Being picked top of the draft should give him much of a leash here. He NEEDS to step into that starting role. Brockers, Donald, Quinn and Ogletree seem to always give these guys a win or two, and almost always keeps them in games. For this team to take more than 5 wins though, the offensive unit needs to start pulling its weight.
---
The Cardinals are so disappointing to watch. I want to preface this by saying that I love this team. I love Arians, and Honey Badger. Peterson is a true shutdown corner (the best in my opinion), but this team is underwhelming. David Johnson has established himself as one of the best backs in the league, but he's held back by an inconsistent passing game led by Carson Palmer. Palmer is just so inconsistent. He's had MVP caliber years followed by injury, and then followed with a streaky season. I really want this team to succeed, and I'm sure that all-time great Larry Fitz does as well, but I see another inconsistent season ahead. 7-9 wins would be generous. I hate to say it, because it sounds like I'm discrediting the Seahawks (which I'm not), but they're the division favourites by default. The offensive line is a liability (PFF ranked them near the bottom of the league), but Wilson and his cast of underrated and often overlooked offensive players are just down right good. The defense hasn't been as dominate as it once was, but it's still got some top talent. Earl Thomas coming back from injury will help to elevate the play of this defense. The Seahawks will win this division, but they'll split the series with the Rams… Like they ALWAYS do.
---
Winner: Seattle Seahawks
---
There we have it folks. Let me know what you think of my predictions. Agree? Disagree? Comment below and I'll respond to your thoughts! Thanks for tuning in, and be sure to come back next week when we take a look at Wild Card weekend!
---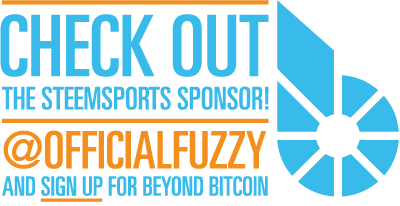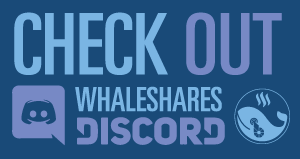 ---