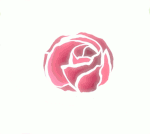 ---
---
Did you ever wake up in the morning and realize suddenly that you've solved a problem, one that had been occupying your mind for some time? Or, have you ever been daydreaming, perhaps while working at a task that required little attention, and then suddenly had a Eureka! moment, an instant of sudden insight? If so, then you can relate to the experience of the personalities described below. Each of these had a very famous, and historic, Eureka! moment.



Einstein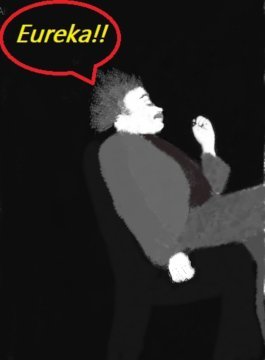 Where did the inspiration come from for Einstein's General Theory of Relativity? As he explained it, the inspiration for the theory came in a moment when he wasn't working on it. He was employed at a patent office and was daydreaming one day. Suddenly the thought came to him:
"If a man falls freely he would not feel his weight."
(From: The University of Toronto Magazine)
This was Einstein's Eureka! moment. It took much more work to sort out the details, but the principle, the inspiration for his theory came when his mind was not working on the puzzle.
Newton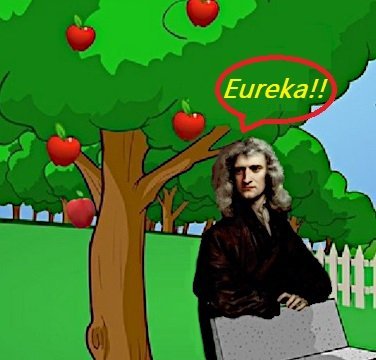 ---
In a book written by William Stukeley, Memoirs of Sir Isaac Newton's Life (1752), Newton's Eureka! moment is described:
After dinner...we went into the garden and drank thea...he(Newton) told me, he was just in the same situation... when... the notion of gravitation came into his mind. It was occasion'd by the fall of an apple, as he sat in contemplative mood.
Why should that apple always descend perpendicularly to the ground, thought he to himself
(From: The Newton Project )
Kekulé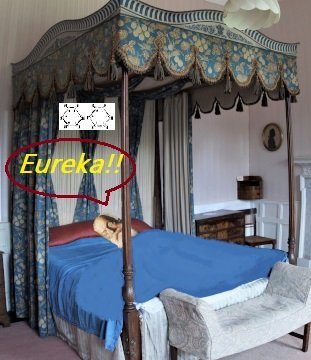 And...Friedrich August Kekulé (1829-1896), one of the most important organic chemists of the nineteenth century, worked out the structure of the benzene molecule in a dream. He explained:
I turned the chair to the fireplace and fell half asleep... the atoms gamboled before my eyes...My mind's eyes, trained by visions of a similar kind, now distinguished larger formations of various shapes...As if struck by lightning I awoke. This time again I spent the rest of the night working out the consequences.
(From: Famous Scientists: The Art of Genius)

Each one of these scientists had what has been called an "Aha!" (Eureka!) moment, which is an uncharacteristically simple way neurologists have of describing instances of sudden insight---unscripted, unplanned breakthroughs in understanding.
McCartney
These breakthroughs are not limited to science. Paul McCartney explained how the song Let It Be came to him.
He had a dream about his mother, Mary, who had died ten years before. His mother appeared to him and sought to ease his troubled mind. "Let It Be", she said, in the dream. "Let it Be".
When he woke the next morning, McCartney remembered his mother's words and realized he had the makings of a song. He sat down at his piano and proceeded to compose one of the Beatles' most beloved songs:
Let It Be.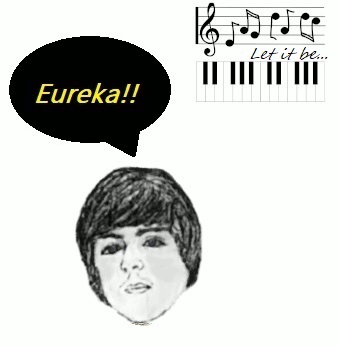 One thing each of these Aha! moments had in common was that inspiration came not in the midst of conscious effort, but while the mind was at rest, or distracted. The nature of these experiences is consistent with a theory of creativity that is currently evolving among some researchers. While there is no unanimity of opinion, there is a growing agreement that creative insight results when different parts of the brain collaborate. However, it seems that the final stage, the Aha! moment, may be the province of the inferior parietal lobe and the anterior temporal gyrus--not the frontal lobe, which is where conscious analysis takes place.
---
Inferior Parietal Lobe and Anterior Temporal Gyrus at the Moment of Insight
GIF constructed from the following image: Slide2HAN (Brain Slide) by Anatomist 90 on Wikimedia Commons CC 3.0 Unported license
---
Researchers are interested in understanding the neurological pathways activated during these intense, highly productive moments.
In his book, The Ages of Insight, Nobel-Prize-winning neurologist Eric Kandell states, "There are intriguing, but by no means compelling, suggestions that creativity involves...particularly the right anterior superior temporal gyrus and the right parietal cortex. " (P. 473) Kandell explains that heightened activity is detected in these areas several seconds prior to the moment of insight. He explains that this finding is supported by studies of mathematically gifted children who evince heightened activity in the right parietal lobe and both sides of the frontal cortex during problem solving.
---
Loss of Inhibition and Creative Expression
---
Vincent Van Gogh: Early Paintings, and Later Paintings

---

---
Kendall, and other researchers, suggest that a kind of tension exists between the frontal cortex, where planning and executive function occur, and areas of the brain where creativity flourishes. They posit that when the frontal lobe is working it inhibits other parts of the brain. When the frontal lobe is relaxed (or injured) these areas, where creative expression arises, are freed.
---
Van Gogh, 1889, Near the End of His Life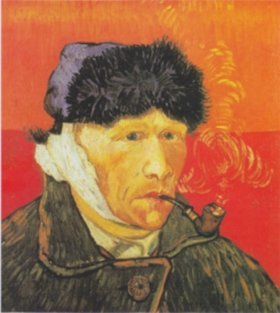 While we don't have MRI images of Van Gogh's brain, we do have contemporaneous accounts of his cognitive decline--an inability to care for himself. Over the same period, as his mental state deteriorated, his art became less inhibited. In his last years, repeated bouts of mental illness ..."did not defeat his creative spirit, but spurred it on."
This freeing up of artistic expression in the presence of pathology has been noted in other individuals who suffered injury to the frontal lobe, and afterwards found new, or intensified, abilities in art.
Kendall describes the research of Bruce Miller, a neurologist at UC San Francisco, who worked with a patient suffering from frontal lobe dementia, Jancy Chang.. Chang was an art teacher who had to stop working because of the dementia. As her cognitive ability declined, her artistic expression blossomed.
Miller was so struck by this phenomenon of artistic expression blossoming in (an admitted minority of) dementia patients that he "...began to think of the left side of healthy brains as a bully, suppressing the creative instincts of the other side."
---

---
A more nuanced perspective on the tension between executive function and creativity is offered by a pair of researchers from Northwestern and Drexel Universities, Mark Jung-Beeman and John Kounios. Kendall reports that these researchers believe creative insight is the result of different parts of the brain operating at different times. Their studies reveal that the process 'begins in the anterior cingulate regions of the prefrontal cortex and the temporal cortex on both sides of the brain." However, they suggest, the Aha! moment, occurs when intense focus is relaxed.
---
---
Anterior Cingulate Cortex is Activated First
---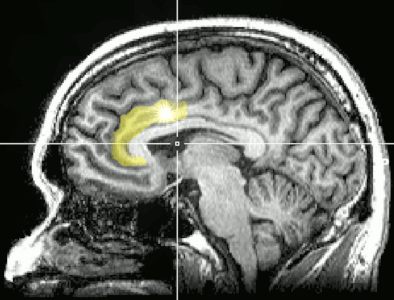 ---
---
Willem de Kooning
---
Seated Woman, de Kooning Scupture, 1969

One of the most influential artists of the twentieth century, Willem de Kooning (1904-1997), began to suffer signs of dementia in the 1980s. And yet he continued to paint. The character of the work he produced, however, changed---according to art critics. A 1997 Kooning exhibit at MOMA was described in museum literature with these words: "Presented together for the first time, (these pieces) are the crowning achievement of one of the greatest modern painters."
In 1995 the work was exhibited at the San Francisco MOMA. An article in SFGate carried this assessment by the museum's curator: "When I first saw them (the pieces) in 1984, at a time when nobody knew de Kooning had Alzheimer's, they were glorious, incredible" and "I think the 1980s will turn out to be one of the great periods of de Kooning's art."
---

Eric Kandell summarizes the implications of, and trends in, research on creativity. Kendall explains that the brain "lavishes a lot of attention" on creativity. It marshals resources from different areas of the brain, exploiting the strengths of each. Left and right hemispheres work "cooperatively and simultaneously" on problem solving. However, the right hemisphere contributes "importantly to creativity". He acknowledges that that we still have limited understanding of the different factors that enable creativity--particularly those factors involved in the "unconscious work that leads to an Aha! moment." (p.484)
---
---
It may be reckless to apply developing research to the evolution of de Kooning's and van Gogh's art. But it is fair to speculate. There are intriguing similarities between de Kooning's/van Gogh's evolving art and the artistic blossoming of individuals who have suffered frontal lobe damage. This field of research is still wide open.
The exact seat of creativity and Aha! moments has yet to be determined. But we have persuasive clues. Looking at de Kooning, van Gogh, Einstein, McCartney and Kekulé may help us to understand these clues in everyday terms. As findings become more definitive, this is how research on creativity will be relevant to all of us...every day, as we live our lives.


Acknowledgments: @chappertron suggested Eric Kandell as an outstanding source on the neurological basis of creativity. I ordered The Age of Insight after that recommendation. So glad I did.
Also, @abigail-dantes, who writes on psychology and helps us to understand the physical roots of some behaviors. It was in one of her blogs that I first learned about the existence of the anterior cingulate cortex.
And SteemSTEM, where I met these, and other wonderful people.
---
---
---
---
Pictures:
---
Eureka! Public Domain Pictures From Which I Created My Illustrations 😎
Einstein
Newton
Kekulé
Four Poster
Apple Orchard
McCartney Sketch
Piano Notes
---
---
Van Gogh Early Pictures (Public domain):
Kauernder Junge mit Sichel.jpeg
Still Life with Cabbage and Clogs.jpg
An Old Man Putting Dry Rice on the Hearth 1881 Vincent van Gogh.jpg/wiki/File
Van Gogh Later Pictures (Public Domain):
Blossoming Chestnut Branches.jpg
Van Gogh Blossoming-Acacia-Branches-1890.jpeg
Van Gogh - Kühe (nach Jordaens).jpeg
Self Portrait
Three Small Accent Pictures (GIF): Van Gogh (Public Domain)
Starry Night Over the Rhone, Vincent van Gogh
The Olive Trees, Vincent van Gogh
Starry Night, Vincent van Gogh
---
Rose gif, Pixabay
Starry Border: Pixabay
Selected Research Sources
New York Times: Art, The Sculpture of Willem de Kooning
And Most of All:
The Age of Insight: The Quest to Understand the Unconscious in Art, Mind, and Brain, From Vienna 1900 to the Present
by Eric Kandell
Random House, New York
2012