Announcing the very first tournament for members of the Team Possible Power Splinterlands guild. Find out everything you need to know in this post.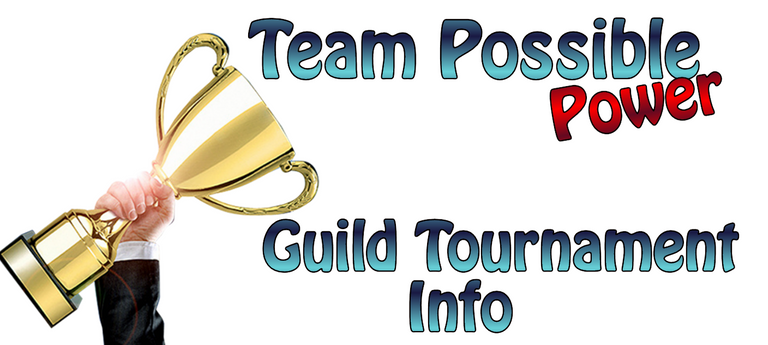 Graphic created with The Logo Creator Software
I promised to do this a while ago, but due to circumstances I had to postpone it a couple of times.
But not anymore...
I'm excited to announce the first tournament exclusively for members of the Team Possible Power guild.
Be sure to read this post to the end; it includes some important information about how the tournament will be organized.
What & Why
This tournament will be open for members of TP Power only.
I've been wanting to do this for a long time. Partly because I want to spice up guild membership (because let's be honest, up until now, guilds haven't been that interesting). But also because I want to do something together with all of you guys.
Once guild wars will be released, we'll have to start working as a team. This is my attempt to engage all of you.
A tournament seems like a good idea to achieve that.
In this post I'll tell you about the tourney specifics, how you can enter and which prizes will be handed out.
How It Will Work
I've set up a tournament especially for TP Power members.
To make sure no other people can join, I've protected it with a password. You'll need that password to get in.
It is NOT allowed to share this password with others, nor can you use an alt account to join.
Only accounts that are in the TP Power guild will be eligible to win prizes!
(Accounts that aŕe not in the guild will be disqualified and not eligible to win a prize.)
The password will be shared both in Discord and the guild Tavern.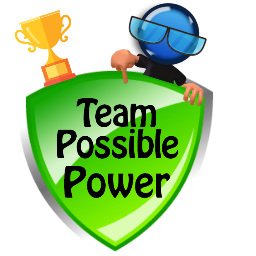 Graphic created with The Logo Creator Software
Tournament Details
Since we have accounts at different levels in the guild, it seemed the most fair to make it a Bronze league tournament, so everyone can have a chance at winning.
Details
League: Bronze
Editions: Alpha, Beta, Promo, Untamed, Reward
Specs: No Legendary Summoners
Important: No bots. If you're running a bot on your account, I would really appreciate if you turn it off for this tourney and play manually, so we can have a fair competition. No alts either. You can only participate with the account that is in the guild.
Entry: 5 DEC
Group size: 8
Date: Saturday January 23rd - 1 pm UTC
Duration: Anytime, 24 hours, 1 round
(So you have until Sunday January 24th - 1 pm UTC to submit your team)


Prizes
Please note: if you go to the tournament on the site, you'll notice that I've added a prize of 1 DEC for every spot. Of course, these are not the real prizes. I've put this in place to make sure that in case the password is leaked and non-members sign up I can disqualify them. I want the prizes to go to actual members of the guild. You'll find the list of custom prizes below.
I realize prizes are not huge, but since I'm paying them out of my own pocket, I can't go crazy.
This tournament is mainly for fun and to get some engagement going.


UPDATE: we received a generous donation of @paultrx, which allows me to up the przies a bit.
Prizes
1-4: 1250 DEC + 1 Untamed booster pack
5-8: 1000 DEC + 1 Untamed booster pack
9-16: 750 DEC
16-24: 500 DEC


Bonus Prizes
A random name generator will be used to pick 2 names of people who didn't make it into top 8.
1 of them will receive an Alpha booster pack (courtesy of @vettev), the other one will receive an Essence Orb.
As you can see, everyone will win something.
Since all prizes will be distributed manually, I will not take into consideration splitting prizes for people with the same score, like the automated system does. Instead, TB (Tie Breaker) score will be used to determine in which spot everyone ends in case of an equal win/loss number.
How To Join?
Of course I hope ever member will join the tournament. After all, it's meant to be a fun experience, and maybe a good introduction to those of you who have never joined a tournament before.
Be aware that the tournament won't show up in the regular list of tournaments. Since it's password protected, it will be listed under 'Private Tournaments'.
On the tournament screen, click the field 'Public Events'

In the popup, select 'Private Events'.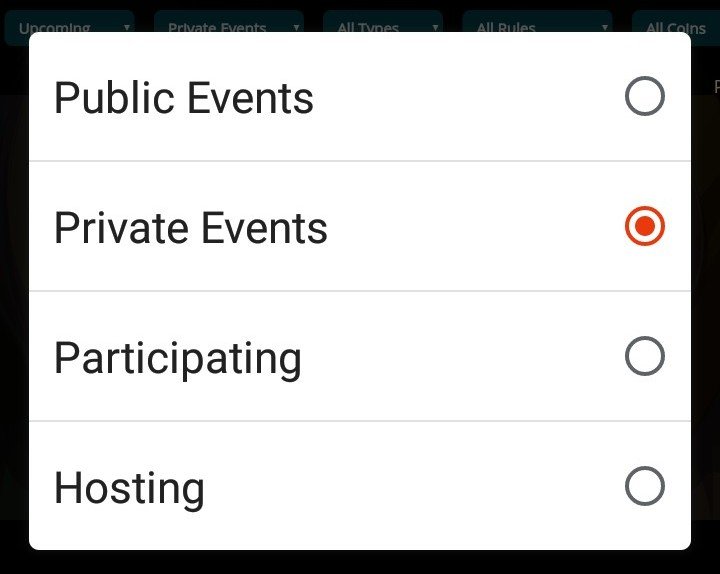 Instead, you can also just click the link below:
https://splinterlands.com/?p=tournament&id=7288c3ba7c09fd00e911cf09f47ea89d68fec211


Distribution Of Prizes
Since I'm not using the automated system that is implemented in the site, all prizes will be distributed manually.
I'll do my very best to do so as fast as I can. (At the moment, I'm not sure yet if I'll be available right after the tournament has finished, but I promise to send out all the prizes on Sunday.)


Let's Have Some Fun
I truly hope you'll all sign up, even though the prize pool is a bit limited.
Since the tournament entry fee is only 5 DEC and everyone will win at least something, you have nothing to lose and everything to gain.
I take pride in the fact that we have a great team of both long-time members and brand new members.
Maybe this can be a chance to get to know each other a little better and prepare ourselves to kick some ass in the upcoming guild wars....
Here's the link again:
https://splinterlands.com/?p=tournament&id=7288c3ba7c09fd00e911cf09f47ea89d68fec211
Check the Tavern or the TP Power chat discord channel for the password you need to sign up.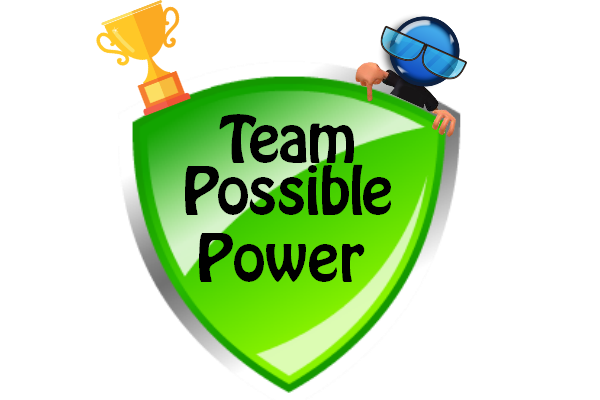 Graphic created with The Logo Creator Software