I have understood that my home is not in a territory.
The home is in the hands of friends who prepare the "arepa", in the neighbor who gives you good morning sitting in front of his house or in which he ask How is your health "Fulanito"? In the live and direct sound of the mother in the daily life of the house. In the father's smile while the bread is distributed. In the fun shared snacks that cover everyone's chores. In the jokes and pranks between brothers and cousins. In the jocularity and joviality of the icons of the city, like my sun and my lake and every corner of the city that allows us to create beautiful memories.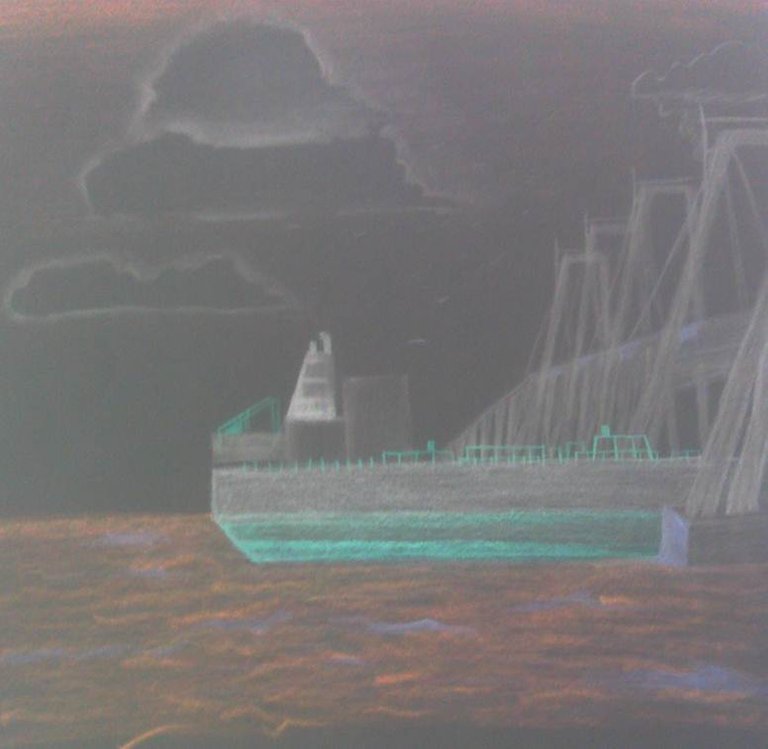 Image: Maracaibo Lake - Own drawing to the Crayon Fugaz, digitized with ZTE mobile technology, edited in Power Point.
Then, as if by a miracle from heaven, I became a wife and mother. I have the task of offering a home to mine. Today from another latitude, my hands prepare the arepas with more love and much more depth. I say good morning to my countrymen and to those who do not also and from time to time, one passes that gives them back to me with a nod, next to a smile. Today I am that boisterous mother in the kitchen, cleaning, washing and caring for my little baby. And although, we lack a lot and there are gaps.
It is wise to recognize that in any corner we can start a home, with its own light, with warmth. It will take time, the tears will come, but also your own joys, yours and no one else's.
I long to open the door of my home and I always plan the day to return to that lake.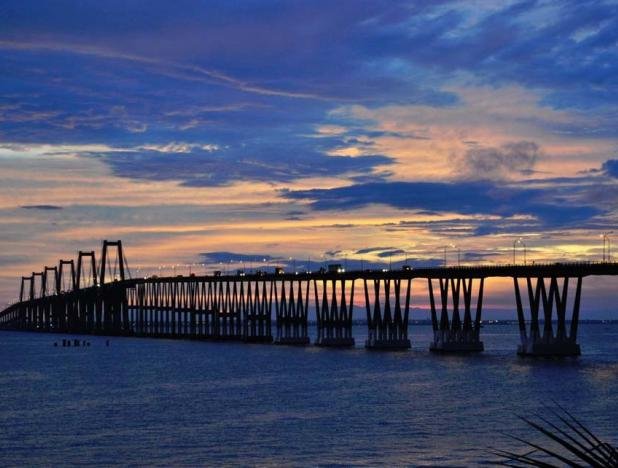 Fuente Imagen: http://www.radiomundial.com.ve/article/puente-sobre-el-lago-de-maracaibo-arriba-su-55-aniversario