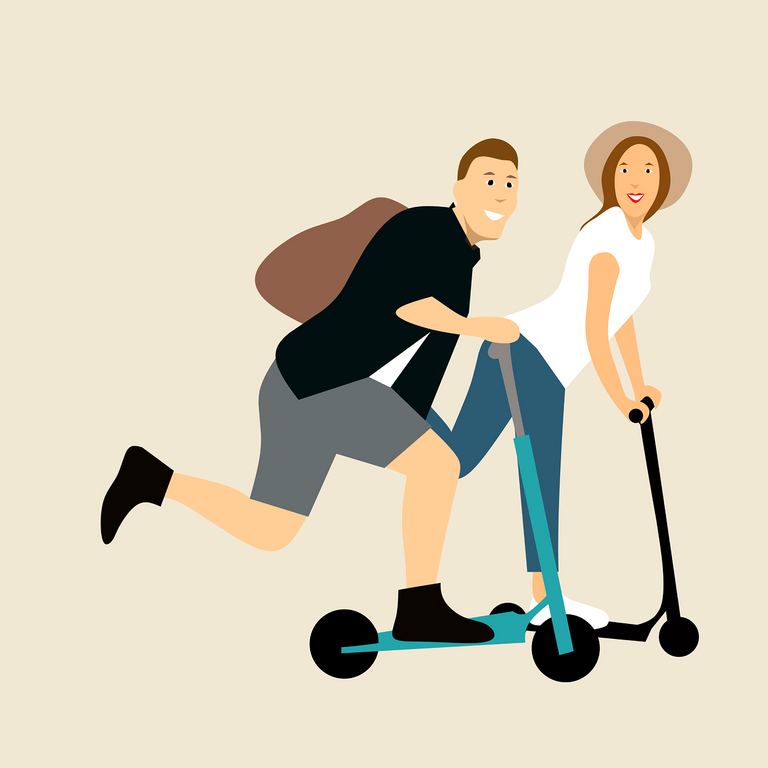 My dog agrees with the late Steve Jobs when it comes to scooters.
In 2001, inventor Dean Kamen was said to be finishing work on a revolutionary new product. The product was called "Ginger" or simply "It". Kamen was a legendary figure at the time and after news of his new invention leaked out, people engaged in a guessing game about what the hyped-up product would be. Some thought it would be a Sterling engine and others made additional guesses.
When Kamen unveiled the Segway, the truth seemed underwhelming. Reportedly, prior to his public unveiling, Kamen had a meeting with Steve Jobs and Jeff Bezos to give them a sneek preview of his new invention.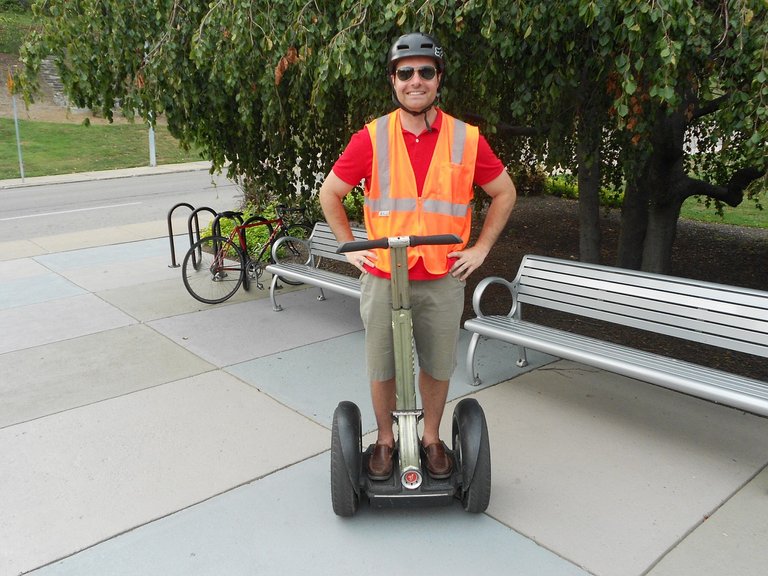 Jobs declared that it sucked. "Its shape is not innovative, it's not elegant, and it doesn't feel anthropomorphic."
He wasn't the only one who seemed disappointed. Compared with today's sleek scooters, the Segway and all of its gyroscopic marvels seemed like a blocky blunderbuss. With a price tag of $5,000, these were not people movers built for the people. In the intervening years, they have become the domain of local tour operators and mall security guards, but there have been few customers among the general public.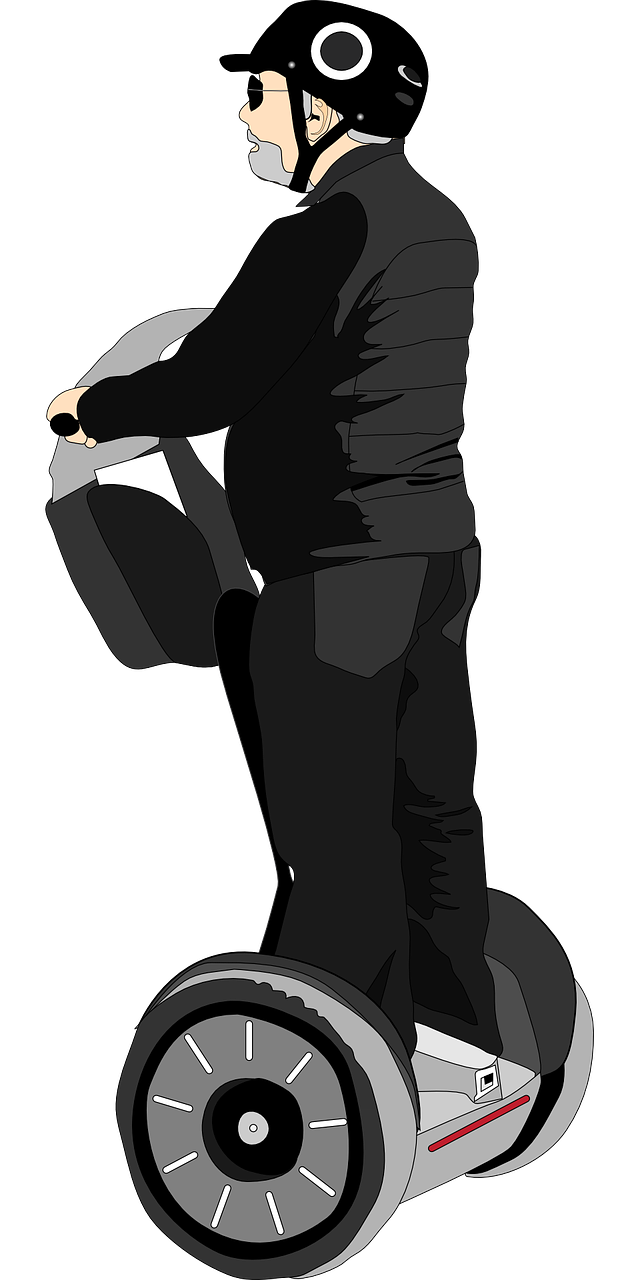 Nevertheless, there were hopes that the price of Segways would come down eventually. There were predictions that Segways or their successors eventually would revolutionize urban transportation. Eventually.
Now it's nearly two decades later. Many of our cities and towns are overrun by thinner machines called scooters. These are not the Vespa-type motorcycle scooters, but the skinny-skateboard-with-handlebar scooters. They are not legal everywhere, because these scooters cause problems on both roadways and sidewalks, and some cities have not yet determined how scooters can be compatible with their car or pedestrian culture.
Where I live, they are legal. Commuters use them. So do schoolkids. In general, I'm a fan of scooters because they seem like a simple and energy-efficient way for people to get around town.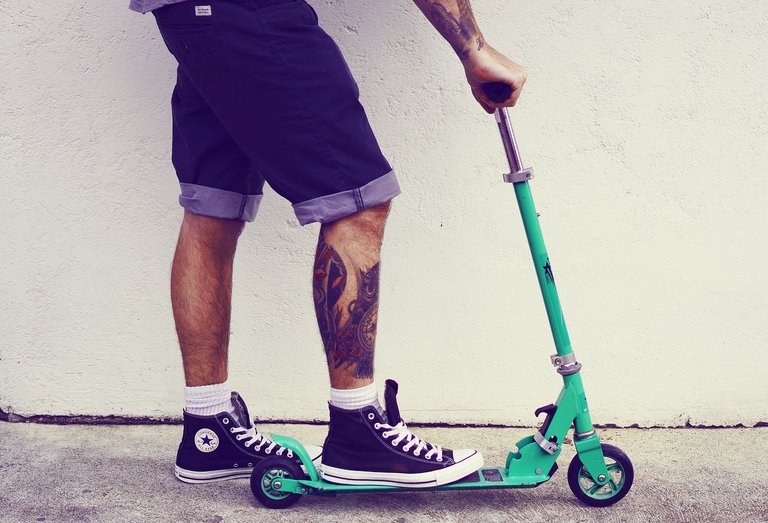 The person who predicted that a successor to the Segway would revolutionize urban transportation was correct. But it was a simpler looking product and not the blocky and gyroscopic Segway that eventually prevailed. The company that bought the Segway design turned towards these scooters instead, which can be mass produced at a cheaper price. They do not need all of the Segway's gyroscopes because they are balanced by the people riding them.
My dog hates scooters. I don't know if it is the noise they make or the way they creep up behind us suddenly on sidewalks as their riders point towards their job or school sites. The noise is a combination of the whiny motor and the clickity-clack they make on the street or sidewalk surface. My dog nearly starts snarling as soon as he hears it.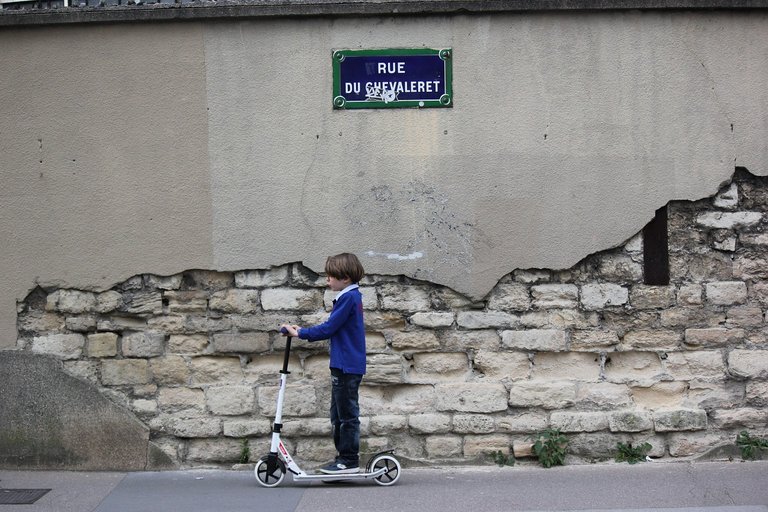 A few years ago, he had the same opinion of bicycles, but he's gotten used to those. When a scooter comes up to us, though, the dog jumps up and barks and growls. He'll lunge at the rider and try to follow the scooter when it passes us, making me glad I have him on a leash while he walks along the sidewalks. I make sure to keep him at least a few feet from scooters. Strangely, if we are on a hill and the scooter is below us, even coming up, it doesn't bother him as much, making me think that if the dog can see the rider before the noise, then he realizes it's just a person riding these things.
Every time I see a scooter, I am glad that is one fewer car on the road getting the person to where they are going. Whatever energy and pollution is involved in making these scooters and their batteries, it must be less than the environmental cost of a car. And I remember back to when "Ginger" (later named the Segway) was touted as the next big thing. Based on their widespread use, one could say that scooters have become the next big thing. Maybe the ghost of Steve Jobs would approve that they are as sleek and useful as an iPod. But my dog still protests.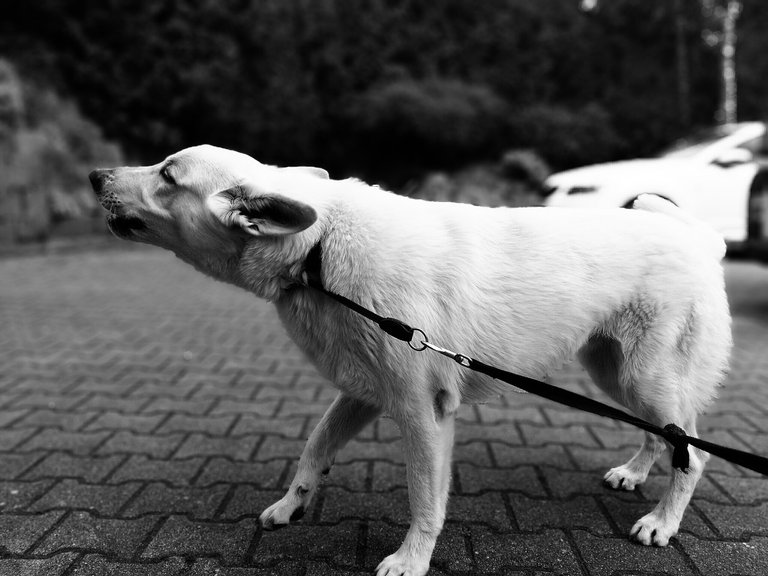 Images are public domain.
References:
https://www.extremetech.com/extreme/71902-ginger-unveiledits-a-scooter
https://www.bloomberg.com/news/articles/2018-06-11/here-s-how-scooter-startups-solved-the-segway-problem
https://en.wikipedia.org/wiki/Dean_Kamen
https://www.thoughtco.com/dean-kamen-profile-1992041
http://fortune.com/2008/07/07/behind-the-scenes-steve-jobs-meets-the-segway/