The August Complex Fire 2020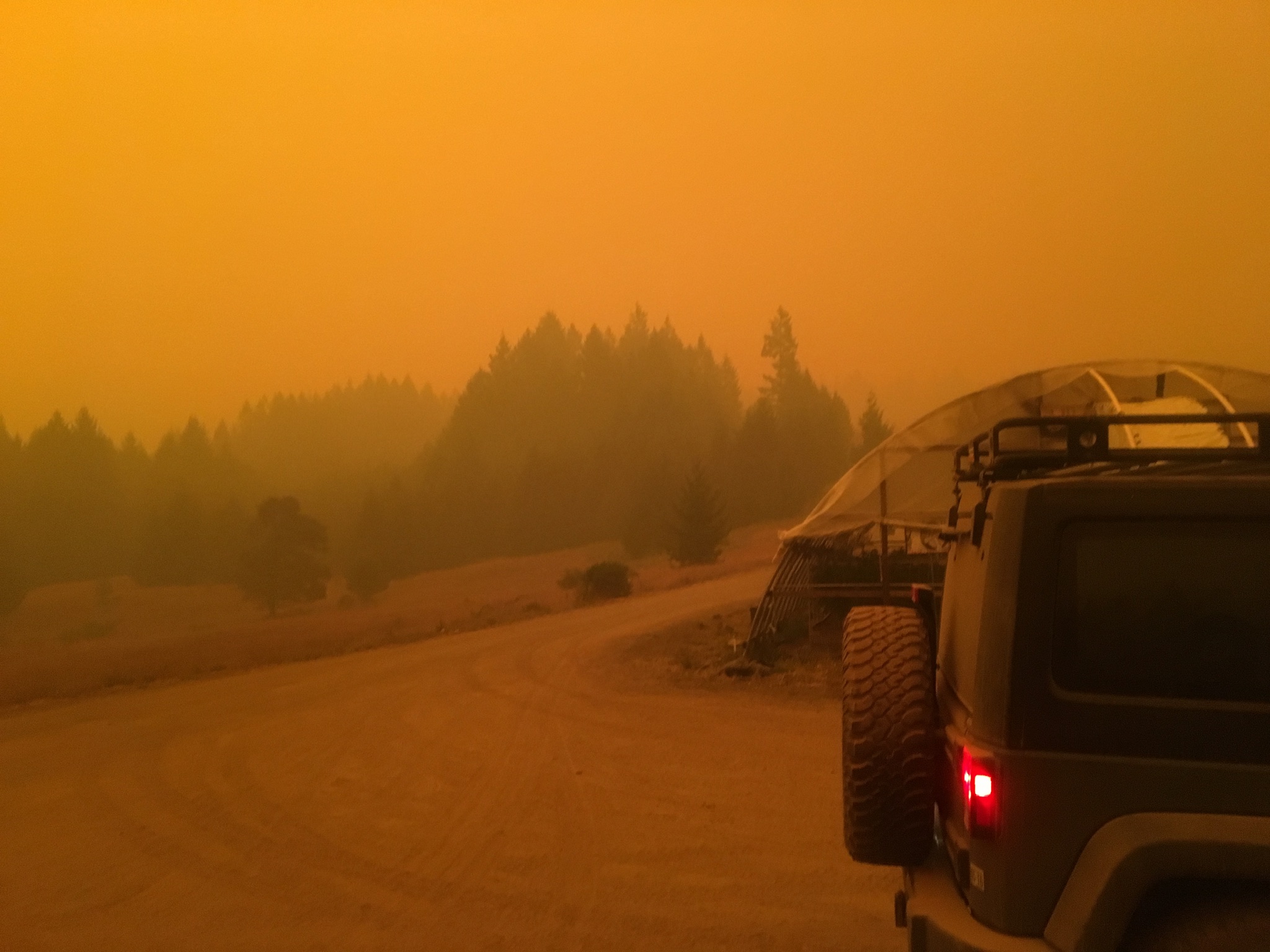 On the morning of September 9 2020 we were ordered to evacuate our cannabis farm immediately. This picture was the last one I took before leaving. The fire was raging towards us at 3 miles per hour and was just 8-9 miles away.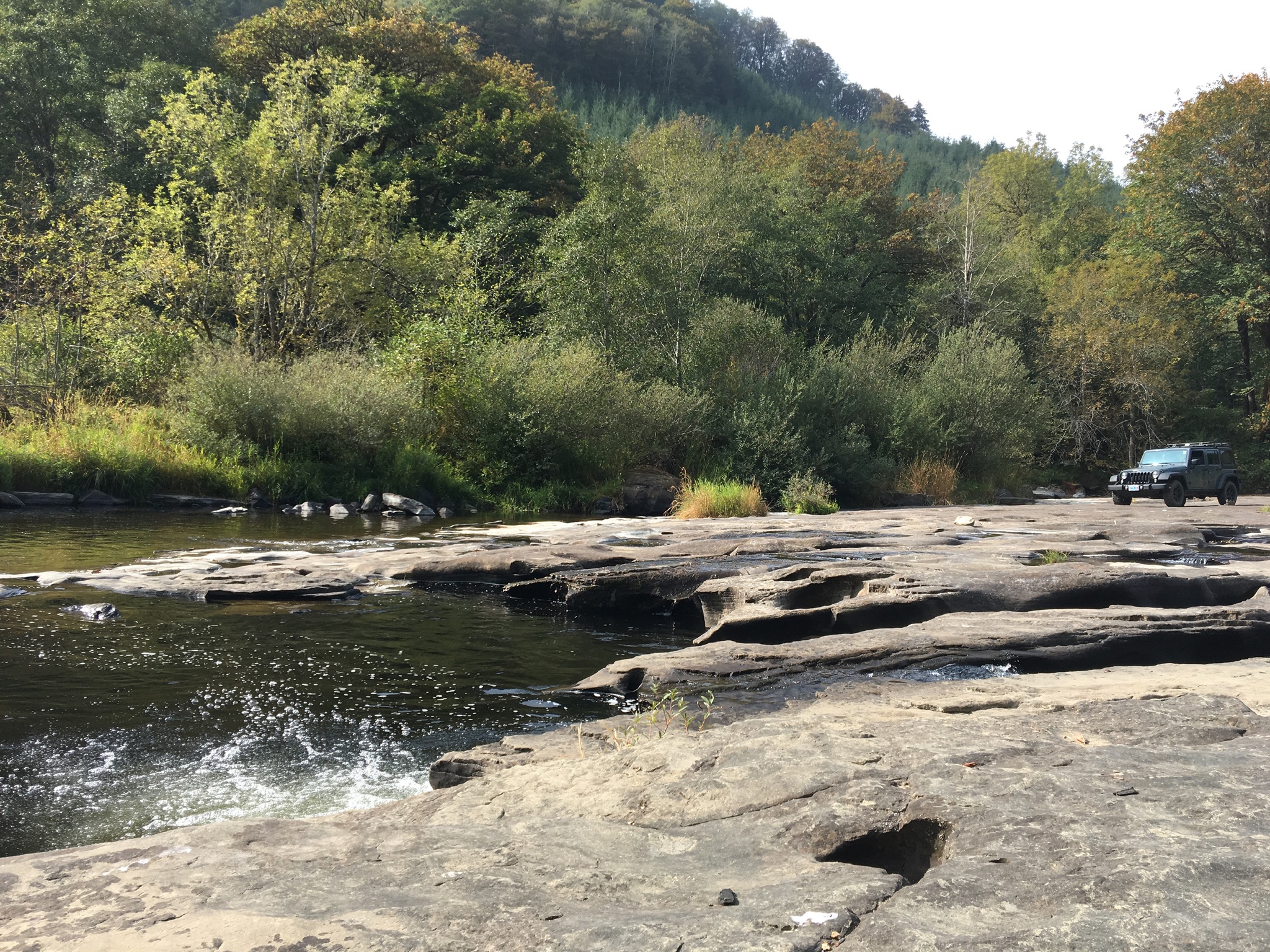 With the farming season at a premature end, my job went up in smoke.
In shock and still reeling I started the 7 hour drive towards Oregon, to my family home, pondering what's next.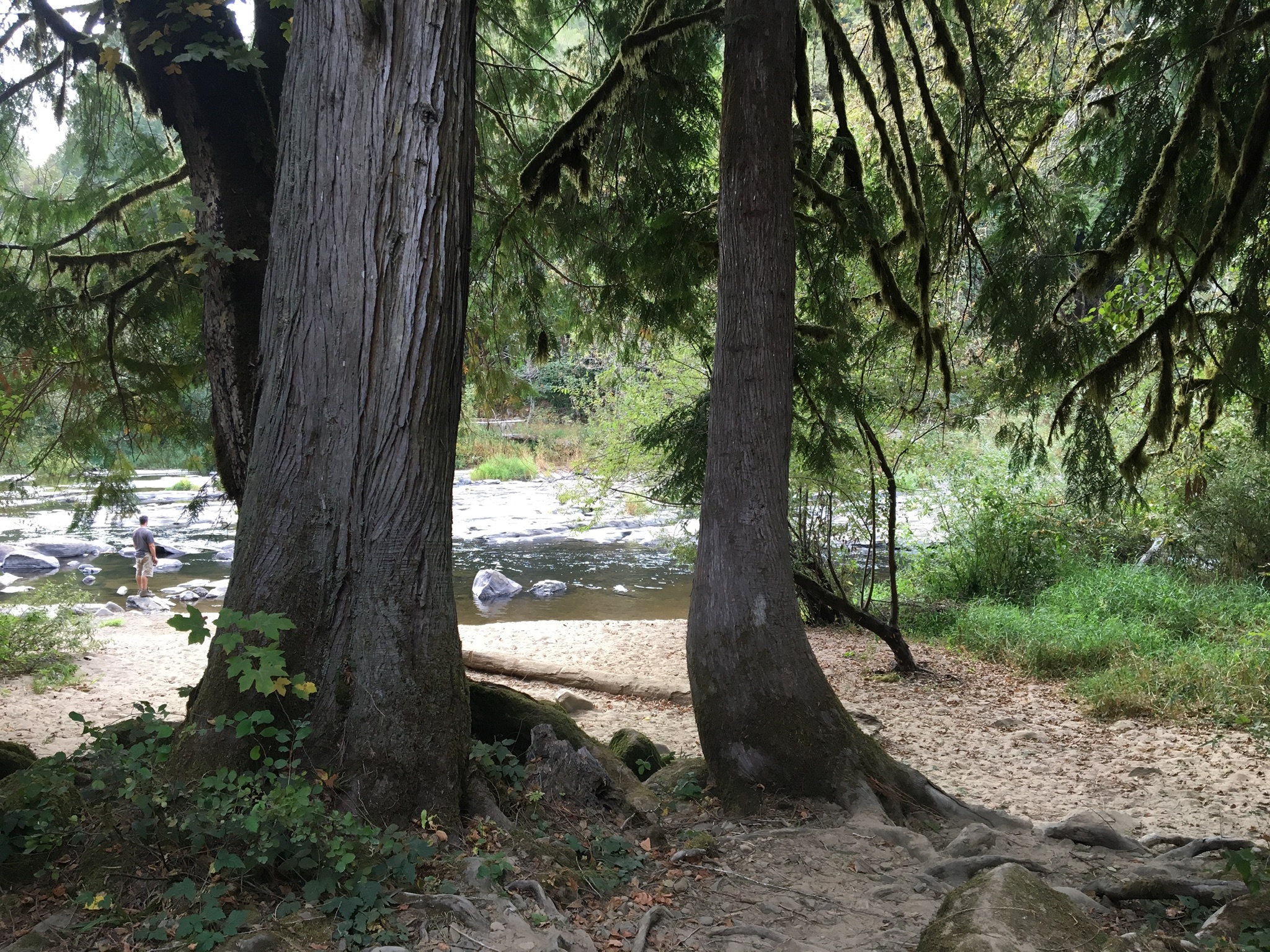 Back in the Coast Range of Oregon
At a couple of my favorite river spots "The Tubs" and "Connie" I found the peace to processed these new circumstances.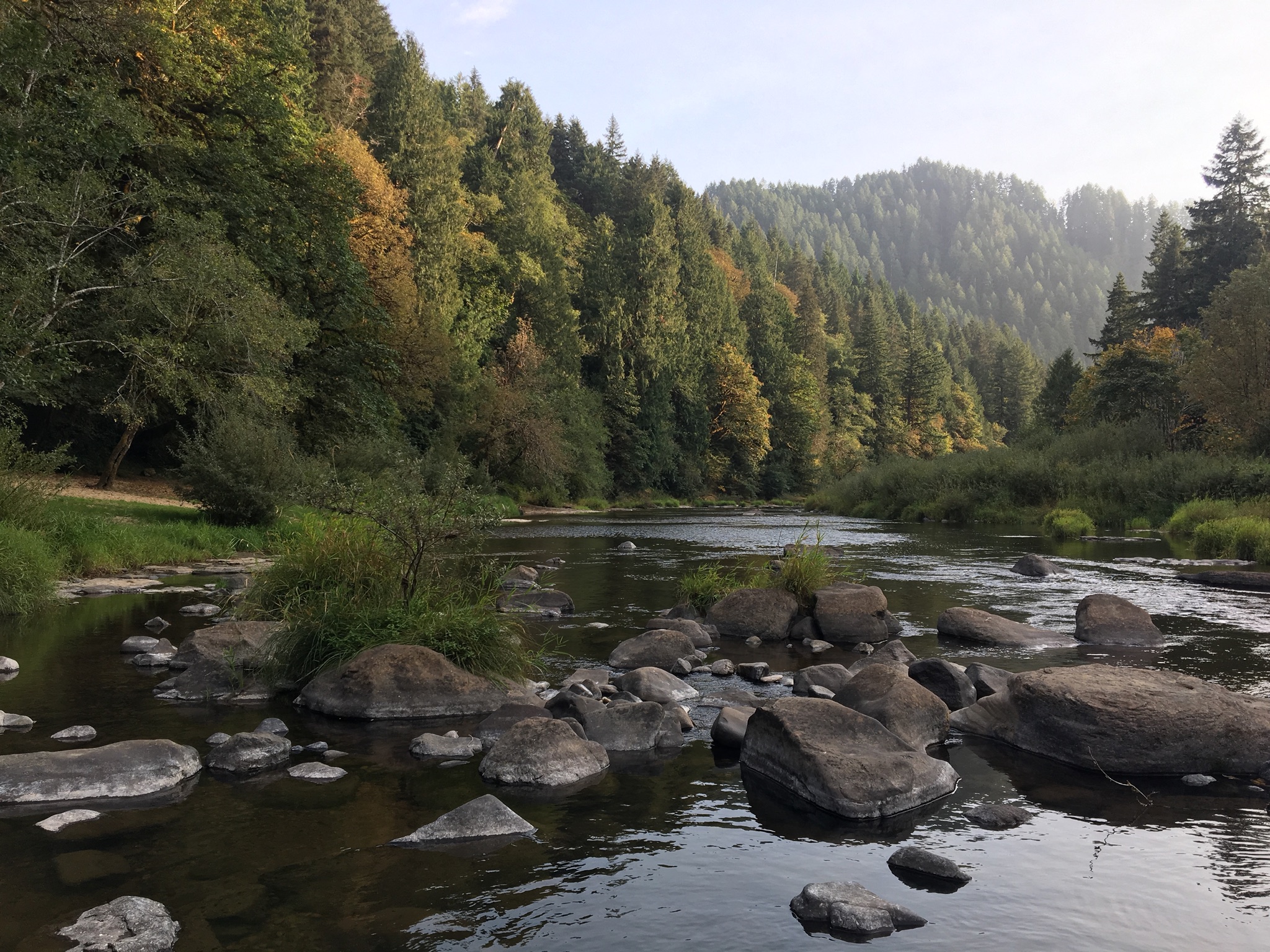 We had made good money in Humboldt, and saved almost all of it, having lived on the farm where we worked.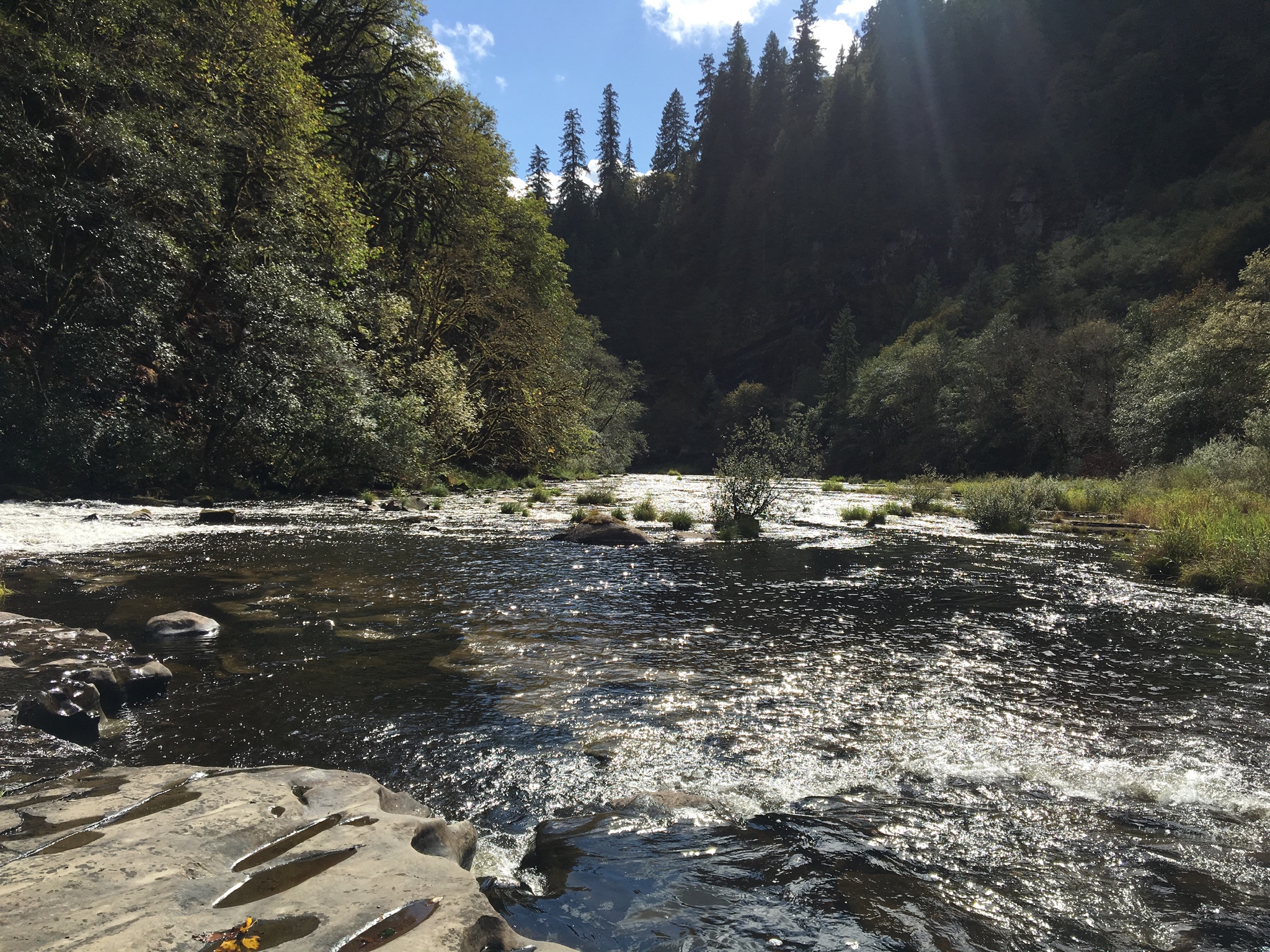 Enjoining the lazy, beautiful late summer in Oregon was refreshing after the intense 7 days a week work at the Humboldt farm. We lingered there for a couple weeks.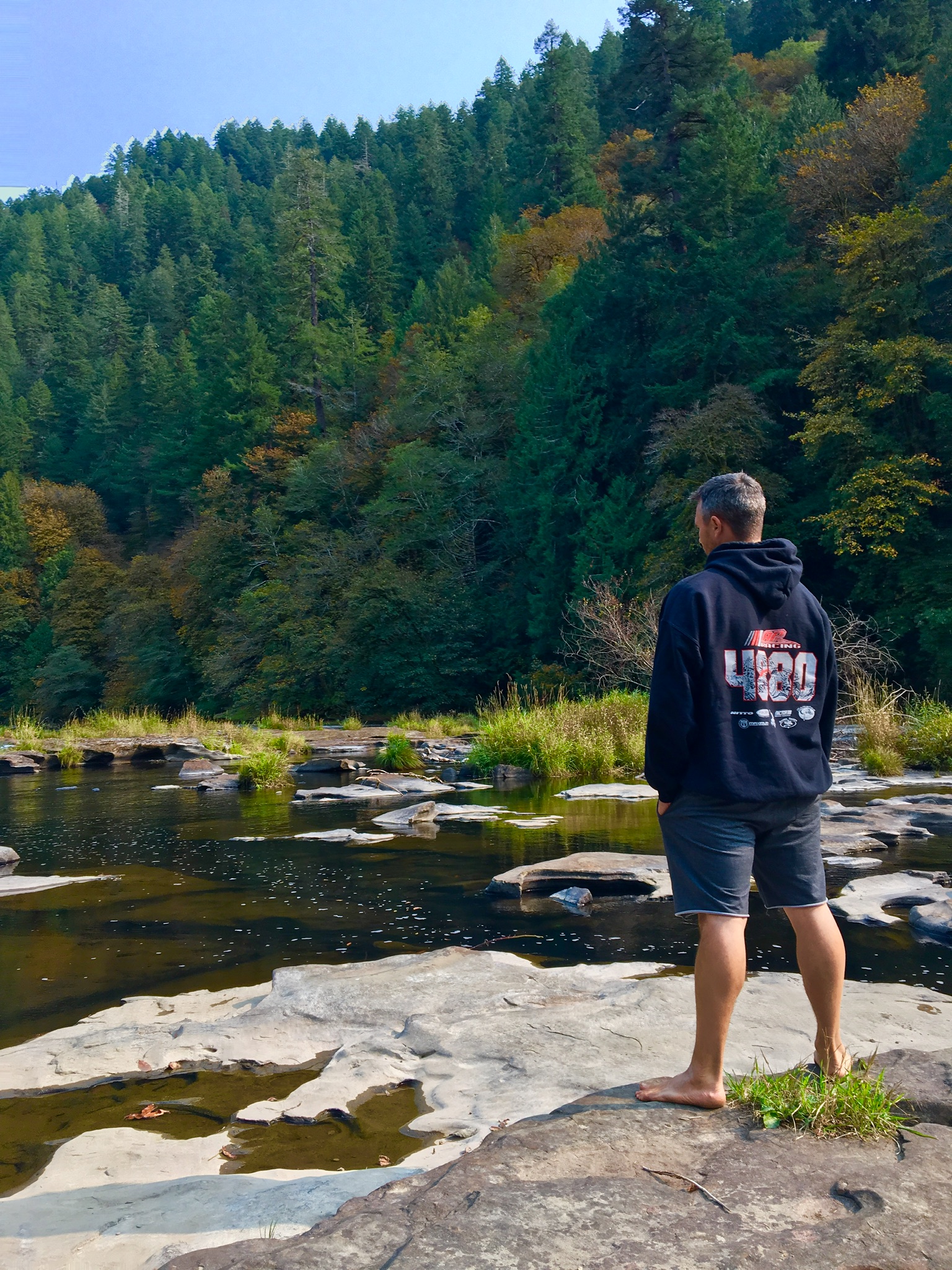 As summer's warmth slipped away, and the chill of autumn crept relentlessly into our river valley, a decision had to be made. We would be heading south for the winter, but where?
We considered Mexico, but ultimately decided to return to our home in Hawaii. It had been over 5 years since we had been home. So much unfinished there.
Once the decision was made, we gave our renters 45 day notice of our intention to return to our house. That was hard because they had been excellent tenants for over 2 years. They were building on their own lot a couple miles away, and took the opportunity to finalize things and move into their own house.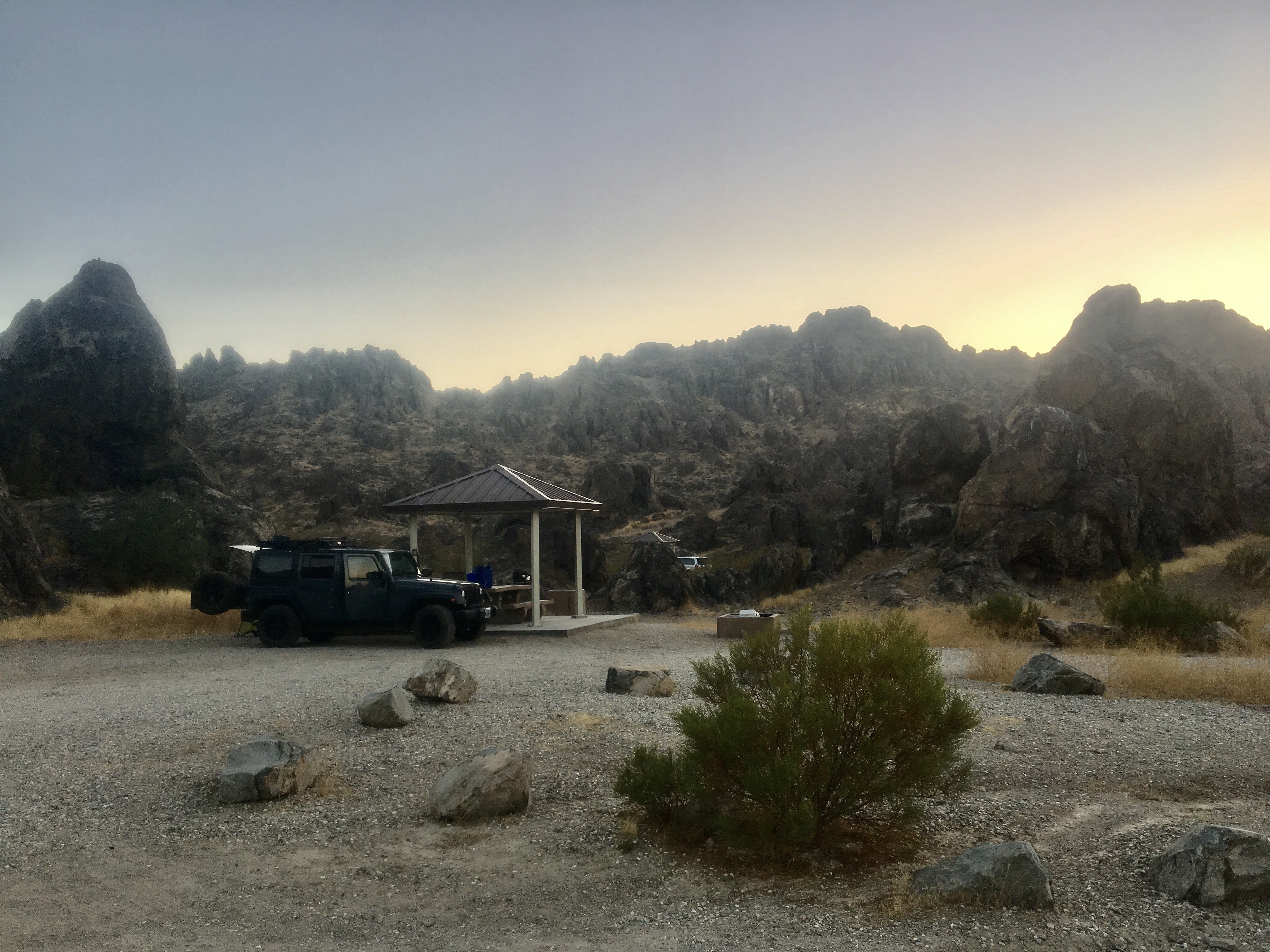 With the notice given we found ourselves with 45 days to kill. We hung out around the river in Oregon until it got too cold, then loaded up the Jeep and decided to take one last three week road trip before heading back to the island.
Our destination was Sedona Arizona. A place we had always wanted to spend some time. On the way there we spent a couple days here at Sawtooth BLM campground. Wow! What a gorgeous surprise this was. We enjoyed hiking and watching the amazing rock climbing there.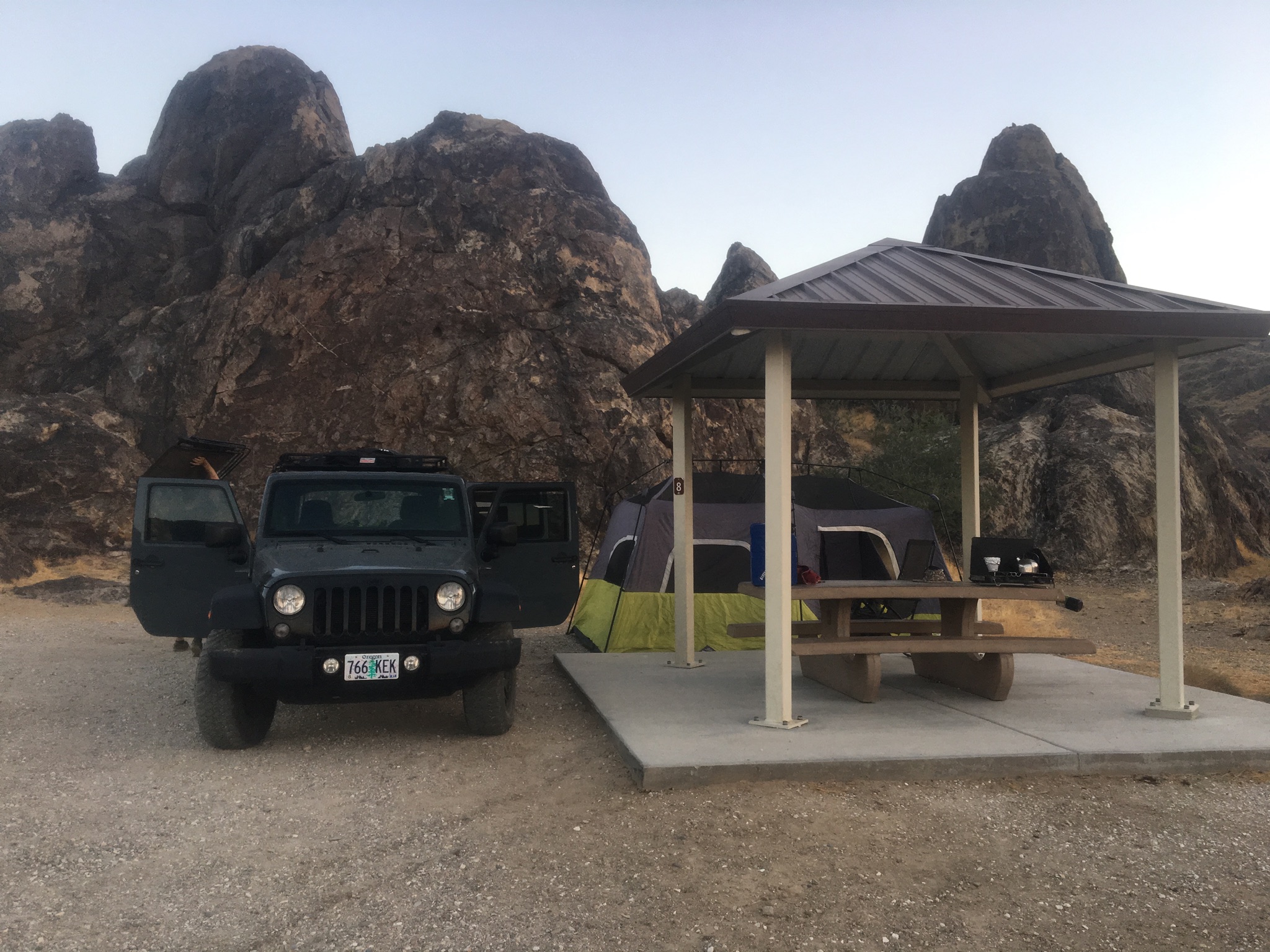 We busted out the old pop up tent for the first time since 2018 when we moved into our rental in Lo de Marcos Mexico. It was a little musty but aired out fast in the hot desert.
If you are ever going to be around Barstow California I would highly recommend checking Sawtooth out. If you're a rock climber it's a must.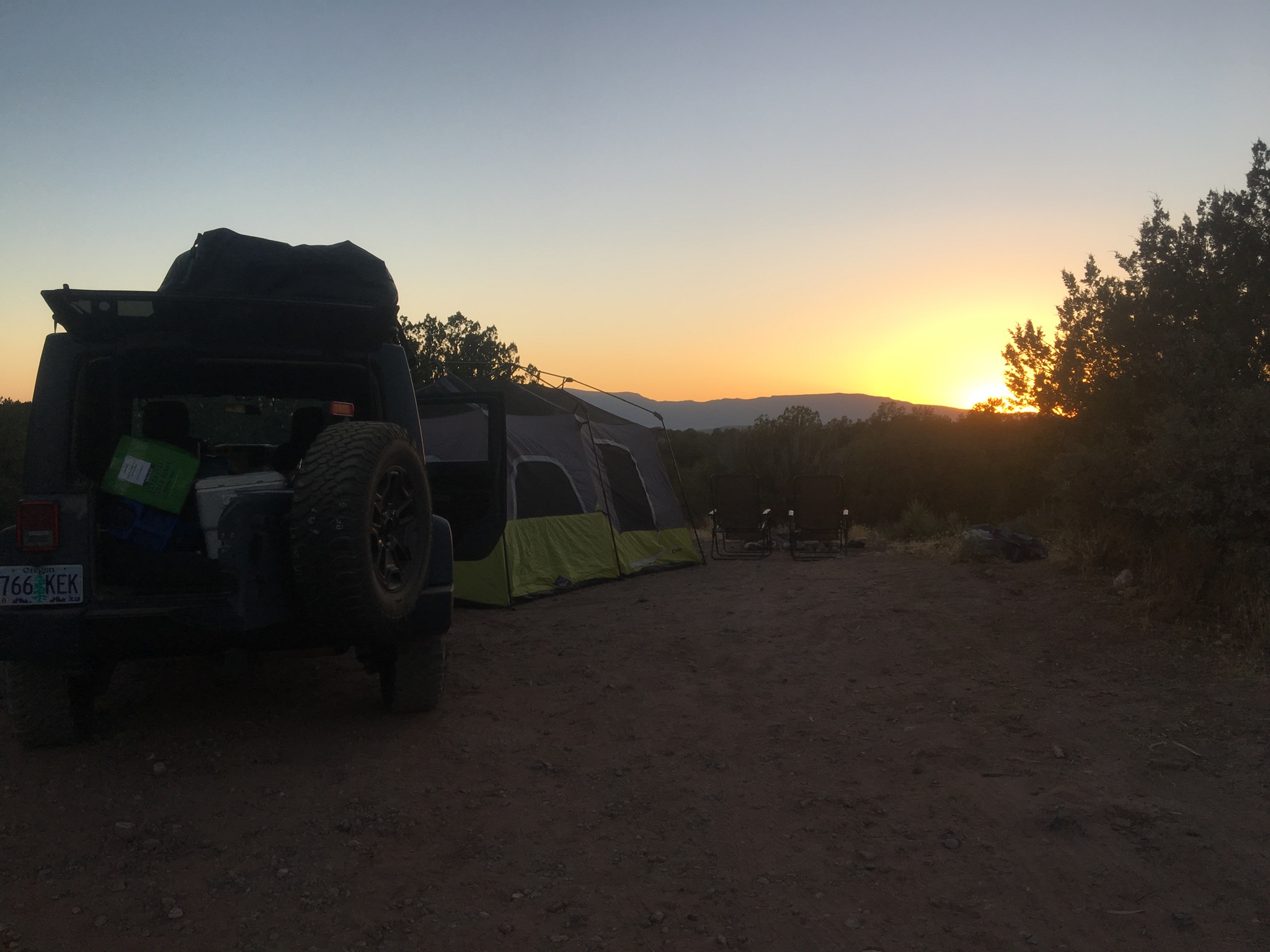 We made it to the free camping site right outside of Sedona just in time to set up camp before sunset.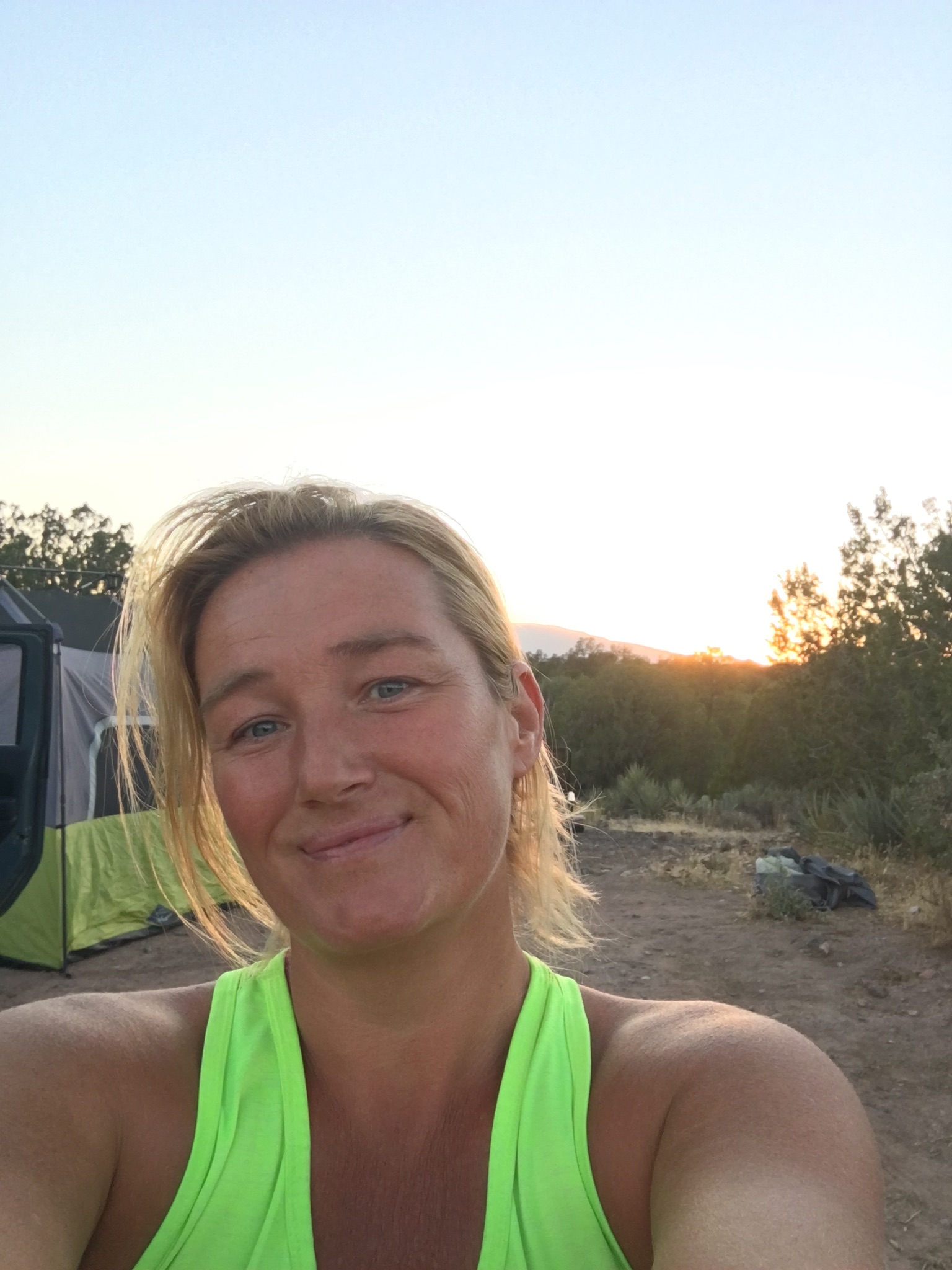 I was stoked beyond words to have finally made it to Sedona. We had been told we wouldn't find free camping near Sedona. We did and it was amazing.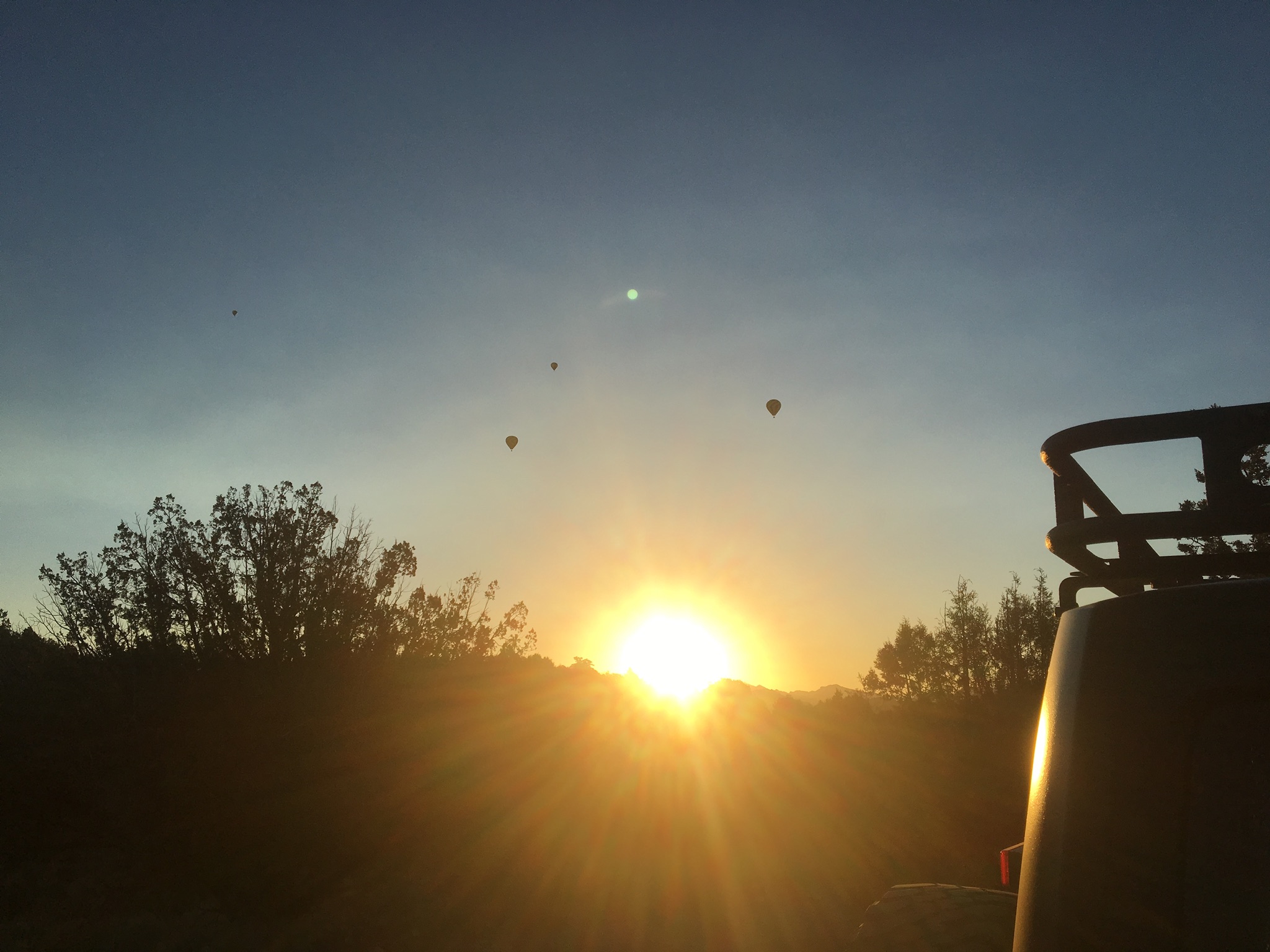 Sunrise brought more surprises as dozens of giant hot air balloons rose up from the surrounding forest.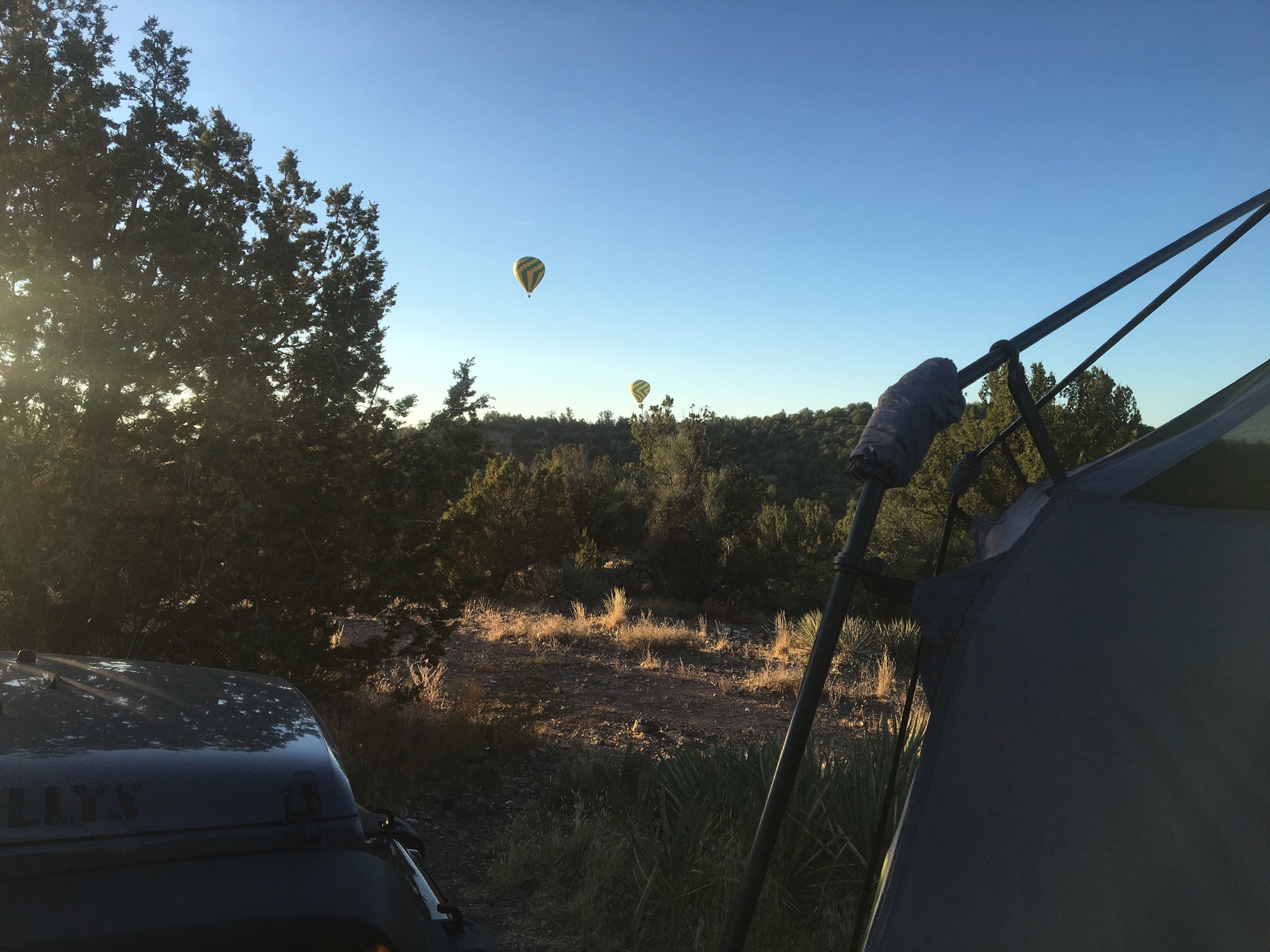 The first of many wonderful mornings in Sedona
This post is getting long so I'll end here for now. Watch for the rest of my adventures around Sedona and the road trip soon. ✌️🤙