I know a lot of Americans that are struggling with the covid restrictions that they have in their individual cities at the moment. This is particularly difficult for people that live in larger, more densely populated areas that are kind of waning in popularity at the moment. I know that this doesn't apply to a great many people because very few people have the financial means right now to be open to travel. However, many people believe that it isn't possible to travel internationally right now and I am here to report that this simply isn't true.
I personally know a number of individuals that have traveled to Mexico and places in the Caribbean without any sort of real delays. However, you should be prepared to provide a negative Covid test even though the people I am referring to did not have to do that.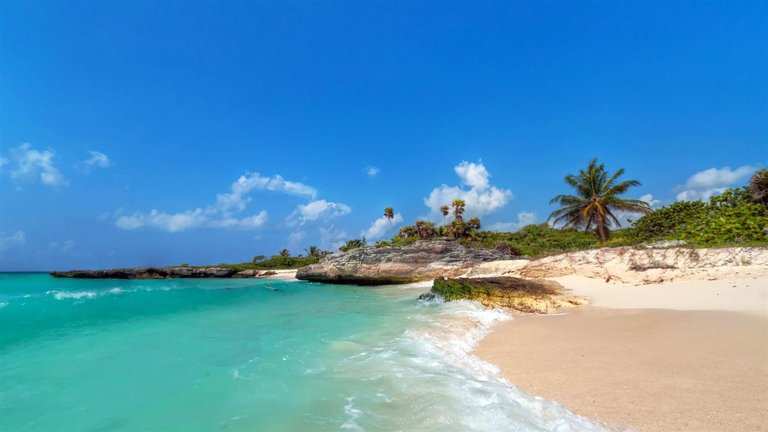 src
Currently, 3 of my friend traveled by land through Texas and made their way down through Mexico and according to them they were not required to quarantine nor were they required to apply for some sort of complicated visa to make this happen. They were in an RV so I understand that their situation is a little different than other people's since they brought a house with them. This is not their first time to Mexico and they told me that the process of getting into the country was as simple as having their temperature checked. While they did have a negative PCR test on them, they were never asked for it.
According to most websites, even the scare-mongering ones that love to harp on about how Covid is going to be the end of the world (such as CNN) there are no restrictions for ANY country to enter Mexico at the moment.
If the above picture does anything for you, espeically if you are living somewhere cold at the moment, know that this is Playa Del Carmen, but there are tons of other beaches on the Gulf side that look just like this.
Since people are electing to not travel right now, or are living under the impression that they are not allowed to (which isn't true) and therefore even the normally very expensive and over-crowded places like Cancun are even more affordable than they normally would be.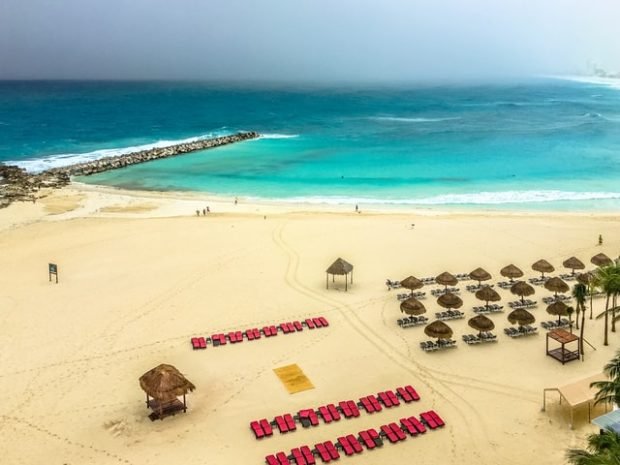 src
I went to Cancun before Covid was a thing and I did not like it. This was not because of the lack of natural beauty, because there is not denying that Cancun has that in spades. It was because there was far too many people there and the beaches were packed all the time especially during college breaks in the USA. These days, you have the place basically to yourself and you can score deals that you wouldn't believe even at luxury resorts.
There are some restrictions in Mexico in regards to covid including mask regulations and what not but just like a lot of "laws" in Mexico they are enforced rather sparingly. According to my friends that are there now that the checks and restrictions are largely for show and that once you are inside a restaurant the enforcement basically stops. I am not suggesting that people not be careful because Covid is a very real thing, but at least the country kind of leaves it up to you about how worried about it you want to be.
Once again, for all you Americans out there, you CAN travel to Mexico. Maybe start to have a look at some flights and see what you can work out? With just a cursory look I am seeing incredible flight deals out of Chicago, NYC, LAX, and DC into Cancun for around $100. This is insane and must be getting supplemented by the Mexico tourism industry at least in part.
One very important thing to consider is that your paranoid country might not be so receptive of you coming back and you can expect some level of quarantine and testing when you get back. Also, the land border between Mexico and the USA (coming back into USA that is) is closed until Jan 21st for non-commercial traffic.
This freedom to travel extends to a number of other countries but the only one I am certain of is Dominican Republic, which a friend of mine arrived in just a few days ago from Los Angeles and spot checks were performed randomly on those arriving. You do not need a visa or a negative Covid test to travel there.