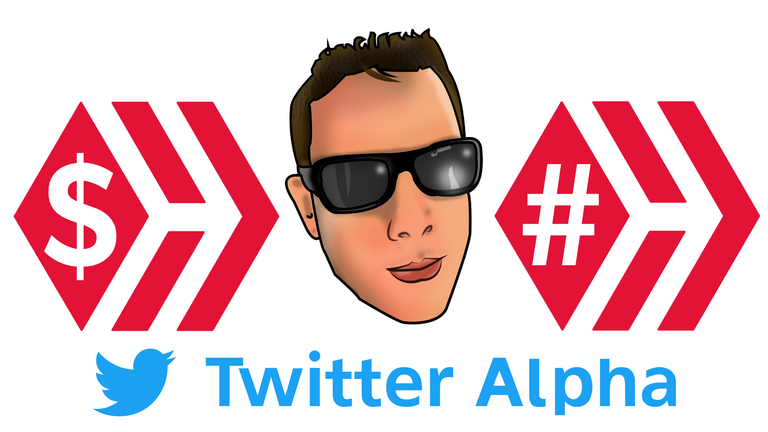 ---
Here are some Twitter hustle tips to maximize your posh (we upvote those that properly use Twitter the most)
Make sure to use both tags $hive & #hive, except knowing when to use them can make a big difference. $hive is used when talking about the price of Hive, or any bullish/bearish news that might change the price of Hive.
"$" is known as a "cashtag" and is what investors look at when researching crypto. So having a healthy amount of $hive cashtags on Twitter telling people what we are up to and why it may help the price is a good thing to have. We talk a ton about all the great things going on inside of Hive, now it's time to $ tag some of that news and market it out on Twitter! Example: "$hive HF 24 being released early September with improved governance and performance, bullish"
Now, "#" is known as "hashtags" and is used for everything Hive. Investors, coin new sites, trading bots, retail investors, everyone searching the "#" for coins they are thinking about investing in.
The key is balance, it's not good to spam the $hive cashtag with nonrelated price action so investors can get the information they are really after, which is getting any info that could affect the price of Hive. So $ tags would not be good to put in something like your cooking blog or a vlog about your life.
Hive links. When it comes to links, any frontend does not matter, post the link in a comment of your original tweet. Links are often shadowbanned but I found out they won't shadowban your original tweet if you put the link in a comment below.
Another trick I learned from @clivemartin is that if you upload a short teaser video directly to Twitter, those tweets get a boost. More people will see your tweet if you upload a small video directly to Twitter. So for instance a 3speak video you could add a teaser clip, get people interested in seeing the video, then post your 3speak link in the comments of your original tweet. Also, video clips to blog posts or just talking about Hive in general get's a lot of attention.
Live streaming on Twitter also can be very effective, shoutout to @nathanmars for his consistency in this area. I found reaching out to others to interview them via Twitter gets good reception. Don't be afraid to reach out and try to connect with people on Twitter and introduce them to Hive.
As we have seen with the "Link Marines" and the "XRP Army" we, the Hive Swarm can really make a name for ourselves out there. Twitter and Youtube have become the dominant go to's for everyone trying to get crypto information. Remember, crypto as we know it (public, decentralized, distributed, liquid ledgers) is new to everyone, there are no mainstream "crypto experts" out there for normies in the sense that you have a 4-year college degree in Bitcoin. The point I'm trying to make is people don't turn to TV to get their crypto news, they use sites like Twitter, Youtube, Reddit, 4chan etc.
If Link had zero twitter presence, I would bet my bottom dollar the crypto would not be where it is today. Community, memes, and marketing are the new bullish indicators for young savvy investors that know how decentralized communities work. We are as decentralized as it is in crypto, there is no one here to point us in a centralized direction with all the answers. No VC ICO bag hodlers with elbow connections to elites. No, its just us, the crowd that rebelled against a dictator, the outcasts, the forgotten yet can't be ignored, there and back again.
Let us organize, become an efficient loud, and proud group. I know not everyone gets along and tensions can be high at times. People can feel ignored and underappreciated with so much focus on everything going on. I can only say march on. What we are doing here is bigger than ourselves, and I do believe those that persist, glory cannot resist.
I've been looking to delegate large chunks of Hive Power to Twitter leaders out there putting on a great marketing movement for Hive. My eyes are focused, and if you're putting in the work, don't be surprised to get a DM from me or a delegation from Twitter leaders out there putting in work. I rely on what I see but also boots on the ground, the ones really putting in the work to market Hive. Devs buidl, communities shill. But we're not shilling garbage, we're shilling the revolution!
Post Rewards: 33% @clivemartin 33% @hiro-hive 33% @nathanmars Good work out there Hivers!