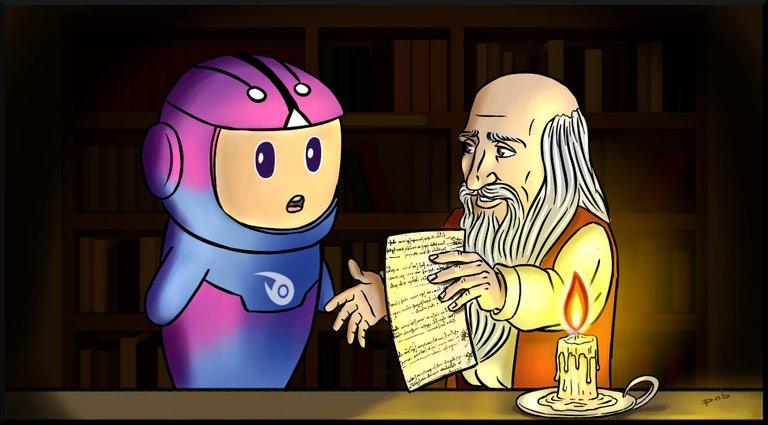 Thanks to @pab.ink for making this fantastic drawing!
This is report #31 of the translation activity conducted in collaboration with @utopian-io (you can find the previous report HERE).
Let's start this report with a thank you. We wanted to thank the translators that contributed despite the high missing rate we are having these weeks. The utopian votes are not always guaranteed but it's unfortunate that 45% of the contributions did not receive a vote also last week. To counter this and to help the community we also started a trail few months ago that uses the accounts of @davinci.witness and @davinci.pay plus our personal accounts to increase your payouts and give you something even if your contribution is missed by the utopian trail. Our focus this year will be to expand our trail and try to increase our collective SP by looking for delegations or other accounts that could follow the trail.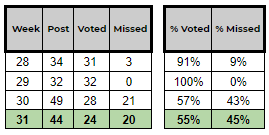 If this trend continues we may have to set some quotas also per team. There is also the issue of the activation of new languages, for several months now we held back and we waited before activating new languages because of the VP issues but there are teams like the Turkish team, that have been waiting for months now and it would be unfair not to give them a chance. A compromise may be to enable just a few users per team because we would not be able to support more. We will announce a couple of new teams in the coming days.
Below you can find the stats for Week #31:
January 13 2019 -:- January 19 2019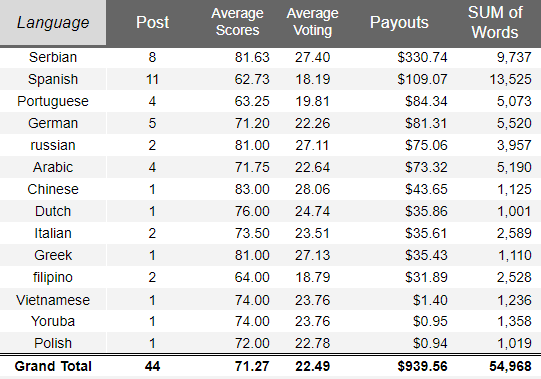 Another thing we should mention is that the davinci-utopian front-end is currently down. For now we kindly ask translators and LM to use Steempeak to set the beneficiaries (@utopian.pay 5% and @davinci.pay 10%) and make sure to use the tags #utopian-io and #translations. We may eventually launch a new front-end, in the meantime let's use steempeak and please let us know if you are encountering any issue. Also, if you have ideas about how to increase our collective SP feel free to leave comment below becasue this is about all of us.
---
Additional Charts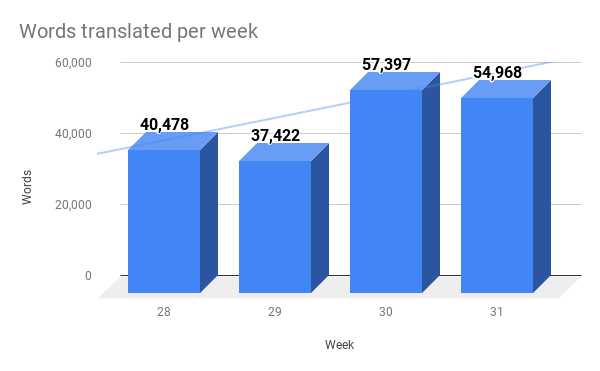 ---
Stay tuned for the next report!
The aim of this report was to provide complete transparency
about the development of this project.
---

CC0 Image - Creative Commons, thanks to @mrazura for ITASTEM logo.
CLICK HERE AND VOTE FOR DAVINCI.WITNESS
DAVINCI WITNESS TRAIL


If you are the owner of an Open Source project on Crowind platform and you want to translate it with our help and the support of @utopian-io please join our discord server and chat with us.


DAVINCI WITNESS DISCORD SERVER


If you would like to delegate to Davinci.Witness you can do so by clicking on the following links:
50 SP, 100SP, 250SP, 500SP, 1000SP, 5000SP.
Be sure to leave at least 50SP undelegated on your account.