Greetings Steemians!
As followers of my blog you may have noticed that I enjoy creating collages. Since we have such a large number of great artists and creatives here on Steem, it occurred to me that it might be a fun experience to create such a collage as part of a community contest.
So shall we try this?
What do you see in this photography that is not yet there? An approaching thunderstorm? A dragon, that rises from behind the cliff? A mermaid lying on that rock? A plesiosaurus emerging from the depths of the ocean?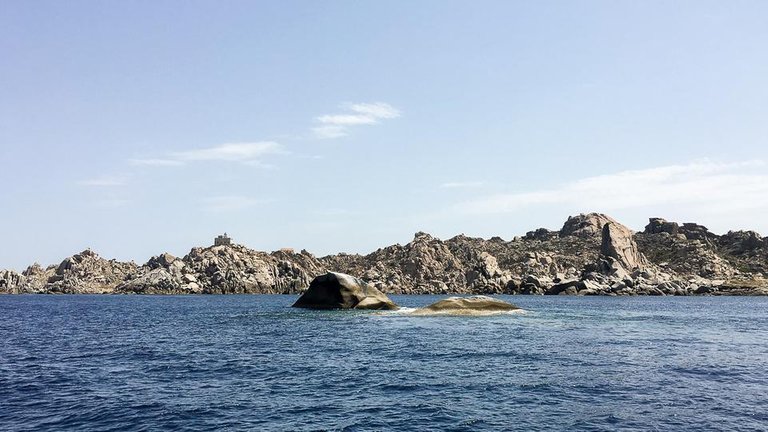 (click here for high-res version)
Let your creativity run wild and transform the image into whatever you want to see. Your imagination is the only limit (and the tools that you can command).
Rules
The above photography needs to be the starting point for any further modification. I provide it for free use without any copyright protection.
Submissions need to be posted as a comment to this post.
Any graphical element that is added to the photography either needs to be your own original work (e.g. own artwork or photography) OR needs to derive from the public domain (having no copyright protection).
All sort of editing, modification and/or manipulation is allowed as long as no copyright is affected.
By submitting your contribution you agree that your artwork remains public domain and that it can be copied, modified and distributed, even for commercial purposes, without requiring further permission.
Entry deadline is December 10, 8:00 pm UTC
Prizes
5 SBD and one 100% upvote for the submission that receives the highest payout until 24 h after the entry deadline.
5 SBD and one 100% upvote for the submission that is my personal favorite.
I'm very much looking forward to your contributions!
Shaka
---
Photo recorded by myself with a Canon EOS 7D.
---
If anything prevents you from making full use of your VP you can follow my curation trail on Steemauto.