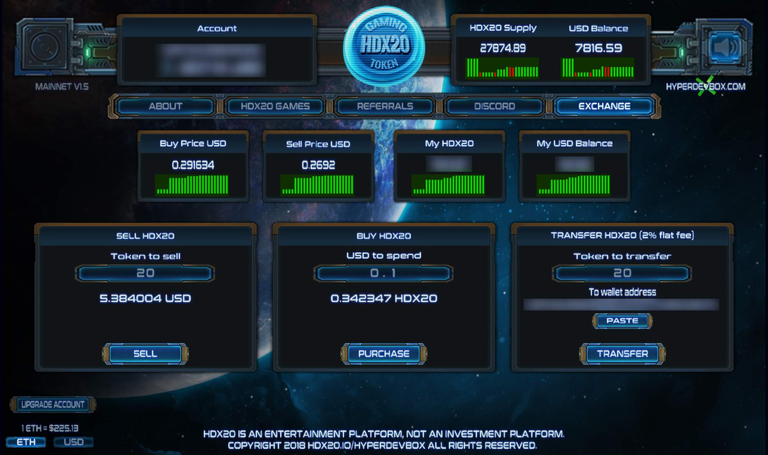 HDX20 is simply the token that never goes down in price. 1 minute from now the price of this token could be higher. How is this possible? Well, everytime you buy, sell, transfer the token, or play their games the price of the token goes up.
HDX20 has also launched two exciting new games: EtherKnight and Torpedo Launch both of which have regular users. EtherKnight is a game where there are 4 characters racing along and every action you take impacts that character's position in the race. Be careful though because the game is both very addictive and risky. You need to chose the right character to pick and defend his right to the finish line with all the Ether you can. Each transaction in the game is around 0.01 Ether to 0.03 Ether so you won't be betting all your Ether at once. Instead, you'll want to choose your character strategically and bet small amounts of Ether on your character over time.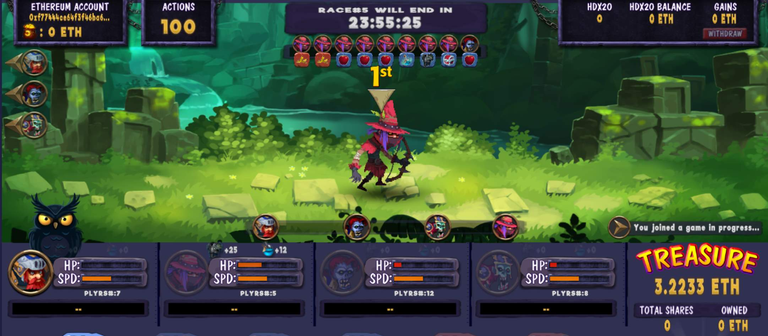 The price of these tokens has already risen significantly and the total balance of the HDX20 281 Ether to 408 Ether in just a few weeks. You will be able to make more Ether every day just by playing the games or by holding the HDX20 tokens. HDX20 is a revolutionary token because you always know the value will increase.
This token is well on its way to achieving a 500 Ether balance or more sometime in the next 2 months. The price of these tokens does slowly increase over time, but if you're looking for an investment that is almost guaranteed to payoff then this is the perfect one to make. HDX20 can simply be thought of as an Ethereum savings account which is growing every day. The HDX20 developers are planning on adding more games to the website soon, so the price of the tokens is going to continue to rise at an accelerated rate once more games are added.
HDX20.io