These young flowers - sporting trichomes of THC and other cannabinoids - were seeds in a bag only 80 days ago!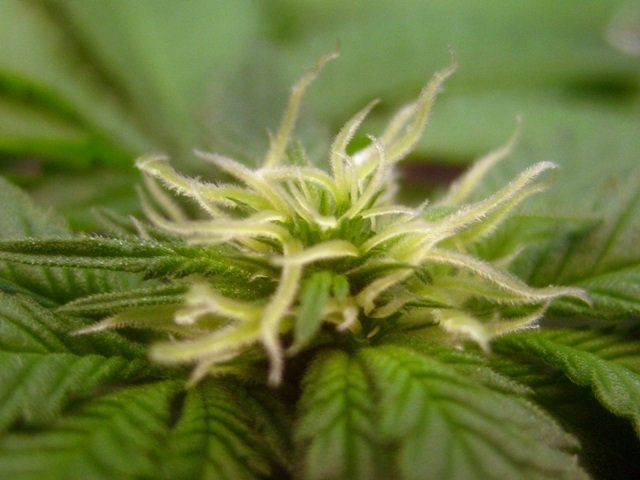 ( a top bud of my Steem OG female named S3 )
200% Organic!
Did you know the cure for cancer only takes 3 months to grow, and nothing but soil, water, light, and air is required?
These plants aren't merely 100% organic. They've never been fertilized, sprayed, fed, treated, or touched by anything. Most growers 'flush' their plants (give them nothing but water for the final 2 weeks) to wash out some of the flavour of the fertilizers and other chemicals. The longer the flush, the better the taste and safety, but they'll never get as clean a bud as I do.
Are you aware growing top shelf cannabis can be done for little or no financial cost? The only thing I had to buy for this whole crop was a bag of worm castings (about $20).
Growers adding chemical "nutes", or using fungicide/pesticide products, are often stressing and burning their plants. It adds dozens of potential toxins to their finished product (which react in unpredictable ways with each other, and when heated). Even organic products like Neem can be dangerous when burned and inhaled! The best cannabis is 200% organic, and costs nothing but knowledge and effort!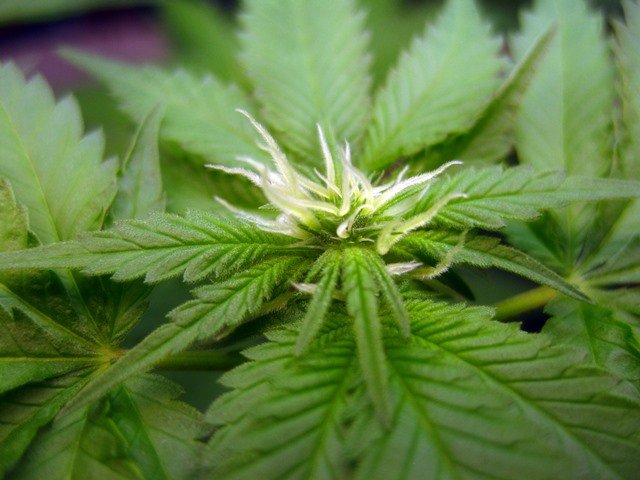 Another shot of S3's flowers. Let's zoom in on this one: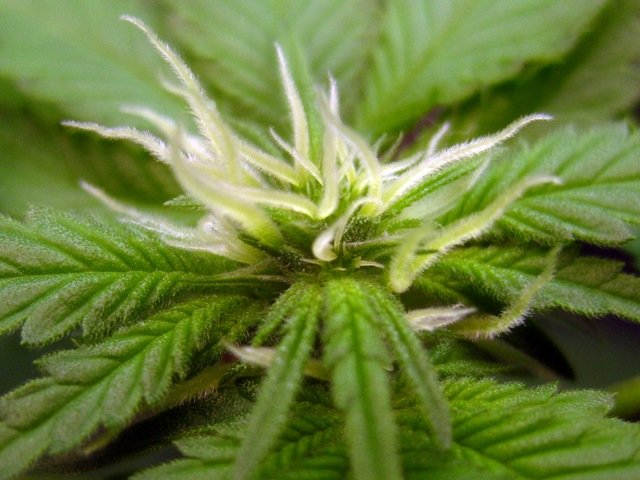 Isn't she pretty? I love the thick white pistil-tentacles. We can zoom once more: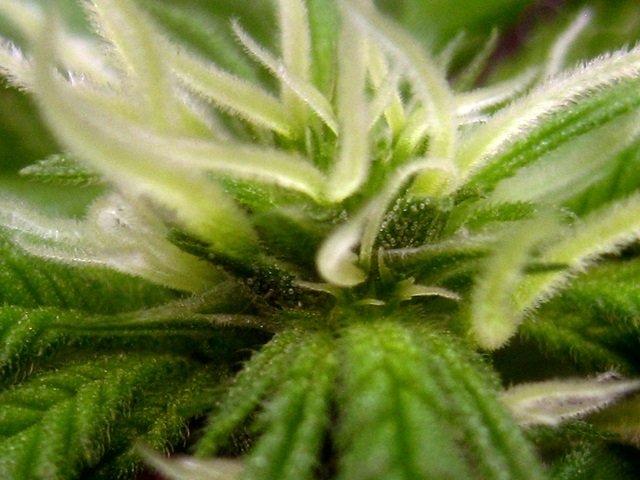 Trichomes glistening with cannabinoids! In a few weeks, these buds will be swelling - and smelling - in a big way!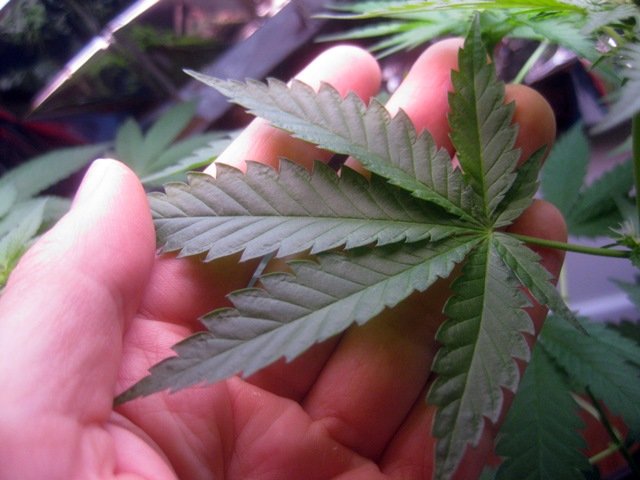 No burnt tips, no deformities, no discoloration. Vibrant green and lush, every leaf in the garden! Nothing's missing, nothing's lacking. Absolutely zero need for smelly dark liquids in plastic jugs.
I've got 3 big MK Ultra plants showing their early flowers now, too: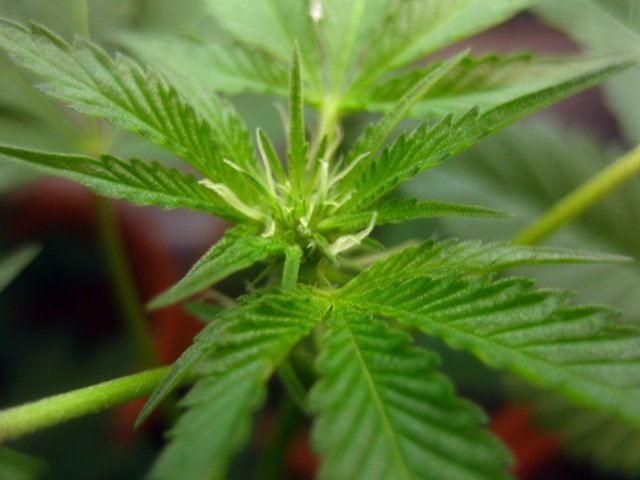 About a week behind the Steem OG, but coming along well.
In 6 weeks, that whole top will be one big dank nug, if all goes well!
200% Organic Challenge
I challenge all cannabis growers reading this, and all growers on the Steem blockchain, to grow at least 1 plant using a "200% organic" strategy - nothing but air, light, organic soil, and plain water. No ferts, no fungicides, no insecticides, no soaks, no sprays, no top dressings, no pH, no calmag. A cannabis seed, water, dirt, and light - the way nature has done it for millions of years.
Can you do it? Oh, of course you can.... anyone can, if they make it their goal.
But will you? Come on, prove that you can do it! Just grow a single plant the way nature intended, I dare you. And if you need help with it, I'm here.
DRutter