Happy Friday !
It's Friday and I have donuts.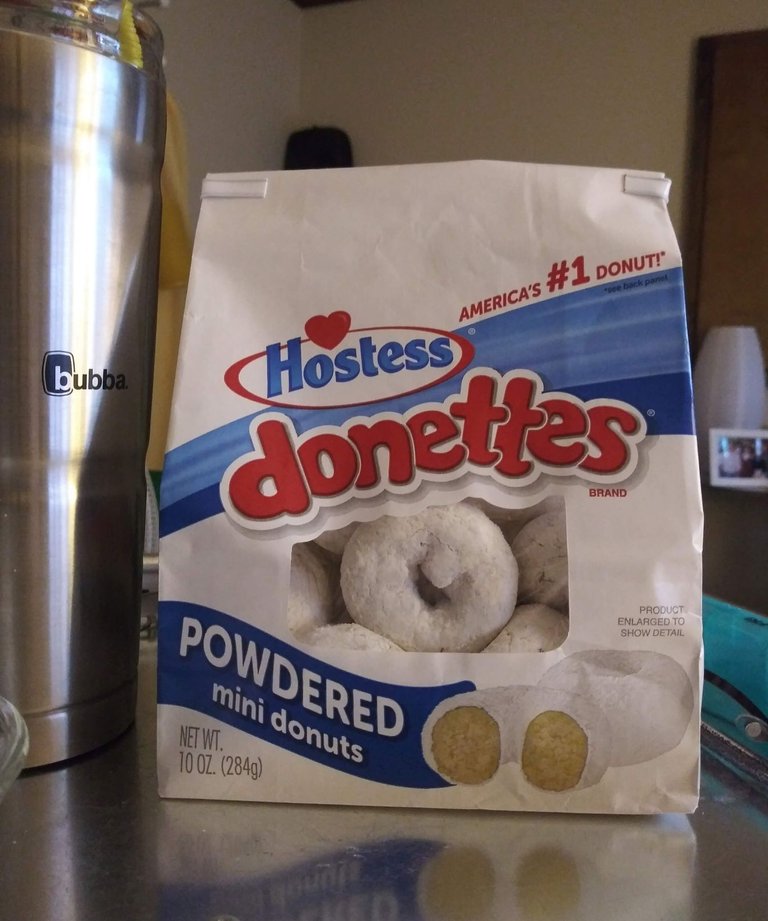 I also have about 13 minutes to finish this post... LOL !!! I'm pretty sure I've never made a post in such a short time. I'm not sure what else I had to tell you.
When I was a child my Mom cooked all the time, well, I mean for meals and she has always been a great cook, however, once in a while we got to have something terrible and fun, like donuts. I guess they weren't worse for us than waffles or pancakes, but we didn't have those frequently either.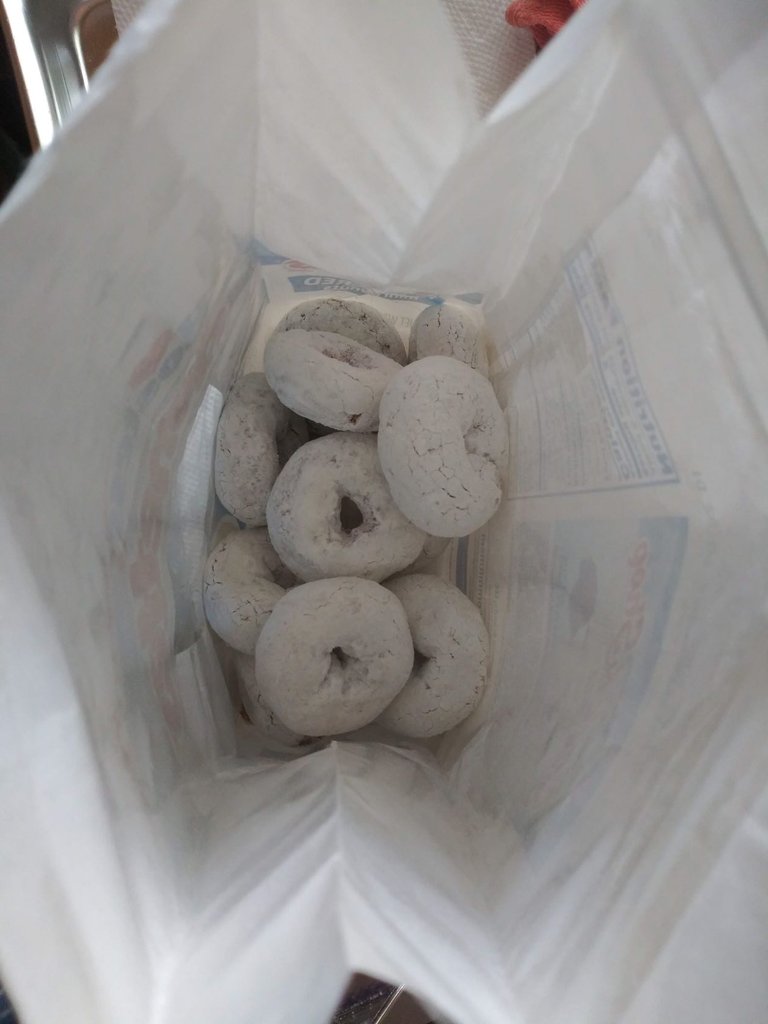 Occasionally, the folks would buy a pack of these little white powdered donuts. They weren't this brand, they were called "Sweet 16". There were 5 of us kids and in being good parents, it was always limited how many you could have, which was never all you wanted, but some is better than none, right ? Still, we were excited when we saw a pack of these come in the door.
As an adult, I have had some once in a while. I guess there is a little nostalgia attached to them. Normally if I buy some for myself, I get them in a small package that has only about 6 in it, but yesterday evening, while I was at Dollar General for some other things, I saw these and wanted them. I walked away for a while to think on it. I had a very stressful work afternoon yesterday, so in the end, I went back and grabbed them off the shelf in the name of comfort food..... and here they are.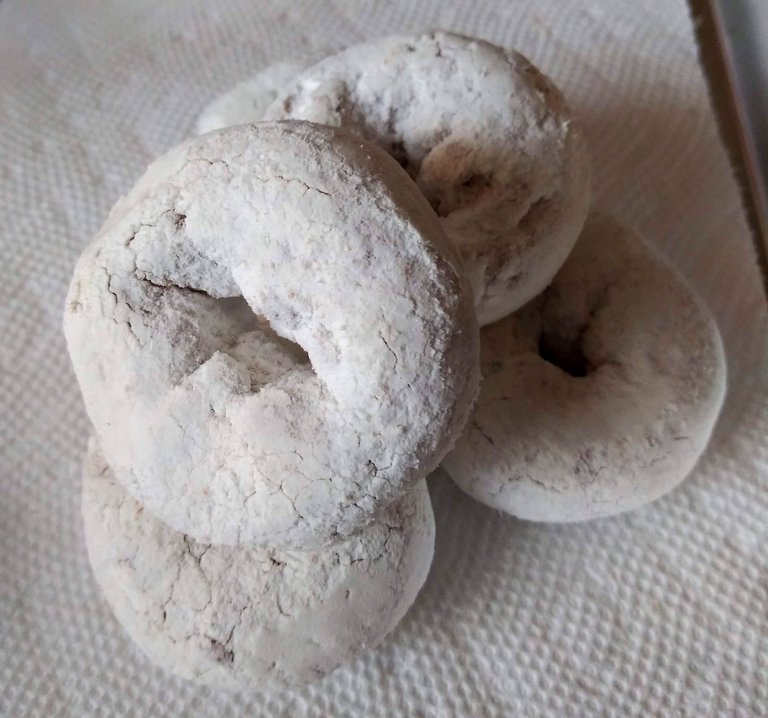 It was a whim. After I got back from the store last night, I ate supper and did some other things and forgot about them (what ???)... but about bedtime, when I was turning off lights and the such, I saw them and my happy brain light came on as I realized I could have some of these for breakfast as I started my Friday morning work day. That thought made me smile.
So... here I am, a few minutes before time to sign onto my work station and my donuts are on my tray, waiting for me to enjoy some of them. I'm sure over the morning, I will eat more than I should, I mean, I could say I won't, but I know I will.
No sense lying to myself, right ?... but sometimes I do, just for a few minutes. LOL
Ok, I hope you have a very happy day, however you choose... or however you HAVE to spend it.
You know I love you ! 💛 ... that's right YOU and DONUTS !
Jacey