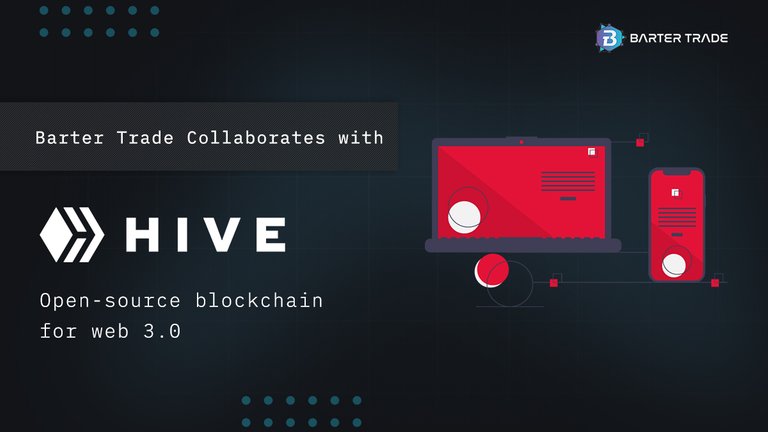 📢We are really excited to announce that BarterTrade will be Collaborating with Hive (community) and utilizing their Blockchain for web 3.0 in our social platform. Additionally, Hive will be listed on BarterTrade as well.
We all know Hive is a community run Dao platform, so how does this collaboration works?
We will be utilizing data from the Various Hive Social platforms to improve the efficiency of our social trading platform. This adds a lot of Value to the News feed.
Hive Devs will help us make this possible and integrations will reflect once our Social trading platform is launched. This does not end here. This collaboration benefits Hive and its community as well.
In our effort to support startups, small caps, and decentralised products, ⚡️we will be offering a ⚡️portion of the Fee generated from Hive pairs back to the Hive community⚡️⚡️. Paybacks go directly to HiveDao.com fund.
we will also be holding an AMA session at Peakd.com (A popular Hive Forum) which will be lead by @TheycallmeDan. Date and Timing for the AMA will posted soon.