Hello, We are very excited to launch iOS Public Beta Version for the HIVE community along with a lot of new features. There are a lot of enhancements that we did alongside with this and it is going to be so much fun to use the application. Particularly 120Hz refresh rate support added and now using on high refresh rate screens e.g ROG phones, iPad Pro, Google Pixel is going to be so much smoother. Details are given below -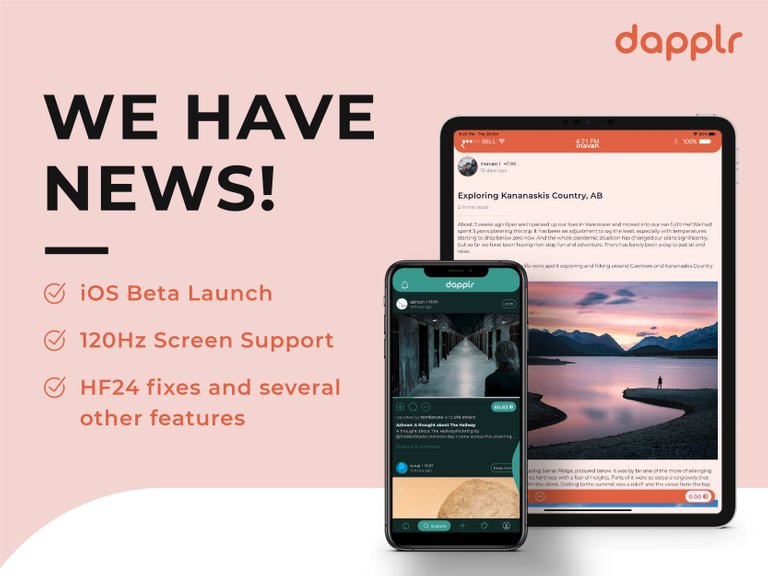 1. iOS Beta Launch
It took us some time to get Dapplr approved from Apple but now we have done it. Let's celebrate! We are giving open beta access to all the users. Except Transfer feature, we have all the features as in Android. This is because of the Apple policies but we will be adding that very soon in the upcoming releases.
Link - https://testflight.apple.com/join/Kxz5Pq1O
120Hz Screen Support
Flutter didn't really have the support for high refresh rate devices earlier with its stable version. It has recently released its stable version 1.22.0 and which also includes a way to support these high refresh rate devices. This is still very experimental and its working quite nicely so far. We hope you will like it.
3. Blocking Authors and Posts
As a part of this release we have added the feature of blocking authors and specific posts. This will allow you to ignore all of the posts from a blocked author or some specific posts that you have blocked. It is very easy to access and we maintain a separate list of authors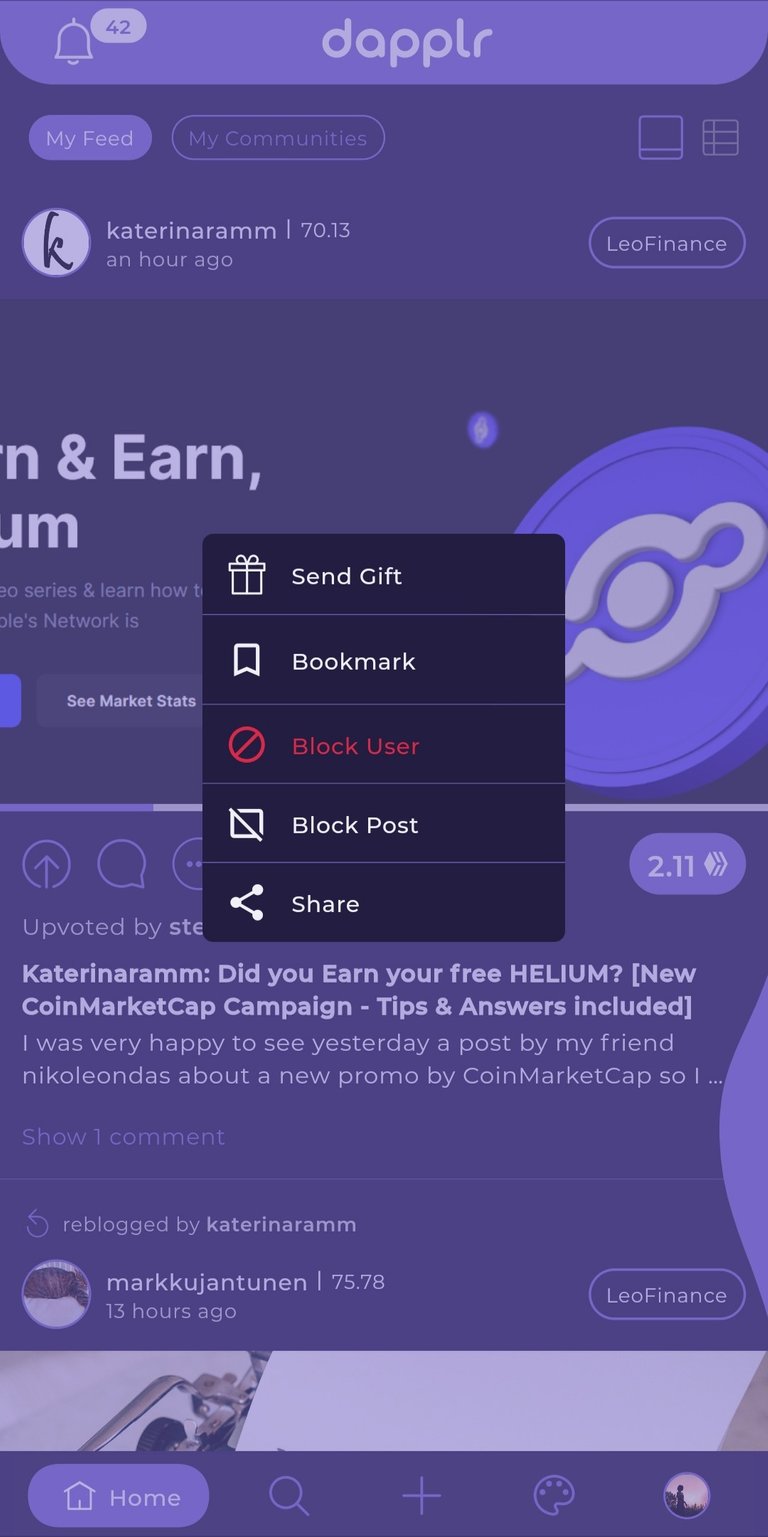 4. Better Error Handling, Table Rendering and Faster Youtube Loading
We have made some minor changes which fixes the rendering of complex tables and also the YouTube image processing has been reduced to show in the list. Along with that, we have included some necessary Error handling which makes the whole UX a lot better.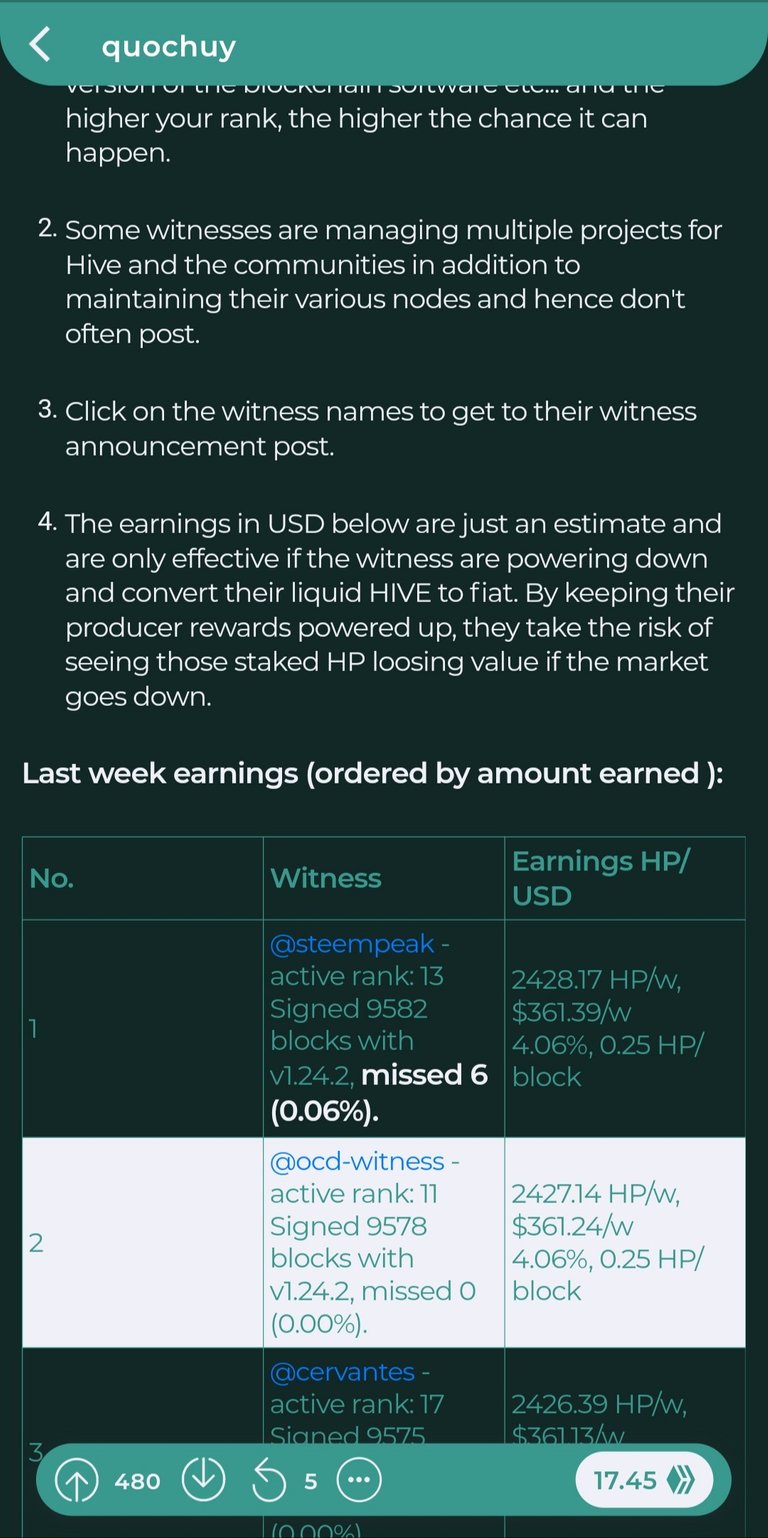 5. HF24 Fixes
There are still a lot of issues with HF24 especially the delayed response from the APIs. It causes a lot of issue while performing operations on the blockchain level. We added most of the fixes at the device level itself until the blockchain fix is available. There won't be any difference in the whole flow and things will work as normal.
6 Other Minor Enhancements
We have made several minor enhancements related to performance and accessibility. The applications now feel a lot robust, efficient and performant. We have also optimised the image compression at the device level. Videos compression is yet to be improved and we will keep adding these improvements.
Earn Dapplr Tokens And AirDrop
Dapplr token is not launched yet so this is the time for you guys to earn as many Dapplr Tokens as possible using your content. Currently we are giving away 5x amount of Dapplr Tokens that a post earns. E.g If a post earns 5 HIVE tokens then you will get 25 DAPPLR tokens. This is only for the authors not for the curators. We want to give users every opportunity to earn these tokens based on their activity. Read More
Public Beta Access
Android - https://play.google.com/store/apps/details?id=com.dapplr.dapplr
iOS App - https://testflight.apple.com/join/Kxz5Pq1O
Roadmap
We will release out our 2 Year roadmap which covers Easy OnBoarding with HiveSSO, Encrypted Chats, Open Sourcing Modules for the community, WebApp, and a lot more. Stay tuned for the updates.


Dapplr Team Introductions Dapplr Team
Instagram - https://www.instagram.com/dapplr_app
Twitter - https://www.twitter.com/@Dapplr_app
Join us on Discord and help us with your inputs - https://discord.gg/gZzqvwQ