The return proposal recently went up and we were unfunded as a result. Since this is an essential addition to our ecosystem, our dev is still working on it while we collect the missing votes.
If you don't know why multisig is important, I invite you to read our original proposal. In a nutshell, here are a few advantages of having an easy-to-use multisig functionality :
Enhanced security
2FA
Community consensus decisions
Trustless DHF proposals
More authority granularity (i.e. you could decide to use a posting key for votes only)
As mentioned, our dev keeps working on our frontend page in the meantime and has already finished displaying current authorities.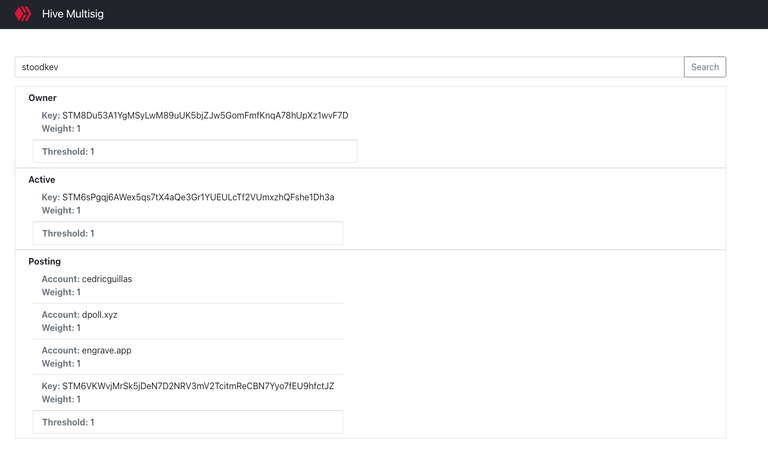 The next tasks will include implementing a login, updating authorities, and initiating multisig operations.
Besides this frontend, we will also work on a communication protocol to relay the multisig transactions, extensive documentation, and a library for dApps to implement. More information in our original proposal.
---
Support Hive Multisig Development by voting for this proposal on Hive Keychain, [PeakD](https://peakd.com/me/proposals/237, on HiveSigner or from Hive Keychain's governance page.