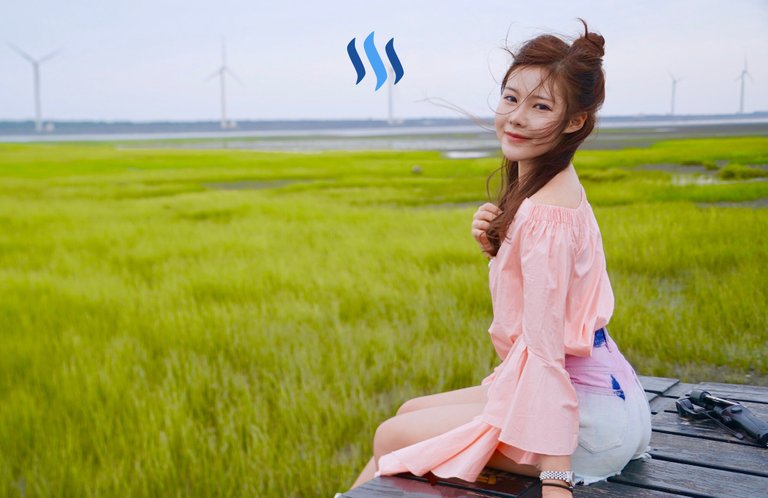 Dear Steemit friends:
Today we are going to take a tour all over many different places in Taiwan, reached from a base in Taichung City. I wanted to show you many of these different places that I visited, but many of them were little side trips or diversions that didn't feel like they fit into any particular blog. As such, my post today is quite exciting because you will get to experience many different places and sceneries from around Taichung City, all under one blog.
We travel around Lukang Township, to visit its beautiful old streets and historical buildings, take time to visit the Gaomei Wetlands just north of the city, and see more of the temples around the beautiful Sun Moon Lake. As an extra treat we'll also go to visit Feng Chia Night Market within Taichung itself, with it's beautiful sights and smells of fresh cooked dinner.
I cannot help myself but to document everything where ever I go, but not all things feel like they fit with the theme of any one post. We have visited Sun Moon Lake in the past together, but the temple here just didn't fit with everything else I saw there even though it is most beautiful in its own right. Same goes for many of these areas we will explore today. They represent short trips that I wanted to make but that didn't end up feeling right for their own blog or to be included with another blog from the same area. The result, is today's post which I have found very rewarding to write, to remember these beautiful side trips!
The historical Lukang Old Street just south of Taichung City
---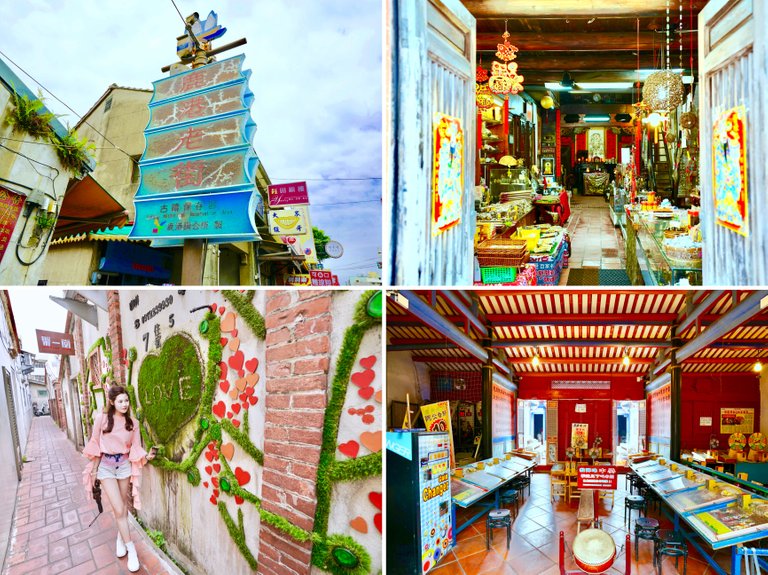 Lukang Township is famed for its historical buildings and long cultural heritage. The town itself is one of the oldest in the whole of Taiwan and is located just on the west coast of the country in Changhua County. Once one of the busiest ports in the 1600s, during the Qing Dynasty, it remained a very important place of trade until 1895. In 1895 the Japanese came and that changed Lukang's role. We are now left with hundreds of beautiful old buildings for us to explore.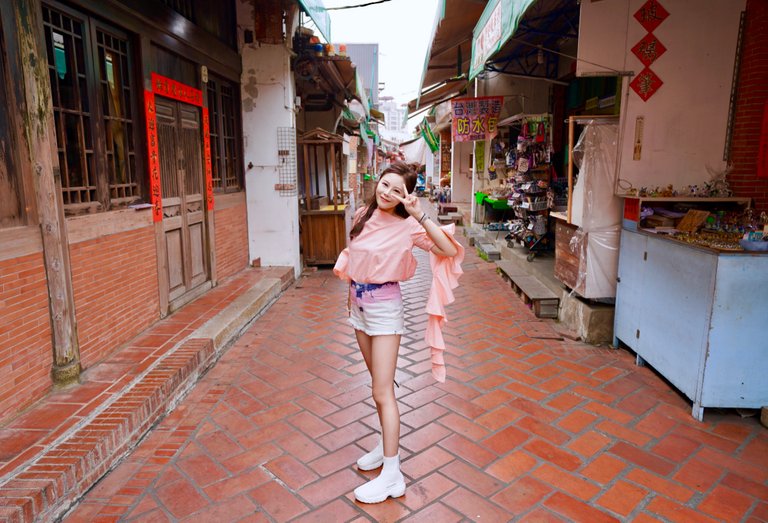 Lukang means 'Deer Harbour' as it was primarily used to export deer products to the rest of the world. There used to be thousands of wild deer around the area and their hides and meat were highly sought after, particularly in Europe. The area became very wealthy due to this export, and many of the houses you see around the streets of Lukang Township are left over from the homes of wealthy merchants and traders.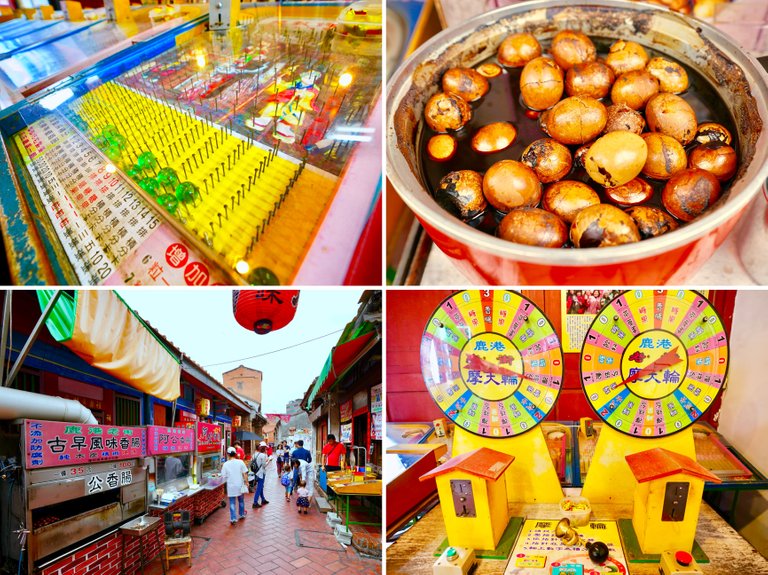 The town is now famous for its history, not its port, as well as its food. Lukang is very busy nowadays with tourists, both internationally and nationally. People flock from miles around to try the different foods you can sample here, with many of them being as old as the buildings themselves (the recipes, not the food itself!).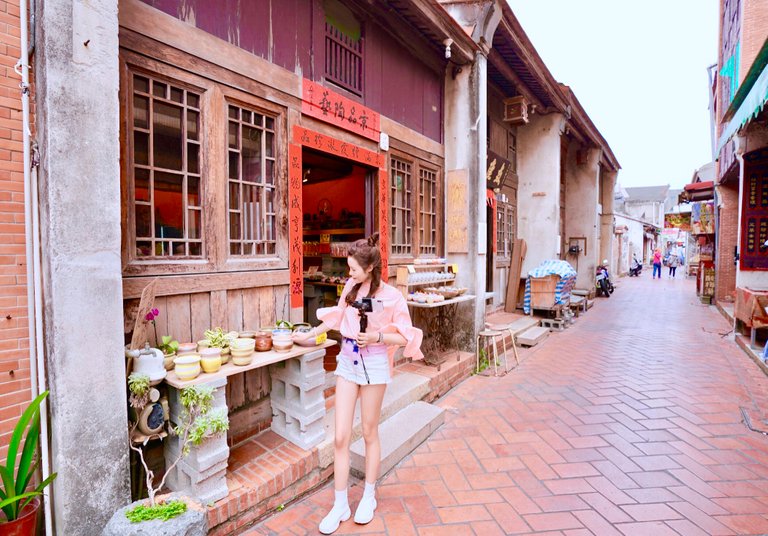 Of course, built long before cars, the streets are narrow with only room for pedestrians within the Lukang Old Street area of the town. This makes it a quiet sanctuary, away from the normal noise, traffic and pollution of most towns in the world now. It meant I could really take my time exploring the place and the hundreds of street vendors and food stalls, as well as the ancient Taiwanese architecture.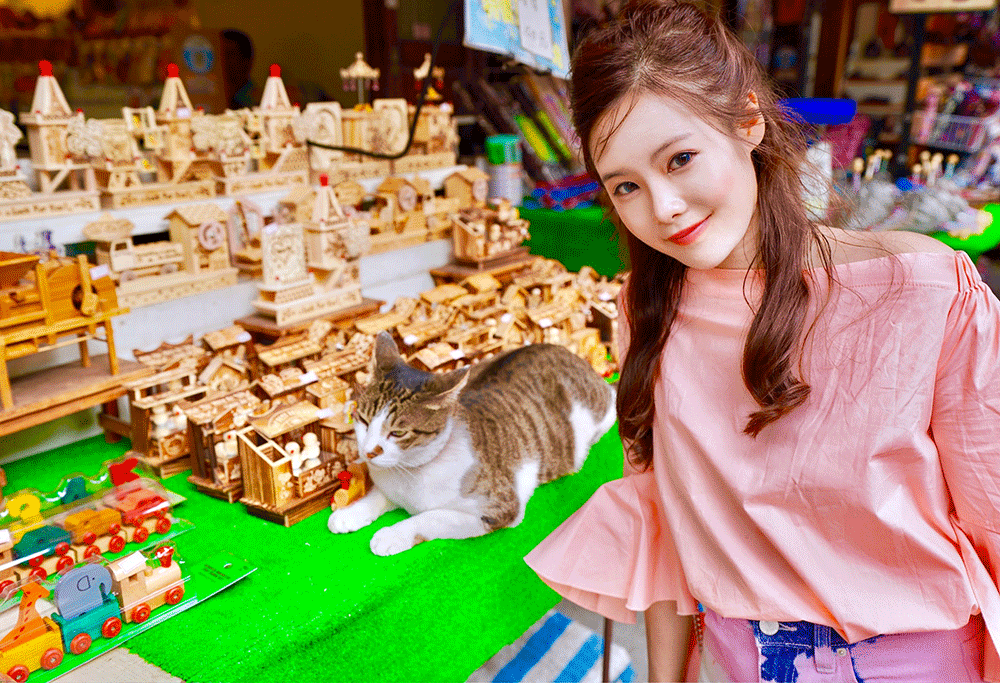 My furry little friend guarding his wooden crafted goods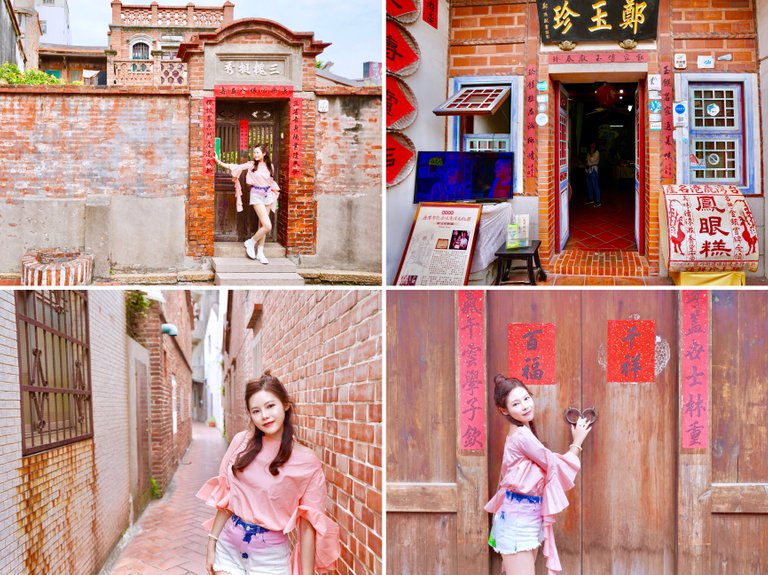 Lukang Old Street is a mix of stalls, shops, food stalls, restaurants, residences, temples and general architectural curiosities. You find many beautiful examples of old Taiwanese architecture, with beautifully carved wood, tall heavy solid wood doors and old brick stone work. It's very interesting because so many of the old merchant houses have been turned into restaurants and shops, while some of them remain as homes!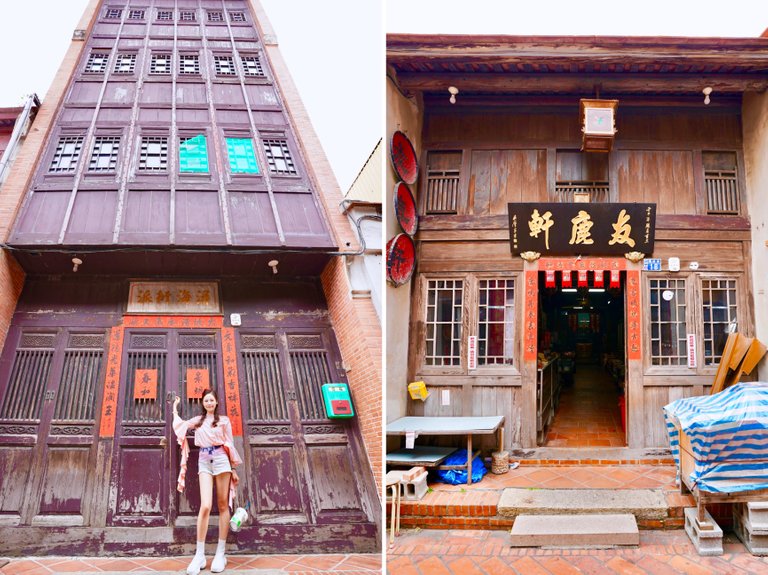 Beautiful example of a wooden constructed town house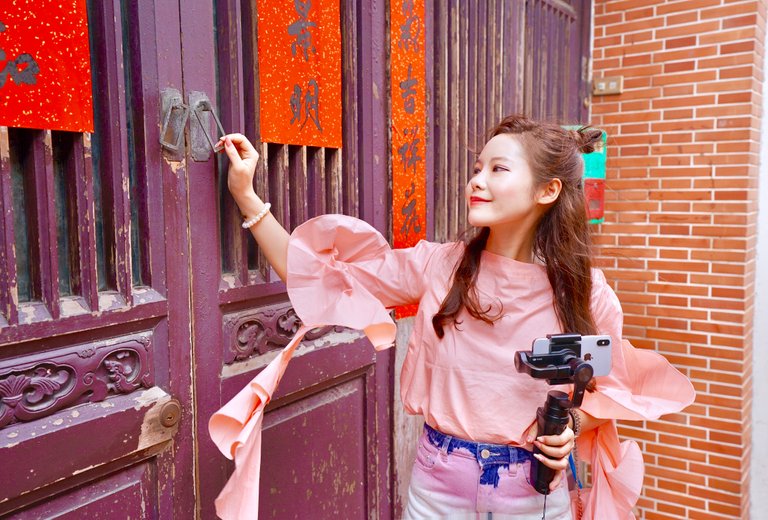 Carvings on the door and original handles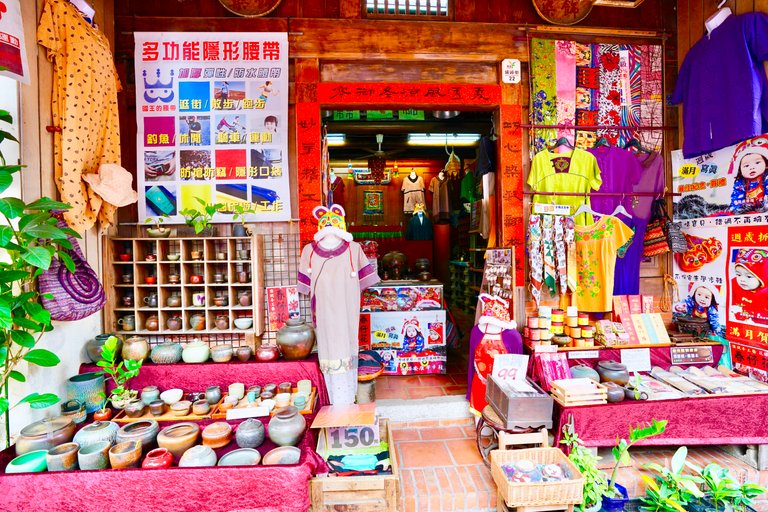 Here I saw a beautiful example of one of the many shops that have made residence in the Lukang Old Street. It's lovely to see a place once the centre of trade and commerce, so immensely important to the economy of the island with it's shipping port, now thriving from a different kind of trade. Aimed mostly at tourists, the wares seen throughout the area seemed mostly classy, with beautiful art, items for the home and souvenirs of the history of the place.
I had heard that near Lukang Old Street there was a famous alley way called Molu Lane or 'Chest Touching Lane', which was named because it was so narrow that only one person could walk down it at a time. If two people tried to pass each other they would have to turn sideways and may end up having to touch chests! I looked for this alley for quite a long time, but in the maze of ancient streets I don't think I ever found it. At least I found no sign for it.
This street, however, was a great representation of the many small winding streets that grew up as the buildings of the town grew closer and closer together. Apparently, 'Chest Touching Lane' was one of the more rude terms for the alleyway, it later being renamed 'Gentleman's Lane'. Presumably you were a gentleman if you walked back to where you came from rather than risk brushing chests with someone!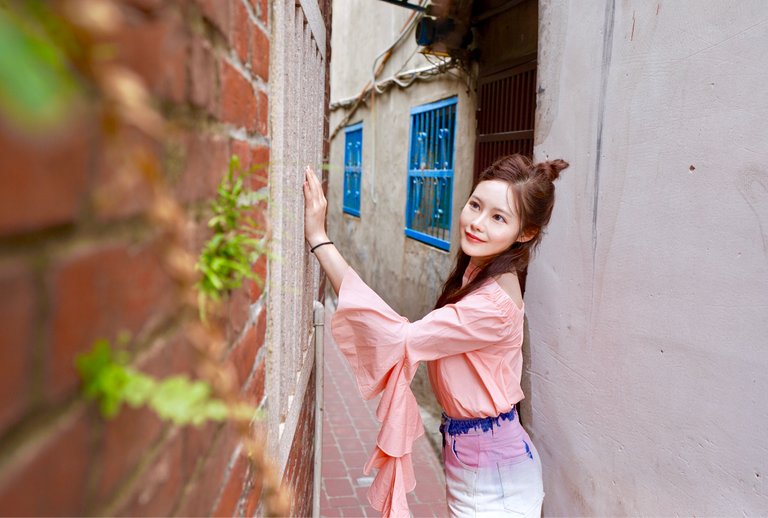 There were so many good photo opportunities in the small winding streets. I really felt like I could get lost here quite easily! Though the area was so beautiful to walk around, I don't think I would have minded!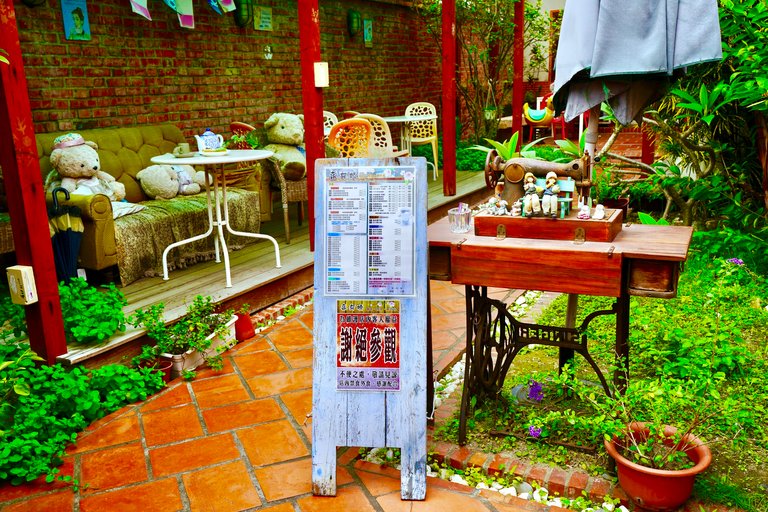 I found this restaurant down one of the side streets that had an old sewing machine as a welcome table. Inside there were sofas to sit on while you had your tea, complete with cuddly teddy bears to keep you company.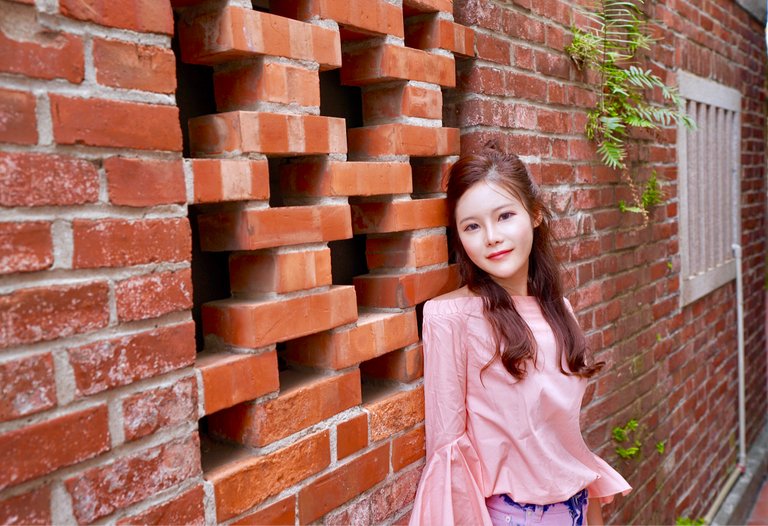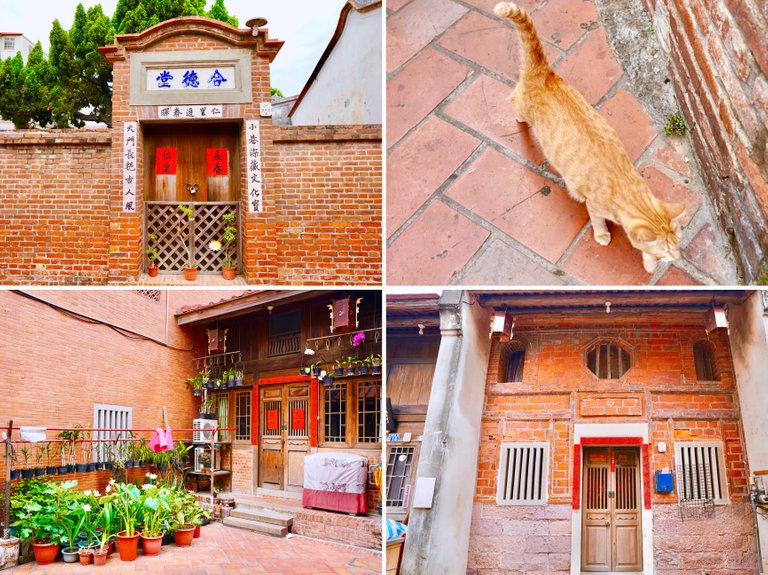 As you can see, this style of architecture is predominant around the area. The classic tall, imposing wood doors with their carved barred windows were extremely common, and very beautiful. As is common with this style of home, the front would mark the entrance to a very long and deep home, feeling more like a corridor of rooms from front to back. As you can see each of the homes is quite tall and thin, as the rooms would extend backwards rather than outwards.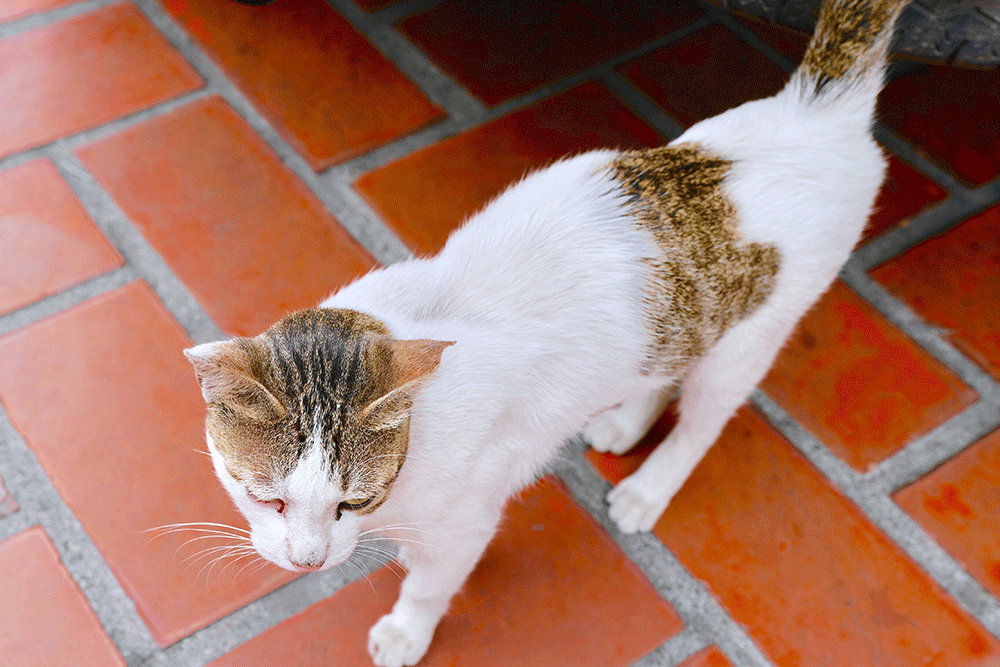 Making another new friend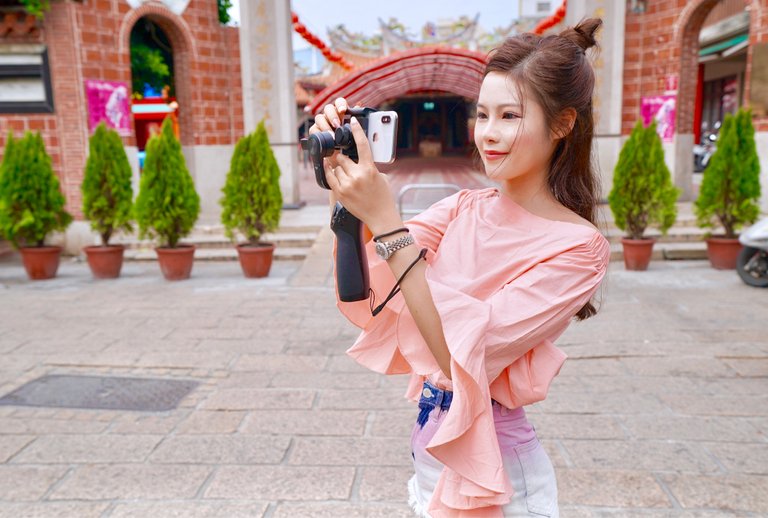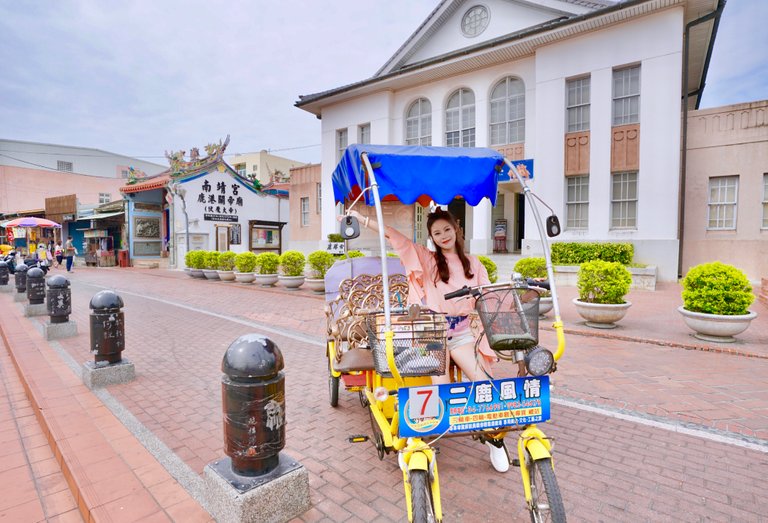 Available in Lukang Old Street were peddle cars to hire! It looked like a great fun way to get around, and an excellent way to get some exercise in too while seeing more of my surroundings. Obviously, there were quite a few streets that I couldn't make my way down since they were too small for the peddle car, but I had already explored many of those already. I think they look so cute and it was really fun to drive around in my peddle car, though my little legs were exhausted by the end!
Colourful Buddhist temple in Lukang
---
In Taiwan, as with much of Asia, colour is very important and most of the significant temples in the country are well maintained to preserve the beautiful paintwork and tiles. This beautiful example shows off plenty of architectural features, typical of a Buddhist temple.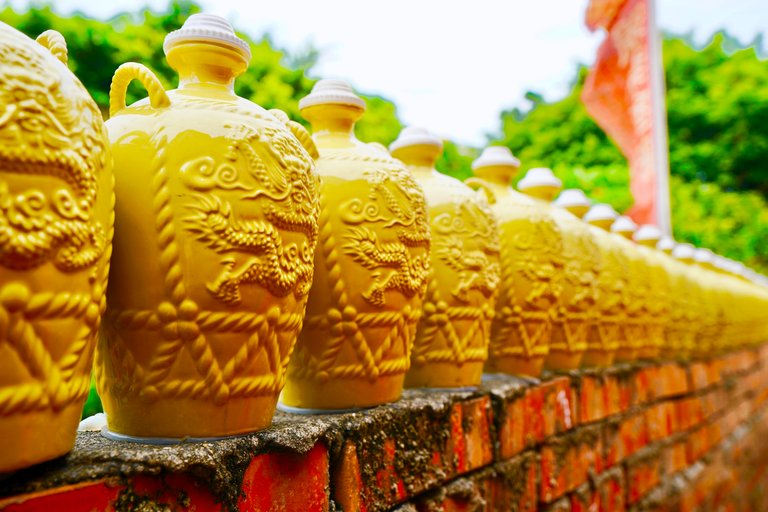 Rows of ornate pottery and jars within the temple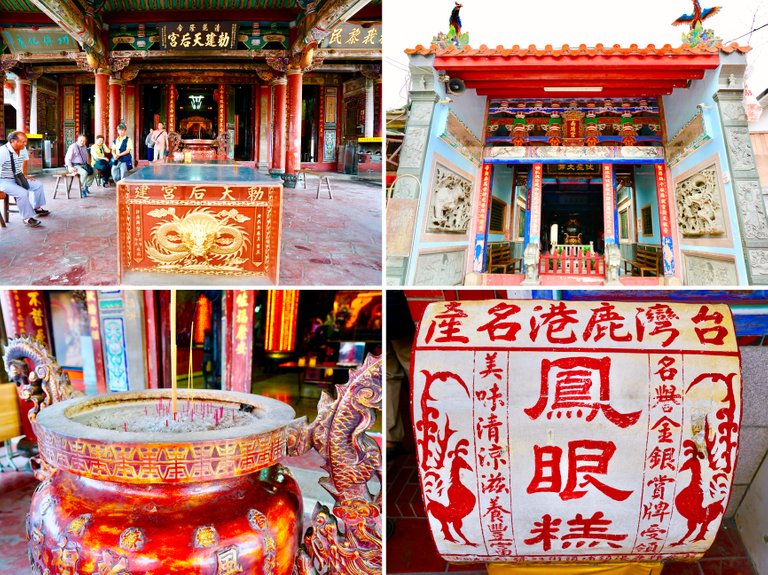 There are places to put incense and to pray right in the heart of the temple. I don't know if you've ever been into a temple similar to this but if you have, you'll know that when you enter those front gates, everything suddenly becomes peaceful and quiet. You could be in the middle of the busiest city in the world, but you walk through the ornate front entrance, and all sound stops. Of course, people inside are being quiet and respectful, but it's like you enter a bubble where sound from the outside world cannot penetrate. It's very special and humbling and I spent a lot of time here just enjoying the peace and being with my thoughts.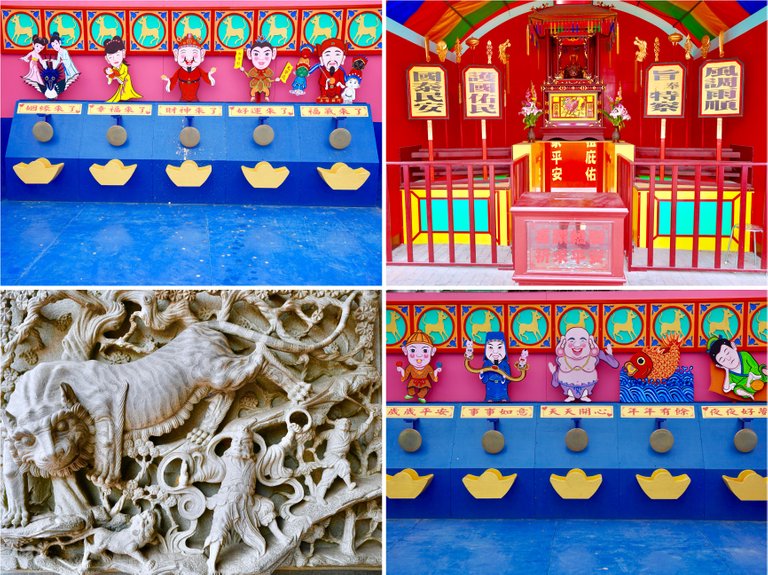 More colour and ornate carvings of different scenes and people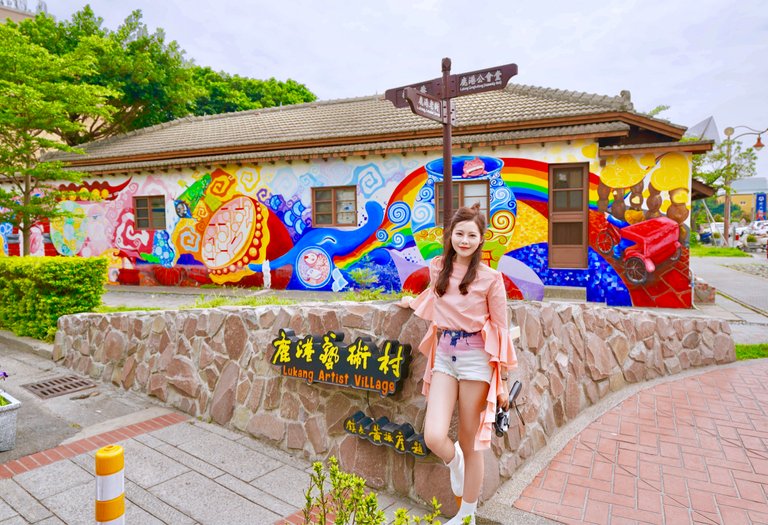 Just on the way out of Lukang Old Street I saw this beautifully painted building and this sign for the Lukang Artist Village. I didn't have time to stop but it really reminded me of the the Rainbow Military Dependent's Village from my previous post HERE in Taichung City. The Artist Village was opened in 2010 and offers space for art exhibition, cultural activities and leisure! Looks like the work of Mr. Huang is inspiring many.
Finally, as I walked back to my car, I found Chest Touching Alley. After all that time exploring the streets of Lukang to find the Molu Street, I found it by accident! As you can see from the people behind me, it's very narrow and they would definitely have to touch chests with anyone that needed to pass!
Gaomei Wetland has wildlife and views
---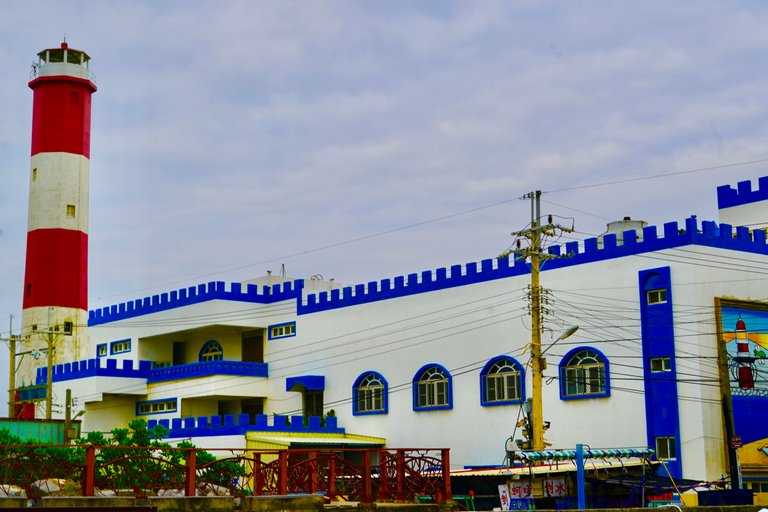 Next stop, we get to explore the Gaomei Wetlands. The wetland is located in the mouth of the Dajia River and is, well, a wetland. The only way to really access the area is via the huge board walk that stretches out into the river mouth and into the sea. This area has grown up relatively recently, in geographical terms, as sand and silt have been slowly deposited on this area of the coast by waters washed down the river.
As you can see above, there is a lighthouse that originally protected ships from the shallow waters of the area, warning them away from the silt and sandbanks. First build in 1967 the lighthouse is 38.7 meters high and is painted in the very traditional colours for a lighthouse, of red and white. It worked until 1982, when the lighting unit was moved to a new lighthouse in Taichung City's harbour. It was renovated recently and opened to the public for tours in 2014!
As you would expect from a nature reserve, Gaomei is teeming with life. From these cute little sand crabs to hundreds of different species of bird.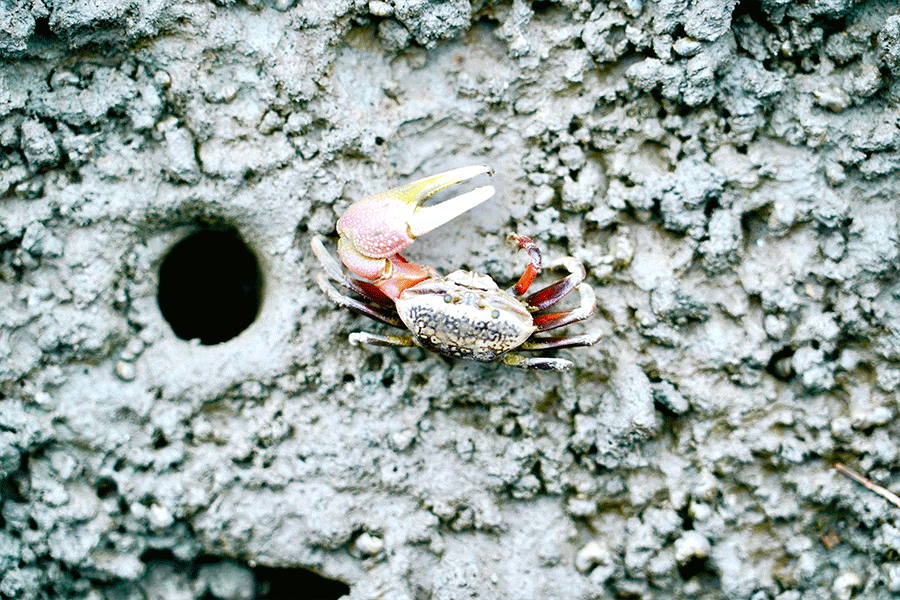 The crabs hide in little holes in the sand, running in and popping back up again whenever they feel threatened. Does anyone know why they have one really large claw and one really small one?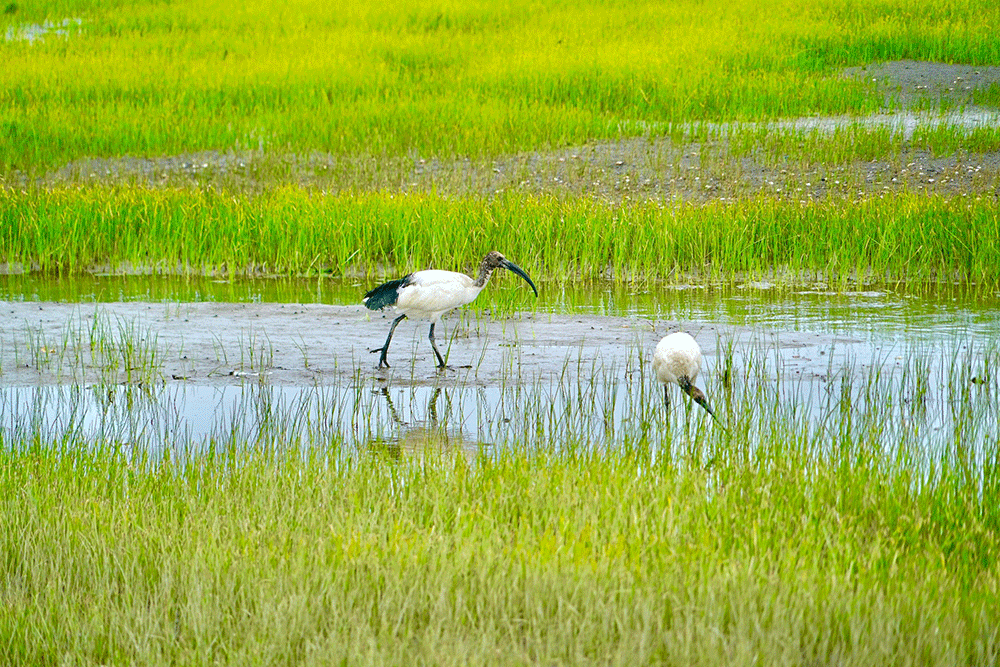 I believe this is a type of Ibis, birds with very long beaks which they can use to dig into the soft mud to find food.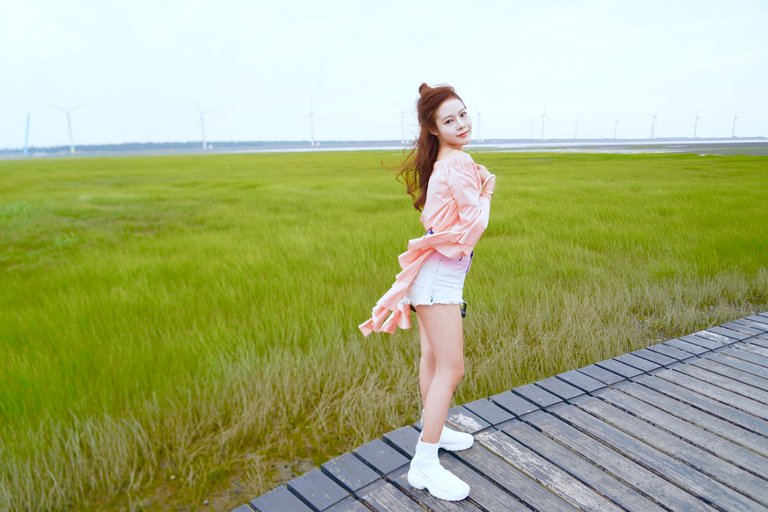 The Gaomei Wetlands are right on the very coast of Taiwan, with a boardwalk extending out in beautiful shapes, 800 meters into the watery grassland. The area is extremely windy most of the year, which makes it an excellent place for a wind farm. In Taiwan, windmills are seen as quite special and beautiful, even romantic. Unfortunately the windmills do actually end up killing a lot of the birds that migrate here to the wetland each year. With that said, they are also helping to reduce pollution so that the bird's habitats will be maintained.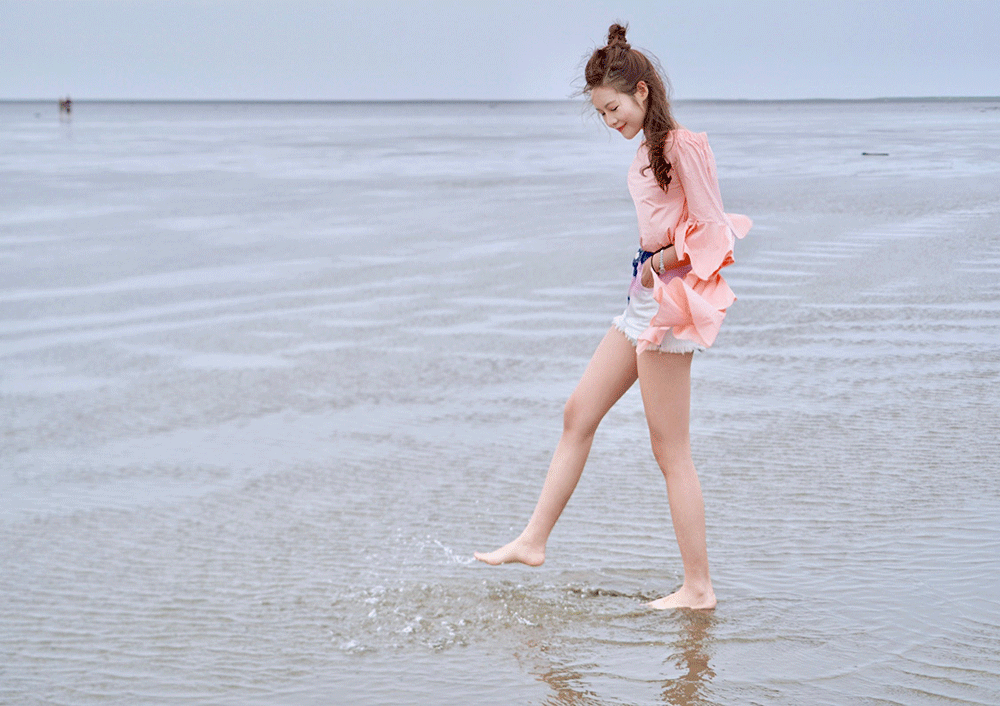 When you get to the very end of the boardwalk, you can take off your shoes and walk on the silt. It feels like you're walking out into the ocean because the boardwalk takes you so far out from solid ground.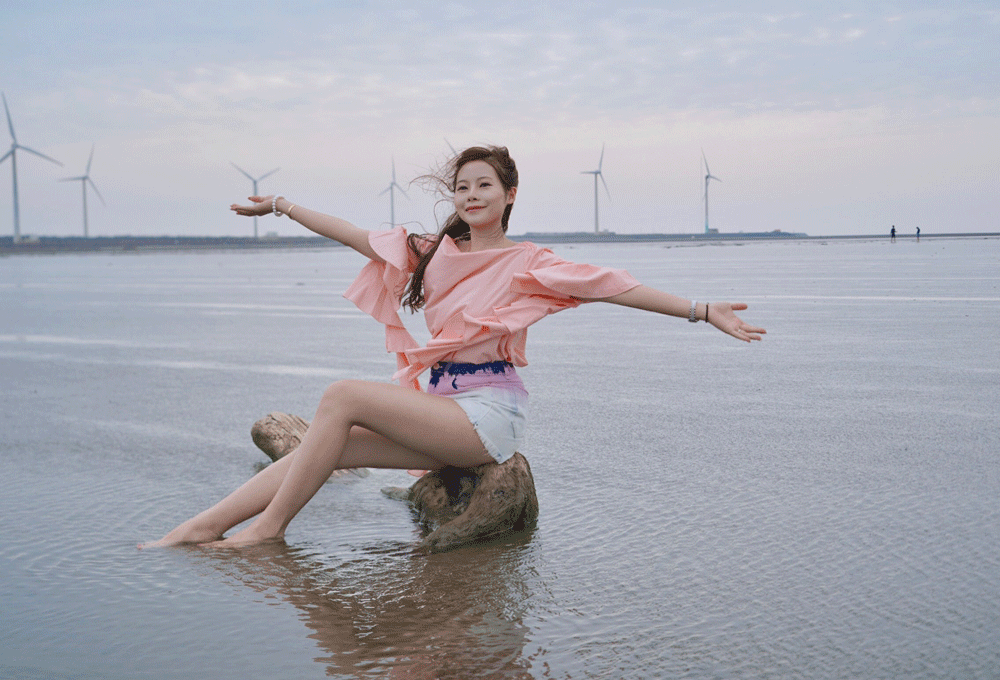 First opened in 2005, the area has become very popular with families because it is such an open and beautiful space, that you don't feel crowded at all. You can play in the shallow water, admire the view, and it sometimes feels like you're walking on top of the sea! Apparently in 2015, six of the wind turbines that you see behind me, were blown down by a typhoon!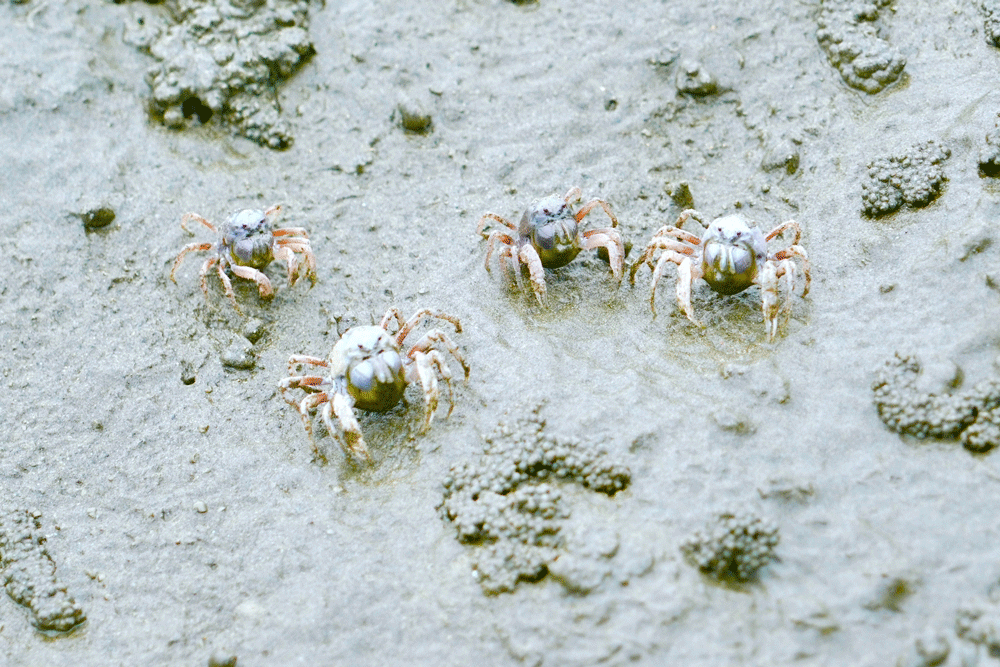 The enigmatic Wen Wu Temple next to Sun Moon Lake
---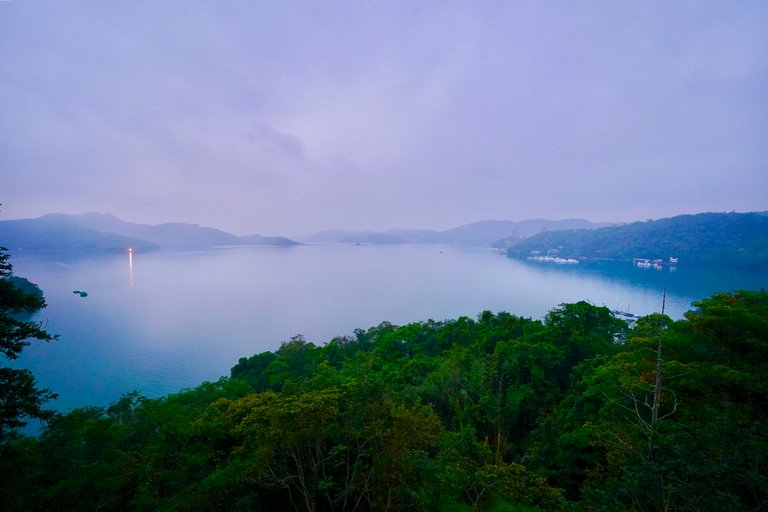 The next little side trip I want to take you on is one I took when visiting Sun Moon Lake in Nantou County, in the centre of Taiwan. The largest body of water in Taiwan, it has always been venerated and respected as a beautiful and special place to visit. Many of the temples and villages around the lake were flooded in 1919 when the Japanese government built a damn to produce electricity. There used to be two temples located just near where Wen Wu Temple now stands, which were destroyed as the water levels rose behind the damn.
The temple is on a steep hillside, with a lot of stairs. There are 366 steps leading to the temple, representing the days of the year (plus one for a leap year). The staircase is known as the 'Year of Steps at Wen Wu Temple'. There is a little stopping place at the step that represents the first day of every month, in case visitors need a rest.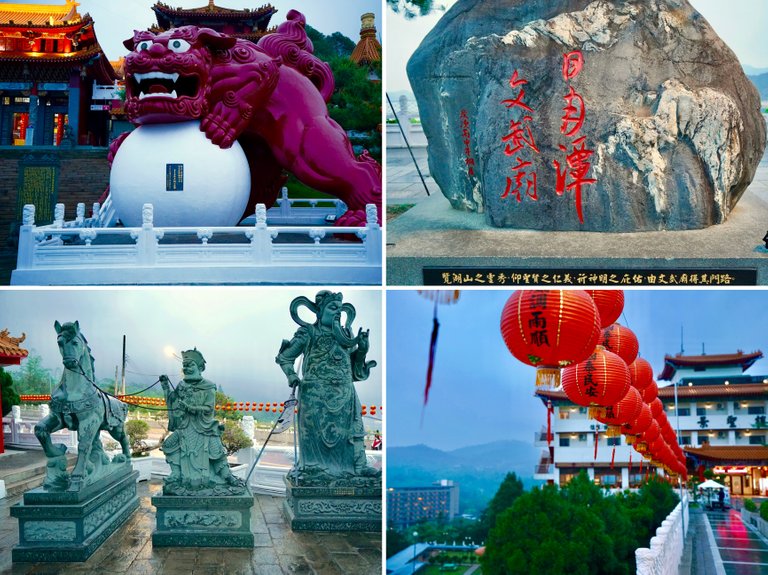 After the original temples were destroyed, Wen Wu was built in 1938, bringing together elements of both of the previous temples into one place. The architecture of the temple is quite unique with large Chinese Guardian Lions at the front of the temple. These lions are unique because at other Wen Wu Temples their presence is not found. I wonder why these two massive Lions were constructed at this temple but not at others?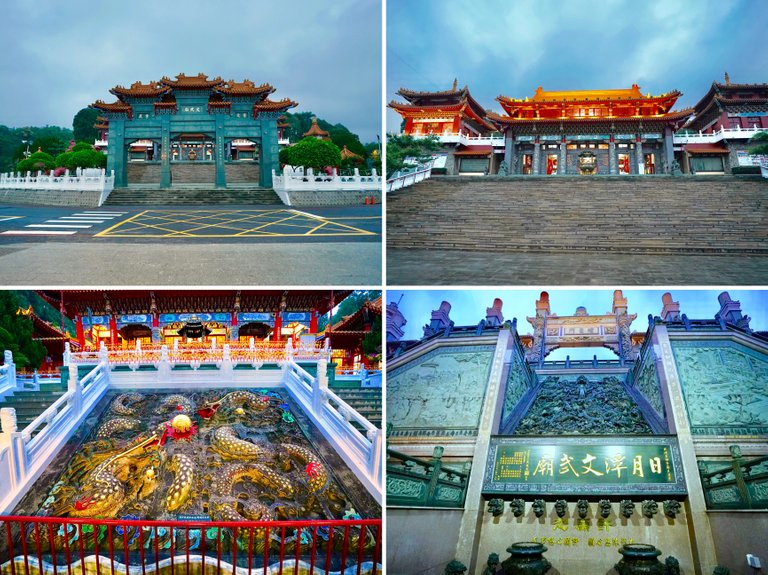 The temple itself is absolutely massive. There are three main halls with shrines to the First Ancestor Kaiji, Guan Gong (God of War) and third being to Confucius.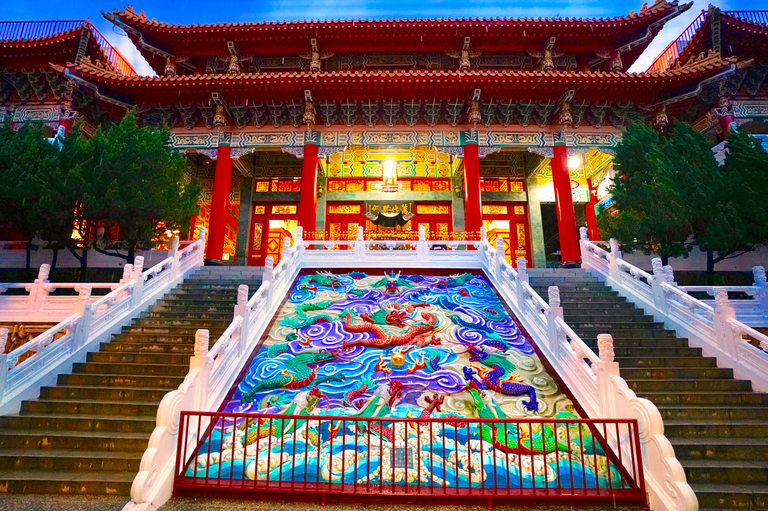 More steps! When the temple was first built, visitors would have to take a boat from the other side of the lake, to the bottom of the stairs by the lake side, and climb the rest of the way. When this was the only way to access the temple, you had to climb up many more steps than the 366 that I had to climb, because the scenic road that you can now drive along takes you up much closer to the temple, which stands at 954 meters above sea level. It is the dominant view for miles around the lake, and its beauty is so worth seeing up close.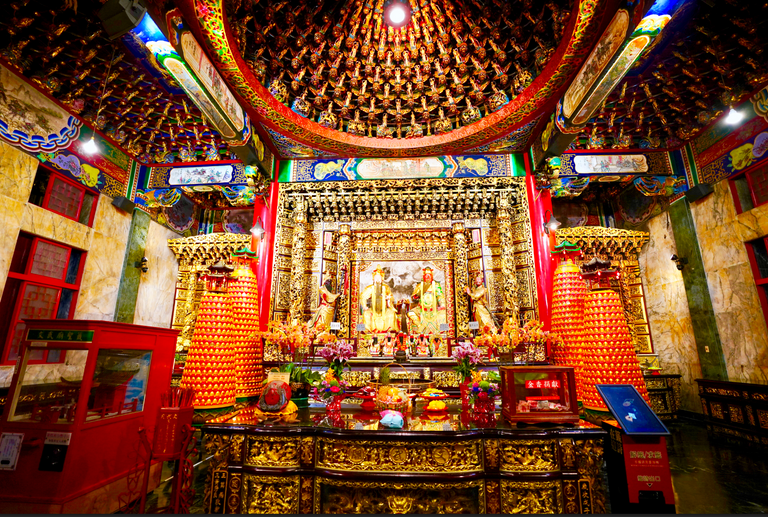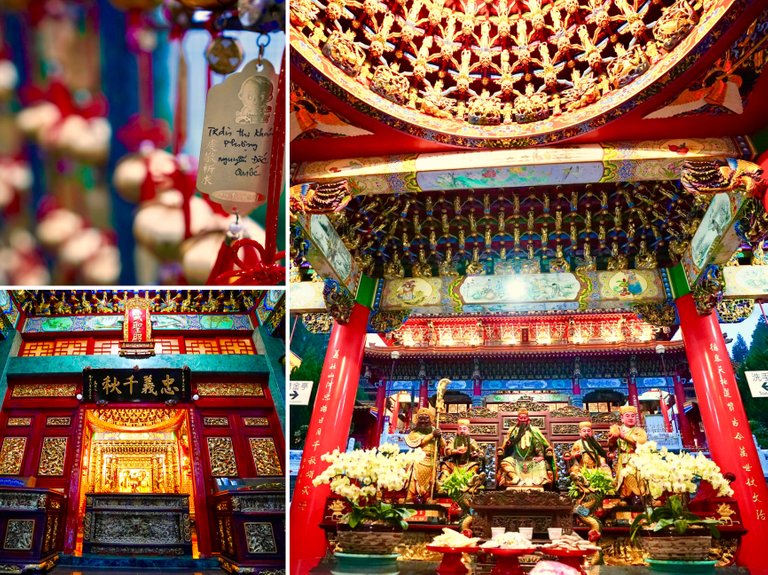 The elaborate carvings, colours and art work of the different shrines inside the temple were breath taking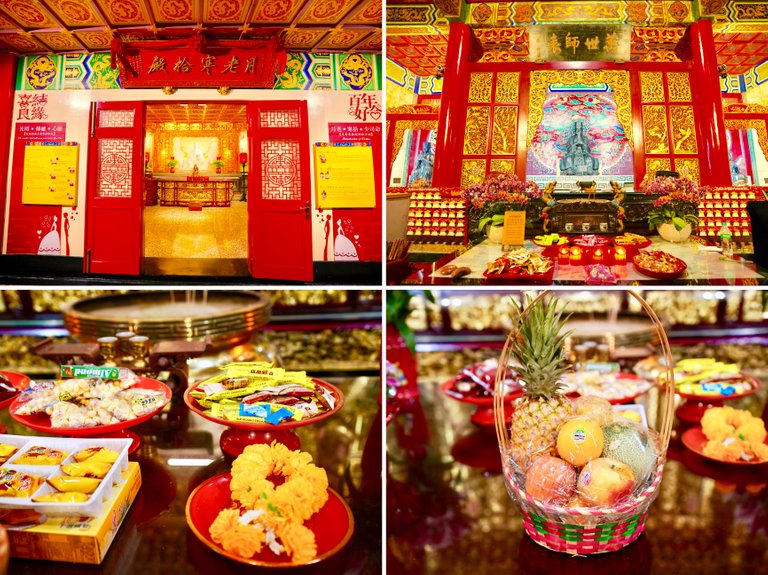 Another shrine with offerings inside Wen Wu Temple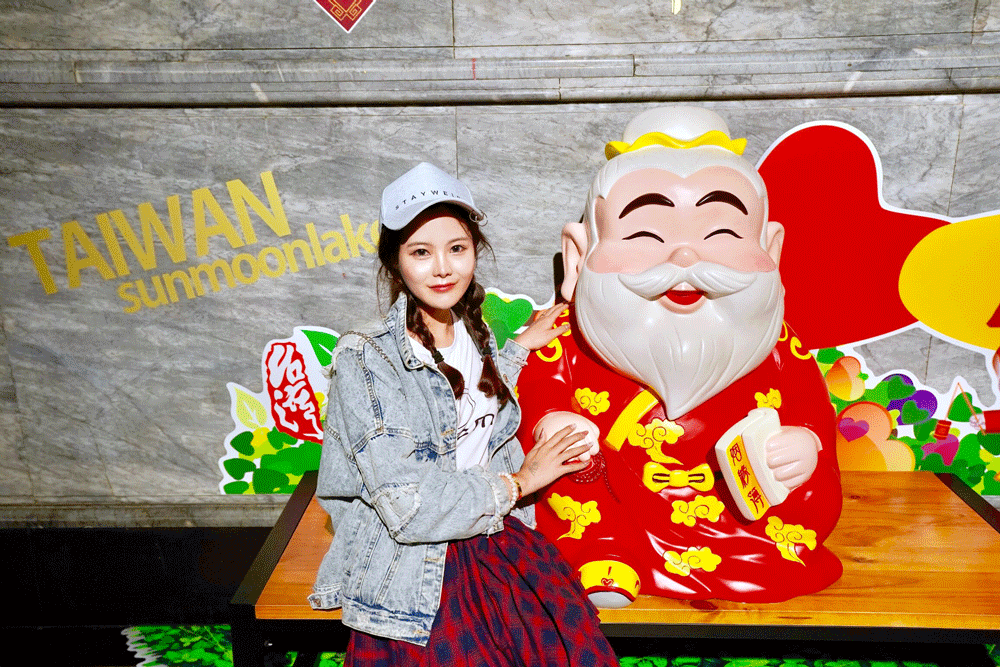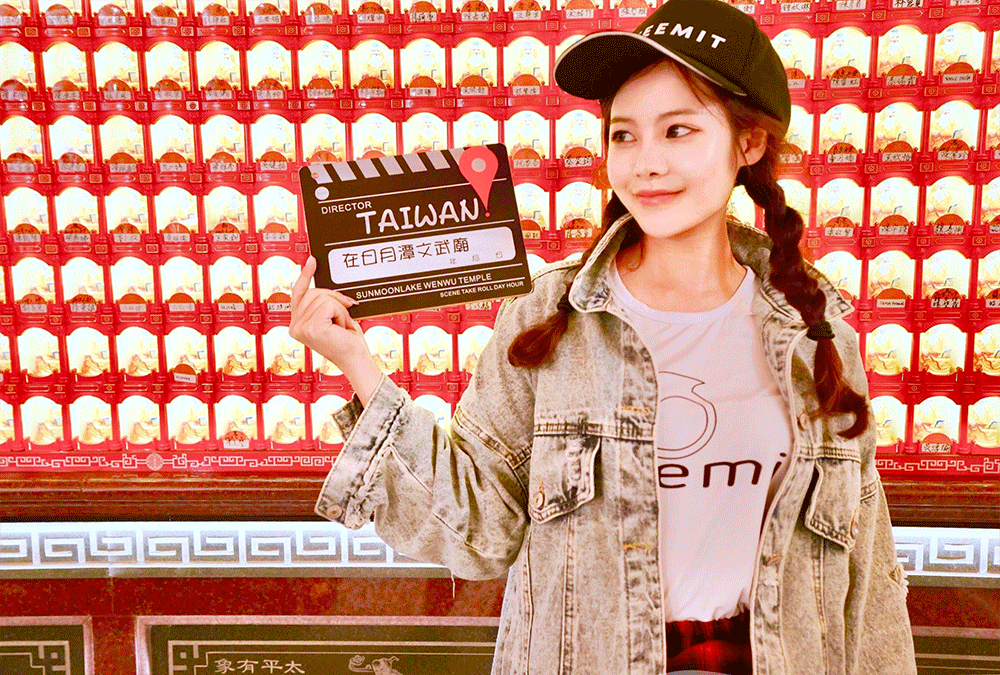 To make your visit to the temple and to Sun Moon Lake there were selfie frames and movie clacker boards to take photos with! I, of course, had to get myself a few selfies to prove I'd been there.
Feng Chia Night Market has so many smells of YUM!
---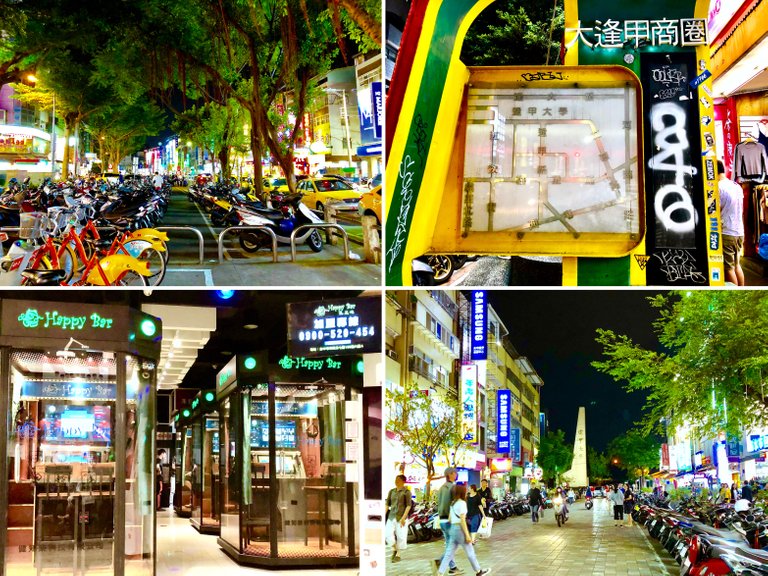 This little excursion was a real favourite of mine because there was so much food... Well you know me by now! I was excited to explore the market because I had heard it was the best in Taichung City, and one of the best in all of Taiwan, and it was getting quite late in the evening and I was starving hungry. Apparently there is nearly 1km of market stalls and over 30,000 people visit most weekends.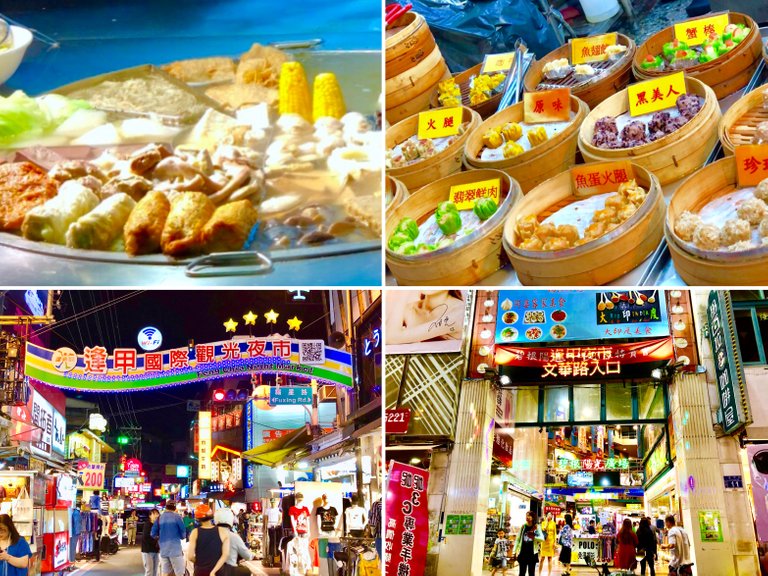 Fooooooooood
Established in 1963, the market has grown and grown and grown. Starting off just in one street, you'll now find stalls stretching into Wen-hua road, Fuxing road, Xi'an street and Fengjia road. It really was huge and it was very friendly, well organised and inviting. I was proudly told by one of the stall owners, when I made this comment, that it had received a commendation by the government of Taiwan for it's excellency. Located just 1km from the university, it was packed with young people, and had a real fun and happy vibe.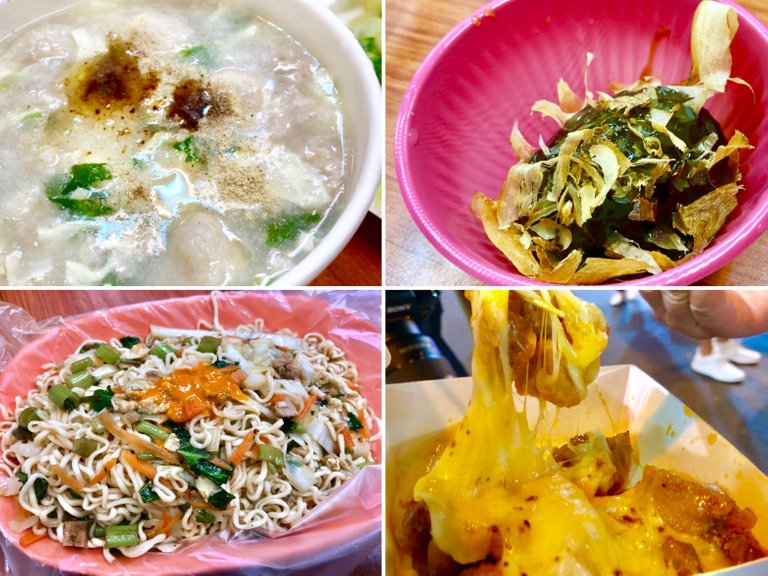 Just some of the many dishes that I tried from the various stalls!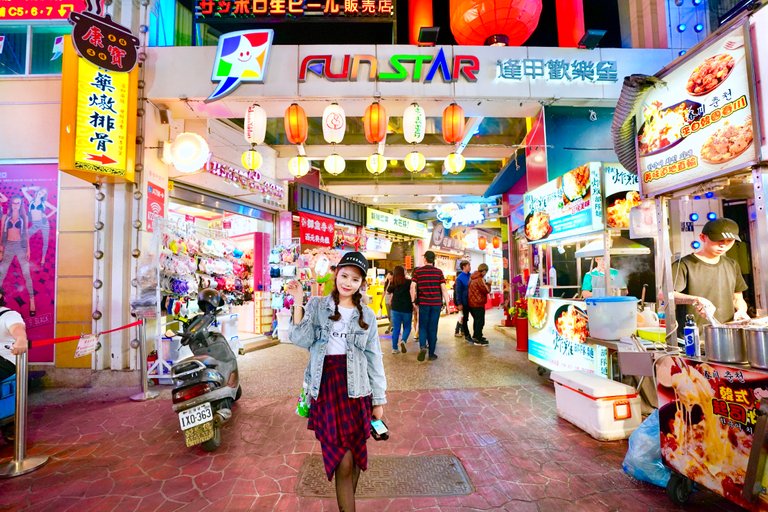 Check out my video!
Thank you so much for enjoying this mix of different side trips with me. I've really enjoyed re-visiting some of these places that have been a bit over-shadowed and didn't quite fit in with my other posts. I really loved writing these different little 'episodes' that show snap shots into some of the excursions I've made. I really couldn't choose a favourite.
As I was writing I was imagining those TV episodes where they have five or six little mini stories, within the episode. I felt like I was getting to write five different mini-blogs and it was really fun. I think I might try it again in the future! If you've enjoyed the blog post today please comment below if you have a favourite part, or if you can tell me why those crabs only had one large claw! As always, follow me for more blogs and thank you kindly for your upvote if you liked the content.
---
Dance Contest Results!
---
Thank you for all the participants to my 2nd anniversary dance off contest, it was a real pleasure and so much fun watching all of your submissions and I'm very thankful to all the people who set aside time to put together an entry.
Below are a list of all the submissions and my comments for each. At the bottom you'll find the results of the winners!
| Entrant | Link | Comment |
| --- | --- | --- |
| @mrpointp | Link | Very groovy with the rhythm and you have a very smooth and natural way of moving. It's a very cheerful dance and full of positive energy. I love the character you display when you dance, mrspointm must be very blessed! |
| @odillegogh | Link | Youthful and sexy dance steps! You are a very beautiful lady with a shining aura. I can see you have a dancing foundation which is brought out very well with your very eye catching moves. It was both confident and fascinating! |
| @splendorhub | Link | A very sexy dance with a very cute puppy cameo. The dance really brought out the feelings of happiness and joy, particularly the interaction with the puppy. Can we get more beautiful people dancing with puppies?! |
| @Mrchef111 | Link | A very impressive and serious attempt at the dance which I appreciate very much! I loved your attention to detail, so much as to change outfits 4? times! The dance was very freestyle which I liked a lot. I particularly liked your expressions throughout the dance which I can only imagine were a result of all the fun you were having! I thought you said you couldn't dance? You're too modest! |
| @mashiliyanage | Link | Can I call you little sister? Your dance was full of playfulness and glowing with so much vitality. I can see a lot of talent in you, I hope you will continue to dance! |
| @chamudiliyanage | Link | Wow, I really envy your long legs! This dance has a more effeminate feel to it but the movement looks to be very natural which I thought made the dance very comforting to watch! |
| @mightyblueberry | Link | This was the entry which surprised me the most. Actually the whole video was just a whole lot of fun and I thoroughly enjoyed watching it. It was so fun, like watching a variety show! You have wonderful knack of making people laugh mightyblueberry, so much fun and thank you for a very enjoyable show! |
| @ukchong | Link | Very impressed with this dance. You have such a good grasp of rhythm and clearly you're a secret expert at this! The feel of the dance was very spot on, are you sure you're not Puerto Rican?? Although the dance was short, it was a very high standard! |
| @azucenita | Link | I can tell you have a lot of talent for dance. With more training, maybe you could become a dancer one day. The only downside was the quality of the video which wasn't very clear! I would love to see a higher resolution video so we can see your charm more clearly! |
| @josegregori | Link | I really enjoyed this entry, dancing together with family is always a wonderful way to enjoy each others time. You really stole our hearts and gave us so much happiness in this video. Bravo! |
---
台湾最亲切的地方在哪里,我想鹿港小镇算一个,说起鹿港小镇这个名字,吃货们再熟悉不过啦,在大陆有一家非常受欢迎的台湾菜餐厅,就叫做鹿港小镇,点一盘卤肉饭尝一口肉香,就仿佛瞬间来到了人潮汹涌的台湾夜市,当然还有罗大佑那首熟悉的《鹿港小镇》,思乡的旋律是否还在心头萦绕呢。今天我们就一起去看看,让游子们魂牵梦萦,抒发情怀的亲切小镇——鹿港镇,它位于台湾的彰化县,是中部西海岸一个有着显赫文化历史的小镇,就像歌里唱到的,无论这个世界如何的千变万化,鹿港小镇依旧保持着人们心中最亲切的故乡的模样。
鹿港里的古朴老街
听说"一府二鹿三艋舺",曾经是早期台湾汉文化鼎盛发展的标竿,分别指的是台南、鹿港和台北万华,其中的鹿港正是当年台湾历史文化风貌与商业最杰出的见证。来到鹿港老街的牌坊前,已经能感受到那种古朴的气息啦,红色的砖,青色的瓦,仿佛诉说着小镇人日出而作,日落而息,平凡却不平淡的人生故事,鹿港老街指的是鹿港镇古市街和五福大街一带。虽然道路窄窄的却是满满的情怀呀,弯弯曲曲的羊肠巷道上,扑鼻而来茶叶蛋的香味,悠闲的路人翻转着轮盘游戏,奖品是一根台湾香肠,还有门前坐着发呆扇扇子的精品店老板,浓郁真实的生活气息包围着我,好像走在了回家的路,熟悉感大于陌生,到处是耐人寻味的古朴风貌。林立的旧式店屋里,有80年代的复古游戏机,金光闪闪的古董店,卖木质饰品的手作坊,还有列成一排,注定会捕获人心的古早味小吃美食,处处的惊喜让我目不暇接,可以想象到当年小镇繁忙的盛况。眼前似曾相识的街坊小巷,好像带着一丝泉州的风味,确实有着"繁华犹似小泉州"的美名。突然捕捉一只趴在小摊上打瞌睡的可爱猫咪店小二,忍不住过去和他合个影,记录一下太阳底下懒洋洋的佛系表情。
鹿港老街上密集遍布着传统建筑,让我怀疑自己是不是来到了古装片的拍摄现场,老旧的木门刻上历史的年轮,挂着春联很有年代感,让我想起了周杰伦那首《上海一九四三》,泛黄的春联还残留在墙上,依稀可见几个字岁岁平安...轻扣斑驳印记的古代木门,听着历史的脚步声愈行愈远。随机钻进狭窄的砖墙小道,便偶然发掘到完美的秘密摄影基地,眼前空灵的场景,不禁让人向往通道那头的未知。接下来骑上当地居民热情推荐的双人脚踏车,去探索一下鹿港镇繁密的寺庙古迹吧。历史悠久的天后宫是全台湾四大妈祖庙之一,古香古色的宗教建筑很有特点,妈祖庙里弥漫起阵阵香火,十分鼎盛,虔诚膜拜的人们吸引不少游客驻足观看。
神秘的"摸乳巷"
最后不得不带大家去探一探的就是摸乳巷,绝对是来到鹿港不容错过的精致小景点,然而,能够使得这条小巷在鹿港镇众多小巷里面脱颖而出的原因,应该是这个让人浮想联翩的名字吧。这条小巷的原型其实是拥有200年历史的防火巷,如今却因为有了这个非常形象的新名字而成了当地的网红小巷。这条小巷的宽度只有70厘米,只有一个人的宽度,万一遇到两人相遇的情况,就只好侧着贴身而过,因此戏称"摸乳巷",这条巷子到底有多窄呢,好奇的朋友应该能在接下来的视频中找到答案啦。
会呼吸的高美湿地
离开了充满故乡情怀的鹿港小镇,再带大家去看看美到让人心醉的高美湿地吧,高美湿地也是高美野生动物保护区,位于清水大甲溪出海口的南边,面积广达701.3公顷,曾经的高美湿地是海水浴场,后来因为泥沙日渐淤积,逐渐形成了如今生态丰富的高美湿地。这里有着得天独厚的丰富自然资源,作为少数几处雁鸭集体繁殖区之一,在这里栖息生活的鸟类就多达120多种,想要欣赏美妙的湿地风光,并探寻野生动植物资源,这里绝对是最完美的去处了。早在来之前,从网络上看见高美湿地的照片就已经被深深打动了,无论是晴天还是阴天,都散发着最为纯天然且美丽动人的姿色,这片纯净的湿润净土还有着净化生态的作用,有着"地球之肺"的美名。其实这还是我第一次看见真正的湿地,茂密而翠绿的水生植物,潭水之上朦朦胧胧的蒸汽温柔的飘散,时而有可爱的小生灵出现在眼前,仿佛自己来到了另一个世界,一个纯净得不含一丝杂质的天堂。一开始我以为湿地上星星点点的白色是小石子,仔细一看,原来是小螃蟹们在搬家呀,叫不上名字的小银鱼活泼极了,在半土半水的湿地上,摆动着小脚边游边走。
为了最好的保护生物多样性,管理员还特意在湿地之上搭建了木头长廊给游客们走着观赏,这样在欣赏美景的同时也不会打扰到两旁辛勤忙碌着的小动物啦。远处映入眼帘的是两排巨大的风力发电车,巨大的叶片随风转动,壮观无比,在夕阳之下倒影在水面上,形成了迷人的剪影。我静静坐在长廊边,近距离感受大自然的呼吸和心跳,享受在风吹草动之中一望无际的湿地和那一份内心的平静。顺着木头长廊走向远方,扑面而来的是一片水光天色的盛景,我忍不住脱鞋脚踩进这片淤地,体会大自然的温度,泥滩上泛着浅浅的水波,泥土细腻不粘脚,于是我调皮的踏起小浪花,放任泥水溅到脚背,总觉得踏过了湿地的泥土和水花,才算是真正来过。
日月潭文武庙
这座雄峙于日月潭北面山麓的文武庙真的惊艳到了我,面朝黄昏下蓝紫色的日月潭风光,这座文武庙更加的凸显出非凡的气势,当灯光渐渐点亮,可以看到眼前浑厚辉煌的寺庙,仿佛是一座巍峨耸立的高大城堡,寺庙内金黄色的殿宇散发出光芒,神圣而炫丽,仿佛指引着我走上寺庙的石阶。一步步登上366级石阶,就可登抵,更可以远眺日月潭全景。台阶上刻有366天每日的日期,和当天出生的名人名字,值得细细观赏。不走进这座文武庙怎么会知道一山还比一山高,原来藏在寺庙石门之后是更深更高的庙宇,就这么依山层层修建,形势陡峻,非常的庞大。庙宇以金黄色调为主,雕梁画作独具匠心,细腻精致,庙宇之内也是香火繁盛,气势恢弘,富丽堂皇并且格调高雅,让人仿佛捕获一股心安的魔力。文武庙建立于1932年,奉祀了孔子、文昌帝君、关圣帝君及从祀诸神。殿前的紫色双龙戏珠石雕非常有特色,最有趣的是,在庙宇之内还提供了拍照的区域,可以举着各种有趣的牌子发挥无限的想象力和创造力。
逢甲观光夜市
台中市的逢甲夜市又称文华夜市,是全台湾最著名的观光夜市之一,来到这里最强烈的感受就是,这里好像是台中年轻人的聚集地,处处可见不可抵挡的青春活力,让人心跳加速,光看这个无比庞大的共享单车及机车停车场,就已经觉得相当壮观啦,周围有逢甲大学等不少院校,我想这里一定是大学生的最爱吧,惊喜的是在这里,我还找到了之前很喜欢玩的迷你KTV,曾经在steemit上用咪哒minik留下了许多充满旋律的快乐记忆。迷你KTV来到台湾生意依旧火爆呀,门口已经不少年轻人在排队咯。逢甲夜市给我最大的印象就是这群对于美食,充满激情和无限创造力的年轻人。夜市上大多数店铺介绍的美食应该都是他们自己的独特创新,比如我看到了豆浆红茶,炒面面包等等这些独具匠心的创意美食。
我想这也多亏了台中年轻人开放包容的心态,敢于尝试新鲜的创意,才得以激发了创意美食良性发展的大环境,给了这些独一无二的美食问世的好机会。这次偶遇街上一位小哥哥背着炒泡面的灯牌,于是决定鼓起勇气去尝试一下。让我意外的是,没想到传统的泡面用炒菜的方式这么一炒,变得格外好吃。用维力炸酱面,搭配上油锅爆炒的香葱,以及肉丝,包菜丝和萝卜丝快炒,打入生鸡蛋拌炒,配料丰富,口味鲜美极具特色,真叫人难忘呀。今天的台中文化美景及美食之旅就要告于段落啦,之后还有更多关于台湾的有趣旅游故事想要分享给大家。