Maya Bradshaw LOVES her daughter, Victoria, with her whole being.
Take time to LISTEN to a mother's pleas to be reunited with her precious daughter.
The Ministry of Children & Family Development (MCFD), in the Province of BC, Canada, has snatched her child away and refuses to help this family.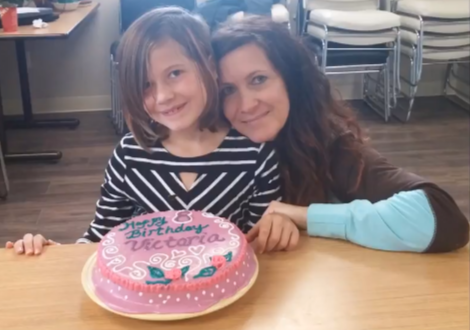 Not only did they put her daughter in Foster Care, but she has been informed that the child has been moved to a new location, likely the Victoria area of BC, and is now in the process of being adopted to complete strangers.
This poor mother has owned up to her mistakes.

She stayed for too long in an abusive relationship, which caused MCFD to have concerns about her daughter, Victoria. Yet this legitimate concern for the child should NOT be a final sentence that separates a mother and daughter FOREVER!
Maya clearly knows where she went wrong and has successfully changed her course;
her life is back on track.
She has since done whatever it took to prove herself worthy of a Second Chance with her daughter.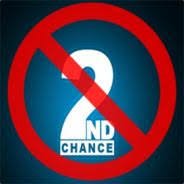 She is still raising her other children, BUT they will not return her youngest.
They will NOT give a LOVING and grieving mother a SECOND CHANCE!
The Siblings are also barred from ever communicating with her.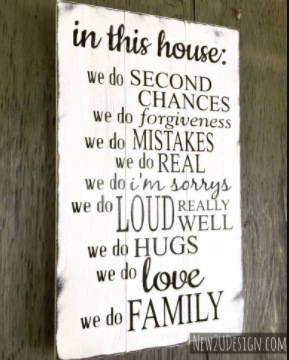 MCFD workers are HEARTLESS!
They do NOT protect Children.
They do NOT protect Families.
This is clearly the Ministry of Children and Family DESTRUCTION -- not Family Development!
LISTEN to Maya Bradshaw on Youtube as she POURS out her broken heart, after discovering that her daughter is being given away forever.
WATCH & LISTEN for 7 minutes to this "Mommy's Movie for a Special Daughter Stolen by MCFD"
This mother has done interviews and has been trying SO HARD to get her story out to the public ever since MCFD took her child and refused to return her home.
Now Maya needs OUR HELP to locate her Legally Kidnapped Daughter.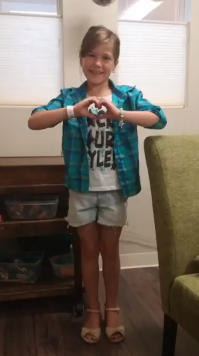 This is simply WRONG. Will we as citizens continue to ALLOW those in government power to KIDNAP our children, and remove children forever from their loving families that are yearning for them to return home?
This is inhumane! This is despicable!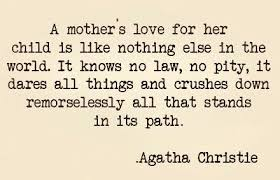 I found this desperate plea that Maya Bradshaw put out on a News Facebook Site, on November 24, 2017, shortly after she made the above video upon finding out about the adoption. It is a call for mercy to the family that is adopting her daughter, Victoria.
I am re-posting it here. It has not had much visiblity on Facebook, and it could be deleted. But now it is on the Blockchain forever.
TO THE POTENTIAL ADOPTIVE PEOPLE IN THE VICTORIA, BC AREA:

My 9-yr-old daughter, Victoria, means more than anything in the world to me .... and as devastated as I am right now, and when I made this video (YouTube) today, I am not giving up on her.

She IS MY life, just as her 2 brothers are -- yes she has 2 brothers who love her dearly as well!

I will fight until my last breath to find her, and reunite, as today I am a proud mother, and have a good stable life, job, home, pets.

Today I have been doing my best to completely overhaul my life from what it was then, over 4 years ago, in an abusive relationship. Today I am a success story for an abusive past and starting over ..... My biggest regret, not leaving, and not listening to anyone and now I'm supposed to pay a life sentence with my daughters life for my mistakes then ....

I have always been a devoted loving mother, not perfect but what mother is .... loving, attentive, caring, and spoiled my kids!

There are thousands of children out there that need help, good families to adopt them as they have no competent families to take them legitly as they age out of care.

Yet there are MANY children that already HAVE good families and that if MCFD were to acknowledge significant lifestyle changes and give us back our kids when some of us have their brothers and sisters at home .... our kids in care would truly be loved and safe with their biological families!

I know you don't know who I am .... and whatever you were told by MCFD most likely isnt the truth. I don't fault you for wanting to adopt however you probably should have inquired better as she already has a loving family! I mean how can a potential adoptive parent not question where a child comes from and want to know more? I would never just take someones child if they were able to go home, and had a home!

I AM HER MOTHER! What MCFD has done is legally kidnap MY girl because they won a CCO after only a couple months to show change - they didn't allow me time, this is how they win. I attempted to appeal; however, I didnt have a lawyer at the time to fight!

Then they give her or sell her to you! You are not her parents, I AM! And today there IS NOT one reason that I cannot take care of and have my daughter home!

This is disgusting and inhumane, as my girl is 9 years old, she turned 9 on October 14th ..... she lost her mother, family, brothers, foster mother, school, cat and friends and her life in the Kootenays ..... to be moved far away with potential adoptive parents.

Do you know that my daughter wrote a letter to the Judge in March begging to come home. Do you also know the last time I saw her (before MCFD started alienating so she would forget me) she held onto me in the back seat and cried to come home! Do you know that MCFD just up and cancelled visits in April, just because, then didnt talk to me until August ..... so I never knew until just last week November 16th that you had her....no signature required!

Do you know that I have never looked back from the life I had then, and that I will NEVER EVER stop trying to get her back for the rest of my life ..... that I am a good mother, who made some mistakes in her past but that changed, and I without a doubt deserve MY Victoria home!

I deserve to raise my daughter, to tuck her in, to teach her to cook, and to laugh with her beautiful smile and snuggle like mommies should, to do homework, make sure she is safe, and enjoy our family with her! 😢💖

....PLEASE SHARE ALL OVER BC, ESPECIALLY THE ISLAND!
https://www.facebook.com/ctvbcnews/posts/1896826200357763

...
I am in tears after reading this mother's plea.
Children should NOT be Kidnapped away from loving parents and then Adopted out without permission.
In no way does this represent Child Protection or Family Protection and it certainly harms the development of all the children in the family.
Unfortunately, governments kidnapping our children and showing no remorse for the evils that they do, is nothing new. That is why @familyprotection was founded -- to reveal stories like these, and to come up with a way to stop these horrors from continuing.
....
Governments around the world,

are using "Child Protection Agencies"

to take children away from loving families

and place them in foster care or group homes

or place them for adoption.

THESE FAMILIES NEED PROTECTING.
Share your own story and use the tag #familyprotection
TOGETHER LET'S STOP LEGAL KIDNAPPING