Hi Friends,
Even though I like to eat, I confess that I am not an expert in the kitchen. I can grill a nice steak, make some fantastic scrambled eggs, and serve up ice cream well, but beyond those things, I am a novice.
Take for instance this: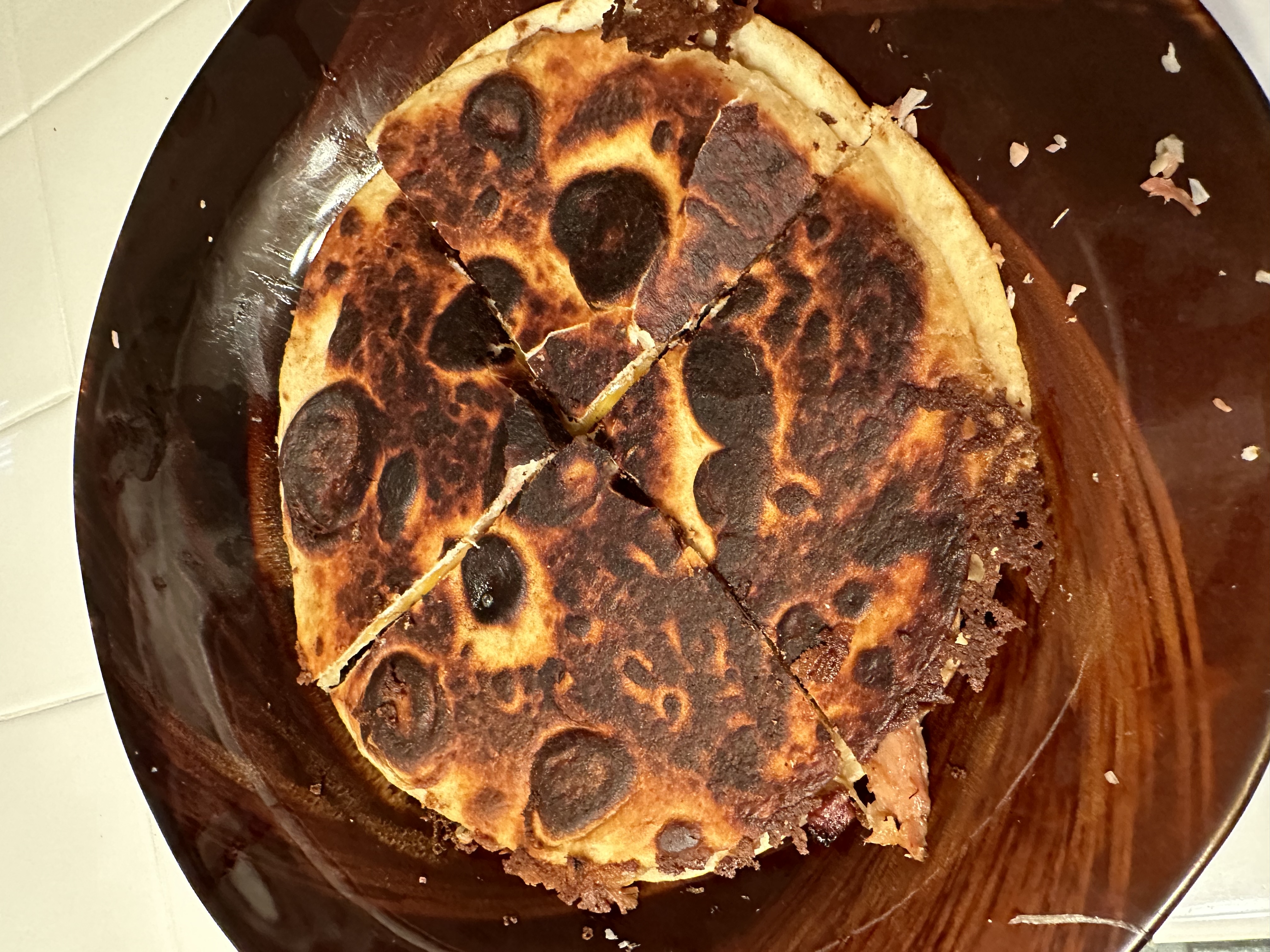 I can't even make a quesadilla without setting off the smoke alarm, lol.
Cheese between two tortillas can be tough, I guess.
Oh well, it gave it some extra crunch.
Thanks for coming by,
Brian