I"m quite sure we've all heard the phrase "like father like son"? Well it is not just a phrase anymore. In football there are cases where father and son ply the same route as football players.
But who are this Father and Sons?
A few days ago, i made an article on "5 famous father and sons in football". I got a lot of positive feed backs from you guys so i have decided to drop a part 2 of the first episode.
Here's the link of the first post episode https://hive.blog/hive-101690/@kingkenny44/5-famous-father-and-sons-in-football
Alf Inge Haaland and Erling Haaland
Alf Inge Haaland shone as a defensive midfielder before having his career cut short by a robust challenge from Roy Keane who have since denied this allegation. His son Erling Haaland is considered to be the hottest striker in the world right now. The 20 years old since joining Dortmund from Salzburg has scored a total of 47 goals in 47 games across all competitions. For a player his age his record is unheard of, and many believe the Leeds born striker would one day win the Ballon d' Or.
PATRICK AND JUSTIN KLUIVERT
Patrick Kluivert is the third highest goalscorer for the Dutch national team. He netted 40 times in 79 appearance while at the club level he had a goal per two game record for both Barcelona and Ajax. Justin his son has an eye for goal just like his father, the pacy striker has played for both Ajax and Roma. It is also worthy to note that both father and son made a debut for the Dutch national team at 18 years of age.
GHEORGHE HAGI AND IANIS HAGI
Gheorghe hagi was a star in the Romania national team squad in the 1990's he possessed a magical passing ability, as he could pass the ball in a very magical manner. Before going into management Hagi senior played for both Barcelona and Real madrid and Hardly would you talk about football in would you not mention the Hagi family. His son Ianis just like his father plays in an attacking midfield position he possess the same passing ability which his father is known for. Ianis has played for both Rangers and Genk.
ENRICO CHIESA AND FEDERICO CHIESA
Enrico Chiesa was considered to be one the most exciting strikers in Italy during his playing days in the mid 1990's. He was a dynamic player of the ball, he won the Coppa Italia with Fiorentina between 1999 and 2002. His son Federico just like his dad is a dynamic player who broke out from Viola academy in 2016 before moving to Fiorentina just like his father, he is thought to be extremely talented and currently he plays for Juventus. The young super star is also regarded as one of the promising prospect in football.
DIEGO SIMEONE AND GIOVANNI SIMEONE
Diego simeone nick named El cholo is the current coach of Atelitco Madrid. He was also once a footballer who played for the Argentine national team and Atletico Madrid as a midfielder. Diego is considered as a legendary figure in Madrid because of his achievements as a player and a coach. His son Giovanni scored 8 goals in 40 games for Fiorentina and was once link to a move to Atletico to which simeone warmed to the idea saying.
My son has everything to play under me, but I will never sign him," Diego said in September 2018. "Unfortunately, I'm never going to sign him for my team, I never want to totally rule the possibility out on one hand but it would be very difficult to have a son in the locker room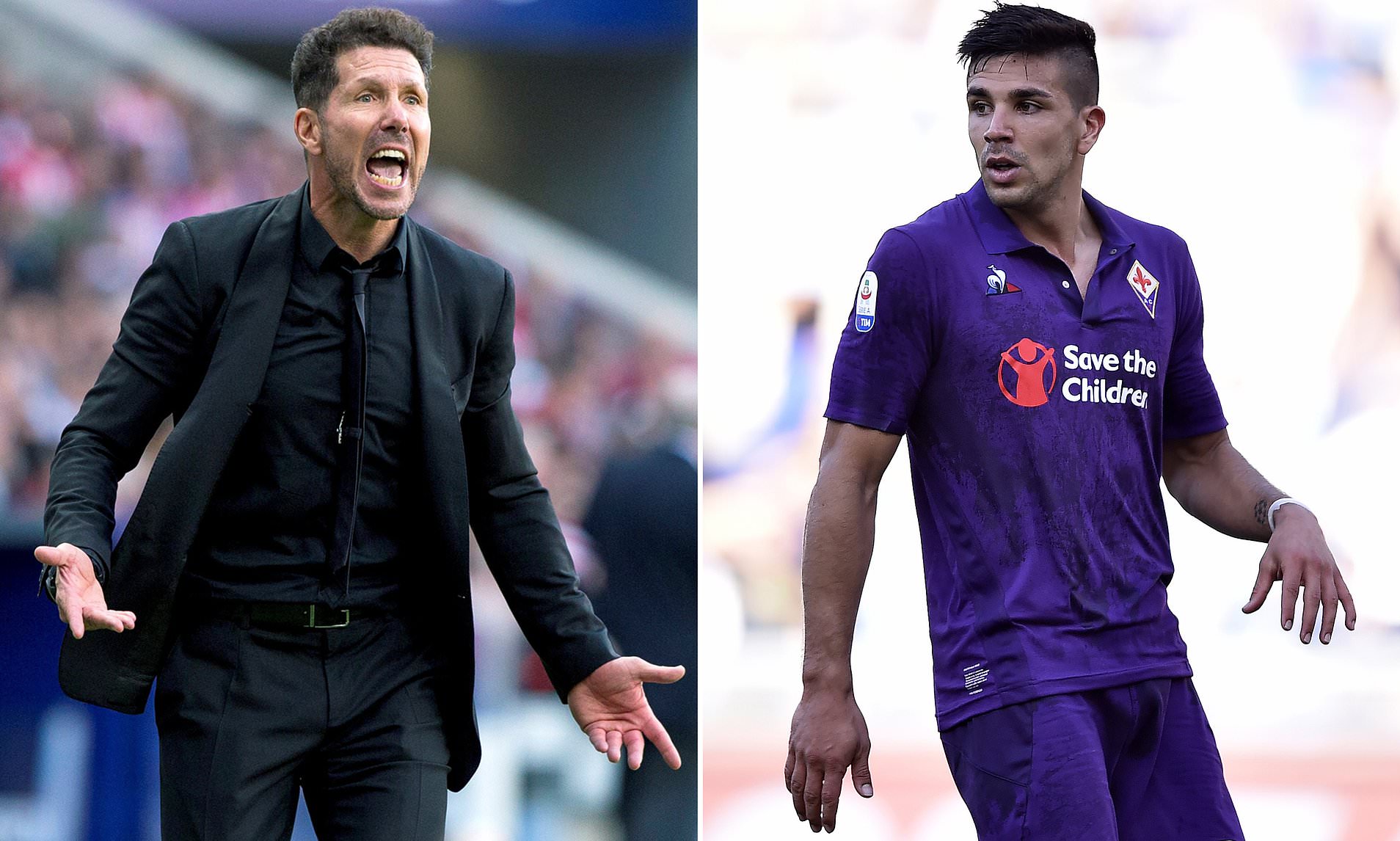 It's a wrap, thanks for reading.