Hive Open Mic ( #openmic ) is a global community celebrating live music on Hive. Each week is a new event, encouraging musicians to share songs with an international audience.
---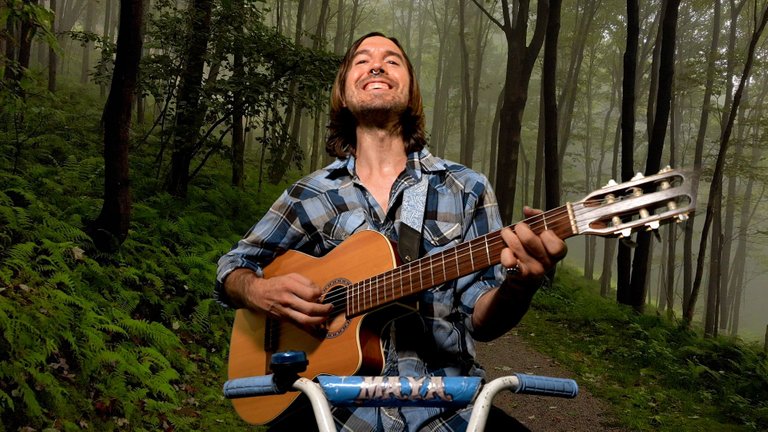 This week has me in the Spring spirit, ready for a bicycle ride. In fact, it turns out there are a lot of occasions to celebrate bicycles this week: Tuesday was National Bike Day, yesterday was the 4/20 holiday, and tomorrow is Earth Day, yay! "Bicycle" is also the theme of this week's Hive Open Mic event, expertly chosen by @palimanali.
I happen to have a song that mentions bicycles in it, and I'm happy for the chance to share it today. I remember a time just before my children arrived, when I bought myself a bike to ride, while I was in grad school, and I felt like a kid again then. Yes, this song brings me back to the bicycle days of my childhood, popping wheelies.
One time, I rode my bike into a dust devil. Do you know about dust devils? They're basically whirling winds kicking up dirt, like mini tornados. Knocked me off my bike, ouch! Another time, I waved at a friend's car passing by, and then my wheel hit the sidewalk, sending me flying, flipping over the entire sidewalk, and landing on the cushy grass. So many spills, and that's just part of the thrill.
---
When I Come Down
In the city is where I'm living
In the country is where I'm from
Where the children freeze their toes
Making snow angels
Where the children crash their bikes
Into dust devils
I'm on my way way up to the mountains
I'm on my way way out out of town
I want to climb those hills in the clouds
I want some stories to tell when I come down
In the city is where I'm living
In the country is where I'm gonna go
Where the huckleberries hide
Where the grizzly bears reside
I'll kick my outdoors open wide
I'll let my inner animal outside
I am a wild child with childish needs
And the wilder part of me belongs in the country
I'm on my way way up to the mountains...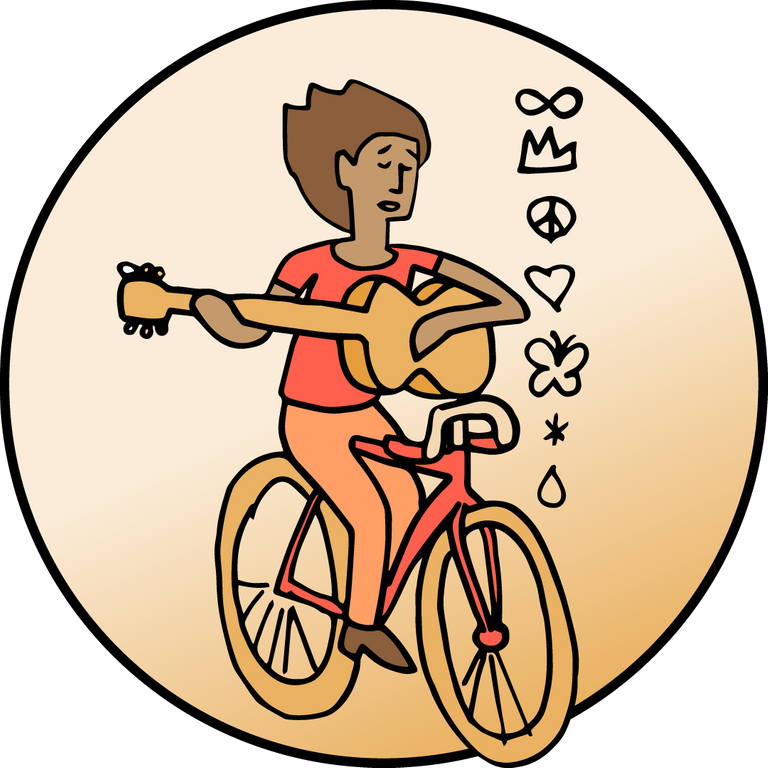 ---
Acknowledgements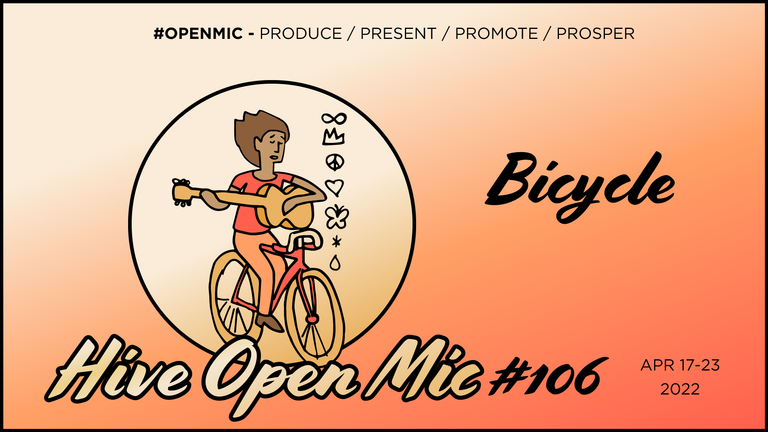 Hive Open Mic - Week 106 is underway right now, with the current theme: "Bicycle". We introduce new themes every Sunday, inviting musicians to share a common current. Musicians always have full freedom to bring whatever music feels inspired in the moment. There is still time to jump in and enjoy this week's Hive Open Mic event!
💛