This week's #hiveopenmic theme is "Freedom" and a lovely theme to explore many different avenues. Thank you, @natashamartinez for the great choice.
I am really enjoying listening to the wonderful variety of music here each week and am eternally grateful to be part of this wonderful community.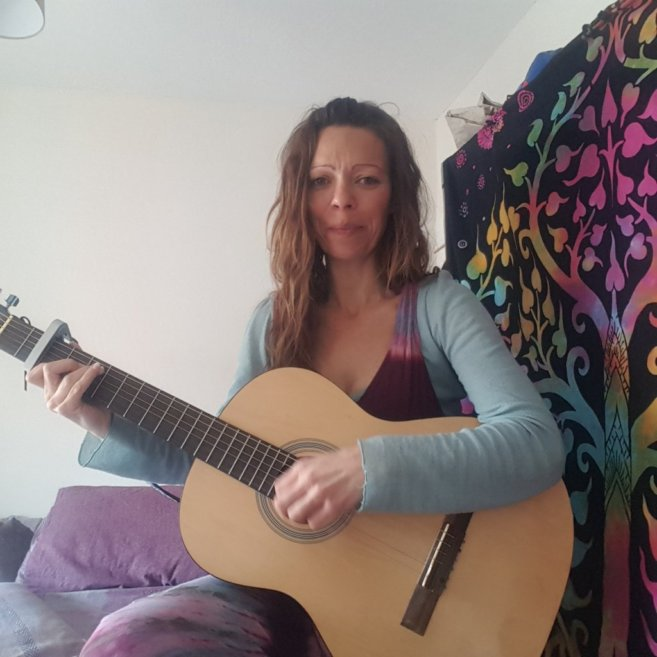 It's still the Easter Break here, so I was relegated to my bedroom to record this haha. Maybe that's a bit ironic, trapped in a bedroom to record a song about Freedom, but at least tucked away in there, I had the freedom to explore this theme with a new song.
I wanted to explore my personal feeling of freedom in this song. I love nature, and the way I feel at peace when I am in a forest or by the sea.
Being in touch with the natural world brings a feeling of peace to my soul. By observing the sounds and the sights, helps to make me feel present. I often like to walk barefoot which helps with the connection to our mother Earth.
I feel that if we really want, we can be free anywhere we choose if we can resonate with the natural environment. it's a feeling I like to bring with me when I am unable to physically be there. A kind of meditation and that's what I hope is reflected in the song.
I hope you enjoy...
In This Moment
As the sun rises up to greet me
Feel the warmth upon my skin
Open eyes to see her beauty
Closed eyes to feel from within
Ooh here in this moment
Ooh I feel so free
Take me down to the water
In amongst the trees
Flow calmly as my heart beats
Feel it washing over me
Ooh I am present in this moment
Free to be me
Sometimes the beaten path is lonely
So I make tracks on my own
So all the free souls can unite
Oh that's when we will be home
Stand like a tree in the forest
Nature nourishes my soul
Her beauty is my temple
It's here that I am home
Ooh I am grateful for her existence
Ooh I feel at ease
Ooh to feel her presence in this moment
Ooh, it feels so free.
~ONE LOVE~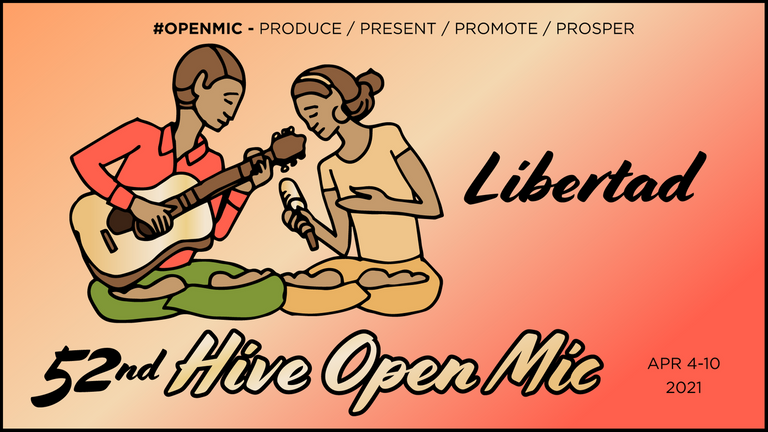 Acknowledgments

In the Hive Open Mic community, every week is an inspiring musical journey. Here, talented musicians bring their gifts to the virtual stage, reaching around the world. Listeners gain human connection on levels of heart and mind, including people of various cultures and languages. This is the harmonizing power of music.

Gratitude goes to the originators of Hive, who planted the seeds for us to grow and flourish here. Gratitude goes to the @OCD Incubation Program and other community cultivators, allowing newcomers to find their niches, and comfort zones. Gratitude goes to all the people who share their energy here, helping each other to thrive.

(Credit to @cabelindsay for the above community information and image)





***





CommunityIIDiscord

***

***