designed by @promzyelisha
Dear Hivers!

This post was written to introduce to all Hivers our newly created Hive Community "HiveBootcampHub" with community tag "hive-109221" and to also give an highlight of all activities for the past two months in the Hive Bootcamp Hub community in general. Before going further, kindly subscribe to our HiveBootcampHub Community here.
Two months ago, we launched Hive Bootcamp Hub as a Native community which was created mainly to help onboard, educate and promote Hive to the Masses. Since Hive Bootcamp Hub came into existence, we've been taking bold steps to help make Hive a leading hub in the Social Media industry at large. We've carried out a good number of activities and they include the following:


---
Live Tutorial Class

We have been able to organize 6 live tutorial classes since we came onboard. We also gave out lecture note of each of those classes as they were all published on our official Hive account for record purposes and for newbies that will be joining the ecosystem in future to have access to our educational materials as it would help them have a basic understanding of the platform.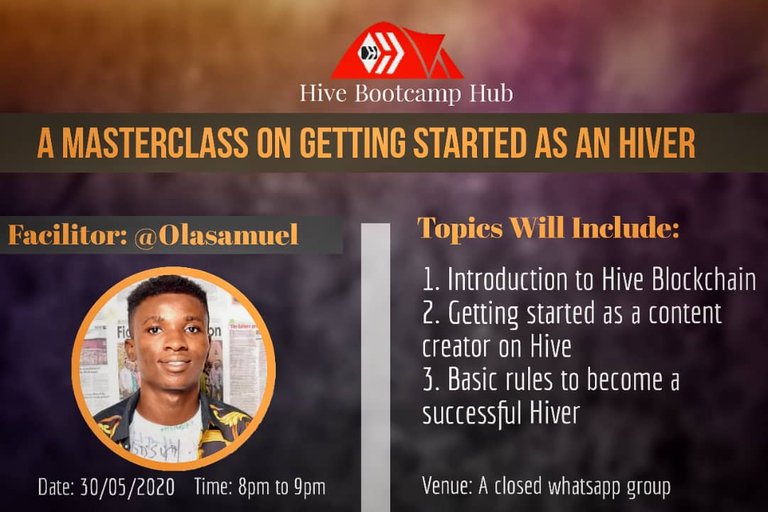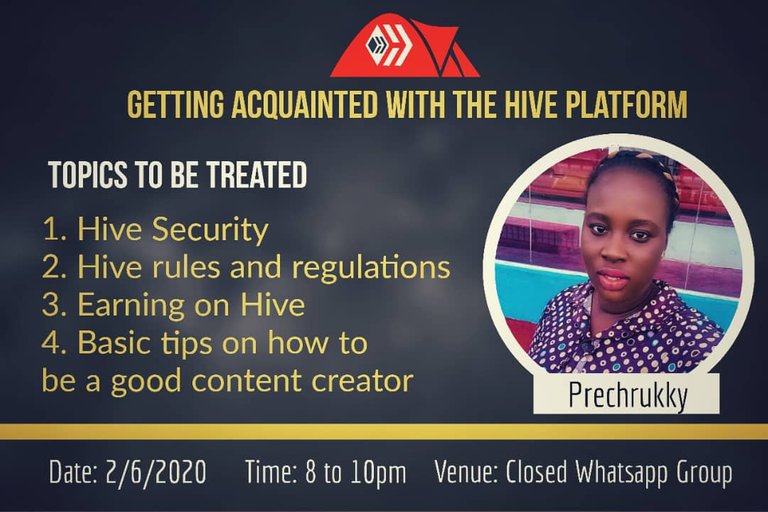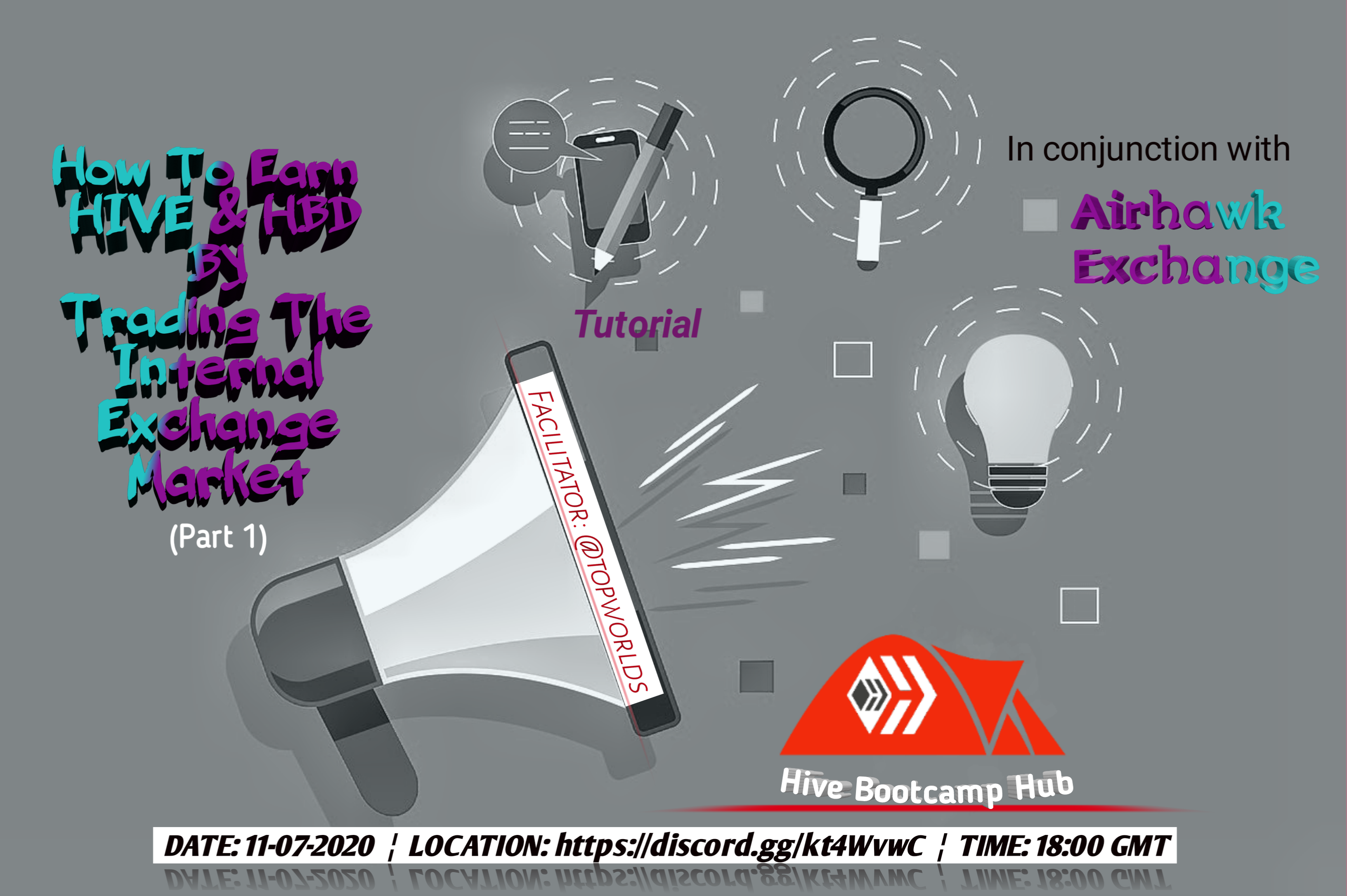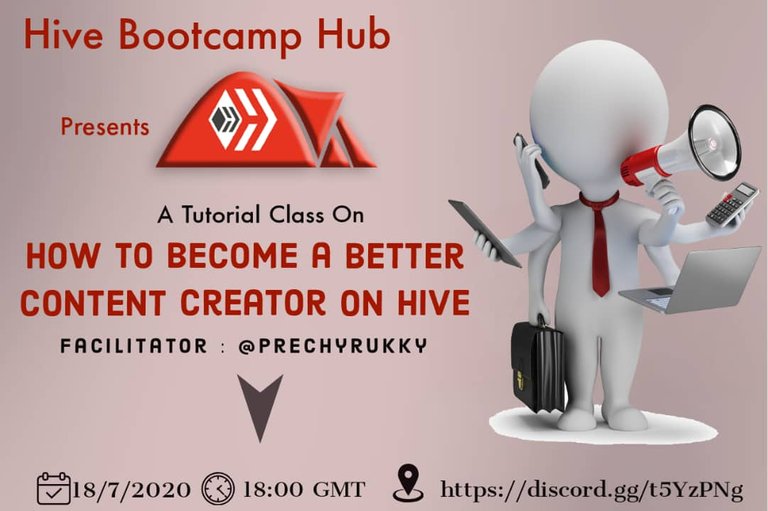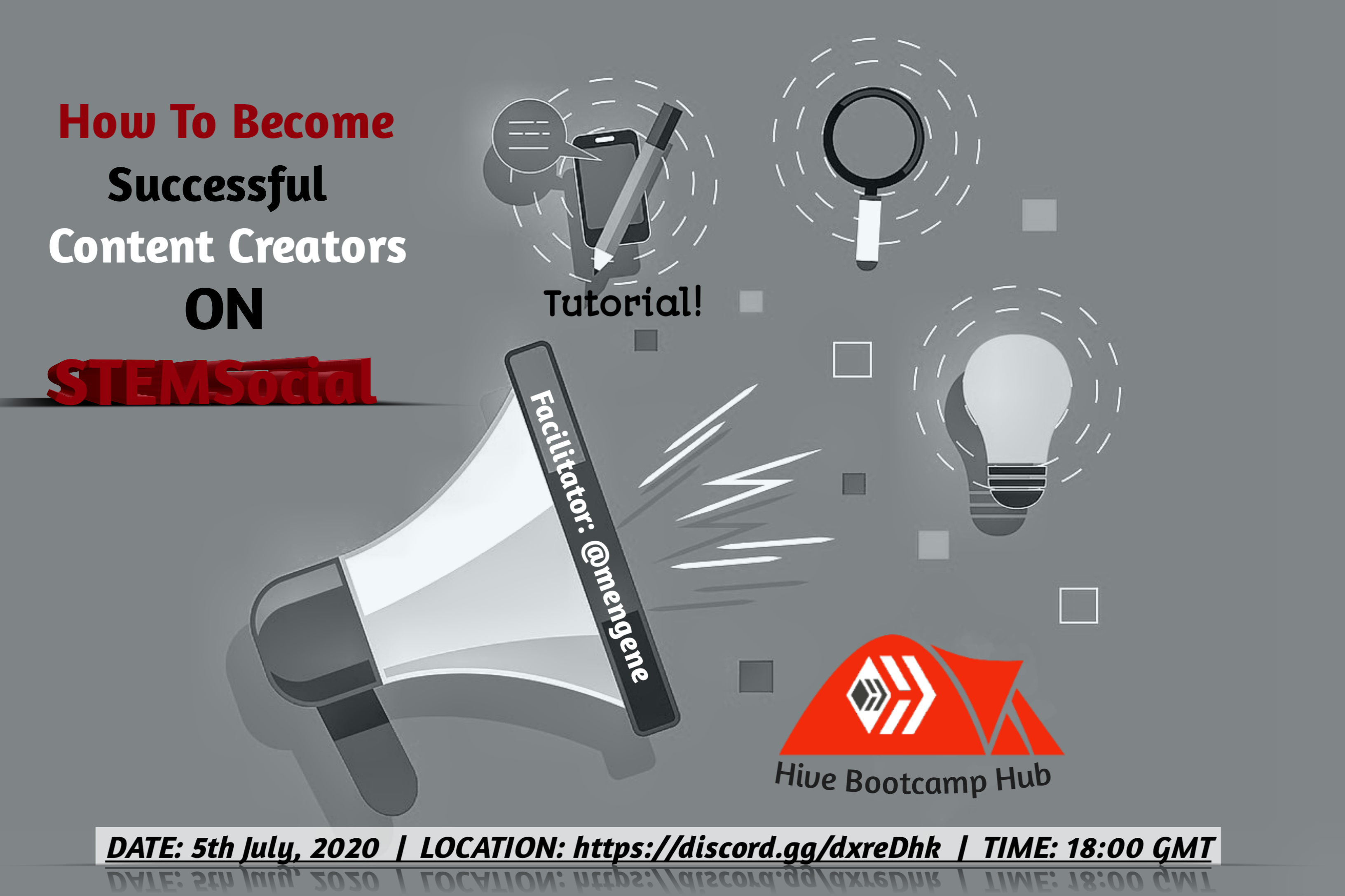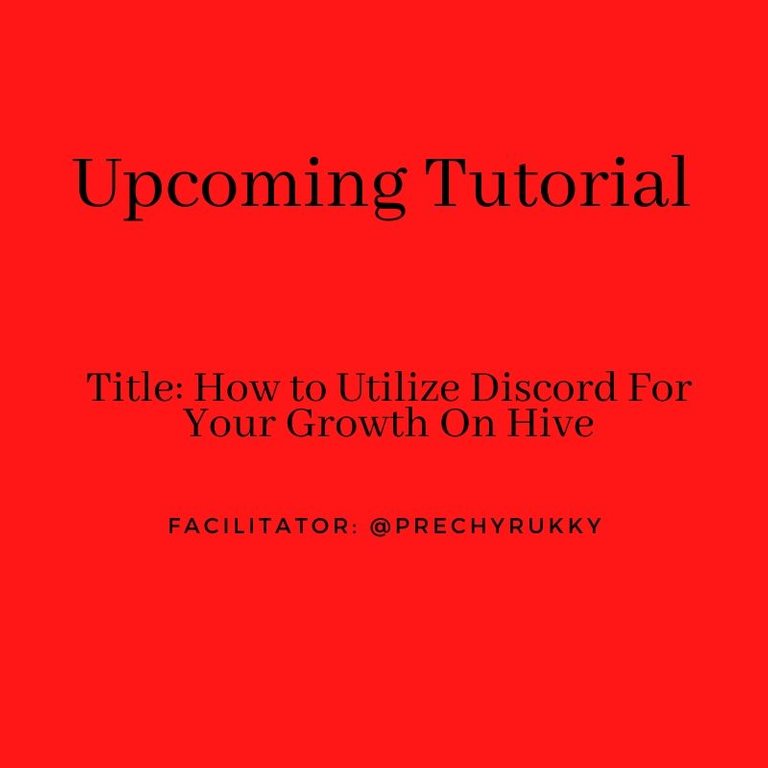 ---
Partnership with Airhawk-Exchange

As part of our mission to educate Hivers and promote Hive platform, we made a partnership agreement with Airhawk-exchange to educate Hivers about cryptocurrency, blockchain and how to carry out trading of HIVE, HBD and other cryptocurrency tokens in various exchanges including Hive-Engine.
---
Lecture Notes

For every tutorial class we have, we give out lecture notes that contains all the information and tips shared in each of the classes. The lecture note are published on our official Hive account here with a special tag given to them so that Newbies that didn't get to witness the class will be able to access those lecture notes at anytime.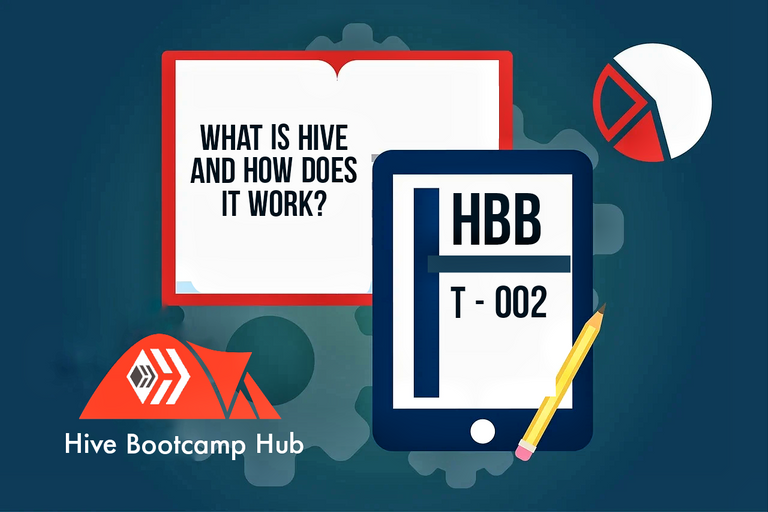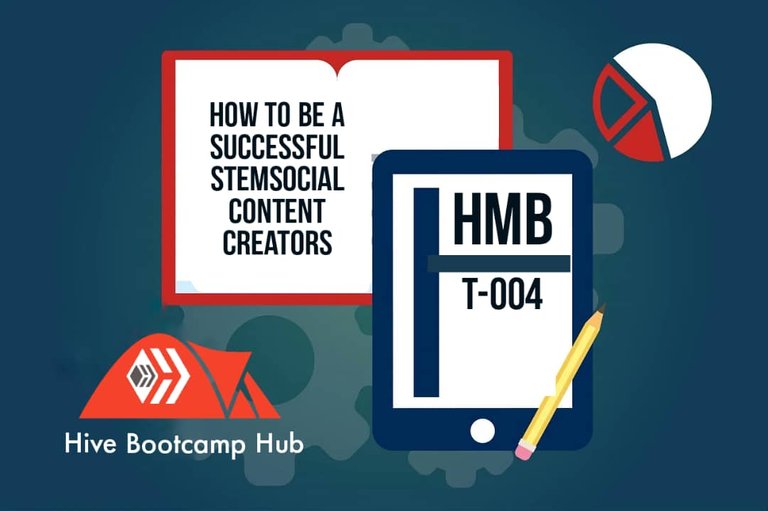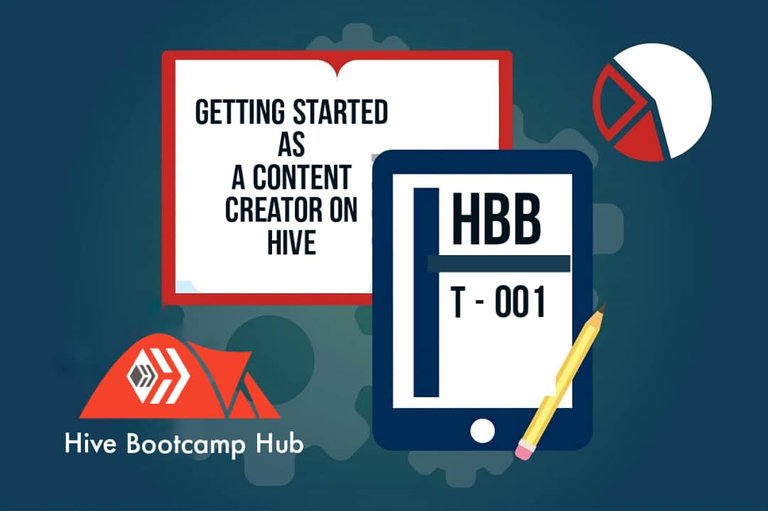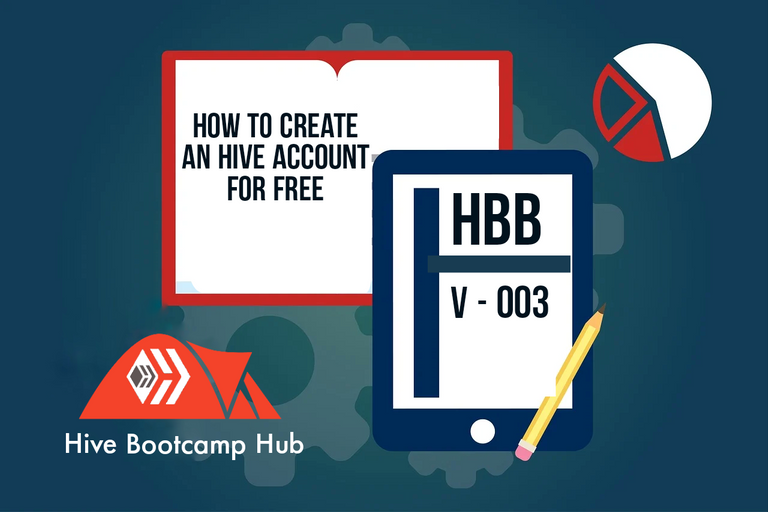 ---
350+ Bootcampers and Counting

As part of our strive to grow Hive, we've been able to onboard new users and bring back old users who used to blog back then on Steem. If we go by counting them one by one, we will be counting close to 100 members out of over 350 members that we have on Hive Bootcamp Hub community both on our Whatsapp group and Discord Server.
---
Twitter Wave (POSH)

Promoting Hive has been one of the main activities in our community and as such, we've been doing all we can to make social media waves on Twitter via our official Twitter account. We've also been pushing our members to join in the quest to promote Hive on Twitter and this is exactly the reason we created a posh channel where every user drop their tweet link on our Discord Server.
---
Delegation to New Hivers

Maybe I should remind you all that Hive Bootcamp Hub is barely two months old and we've been doing all we can to make sure that Hive becomes nothing but the best when we talk about Social media platforms at large. As a part of our mission to give newbies a befitting start on the platform, we delegated close to 200 Hive Power in total to a good number of new Hivers.
---
And Now, CURATION

In a bid to help promote Hive and help Hivers most especially newbies get started as a content creator on Hive, we decided to add to the list of activities we are focused on in our community after thinking it through and we realize Curation is a very good way to make people stay on the platform after they join.
Therefore, we Created own Hive Community with community tag "hive-109221" and we call it "HiveBootcampHub".
HiveBootcampHub is a Native Hive Community that supports quality contents from all niche. Don't get it wrong, we are only adding to the number of things we offer to Hivers just to make sure we get Hive to the next level. Therefore, Hive Bootcamp Hub is a Native Hive Community that is focused on:
Onboarding new users (especially Africans),
Educating them on how the Hive platform works,
Helping them get started as content creators on social media,
Promoting Hive blockchain to the masses (POSH), and
Rewarding or Curating quality contents on Hive
---
Contest and Curation Shows on Discord

We plan to organize contest and curation shows on Discord in the nearest future. Our contest would likely be a writing contest alongside a twitter initiative where we get to promote Hive, onboard new members and at the same time give back to the community. The Curation show will be a live show on our Discord Server where by Hivers will be giving the opportunity to present their articles to everyone and in return get some reward for it if we find their post quality enough. However, we will need the community support to make this a success. Therefore, we will like to request for delegations or donations in form of Hive and HBD which we can give out as prize in contest.


---
Request For Support and Delegations

---
Just as I said earlier, In order to make this a success we will need your support and delegations to @hivebootcamphub which is the community official Hive account. Currently, we have over 100HP staked in the account and we will like to request for your support by delegating Hive Power to our Community Account.

Special thanks to the likes of @hiveangelists, @threespeak, @starkerz, @theycallmedan, and @StateOfTheDapps for organizing the Hive Community Leader Initiative geared towards fostering the development and promotion of Hive. We look forward to continue working together with everyone so that we can make Hive a leading hub in the Social Media industry.
Written and Compiled By @olasamuel

This is the time to get more serious with things
---
The Hive Bootcamp Hub Team ain't tired and we are very determined and focused to see you guys prosper and successful as a content creator and Crypto Enthusiast both on Hive and beyond.
All we need is your support
Join the Discord Server so you don't miss out 👇
---
It's our passion to make sure that the Hive ecosystem continue to grow and we believe the best way to go about this is to take actions that will help bring in new users and educate them on the things that they need to know to be a successful content creator and crypto Enthusiast on Hive.
This is just the beginning of great things on Hive Bootcamp Hub, as we look forward to enhancing, simplifying and making easy the onboarding process of newbies on Hive.
Don't Forget
In Hive Bootcamp Hub, We Nurture For A Brighter Hive Future
---
---
The Hive Bootcamp Hub Roadmap

---
We plan on hosting a tutorial class every Saturdays of the week.

More effective measures to onboard new users and promote the Hive Blockchain will be put in place as we progress.

There are plans to move our classes to Telegram in the future due to the limited number of participants whatsapp can take.

A weekly or bi-weekly publication of our activities will be published to the Hive community.

We plan to hold webinars to facilitate our Hive Bootcamp classes in the future.

There's also the plan to organize contests and giveaways for newbies using part of the funds generated from post payout of @hivebootcamphub Hive account to encourage them
---
The Hive Bootcamp Hub Team

---

We can't do it all alone, Kindly show Support by rebloging!
To delegate, Kindly make use of the links below
50HP | 100HP | 200HP | 500HP | 1000HP | 2000HP
---
Our Social Media Channels

---
Writing might seem lot like a confusing mess, but unleashing your creative mind is really all you need

designed by @dimsyto