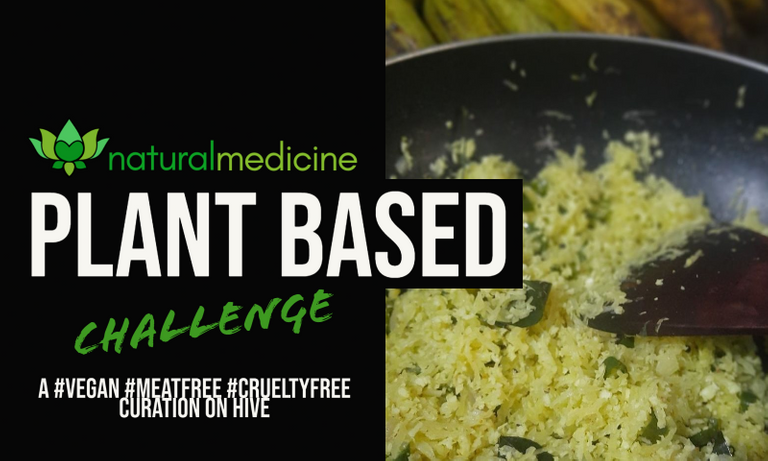 Greetings again my fellow Hivers, it's me @JustinParke with the latest Plant-Based Weekly Cooking Challenge, where I feature last week's winners and provide a new set of ingredients for this week's challenge.

Plant-Power Cooking Challenge
🥦🌽🍉 WEEK #25 🍈🍅🥜
     I should start this off by mentioning a little update, if you'd like to continue earning LOTUS for your posts, you'll now need to use the #lotus tag instead of #naturalmedicine. You can read about why in a post soon to come from the @naturalmedicine account.
     It's Thursday again, and that means a new challenge and new ingredients, each of which you may use one or more within your recipe submission. Not only is this challenge published from this account, I also share the link within the Plant Power curation posted every Thursday via the main @NaturalMedicine account. Now let's have a look at the winners of last week's challenge.

Plant Power Cooking Challenge
Week #24 Winner(s)
HIVE rewards sponsored by @plantstoplanks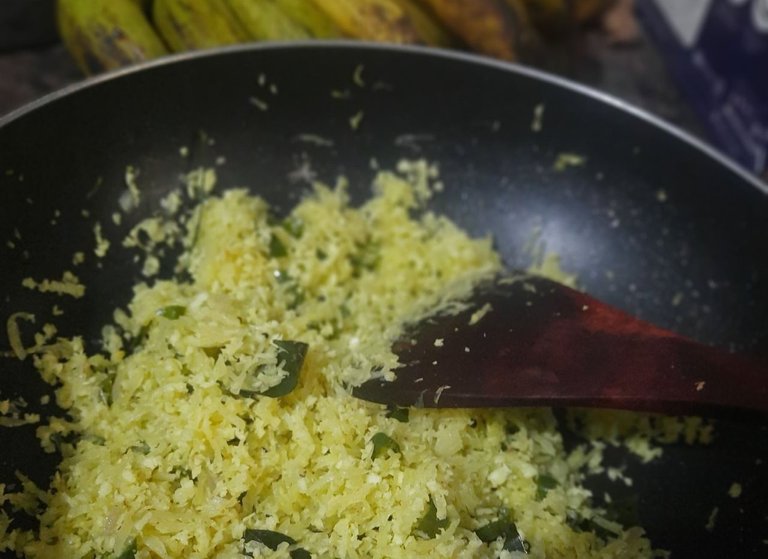 by: @farmlife
     This dish had my mouth watering from start to finish. Almost anything involved grated coconut and stir-frying is going to please my taste buds, but this special recipe is above and beyond. Not only the grated coconut, but the copious amounts of green chilies and curry leaves will stimulate the senses. These flavors all combine to compliment the green papaya that is the backbone of this dish.
     Congratulations @farmlife! You are the winner of 3 HIVE and a 5% beneficiary of this post.
2nd & 3rd Prize Winners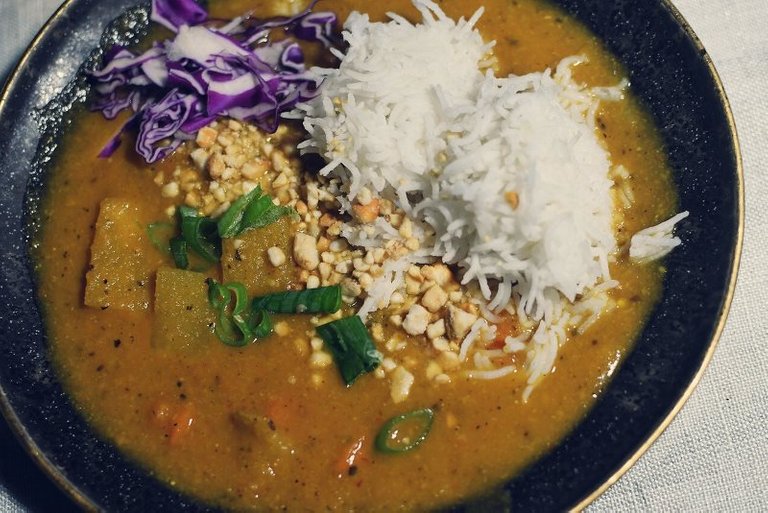 Green Papaya Curry
by: @carolynstahl (2nd)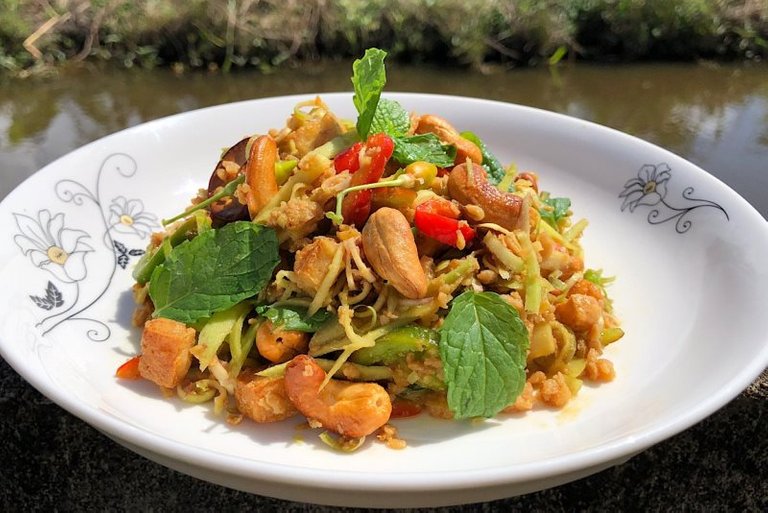 🥭 Green Mango Salad 🥗
by: @sreypov (3rd)
     Sticking with the green papaya theme, @carolynstahl's green papaya curry was also a treasure to behold. She went with Indian flavors and created an awesome curry with an appealing spice mix. I'd love to pair this curry with the other two chefs' plates to create a dinner fit for a king.
     Our Cambodian Ital chef @sreypov was thinking outside the box, and she put some extra special touches on a traditional Cambodian green mango salad. You certainly won't find cashews on any salad in Cambodia because peanuts are cheaper and more commonly used there.
     There was also tempting recipes like @aswita's Passion Fruit Pudding, @tere.alv's Vegan Salad, @chacald.dcymt's Avocado Salad Dip, and @artemislives's Thai-Fusion Vegan Pesto. Be sure to check these gems out if you have time.
---
Week #25 Ingredients/Styles:
| SAVORY | SWEET |
| --- | --- |
| COCONUT | GUAVA |
| SANDWICHES | CASHEWS |
| GREEN PEAS | DONUTS |
The Rules
You can create a dish with all three ingredients, or just one, or even two.
You can use any other ingredient you like, but one of the listed vegetables should be the feature of the dish.
You can use item(s) from the other column if you'd like to use a sweet in your savory or a savory in your sweet, but you must use at least one ingredient in the recommended flavor style.
No animal products can be used
Post in the Natural Medicine community and use any other tag such as #vegan, #plantbased, and #foodie, as your secondary tags
Please drop the link below this post.
Also, don't forget the #lotus tag if you want to earn LOTUS.
The Prizes
Each week I'll choose a winner to be receive part post beneficiary of my curation posts.
1st prize is 3 HIVE + 5% post beneficiary, 2nd prize is 2 HIVE + 3% post beneficiary, and 3rd prize is 2% post beneficiary. HIVE rewards courtesy of @plantstoplanks.
If you'd like to sponsor this challenge, please drop a message below.
Great posts may get reblogged, tweeted, and even tipped!

We hope you get involved with posting lots of yummy #plantbased #vegan #lotus #foodies recipes! Good quality posts might also get a little bit of extra love in the form of tips and reblogs! Stay healthy, stay safe, and stay happy!


Powered by LOTUS token, an alternative health social currency on HIVE. Delegations welcome!
Community II Discord II Curation Trail