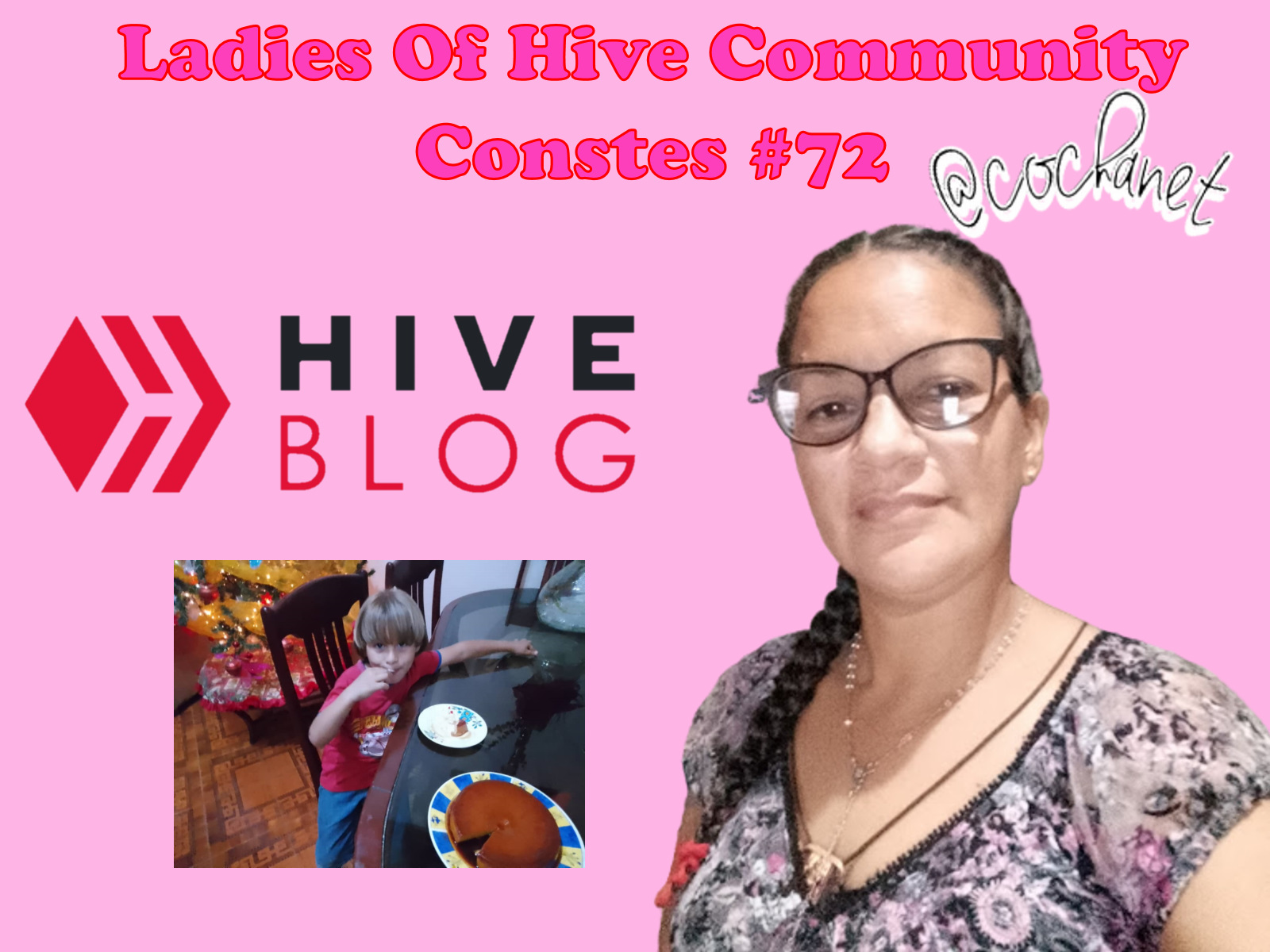 De vuelta de nuevo después de varias semanas sin poder participar, ya que he tenido muchas ocupaciones, acepte dos trabajos más😨, ya que tengo proyectos en mente y necesito recursos económicos para llevarlos a cabo, además de que el internet tampoco fue de mucha ayuda, ya que cuando se va, su regreso es un futuro incierto 🤔
Esta semana me parece oportuna mi participación, ya que con la pregunta que esta vez seleccionare, me será de gran ayuda para para reconocer mis debilidades en cuanto a la temática planteada por @joanstewart ya que en la vida siempre encontraremos desafíos y la diferencia la hará, la reacción que tiene cada persona. Esta semana quiero invitar a mi amiga @editatovar ya que ella es una mujer guerrera que ha logrado superar muchas desafíos y aún así, se mantiene firme en sus sueños.
Back again after several weeks without being able to participate, since I have had many occupations, I accepted two more jobs😨, since I have projects in mind and I need financial resources to carry them out, in addition to the fact that the internet was not very helpful either , since when he leaves, his return is an uncertain future 🤔
This week my participation seems opportune, since with the question that I will select this time, it will be of great help to me to recognize my weaknesses regarding the theme raised by @joanstewart since in life we ​​will always find challenges and the difference will make it , the reaction that each person has. This week I want to invite my friend @editatovar since she is a warrior woman who has managed to overcome many challenges and still stands firm in her dreams.
¿Qué desafíos encuentras difíciles para innovar o impulsarte hacia adelante? ¿Cómo planea superarlos, a través del apoyo emocional ("lo que lo impulsa"), instrumental (buenos consejos, talento), informativo (consultoría, marketing, enseñanza) o de responsabilidad (escuchar al mercado, actuar según las sugerencias)? / What challenges do you find difficult to innovate or propel yourself forward? How do you plan to overcome them, through emotional ("what drives you"), instrumental (good advice, talent), informational (consulting, marketing, teaching), or accountability (listening to the market, acting on suggestions) support?
Actualmente tengo la idea de emprender en la venta de quesillo, postre que disfruto elaborarlo y que siempre es mi obsequio en los cumpleaños, lo cual es molestia para mi pareja, ya que el dice que sería más rentable si lo vendiera. Me encanta ver como las personas disfrutan al comerlo y me echan porras, de muchas de estas personas surgió la idea que los pusiera en venta, pero en este emprendimiento mi principal desafío soy yo misma, ya que me frenan mis propios pensamientos negativos, no creer en mis facultades.
Currently I have the idea of ​​selling quesillo, a dessert that I enjoy making and that is always my gift on birthdays, which is a nuisance for my partner, since he says it would be more profitable if he sold it. I love seeing how people enjoy eating it and cheer me on, Many of these people came up with the idea to put them up for sale, but in this undertaking my main challenge is myself, since my own negative thoughts stop me, not believing in my powers.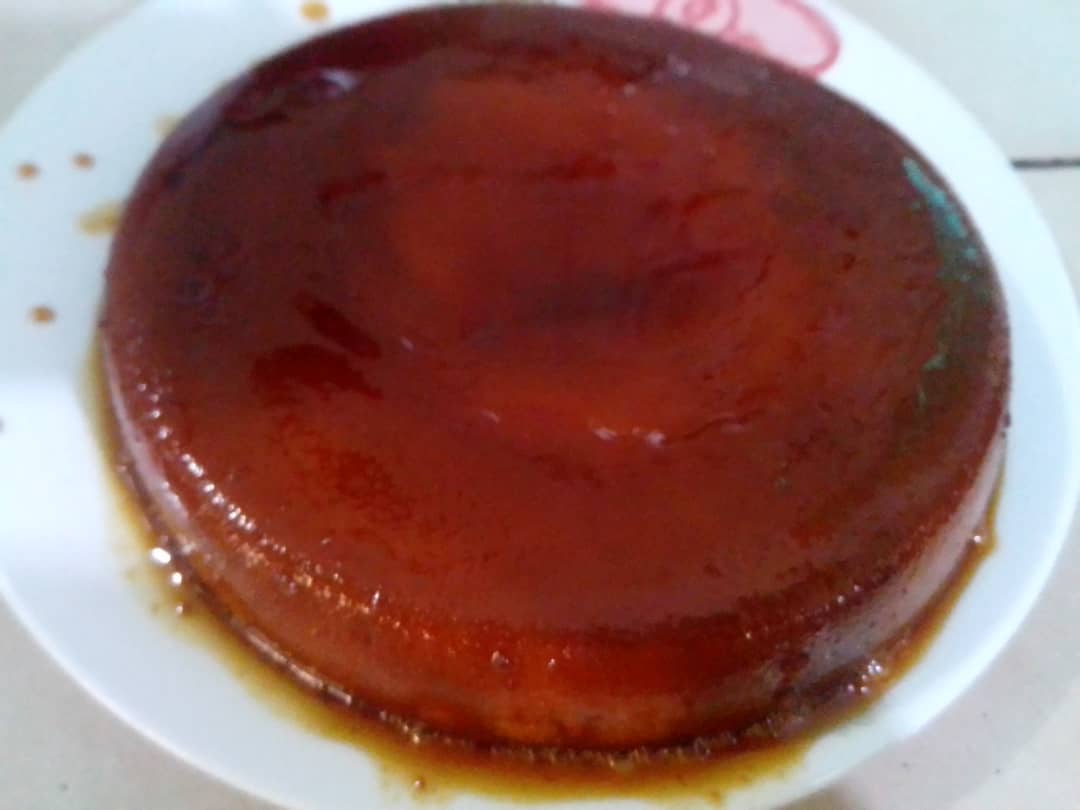 Me cuestiono en ¿Qué precio lo debería de vender, quién podría comprarlo, cómo haría la publicidad?, son muchas las interrogantes que pasan por mi mente, emocionalmente me impulsan las personas que me dicen que mis quesillos son de los mejores y que debería ofrecerlos para vender. Sobre el precio, hace poco recibí la visita de mi hijo mayor al cual tenía casi 5 años sin ver, ya que vive en Chile y me recomendó que me comprara un peso y pesara cada ingrediente que utilizara, y de allí iría sacando el quesillo al costo y que después yo le colocara el porcentaje de ganancia y tendría el precio.
I ask myself: what price should I sell it for, who could buy it, how would I advertise? There are many questions that go through my mind, I am emotionally driven by people who tell me that my quesillos are the best and that I should offer them to sell. About the price, I recently received a visit from my eldest son whom I hadn't seen for almost 5 years, since he lives in Chile and he recommended that I buy a peso and weigh each ingredient that I used, and from there I would take out the cheese at cost and then I would put the profit percentage and I would have the price.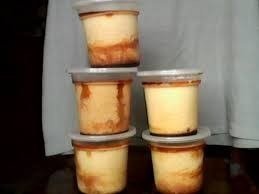 Otro de mis desafíos es que debo motivando para realizarlos en envases mas pequeños, debido a que solo los he realizados en quesilleras. Una tía me estuvo asesorando, y me dijo que no todos podrían comprarme un quesillo grande, pero muchos podrían tener absceso a uno de menor precio.
Se que las limitantes para lograr este emprendimiento, las encuentro en mi y soy yo misma, quien las puede superar, espero que los trabajos que actualmente tengo, me ayuden para poder cubrir los gastos y adquirir todos los accesorios de cocina, el peso y los materiales, para así comenzar con esta visión, que espero pueda darme frutos, ya que el limite es el cielo.
Gracias por leerme, espero cualquier sugerencia y tu apoyo. Bendiciones 🙏🏼🤗🌺
Another of my challenges is that I have to motivate myself to make them in smaller containers, because I have only made them in quesilleras. An aunt was advising me, and she told me that not everyone could buy me a large quesillo, but many could have an abscess at a lower price.
I know that the limitations to achieve this undertaking, I find them in myself and it is me who can overcome them. I hope that the jobs I currently have help me to cover expenses and acquire all the kitchen accessories, weight and materials, in order to start with this vision. I hope it can bear fruit, since the sky is the limit.
Thanks for reading me, I look forward to any suggestions and your support. Blessings 🙏🏼🤗🌺

Fotos editada con / Photos edited with: PhotoDirector
Fotos de mi Autoría derechos reservados / Photos of my Authorship all rights reserved
Cámara / Camera: REALME C21Y
Traducido / Translated: Translator-Opera