This is a very different type of post from what I usually post, and I might end up making enemies in this community, but I feel like this needs more attention brought to it.
From what I've seen and experiences, this community is very welcoming to artists and appreciate their work... which sadly leads to all kinds of scums lying and trying to repurpose old art or post stolen art, in hopes of farming upvotes and even getting prizes from the community contests. So far this behavior seems to be endorsed, as even the official Splinterlands Twitter account reposted a piece of fake fanart (more about that later). Which I believe needs to stop because it does not only bring bad name to Splinterlands, but also is insulting to artists who put genuine work to their creations. And yes, that does include me. Call me petty. But I am doing this because I believe it has to be done.
I do want to clarify, that I am not posting this because I hate Splinterlands. It's quite the opposite, I love this game, and play it daily, participate in my guild's brawls too, and sometimes join tournaments. Recently, I even tried to apply for a job position at Splinterlands, as I wanted to be a part of it, and I realize that this post is going to reduce my chances at getting the said job to zero, but transparency and integrity are more important to me, and I hope that by bringing attention to this issue, it will help community and maybe even help Splinterlands avoid problems in the future with potential legal issues due to copyright.
So let's get started and bring @collectorofchaos under the spotlight!!!
I wouldn't have gone as far as name him like this, but he keeps treating me like an idiot, so I might as well tear his posts apart. Recently he posted a fanart piece claiming it to be featuring Grum... but it is not, it is a fanart piece for Dark Souls.
Now, for my non-artist friends, it seems to be a bit harder to tell different characters apart, so I will be providing you with some visual aids.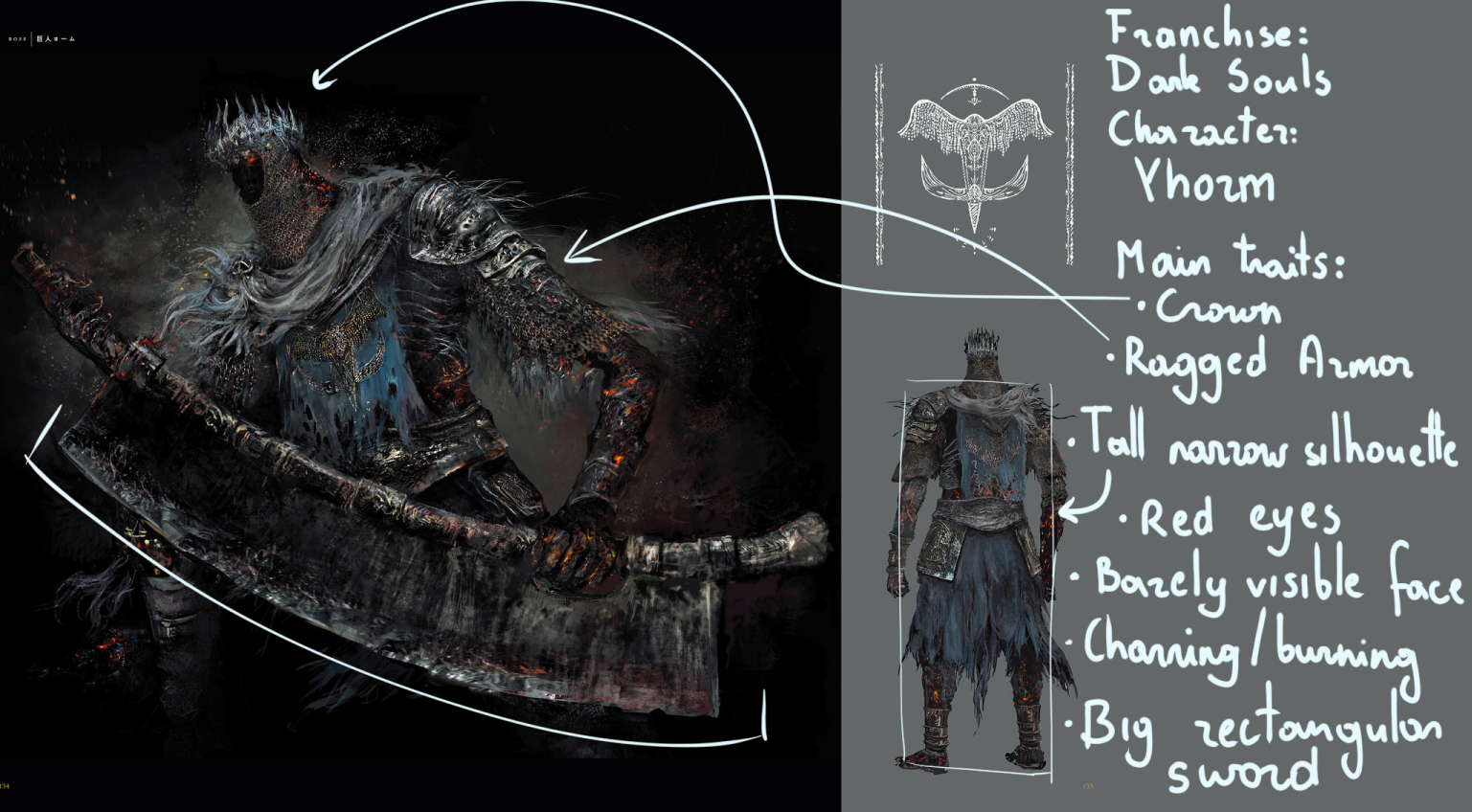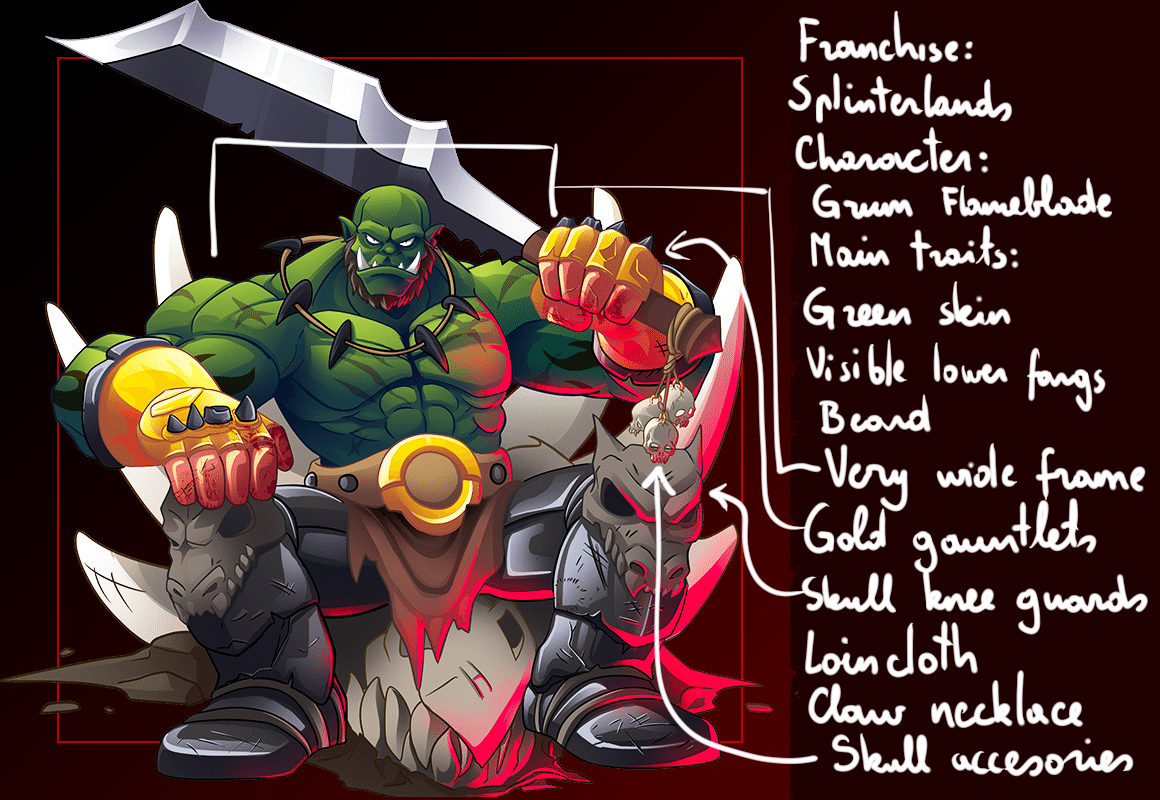 So, all that's left to do now, is to take these two lists and compare them to the fanart in question: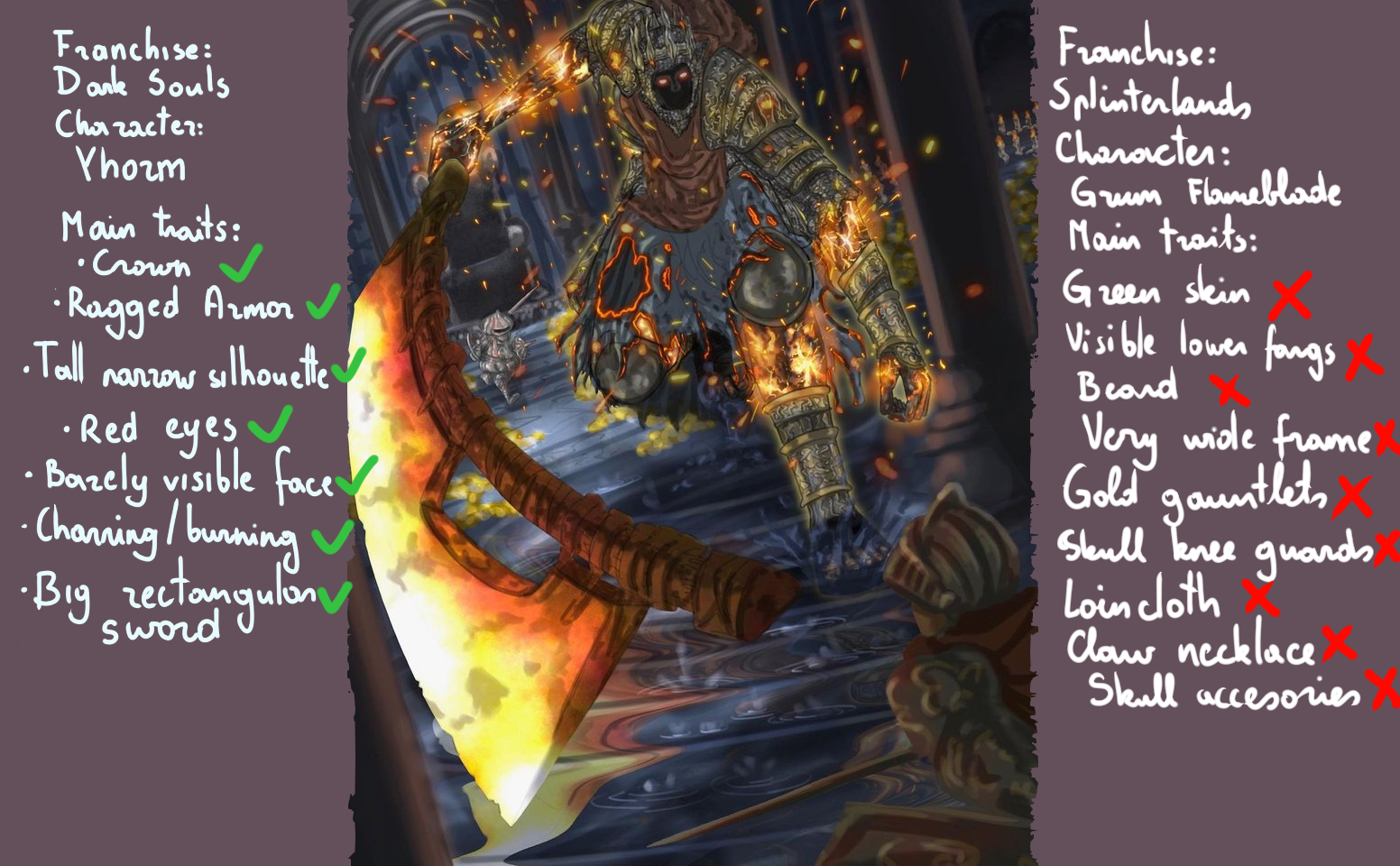 When asked about this, the original posted insists with their lies, saying they only got inspired by the Dark Souls, while completely ignoring everything I pointed out, including the fact that there's absolutely not a single character design trait taken from Grum and integrated in the fanart in question.
Also, let's not forget the secondary characters, in the background you can see Siegmeyer of Catarina, who does not belong to Splinterlands.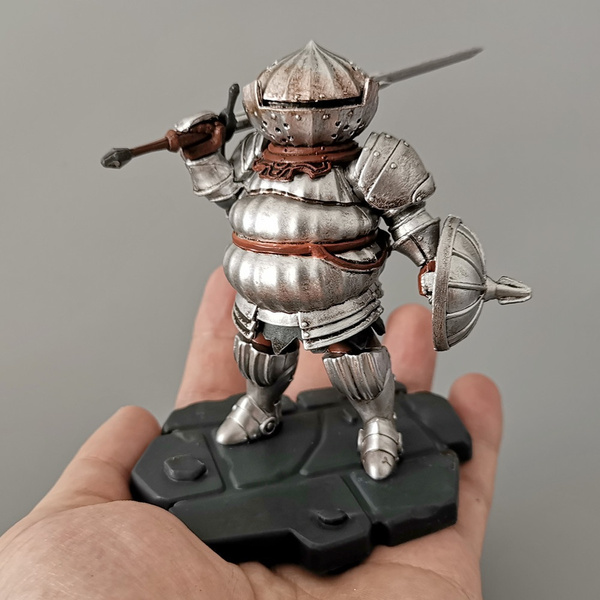 It gets worse, since this guy has a LOOOOOOOOONG history of stealing art and posting it as Splinterlands fanarts. Which by the way, I have pointed out weeks ago, for the Splinterlands fanart contest moderators. (You can also check out the following week's discussion as there's been a bunch of dissatisfied community members with the way contest has been handled continuously)
The stolen fanart from that week was featuring Deltarune's character Ralsei, while the artist once again was claiming that it is a splinterland's Venari seedsmith... Ralsei is a goat... Venari are rats. Do I need to say anything more?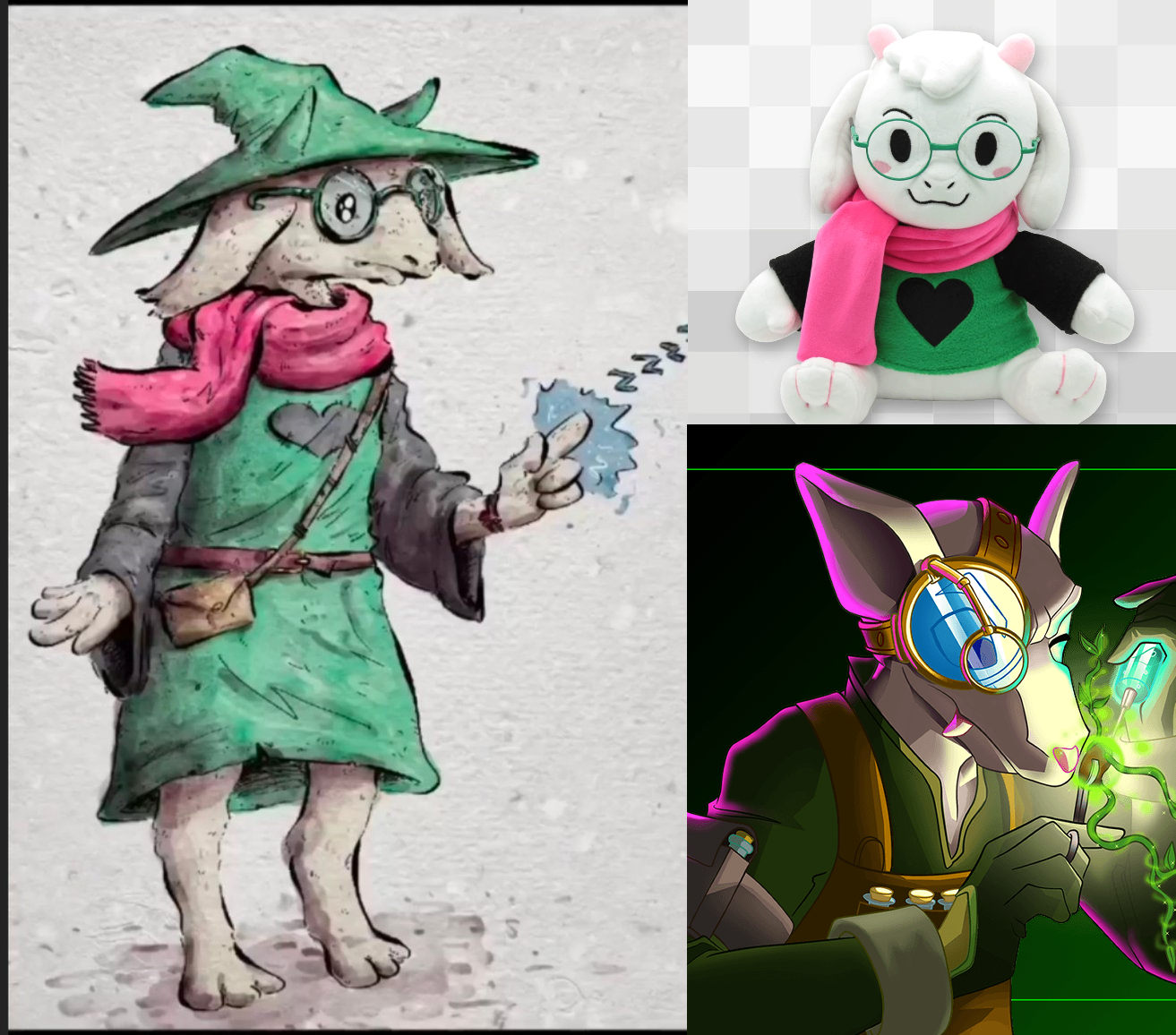 As I said earlier, Splinterlands don't seem to mind this at all, as they endorse it, so much in fact, that they posted it on their official twitter account.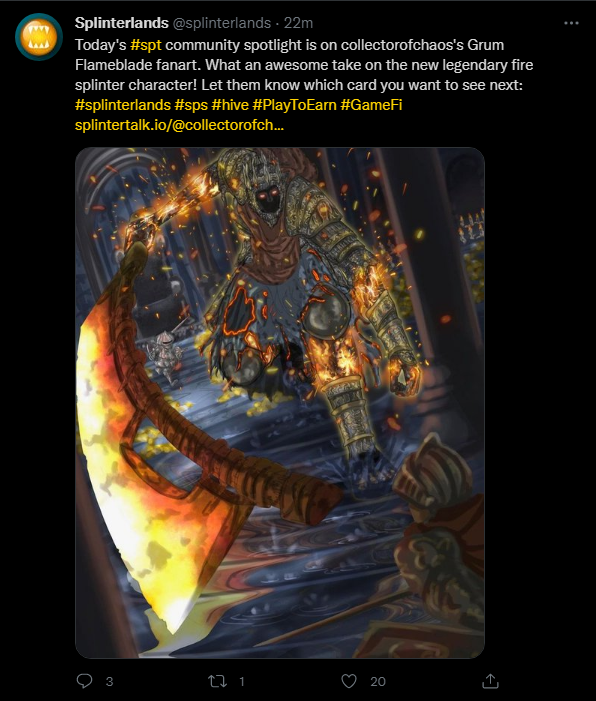 After a few hours, and multiple people calling it out, they finally took down the post.

I would say I am surprised by this behavior, but I really can't since @steemmonsters / @splinterlands have no issues with stealing art from other franchises themselves: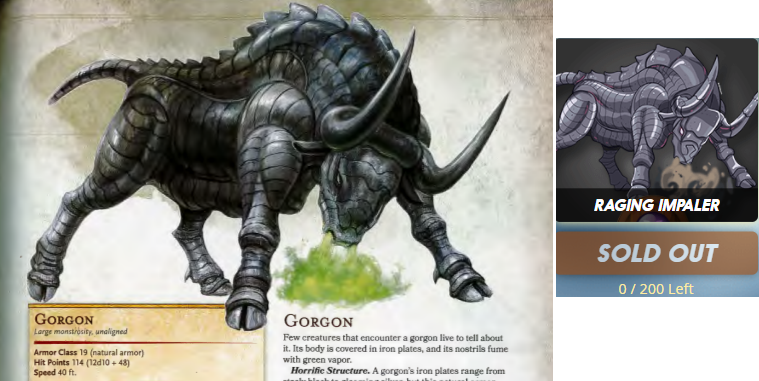 The left side of the image is taken from D&D Monster manual book - you can check for yourself online here, on page 172: https://online.anyflip.com/duex/ixpz/mobile/index.html#p=172 The image on the right is an already sold out skin for Splinterlands Raging Impaler.
To end this on a nicer note, I'd like to shout out to some amazing artists, who are using their skills to genuinely contribute to the community! So if you are reading this, please check out these artists and show them some love, which they actually deserve.
@h-t-t @makenchoo @bronkong @ocojoco @akiraymd @silverhorn @overlood