I see where this is heading to/going. The card prices are slowly going down to a few cents again, like they were in 2018. Old players like me probably remember it. This is (or will be) either a good buying opportunity, or a price crash. Time will tell. We will see. Either way, I still do not sell my Splinterlands cards, and I keep playing Splinterlands.
Today I completed a snipe quest, and I received a Pelacor Bandit for the quest reward.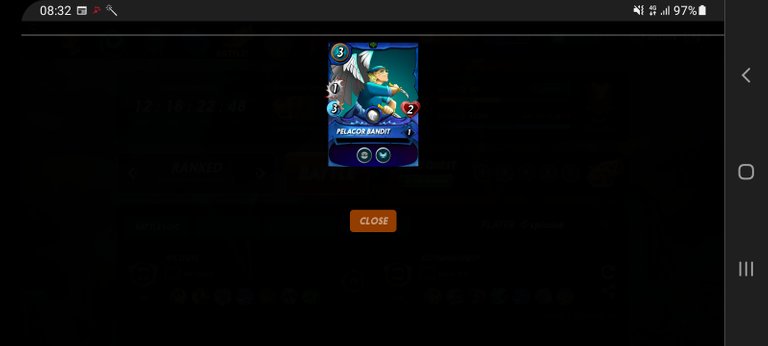 Now I have six Pelacor Bandit cards.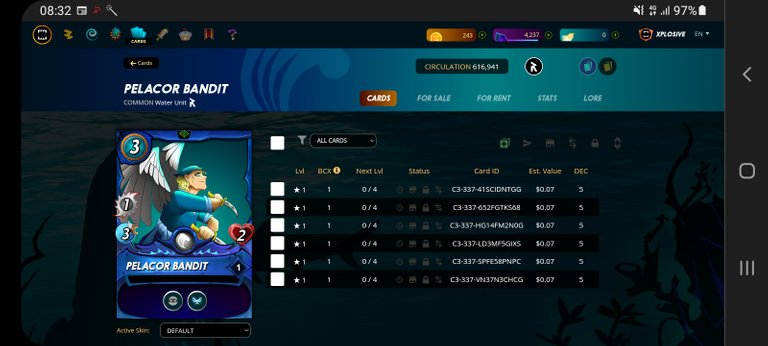 My total Splinterlands card collection is currently consist of 169 cards, and it is currently worth $539.45 USD. I expect further drops in the card prices. I expect to see it around $300 USD soon.
Of course this is not a financial advice, just/only my personal opinion and viewpoint.
Good luck and have fun.