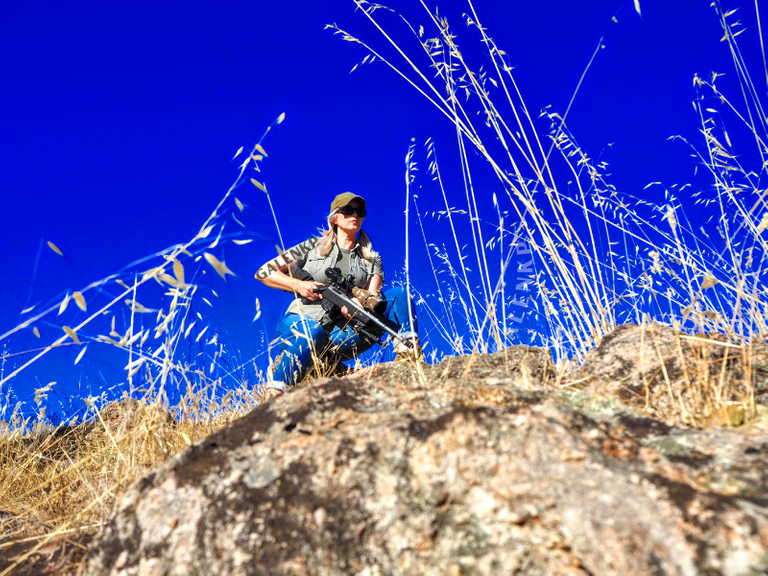 True friends stab you in the front.
- Oscar Wilde -
---
---
Over the thirty two years I've been a shooter much of my shooting activities have been conducted with others around in various formats including gun ranges and in the field. Many have been unknown to me, some I knew vaguely, others are acquaintances and a select group have been friends. I say a, select few, as I'm rather particular when it comes to those I call friends and prefer to keep that group small and tight-knit.
Over that time there's been several situations in which I've felt uncomfortable. Fortunately, I have been in a position to address the reasons for it, and found a degree of comfort. Most of the time the issues have revolved around bad training, lack of training or the failure to adhere to it. That's not a good situation as firearms can be dangerous in the hands of the untrained or those foolish enough to not follow accepted safe handling and operational standards. Generally, I've felt safe enough though and had the belief that those around me are capable of doing the right thing and are responsible enough to take it seriously.
These days I usually only shoot with others when at the range, it's unavoidable. It's a very safe environment though as everyone goes through safety inductions and any tomfoolery is stamped out immediately. It's a military-administered range and club and I'm a range officer there; we operate to exacting standards of conduct and firearms safety so everyone there feels confident and safe.
I also cull feral animals on a cattle farm, usually weekly, and I hunt also although not as much as I used to. The former I do mostly alone and when hunting it's almost always with friends.
Shooting friends
I am very selective with those I will have around me when hunting. I have friends I'd literally never trust hunting and those I trust implicitly. It's not that I don't trust some at all, just not enough to feel confident out in the bush hunting with them; too much can go wrong.
Here, there's no requirement to wear dayglo safety clothing when hunting as there is in some other countries. My shooting friends and I wear full camouflage usually which means we blend right into the bush. That can mean trouble if people aren't paying attention. There's usually four of us and we hunt in pairs, sometimes many hundreds of metres apart with UHF radio-headsets for communication and with the effective killing range of a bullet being much farther than that...well, let's just say spatial awareness and attentiveness is of paramount importance. Sure, it's not chaotic as is the battlefield, but a bullet fired carelessly can kill or injure just as easily as one strategically aimed.
I've always maintained high standards when it comes to firearms but in the situation I describe above there's simply no margin for compromise and additional effort, skills and awareness is required.
The three I (usually) hunt with have been friends of mine for over twenty five years and I trust each of them with my life when we hunt, as they do me with their own. It's a trust that has been developed over many years of hunting together but it's been tested; accidents and mistakes happen in anything humans are involved with, however the trust remains and that's essential for us to be able to hunt together.
Recently I was asked by a close acquaintance, not quite a friend but more than an acquaintance, if he could come culling with me on the cattle farm. I generally shoot there by myself and enjoy that aspect of it however I thought about having him there with me and how I felt about it. I've never been shooting with this chap although I know he hunts and, from discussions we've had, seems to have a high regard for safety. That's great, but I'm still hesitant. Had it been one of my shooting friends then no worries at all, but...hmm, I'm just not sure.
It's put me in a quandary as I don't really have a nice way of saying no and I don't want to hurt his feelings. On the flip side, I like the fellow and it would be nice to have some company.
I was thinking on it today and feel the best way to approach it is with openness and honesty.
I think I'll tell him of my reluctance and why I feel that way then propose he comes along but only he shoots instead of the both of us. That way I can watch what he's like and evaluate his methods and safety practices; if they are acceptable we can proceed, if not then we can cease operations and move on. I think that's fair and I believe he'd be ok with it. After all, he's probably thinking the same thing about me in return!
Firearms are not toys and I'm not one to compromise on safety or operate in a casual or irresponsible manner.
A loaded firearm, in the hands of a human being, can and will kill hence the extremes I go to to ensure the safety of myself and those around me. I think it'd be nice to have that other chap out there with me now and then and, whilst he's not my shooting friends, I believe he can convince me of his suitability over time. Should he not be able to do so, he'll have himself to blame for me refusing to take him with me.
---
Design and create your ideal life, don't live it by default - Tomorrow isn't promised so be humble and kind
I took the image in this post myself.