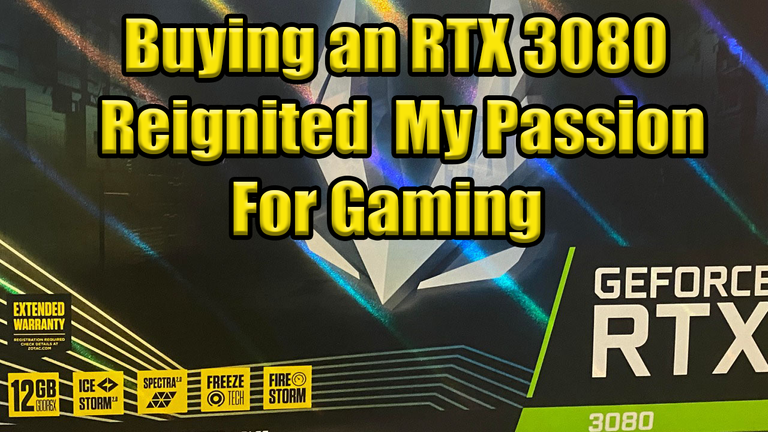 A while ago I made a post talking about how trophy hunting has ruined gaming for me, and in all honesty, I thought it would stay like that forever. I had just lost my passion for gaming and thought more of it as a chore than entertainment. Games that I should have enjoyed I got burnt out with by trying to do every possible thing in them, where I once found enjoyment was replacement with boredom. That was until I got my RTX 3080.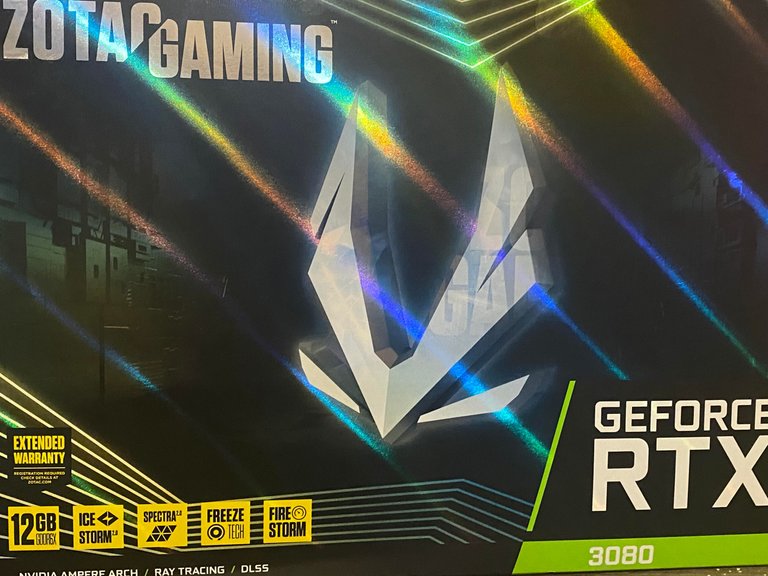 You might remember me making a post near the end of august where I made the decision to take advantage of the recent dip in GPU prices, cash out some of my HIVE, and buy an RTX 3080. There were a few reasons I wanted to do this:
Was so I could play more recent games on my PC, so that I could make more content on here. Sure I could use my PS4 pro, but capturing screenshots from there, then transferring them to a computer was a pain and a bit time-consuming.

Was because I knew when I closed down my Diner for the season I wanted to shift more of my focus over on YouTube, and with my shitty compact 1080, if I moved to fast that part of my body would become pixelated, and I really couldn't do much editing with it.

Was for my own selfish needs. Since I built my own PC a few months back, I knew that I did want a "top of the line" graphic card so I could get the best experience while gaming.
Despite reason number 3, I doubted I could find as much enjoyment in gaming as I use to. The only reason I seemed to play games was for the trophies and if I got all the trophies in a game, I wouldn't pick it up again because I saw no point in it, no matter how bad I liked the game. This is what resulted in me buying three different versions of The Witcher 3 game, all with a different trophy list.



It's funny because I've read accounts from other trophy hunters who have said the exact same thing happened to them. They would just play a game for the trophies and to them it also became like a chore. But I never expected my RTX 3080 to change that for me.
Lately I've been playing more games I plan on making content for over on YouTube and I am finding that I am actually enjoying gaming again. IDK why but Steam achievements just don't have the same allure that psn trophies had, and I feel no need to get them all.
The games I have currently on the go is RDR2 and The Division 2. Now I've played TD2 back on my PS4 Pro, but never completed it due to the problem I mentioned before, and that was I was too busy trying to do everything that I just got burnt out. But it's not the case this time.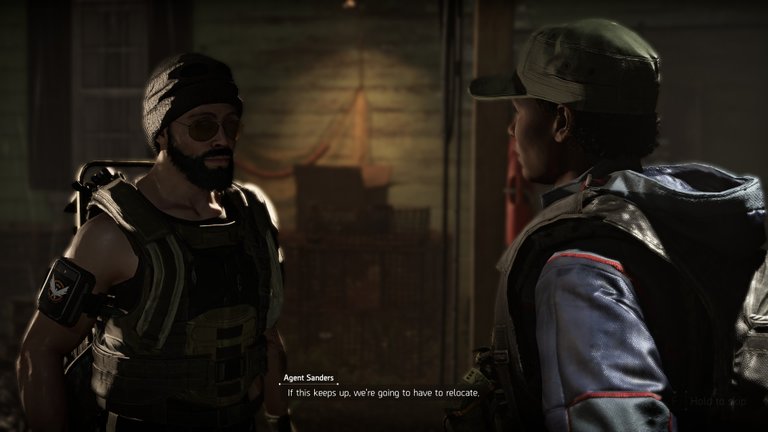 One of the things that really grinds my gears though is buying games I already own on the PS4. But no matter how teeth grinding it may be, I think that it is still worth it.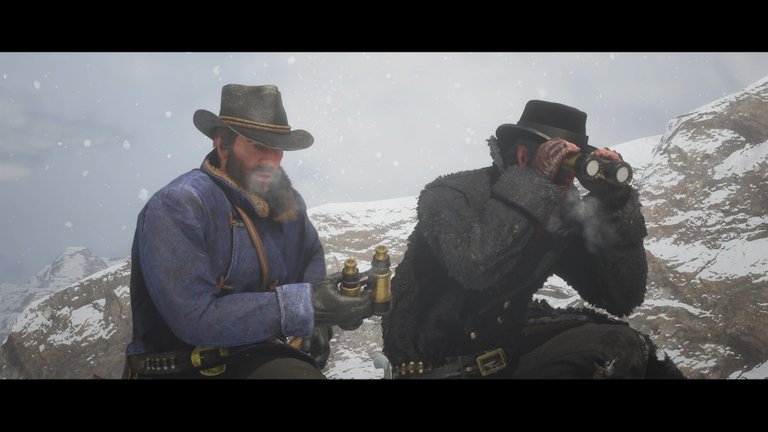 Now my RTX is my most recent purchase. My next purchase for my setup is a SecretLab Chair. This may be happening sooner, more than later, as my stubborn pit ended up breaking my current computer chair. The back is literally being held together by string! But hey, it'll give me the excuse to buy a new chair soon.
Along with the secretlab chair, I am hoping to nab 2 4k monitors by next year. And with those monitors, my setup will be completed.
Getting the RTX 3080 really opened a lot of doors, content wise and as much as I love that, I think the most valuable thing it did was reignite my passion for gaming. As without passion, what good is content creation?
Giveaway Winner!
And I almost forgot that today is Friday! And that means it's time to announce the winner of my giveaway! The winner of civilization VI is @incublus ! Comment below with your discord info and I'll send you the code for it!
I hope you guys have an amazing day!
---
español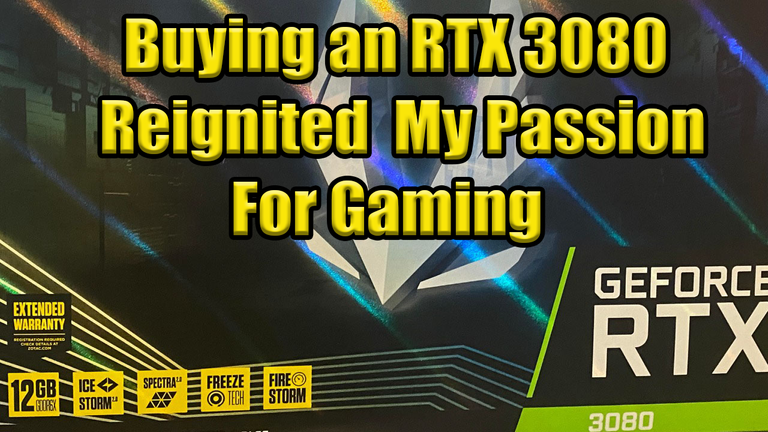 Hace un tiempo hice una publicación hablando de cómo la caza de trofeos me ha arruinado el juego y, con toda honestidad, pensé que se quedaría así para siempre. Acababa de perder mi pasión por los juegos y lo consideraba más una tarea que un entretenimiento. Los juegos que debería haber disfrutado me quemaron tratando de hacer todo lo posible en ellos, donde una vez encontré que el placer fue reemplazado por aburrimiento. Eso fue hasta que obtuve mi RTX 3080.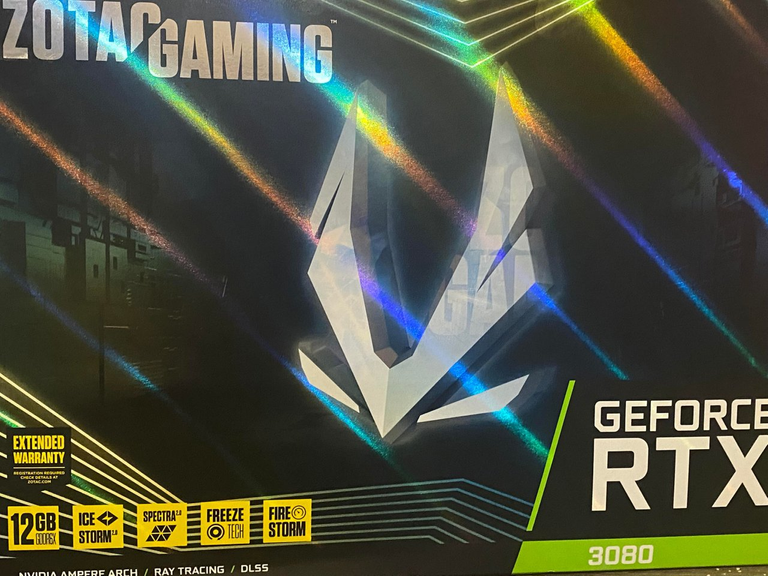 Puede que me recuerdes haciendo una publicación a finales de agosto en la que tomé la decisión de aprovechar la reciente caída de los precios de la GPU, retirar parte de mi HIVE y comprar una RTX 3080. Había algunas razones por las que quería hacer este:
Fue para poder jugar juegos más recientes en mi PC, para poder crear más contenido aquí. Claro que podría usar mi PS4 pro, pero capturar capturas de pantalla desde allí y luego transferirlas a una computadora fue una molestia y un poco de tiempo.

Fue porque sabía que cuando cerré mi Diner por la temporada quería centrarme más en YouTube, y con mi compacto de mierda 1080, si me movía demasiado rápido, esa parte de mi cuerpo se pixelaría, y realmente pude. No hago mucha edición con él.

Fue para mis propias necesidades egoístas. Desde que construí mi propia PC hace unos meses, sabía que quería una tarjeta gráfica de "primera línea" para poder obtener la mejor experiencia mientras jugaba.
A pesar de la razón número 3, dudaba que pudiera encontrar tanto placer en los juegos como solía hacerlo. Parecía que la única razón por la que jugaba era por los trofeos y si obtenía todos los trofeos en un juego, no lo volvería a tomar porque no le veía ningún sentido, sin importar cuánto me gustara el juego. Esto es lo que me llevó a comprar tres versiones diferentes del juego The Witcher 3, todas con una lista de trofeos diferente.






Es divertido porque he leído relatos de otros cazadores de trofeos que han dicho que les pasó exactamente lo mismo. Simplemente jugaban un juego por los trofeos y para ellos también se convirtió en una tarea. Pero nunca esperé que mi RTX 3080 cambiara eso por mí.
Últimamente he estado jugando más juegos para los que planeo crear contenido en YouTube y estoy descubriendo que en realidad estoy disfrutando de los juegos nuevamente. No sé por qué, pero los logros de Steam simplemente no tienen el mismo atractivo que tenían los trofeos de psn, y no siento la necesidad de conseguirlos todos.
Los juegos que tengo actualmente en marcha son RDR2 y The Division 2. Ahora jugué TD2 en mi PS4 Pro, pero nunca lo completé debido al problema que mencioné antes, y estaba demasiado ocupado tratando de hacer todo. que me acabo de quemar. Pero no es el caso esta vez.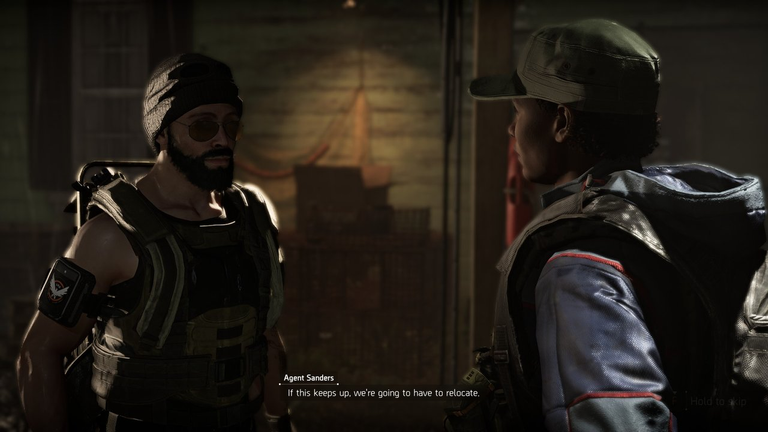 Sin embargo, una de las cosas que realmente me molesta es comprar juegos que ya tengo en la PS4. Pero no importa cuán rechinar los dientes pueda ser, creo que todavía vale la pena.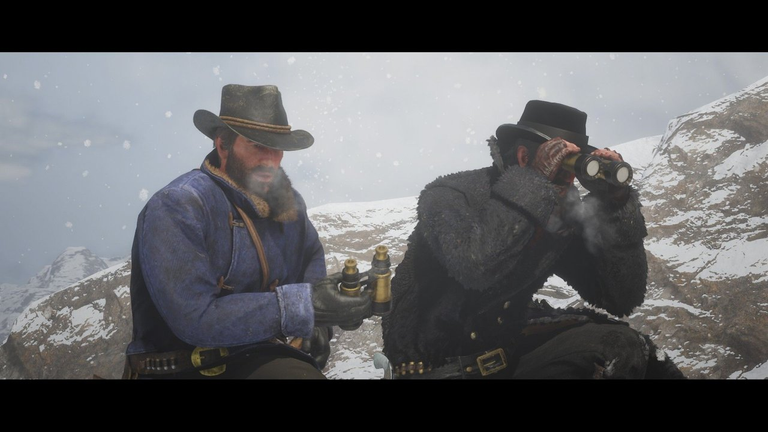 Ahora mi RTX es mi compra más reciente. Mi próxima compra para mi configuración es una silla SecretLab. Esto puede estar sucediendo más temprano que tarde, ya que mi obstinada fosa terminó rompiendo mi silla de computadora actual. ¡La parte posterior está literalmente unida por una cuerda! Pero bueno, pronto me dará la excusa para comprarme una silla nueva.
Junto con la silla secretlab, espero conseguir 2 monitores 4k para el próximo año. Y con esos monitores, mi configuración estará completa.
Obtener el RTX 3080 realmente abrió muchas puertas, en cuanto al contenido y por mucho que me encanta, creo que lo más valioso que hizo fue reavivar mi pasión por los juegos. Como sin pasión, ¿de qué sirve la creación de contenido?
¡Ganador del sorteo!
¡Y casi se me olvida que hoy es viernes! ¡Y eso significa que es hora de anunciar al ganador de mi sorteo! ¡El ganador de la civilización VI es @incublus us! ¡Comenta abajo con tu información de discordia y te enviaré el código!
¡Espero que tengan un día increíble!