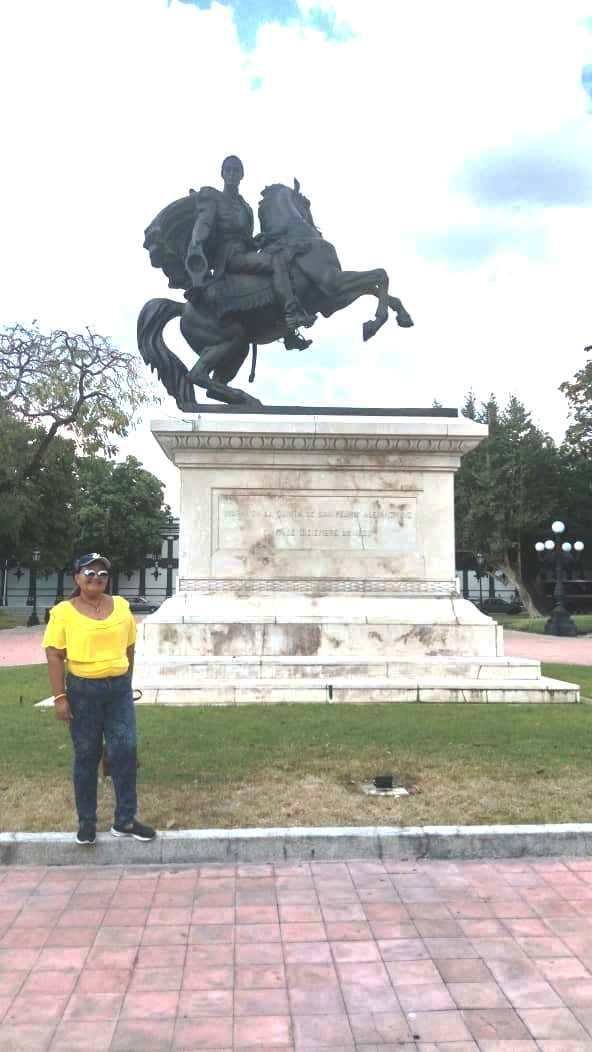 ---

---
Maracay, la capital del Estado Aragua, llamada "la ciudad jardín" de Venezuela. ¡Estimados amigos, saludos!. Para hoy les muestro varias fotos de mi paseo a Maracay. Me ubico en la Plaza Bolívar, la segunda plaza más grande de mi país y de toda Latinoamérica. Para aquellos que no la conocen les digo que es muy amplia, está bastante cuidada y limpia a pesar de todas las cosas que pasan e mi país, está bien cuidada. Me fui a caminar, a pasear y observar lo hermoso que también poseemos aquí en mi hermoso Estado Aragua y su capital Maracay. La estatua ecuestre del Libertador Simón Bolívar nos recibe en el centro de la plaza, muchos arboles decoran sus alrededores y aquí queda plasmada en una tarde de poco sol y con un clima bastante acogedor. El tamaño de la Plaza Bolívar de Maracay es de 320 mts de largo x 106 mts de ancho. Tiene 90 años de ser inaugurada y perdió el primer puesto como la plaza más grande de Venezuela con la Plaza Bolívar de La Guaira inaugurada en el 2017.
Maracay, the capital of the Aragua State, called "the garden city" of Venezuela. Dear friends, greetings!. For today I show you several photos of my trip to Maracay. I am located in Plaza Bolívar, the second largest square in my country and in all of Latin America. For those who do not know it, I tell you that it is very spacious, it is quite neat and clean despite all the things that happen in my country, it is well cared for. I went for a walk, for a walk and observe how beautiful we also have here in my beautiful state Aragua and its capital Maracay. The equestrian statue of the Liberator Simón Bolívar welcomes us in the center of the square, many trees decorate its surroundings and here it is captured on an afternoon with little sun and a quite cozy climate. The size of the Plaza Bolívar de Maracay is 320 meters long x 106 meters wide. It has 90 years of being inaugurated and lost the first position as the largest square in Venezuela with the Plaza Bolívar de La Guaira inaugurated in 2017.
---

---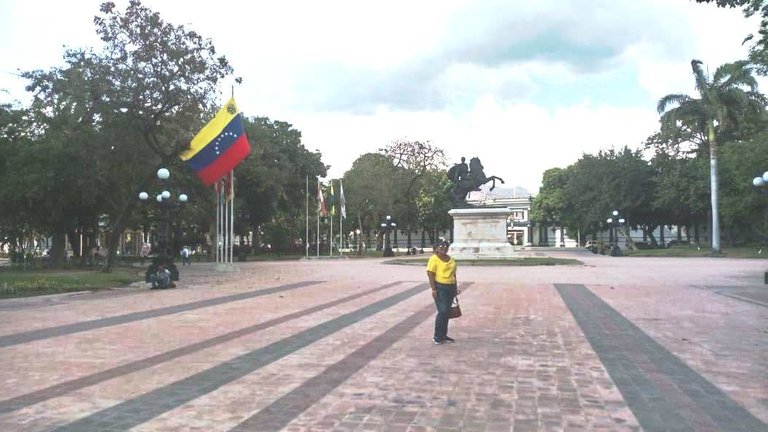 ---
Aquí me encuentro en este amplia toma de lo grande de la plaza, en el fondo se ve la estatua Ecuestre del Libertador Simón Bolívar.
Here I am in this wide shot of the grandeur of the square, in the background you can see the Equestrian statue of the Liberator Simón Bolívar.
---

---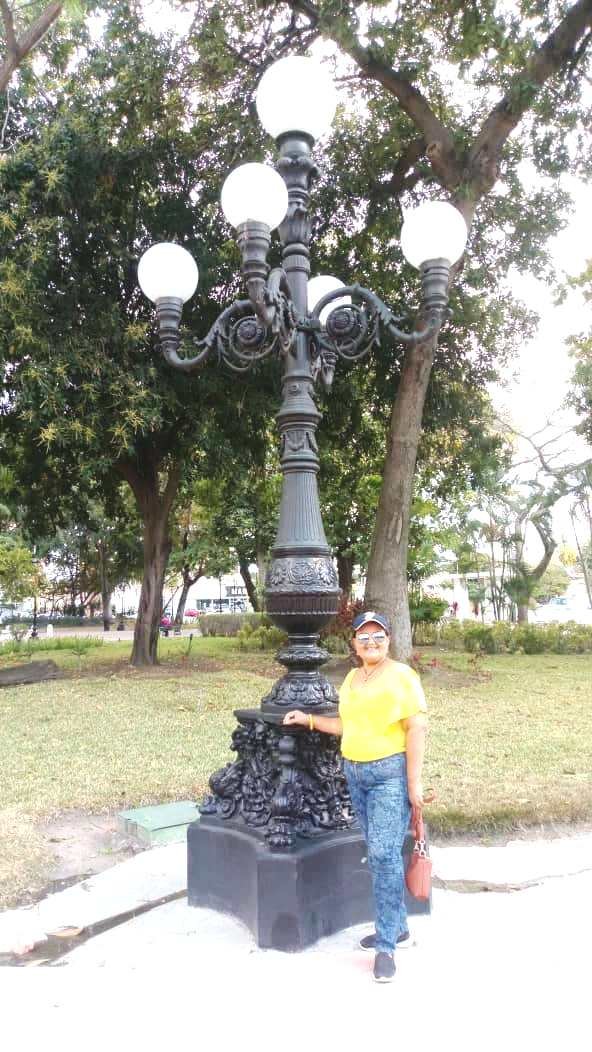 ---
Faroles antiguos rodean la plaza hechos en Italia en los años de 1930 y traídos en la época para alumbrar los alrededores y espacios de la plaza.
Antique lanterns surround the square made in Italy in the 1930s and brought back at the time to illuminate the surroundings and spaces of the square.
---

---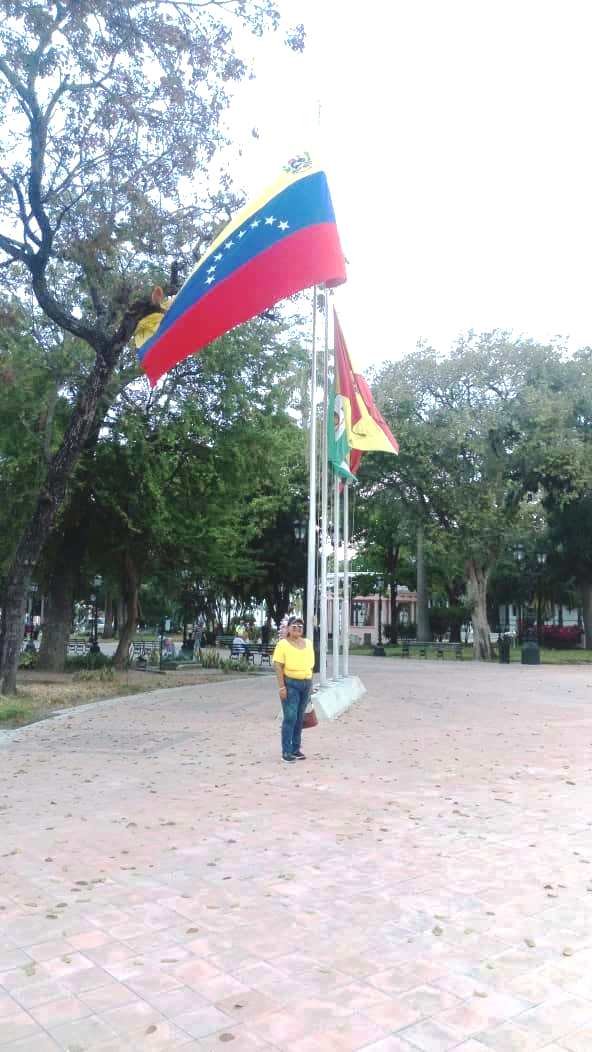 ---
Astas con banderas, se puede observar la de Venezuela y La Bandera del Estado Aragua, muy parecida a la de España por sus colores.
Flag poles, you can see the flag of Venezuela and the Flag of the Aragua State, very similar to that of Spain for its colors.
---

---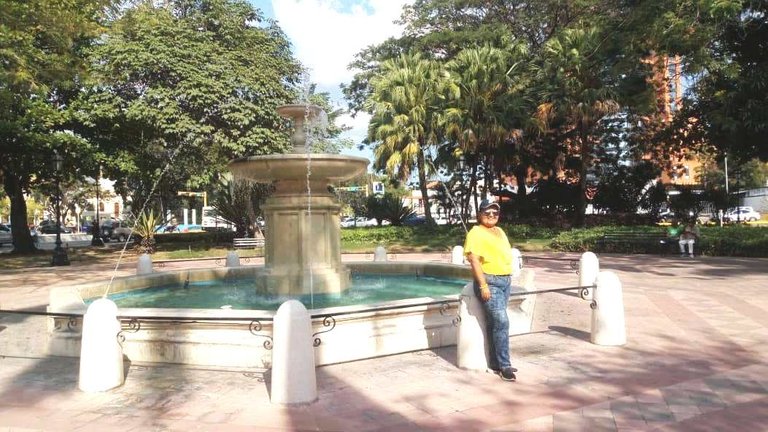 ---
Una de las fuentes que adornan la plaza, funciona a la perfección.
One of the fonts that adorn the square, it works perfectly.
---

---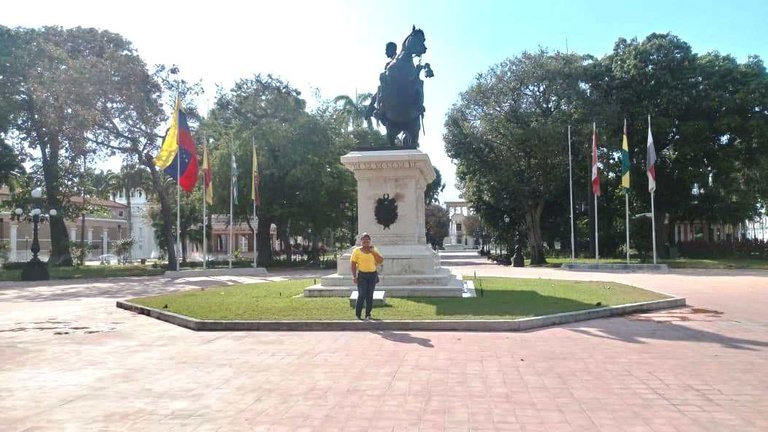 ---
Otra toma de la plaza, como pueden observar es muy amplia y está bastante cuidada, hay poca gente por la Pandemia del Covid-19, sin embargo la gente sale a pasear.
Another shot of the square, as you can see is very wide and is quite well cared for, there are few people due to the Covid-19 Pandemic, however people go out for a walk.
---

---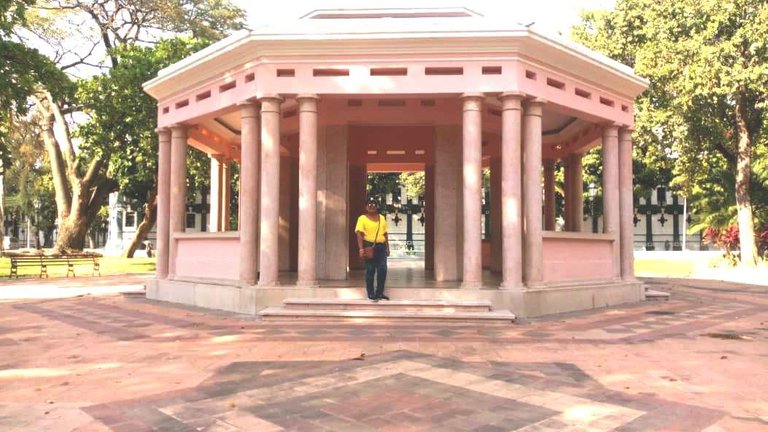 ---
Una de las glorietas que adornan y embellecen aun más la plaza.
One of the roundabouts that adorn and further embellish the square.
---

---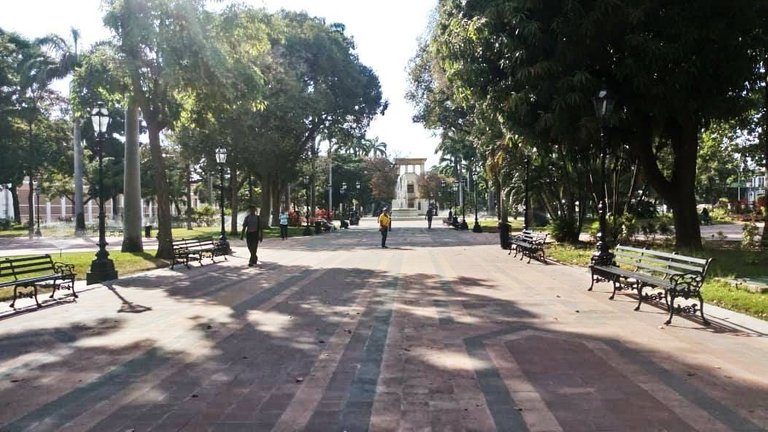 ---
Variados bancos donde se pueden sentar, meditar y disfrutar del paisaje y aire fresco.
Various benches where you can sit, meditate and enjoy the scenery and fresh air.
---

---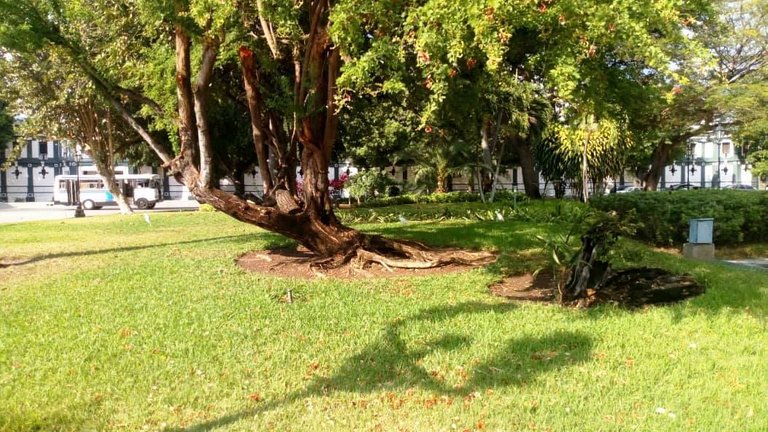 ---
Diversidad de arboles y la grama bien cortada en todo el diámetro interno, en el fondo se observa la Universidad Militar Bolivariana.
Diversity of trees and well-cut grass throughout the internal diameter, in the background is the Bolivarian Military University.
---

---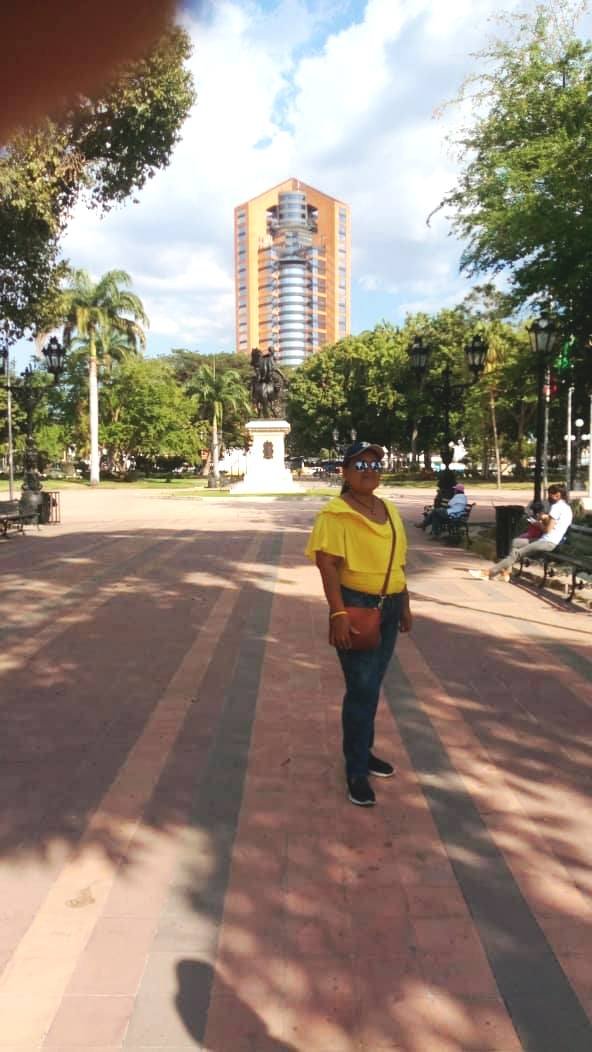 ---
La torre Sindoni se ve al fondo, un icono de Maracay, el edificio más alto del Estado Aragua.
The Sindoni tower is seen in the background, an icon of Maracay, the tallest building in Aragua State.

---
Espero les haya gustado mis amigos esta presentación de la Plaza Bolívar de Maracay y mi recorrido, un lugar para conocer cuando vengan a esta bella ciudad, capital del Estado Aragua,
---
I hope my friends liked this presentation of the Plaza Bolívar de Maracay and my tour, a place to know when they come to this beautiful city, capital of the Aragua State,



---

---
Otras de mis publicaciones/Other of my publications
---
---

---
Las fotos son de mi propiedad tomadas con mi celular BluAdvance L4 A350a Dual Sim Quad Core
The photos are my property taken with my BluAdvance L4 A350a Dual Sim Quad Core cellphone
CONTENIDO 100% ORIGINAL
100% ORIGINAL CONTENT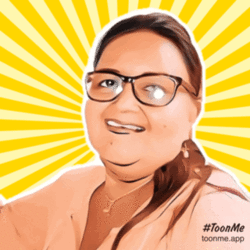 Los gif fueron creados por el programa ToonMe.app y EzGifMaker
The gifs were created by the ToonMe.app program and EzGifMaker