I don't tend to go out much since Covid. Not coz I'm scared of a phantom virus. I know it's a complete scam. No, I just don't like seeing what the world has become lately. It makes me angry. BUT yesterday my friend planned a day out and I thought I'd give it a go. He promised me I would not have to wear a mask even on the buses which was part of the day out. He works for the bus company so I figured he was good for his word.
We went to a place called 'The Folk Village' in Glencolmcille which is a preserved bit of history in the far West of Donegal. Some old stone cottages with traditional Donegal thatched roofs (different to other thatches) which you can walk around in. Who doesn't love poking around in other peoples old houses huh?
I'd also bought myself a camera because I've decided to not even use a mobile for taking pics any more. I want nothing to do with their plan to control us with their 'smart' phones.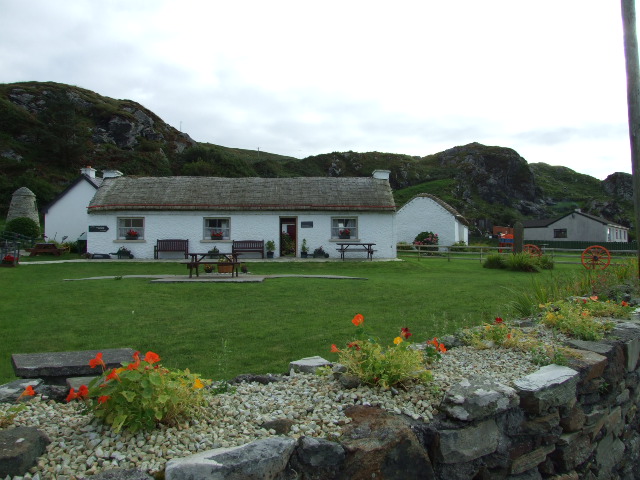 I knew it would not be a completely covid free day and when we walked up to the ticket booth the woman insisted we wear masks to walk around 'inside' which was actually OUTSIDE and no way would I comply. So I just ignored her and waltzed in. If she wanted a fight she'd have to come get me.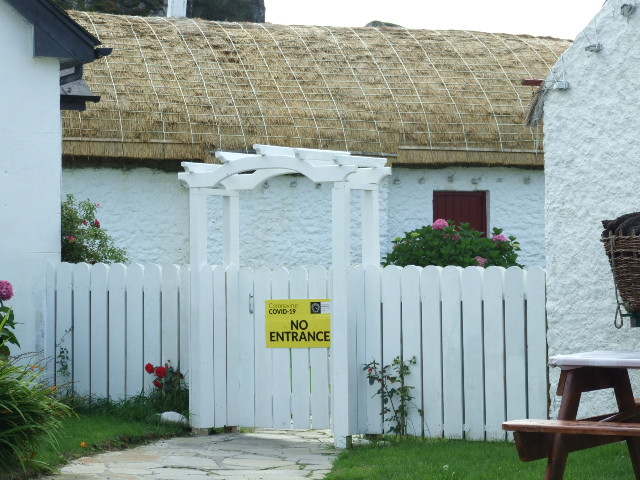 This signage also put a damper on things but I soldiered on. We bumped into some other people coming out and only one of the couple was wearing a mask too which gave me a boost. Some (actually most) of the buildings had these horrible lifelike mannequins in them which gave me a start. This would be a great halloween party location!! The schoolmaster was very weird I thought.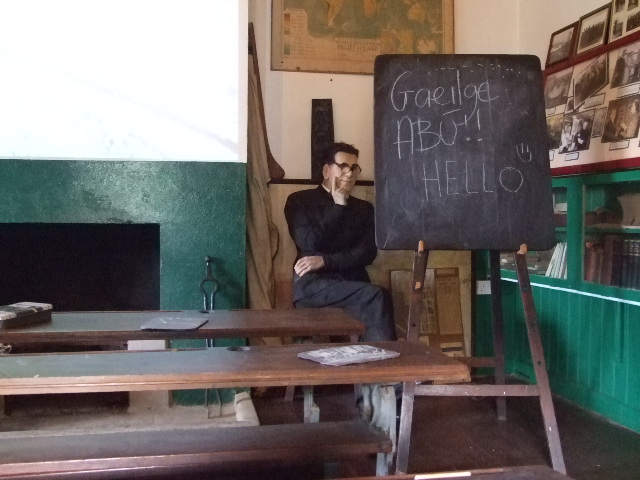 Hey but at least he wasn't masked up!!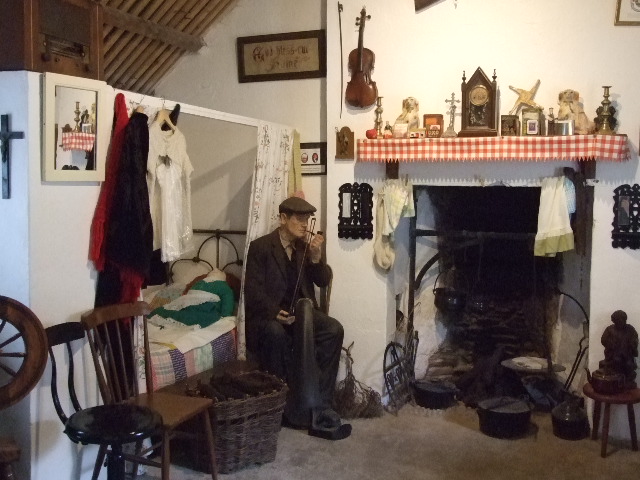 This old fella was a bit less spooky and I was getting used to seeing someone lurking in corners by now so didn't jump this time. This house has the same layout as my house, it seems to be the normal layout for all old stone cottages. The living and cooking/eating room in the middle, with a parlour (for guests) to the left and the bedroom to the right. No toilet/bathroom back then. I read in a book called The Donegal Woman that people would go down to the river to do their business. Hmmm not too nice for anyone living downstream.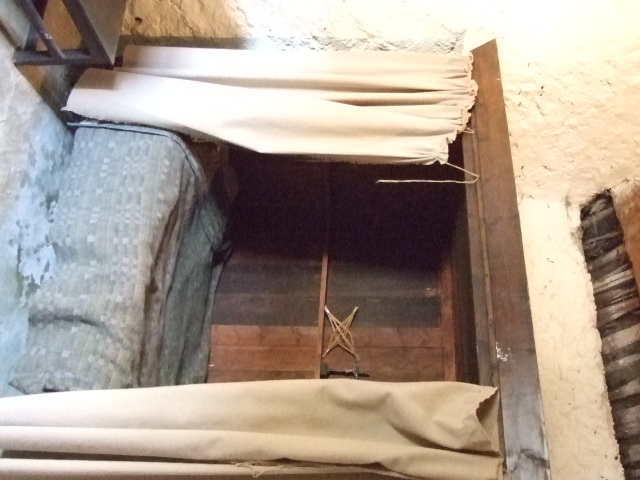 This old bed looks cozy enough but the straw mattress was hard as a board.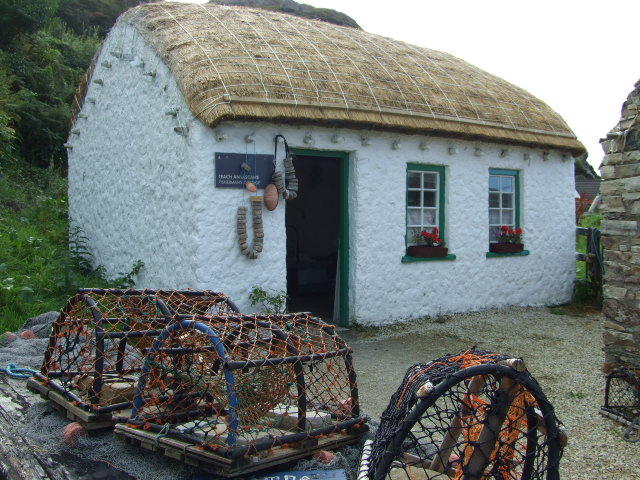 This fishermans cottage was my favourite and it was just one room. It was very cozy. A lot easier to keep clean no doubt than three rooms and probably warmer.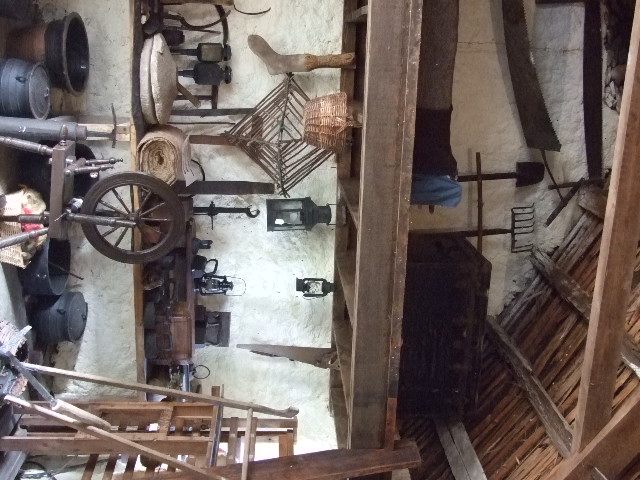 But it had a raised bed which was cool and a good use of space.
There was also a grocers which doubled as a pub. There are still some of these about in Ireland, I've been in some. How cool to do your shopping, drinking and socializing all in one go! Here's one in Kilkenny which I have drunk in. Quite a surreal experience it was.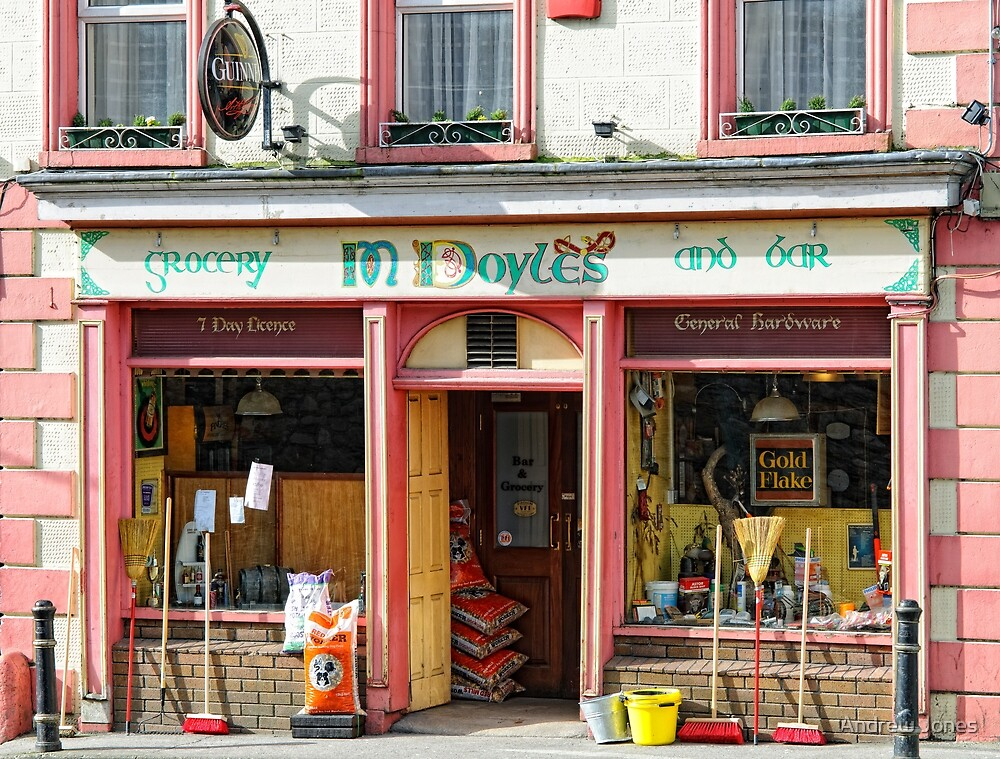 The shots of the folk village pub/grocers didn't come out well, the modern version looks just as good tho.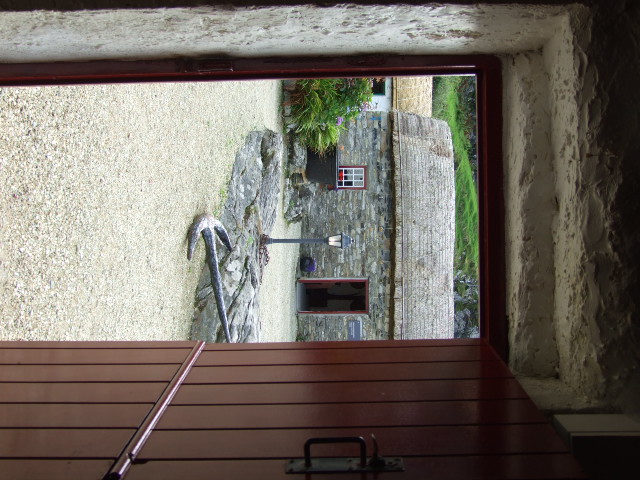 Thought I'd try a few arty farty shots before going for a cuppa tea and a nice sit down. Need to work on my lighting and focussing maybe.....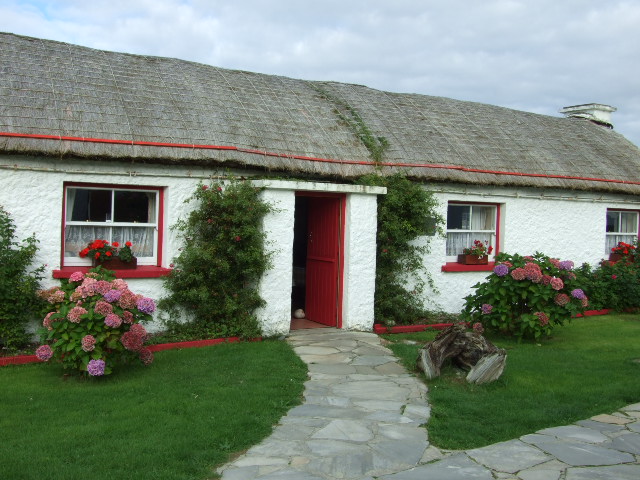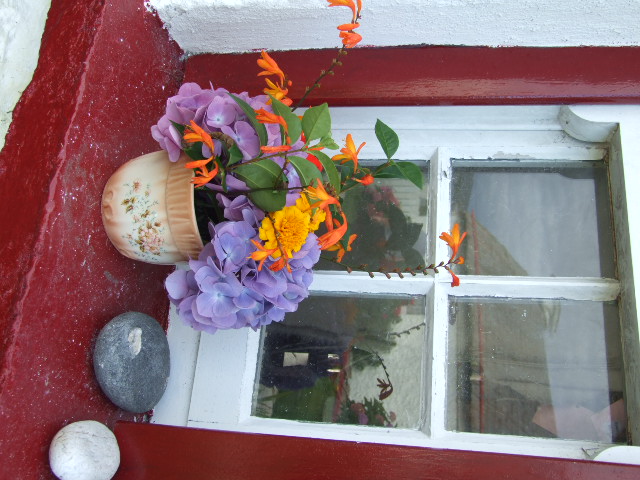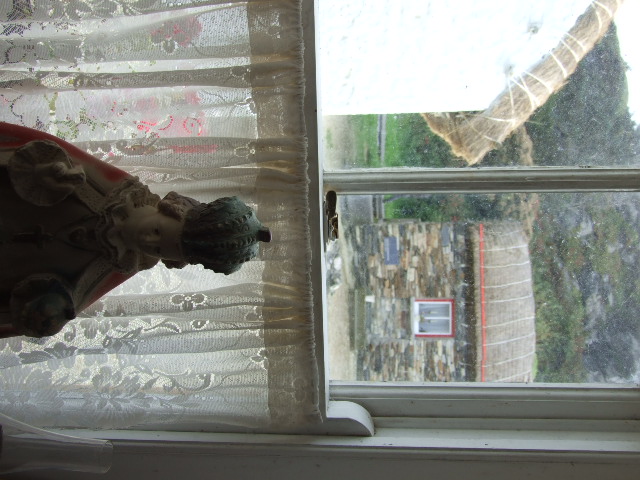 By the time we'd mooched through the gift shop and sat down for tea I noticed everyone had taken off their masks. I wonder if I had anything to do with that? I hope so.
Next stop, the hunt for some nibbles and a pint of guinness to end the day........ but THAT is another story.........
---
Posted via proofofbrain.io