Greetings everyone! Today we are going to publish this week's activity of the bloggers in "Hive Learners" community
There were total 82 verified members who were active in our community this week. As per the community rules, we encourage everyone to make at least 3 meaningful comments per day and engage with others so that we all can learn & share our knowledge together.
Here's the list of this week's bloggers and their total posts & comments count in our community:-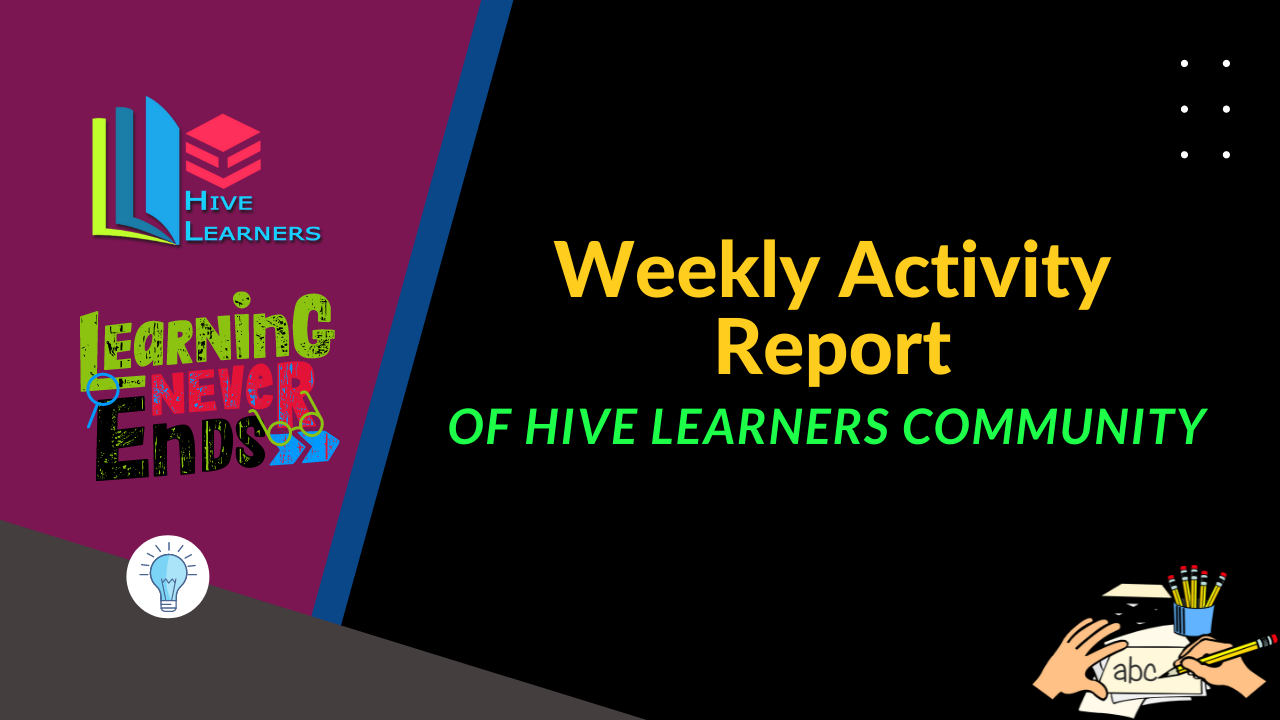 So, This is current week's activity list of the bloggers in Hive Learners community. We will keep an eye on the activity & engagement of each blogger.
If you are a new member in our community, complete Verification Process from our discord server & participate in our learning stage to get support from us. To know more about our community, please go through our Rules & Guidelines


---
Thank You

---