Hi Everyone! Today, we are here with a significant change to the user verification system of our community. We had created some unwanted issues regarding re- introduction post of some old users. We sincerely apologise for the inconvenience that we've caused.
Thanks to @ dlmmqb for pointing out our mistake in the first place. Specially, we want to thank @ cwow2 for his friendly approach to solve this issue & providing his valuable suggestions.
Now coming to the new verification system part. We've moved "User Verification" process to our discord server where the whole process will be moderated via bot & manual checking. Verified members will be labelled as [Verified | Country Name ✅] tag in Hive Learners community.
To complete the verification process successfully, the authors must follow the points that are listed below:-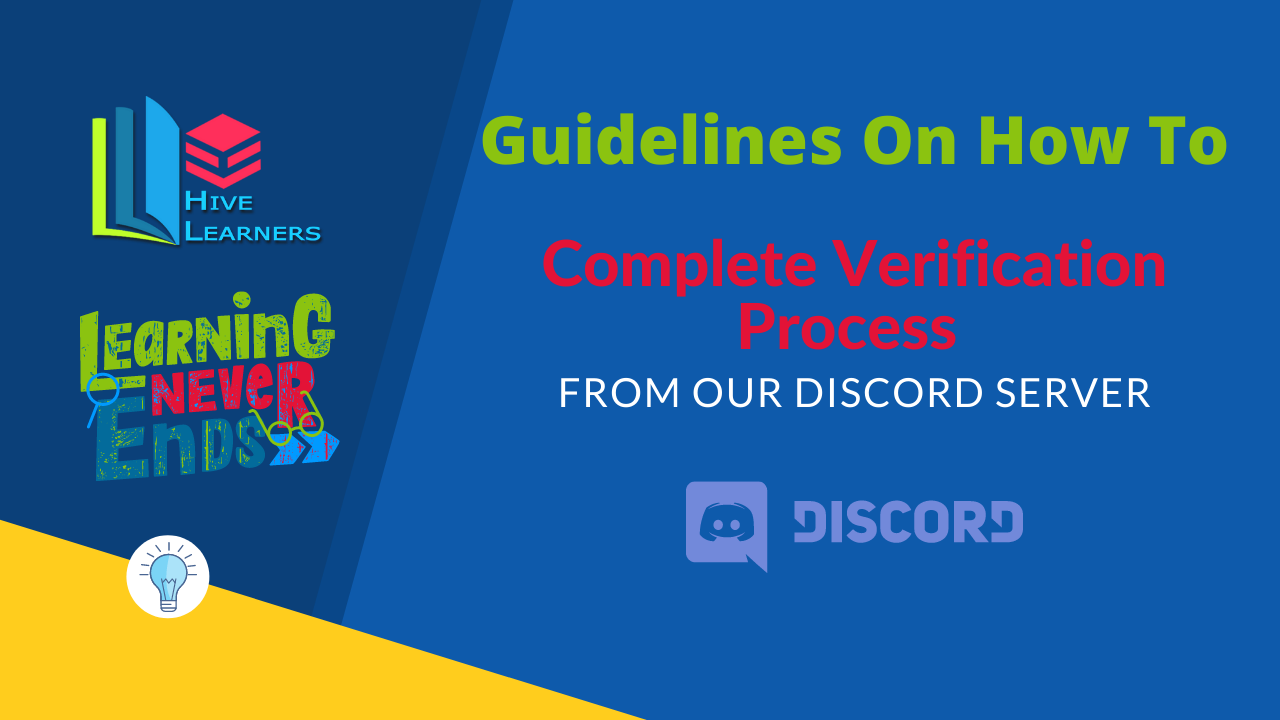 Must join our Discord Server and go to #intro-verification channel for submitting required information to be verified. The required information are mentioned below:-
Write 'Hive Learners', 'Your Hive ID' & Date on a clean paper and share a selfie photo with that paper.
Write about yourself in 50-100 words. Include your name, age, the country you reside now and your profession (area of work/study)

How have you found Hive & Hive Learners Community. You must include Hive ID of the person who invited you to Hive Platform

Must include Introduction Post link of yours (The one that you've shared after joining on Hive). DON'T REINTRODUCE YOURSELF IF YOU HAVE MADE INTRODUCTION POST BEFORE. All of these are mandatory for verification.
And about the introduction post link part, If you are newcomer in Hive Blockchain and haven't shared any introduction post yet, you can follow & get ideas from our Moderator @prayzz 's introductory post.

---
Note:- Old verified members of Hive Learners Community need not go through this process again. If you are old member of our community but haven't labelled as verified yet, please notify us in our discord server.
---
Newcomers & new members of Hive Learners community must pass this verification process in the first place to keep continuing their blogging journey in this community. Otherwise, we won't be able to support that author in future
If you have any questions about the new verification system, please don't hesitate to join our server & ask questions.


---
Thank You

---