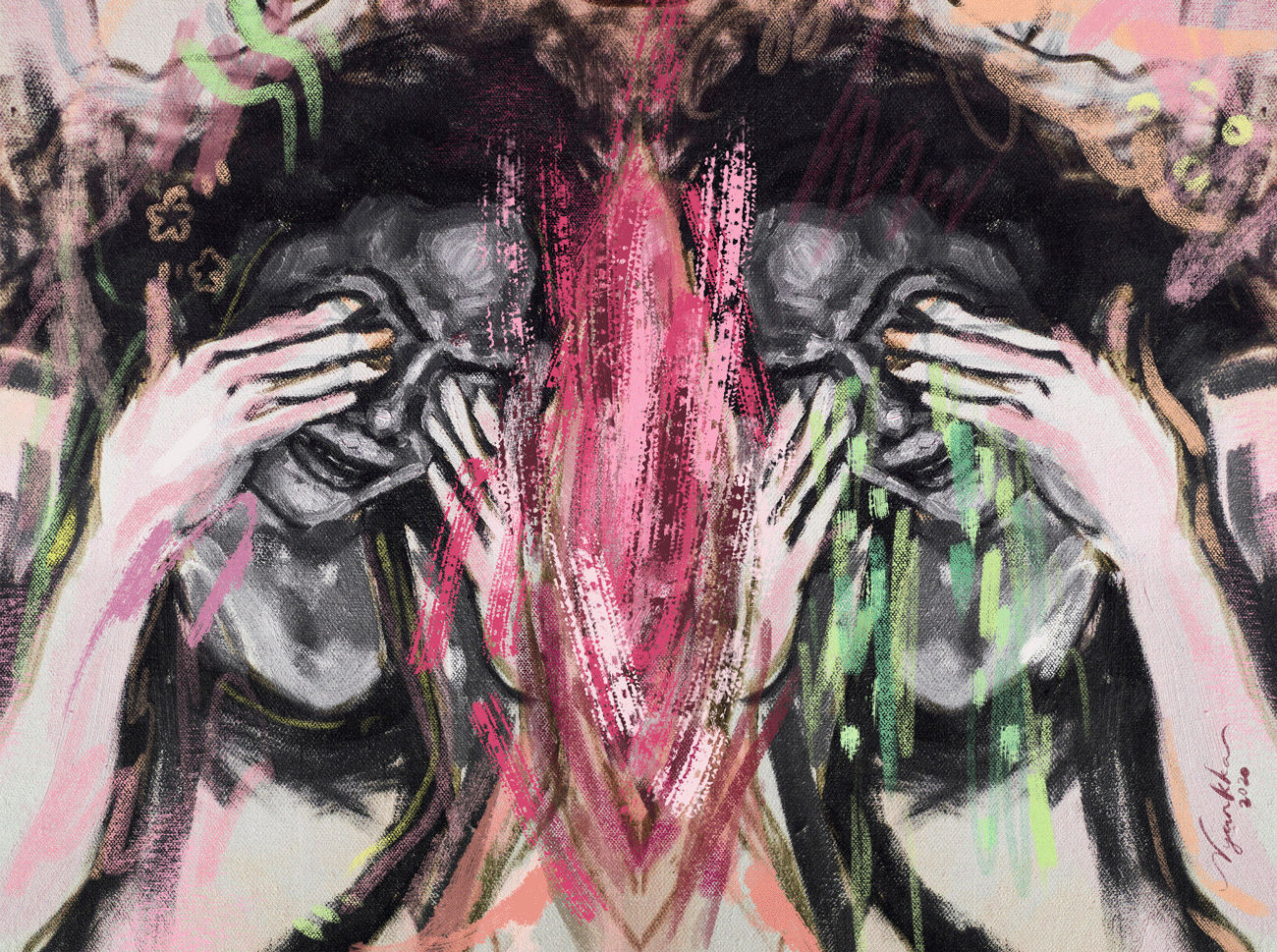 PMS
Digital Art
2020
---
I've created a lot of works about PMS in the past.. Those include paintings, sculpture, and photographs. And a lot of studies with other mediums as well.
Personally, the menstrual cycle has been a big part of my life ever since I got it. I surely can't speak for all women, but some may agree. Some might not mind getting it every month, some have ultra mega struggles with it. Even though I'm lucky I don't get a really bad dysmenorrhea, I still complain about the cramps that I feel and all the emotional shit and what it does to my physical body.
To me, having it every month isn't just a reminder that I didn't become pregnant the previous months, that I'm a girl, that my cycle is normal... but it reminds me how it sucks being a woman in this society. Well, yes, physically we get to experience a lot of pain, from menstrual cycles to childbirth. But that's tolerable. What sucks the most is how the society treats us.
I certainly don't want to make it seem like we are always just victims and oh pity us huhu because there's so many wonders about our bodies and there's so many awesome women out there but I also can't just deny that misogyny still exists.
But yeah having to experience PMS every month is T_T
Anyway, this is available on Makersplace!
Check it out if you like :D