Hey hey
Been seeing some new faces at the ArtBees' discord :> So nice! Budding friendships are forming * ___ *
So we're starting to go back into offices this week and I'm at the office, internetting again XD; I hope you are all doing well <3
As for me, I'm doing very busily so I apologize not being super active at the discord but there are awesome regulars there like @ryivhnn and @rainite and @thilah and @ruen (and @znkd and @stantastic) who are always friendly and fun :>
On that note, I think I wanna do a bit of community members shout out to these awesome regulars and also, to welcome and feature some of our newcomers :D
Meet the ArtBees
Well, what can I say about fyn :> She's ALWAYS genuine, ALWAYS super nice, and she ALWAYS will reply to you (even if it's hours later ... XD)
She's one of my favourite people that I've met on this platform :> She doesn't greed. But she's well grounded, she knows real world needs money.
Fyn does both art and writing and when you find her in the discord, she's usually fighting with her rigs :D I admire her commitment to each piece she's working on. I think it speaks of a lot of care, and a lot of passion in her stories and in her characters <3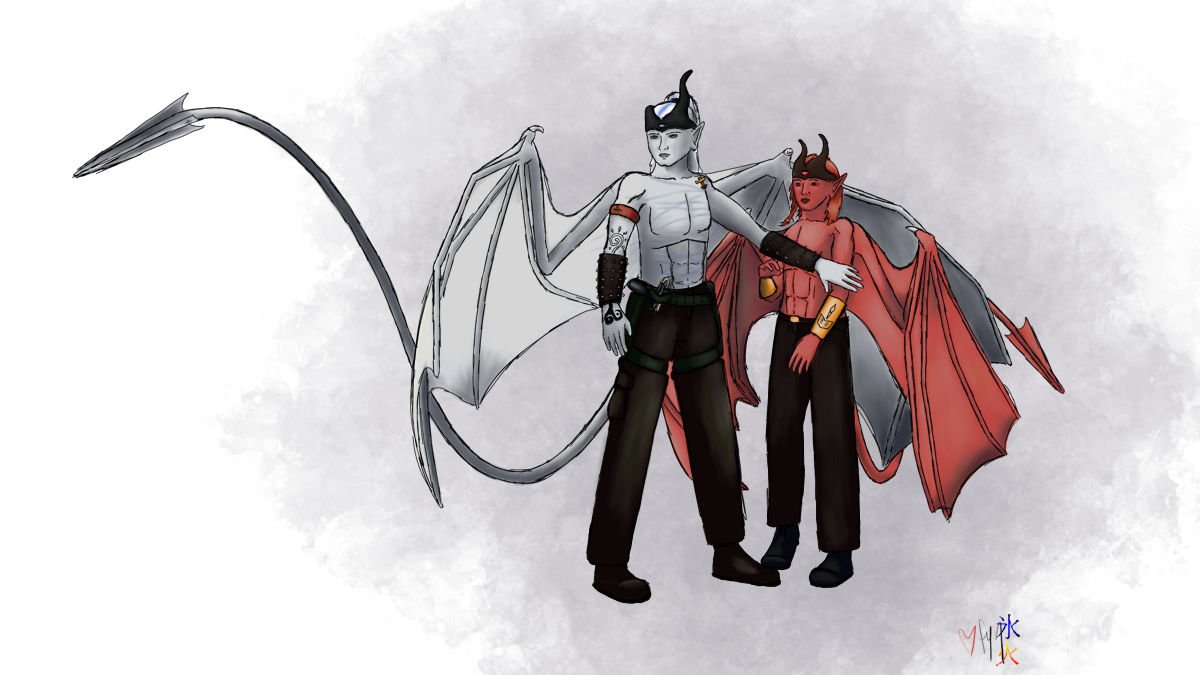 I adore @thilah. Just, ... just super gentle, very talented, and really cute overall. Meeting @thilah and getting to know her through my days on Steemit/Hive was just such a delight. She's always adorable * ___ * I don't know how she does it, but she never EVER bring any negativity into any spaces that she visits. It's amazing <3
@thilah draws in candy coloured style, a unique style that carries her signature, and one that is super recognizable <3 One day, I think she will blow up HUGE since her style is so particular and so lovely :>
PS. Thilahs are the best of things. That's just fact, yo.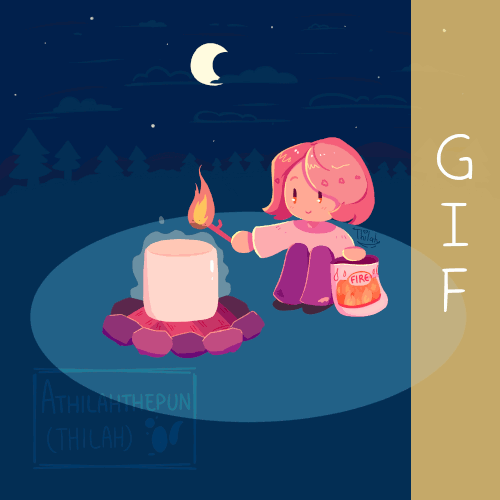 Rainey sometimes takes hiatus from Steemit/Hive. His computer is a dinosaur, apparently, and it is miraculous that he continues to create amazing pieces of 3D artworks on it. He also is plagued by data and connection constraints so he's not always around but when he IS around, he brightens up the community with such boost of talent and of genuine NICENESS.
I love how Rainey is always super sincere XD It's adorable. I told him recently not to give me any tip and sometimes how I talk is very internet-lingo-ish and can come across a bit brusque and he thought I was offended and actually apologized in a very honest manner. SUPER CUTE~
Not only Rainey makes gorgeous artworks, he ALSO writes! I love how he sees his stories and characters :D They carry so much personality * ___ * And I love his skills with character designs... I think he spends a lot of time incorporating the characters' persona into their outfits and weapons and these infused the characters with so much coolness~
(yesh i picked the spider cuz biassss lol)
that's just the few beeing artbees that often frequent our discord :> i'll do more in the future, but please, go and check out their blogs and befriend 'em ! you wont regret it cuz they are not just here for ONLY the upvotes. they really make great friendos :D
some newcomers
@elfranz - a fun person who left for a bit and now came back :D knows A LOT about gaming. apparently currently stuck in skyrim with @ilazramusic together XD;
@gabriellecd - a writer! she seems to be very friendly and very nice :> i will look forward to get to know gabrielle better in the near future~
i think the heart of a real community is that the members feel as if they DO BELONG to a group of people who are genuinely interested in getting to know what they are up to, what they want to create, the things that frustrate them/us, etc. personal opinions, ofc~
beeing an art piece
so, as usual, i dont feel quite right about posting without bringing at least one piece of original creative content, so here is a drawing i made of @rainite's the spider :>
i've drawn her before, when i was super excited at her unveiling, but that was a digital piece and i think my traditional pencil is still stronger than my digital stuff, hahaha~
thanks again @rainite for sharing with us such amazing characters !
this is the post that i drew the spider digitally in, btw: https://hive.blog/hive-156509/@veryspider/the-spider-of-rainite
the video:

and now, the version i made today with graphite pencil HB: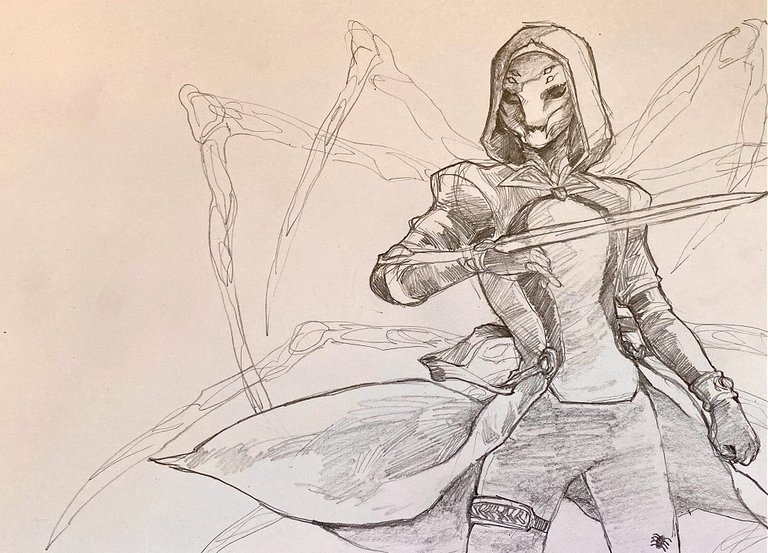 contest bees?
in my last post, @rainite says that we should run contests at the ArtBees community and I think it could be fun? Do you guys want to participate in a contest? i dont have a lot of money for the rewards though, but I can try to make a post whereas the entirety of the rewards of that post becomes the prize money for the contest?
anyway, let me know if you're interested in participating in smol events / contests in the comments :> if you are, i can host it~
keep the hype of hive alive
And before I go, as usual, don't forget to hype up #HIVE at your social media platforms :D Again, it is one small thing ANY of us can do to help #HIVE out in the world. We need constant people talking about it in positive manners to keep the HYPE alive and to grow our new home~
kaaaaaay, see you around, friendsssssss~ o/